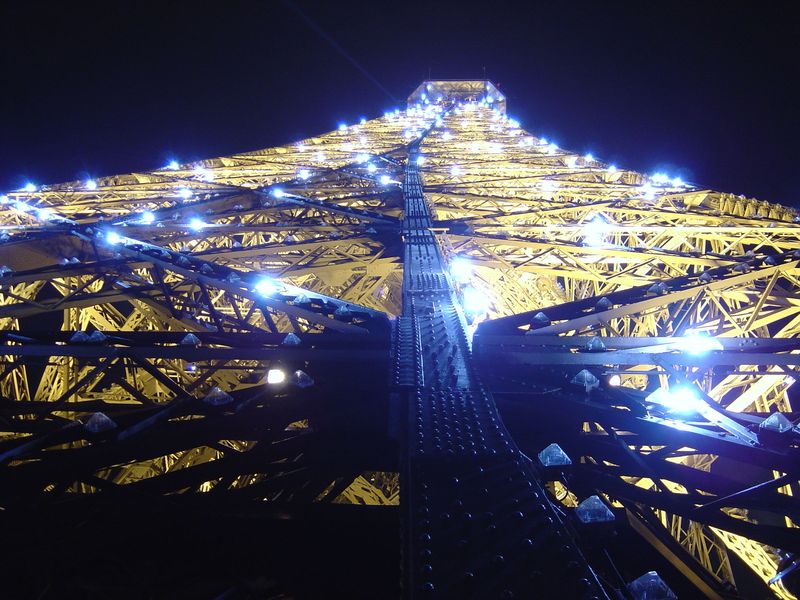 Ok, I know…an Eiffel Tower post, how cliche! However, I feel compelled to share this…
After dreaming about France (and at that time, mainly Paris)  for all of my life, I made my first trip there in 2003. The most important part of my journey was meeting my French half-brother, Christopher, whom I had known about and corresponded with since childhood. That was one of the happiest and most memorable days of my life.
And at the end of that day…I had my first glimpse of the sparkling Tour Eiffel, and it took my breath away. Somehow the magical twinkling captured the sparkle I had within myself, after finally meeting my brother and standing on French soil. 
Interesting history on the illumination of the tower…
http://www.tour-eiffel.fr/teiffel/uk/documentation/dossiers/page/grandmomentlumineux.html