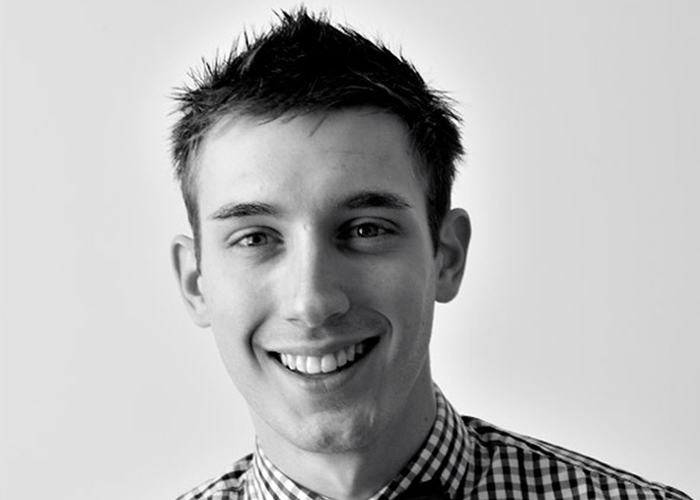 Will Taylor is the dashing gent behind the blog Bright Bazaar, based in the UK. I discovered his talents recently via our virtual friend Kayla, and his blog gives me mucho color inspiration! In addition to his cheerful blogging, he is a columnist for Rue Magazine and Sweet Paul, a stylist, and seems to be involved in all things fabulous. He just returned from a jaunt to Paris (where he took amazing photos), and I can't wait to see what Mr. Bazaar is involved in next!
Your chief characteristic.
Vivacious.
Your favourite colour and flower.
Yellow is my favorite color and as for blooms, I love Craspedias (or Billy Balls as my friend Justina from Compai tells me they are called in the States!) 
Your idea of happiness.
Good health, and a lifetime spent with my dearest chap (with plenty of colorful surroundings, tasty olives and creative crafting)! 
Your favourite food & drink.
Pasta, pasta, pasta. Any form, anytime, anyplace! As for drink, I do love fresh black coffee in the mornings and you can't beat a cold glass of vino on a hot day!
Your biggest flaw.
Being super duper moody when I am hungry!
For what fault do you have the most toleration?
People who are moody when hungry. I mean, I'd be a bit naughty if I didn't!
Your favourite qualities in friends.
Loyalty, honesty and the ability to make me howl with laughter. Basically, if I'm out of line, I'd like a friend to feel comfortable enough to tell me, and you can't beat those moments when you are crying with laughter.
Where would you like to live?
Whilst I love living in the UK, with it's inspiring history and divine countryside, I'd be lying if I didn't say how much I dream of spending some time living in New York City.
Your favourite occupation.
Right now I am over the moon to be writing and styling for interiors titles-the opportunity to be creative in a field I love is something I remind myself to be thankful for even when I'm really snowed under with work.
Your favourite hero (or heroine) in real-life.
My delightful partner-he is such a joy. 
**the proust q & a is a regular feature..check out the archives here**