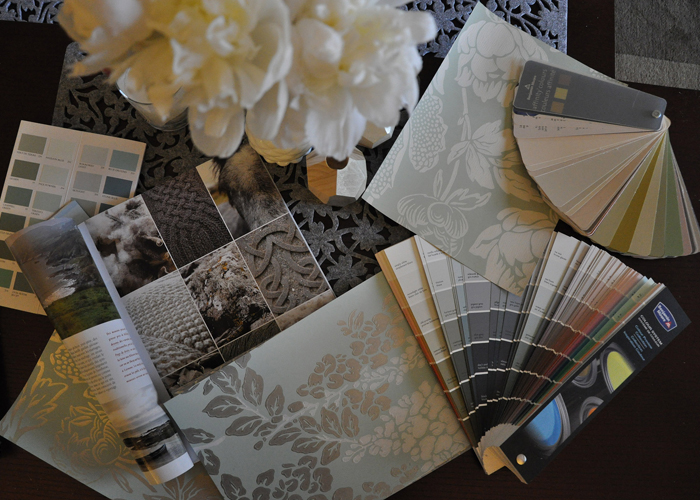 Jane Flanagan of Ill Seen, Ill Said is constantly inspiring. Blogging since 2007, she has a great following and readership-I'm always discovering new blogs and artists! With many regular features such as Where We Blog From & Sunday Best, there is never a lack of new material and you can easily become lost for hours…I love it when that happens. I also happen to be a Samuel Beckett enthusiast, so naturally I was smitten from the start. Thank you Jane!
What is your present state of mind?
Pensive, which is my default setting.
Your favourite colour and flower.
I love chalky grey-blue colour. Sweet pea is my favourite flower.
Your favorite qualities in friends.
Kindness, intelligence and a mischievous streak.
The reform that you appreciate.
The admission of women to Trinity College Dublin (where I did my undergrad) in 1904, which was progressive at the time (Oxford & Cambridge didn't permit women until 1920/1). 
Your favourite motto.
"Ever failed. No matter. Try again. Fail again. Fail better." -Samuel Beckett, Murphy.
Your biggest flaw.
Without question, self-doubt, which sometimes borders on self-loathing.
What gift from nature would you like to have?
To breathe underwater. I am a complete waterbaby and love the idea of being a selkie and taking to the sea.
Your favourite poets.
Philip Larkin, Aram Saroyan, Anna Akhmatova, David Berman.
Your favourite hero (or heroine) in fiction.
Sabine & Teresa from Unbearable Lightness of Being. I think most women have pieces of both characters in them. I like that they're kind to each other too, when it is least expected.
Your favourite hero (or heroine) in real-life.
Samuel Beckett.
**the proust q & a is a regular feature..check out the archives here**