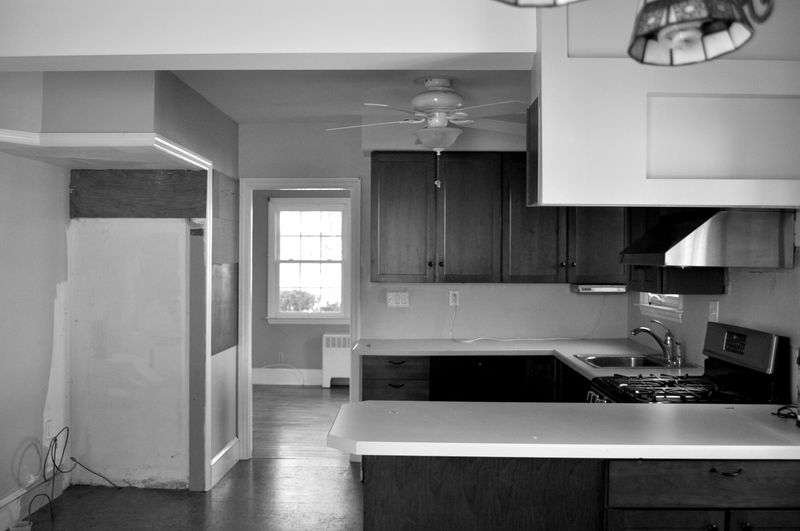 As promised, here are some photos of our kitchen renovation! These are only before shots…the after shots will soon follow (I know, such a tease). The first one shows the room as the previous homeowners left it…we had literally just received the keys. We had been planning this project for a while, so the work began right away. For the record, we did not and will not undo anything original to our 1948 cottage…the kitchen had been through 2 previous homeowner demolitions and DIY projects. Our goal was to restore & rejuvenate…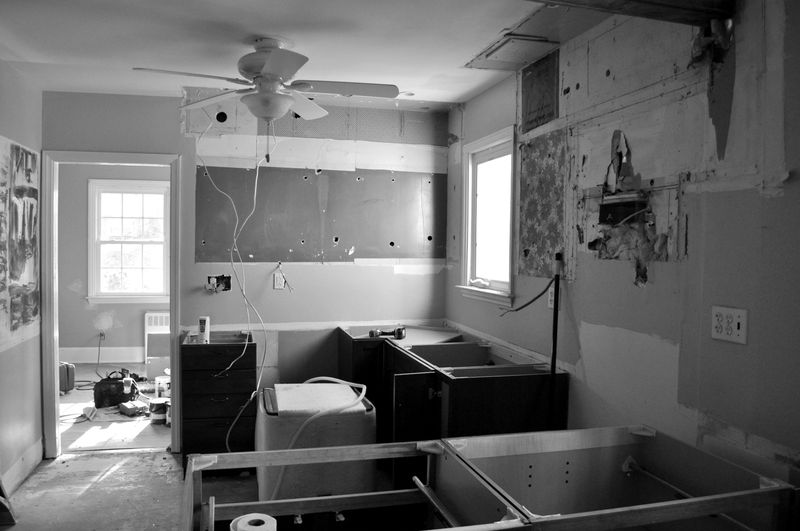 We wanted to do this right, and in a reasonable amount of time, so we made the decision to hire a contractor (knowing the reach of our knowledge and talents). Upon the recomendation of a local friend (her historic 19th century home is amazing) we found Colorful Remedies, and had a few meetings to plan the project in detail. The first step was to remove the upper cabinets, soffits, and flooring, and of course, there were a few surprises. Huge, unnecessary holes, poor construction, live wires tucked into walls, you get the picture. It was a hot mess.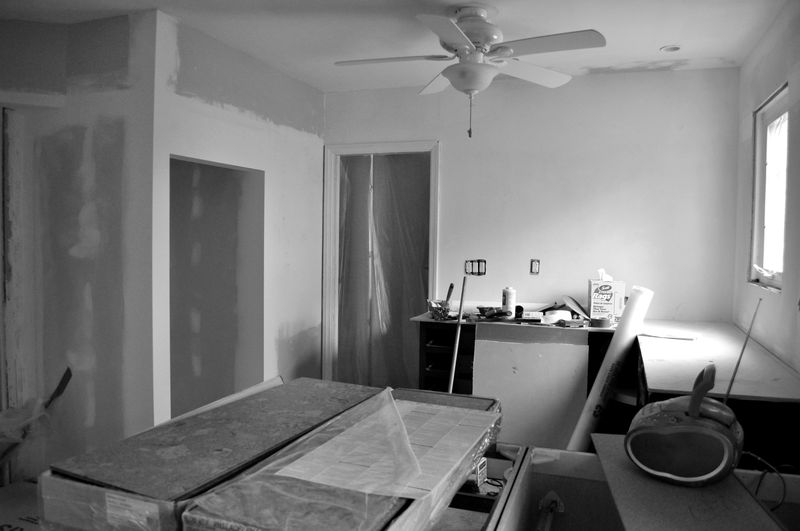 Fast forward two weeks, and this is where we were…nearing completion! The talented team was fast moving and very thorough, but we were anxious to have a kitchen and stop using our makeshift one in the basement. At this point we were already seeing the results we had hoped for with much more light and space! The holes are patched, cork plank flooring is waiting to be put down, wall surrounding the fridge done, countertop not yet installed (that's drywall). It was the homestretch, and mr. fleurishing was dying to get back to cooking. I'm a lucky lady.