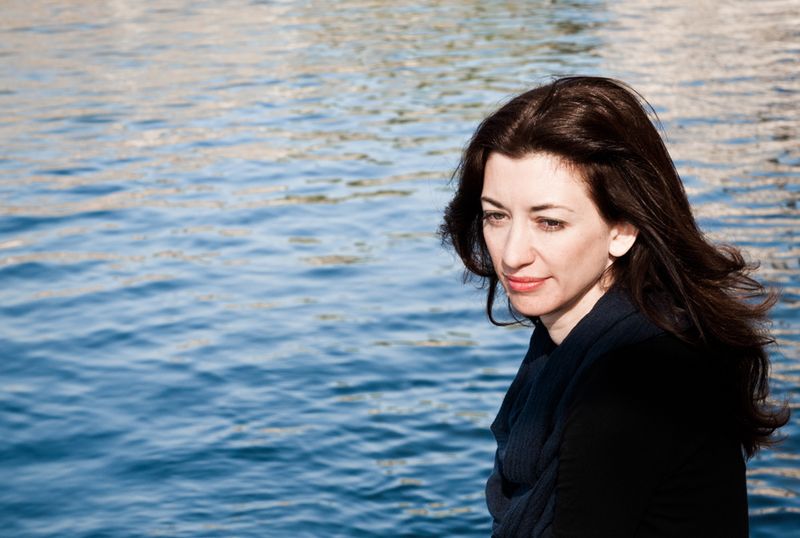 After meeting a handsome Italian in NYC (on Prince Street no less) and falling in love, Kasia Dietz is living her dream life in Paris, where she moved to be by his side. I couldn't help but get swept up in her story, and her blog is just as magical. Her travels are impressive and inspiring (she has journeyed to no less than 32 countries) and her adventures in Paris and Italy are dreamy. She is also the creator of a  chic line of bags, inspired by her love of design, art and fashion. I've enjoyed getting to know Kasia, and hope to meet her next time I'm in the city of lights. Best wishes for your new life chapter!
image courtesy of Chloe Lodge
What is your present state of mind?
Anxious excitement, as a new chapter is about to begin. (On June 11th I become a Madame!)
Your idea of happiness.
The ability to live genuinely and take time to enjoy the moments in between, with those in my life most dear to me. 
Your favourite colour and flower.
I have a slight obsession with all things white and recently discovered white ranunculus, my new favorite flower. I also love white orchids with just a hint of color. (Can you tell I'm a minimalist?)
Your favourite qualities in friends.
Loyalty and a sense of humour.
What gift from nature would you like to have?
The ability to sing!
Your biggest flaw.
I often search for perfection, knowing very well it does not exist.
Your favourite poets.
Anaïs Nin (I was captivated by her journals many years ago) and anything by Pablo Neruda. I also love the insightful writings of one of my favorite artists, Paul Klee.
Your favourite hero (or heroine) in real-life.
Of the past: Audrey Hepburn, for her timeless beauty, grace, and humanitarianism. Of the present: My mom for her kindness, strength, and wisdom.
Where would you like to live?
Between Paris, France and a coastal village in Italy with frequent visits to New York. (In other words, exactly where I am living.)
Your favourite motto.
Follow your heart. Mindfully.
**the proust q & a is a regular feature..check out the archives here**