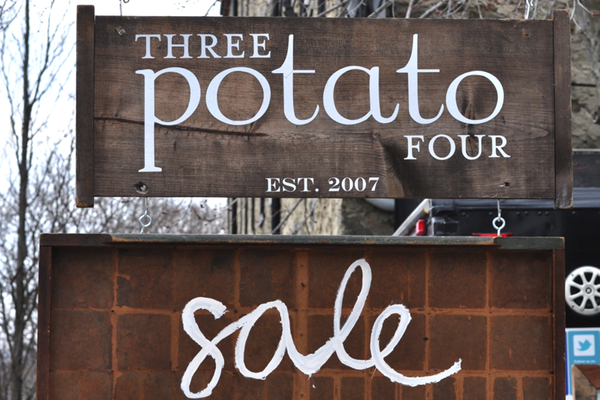 Sunday was the perfect day to venture out to Manayunk for the Outpost sale- a gathering of creatives and friends thoughtfully curated by Janet + Stu of Three Potato Four. We brought the whole clan, and luckily they all obliged us with ample time to shop and chat! But first-some tasty bites and my first delicious cup of small batch roasted coffee courtesy of Rival Bros. Bring the trucks out to the burbs, we want more!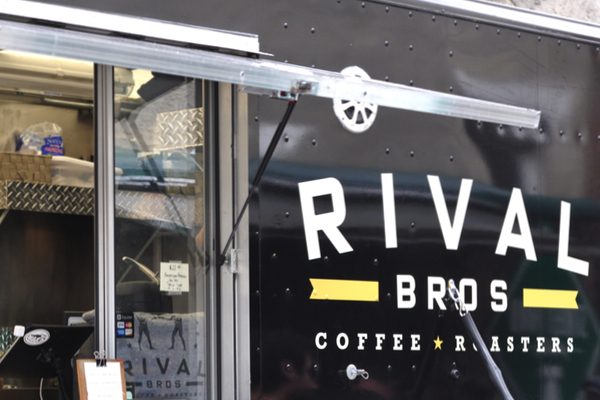 Despite the fact that Trove General is based in Paoli (not far from us), I still have not been to their shop-this will soon be remedied! It was a delight to finally meet the friendly and talented Charlotte and Foster, whom I feel I know thanks to twitter and instagram. They offer quite an awesome collection of high quality, rustic-chic brands…american classics that never go out of style.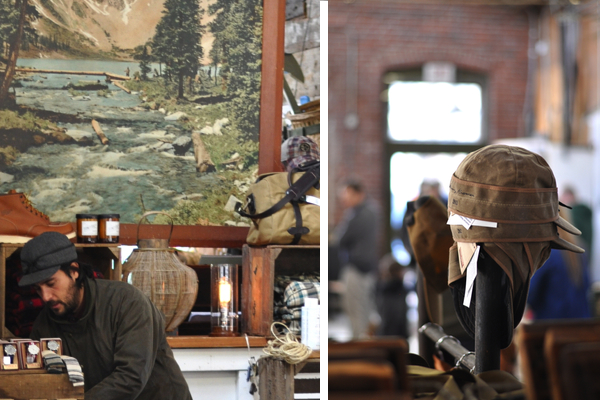 Yet another talented couple, Margaux and Walter Kent of Peg + Awl. I only managed to get one decent photo because I was too busy shopping! We brought home a few of their handmade treasures, and I have quite a few more of their wares on my wish list, which I often drool over at Terrain.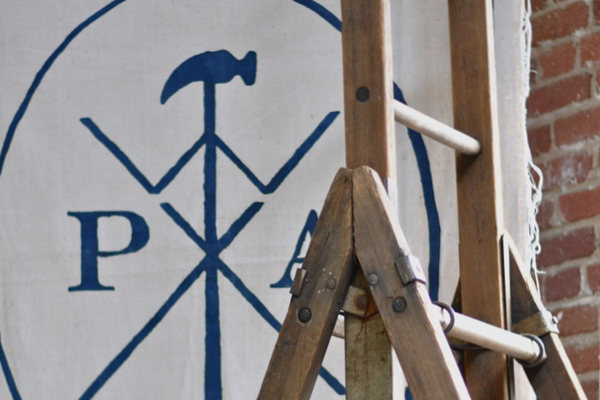 Having chatted with Jeffrey of Green Market Purveying previously at Clover Market, I was happy to see him again and continue our great conversation. I made my way through the candles as we chatted-they are naturally fragranced and subtly scented, which I love (vintage + wood are my favorites).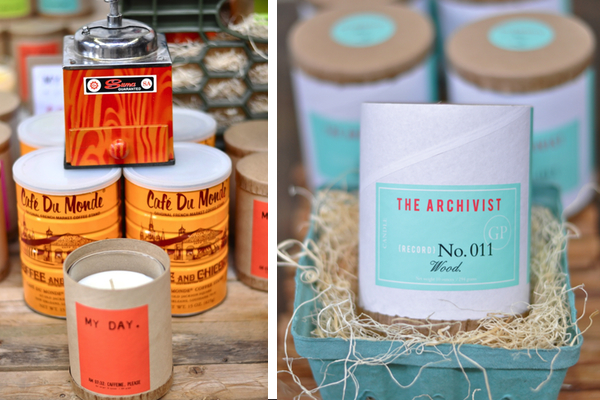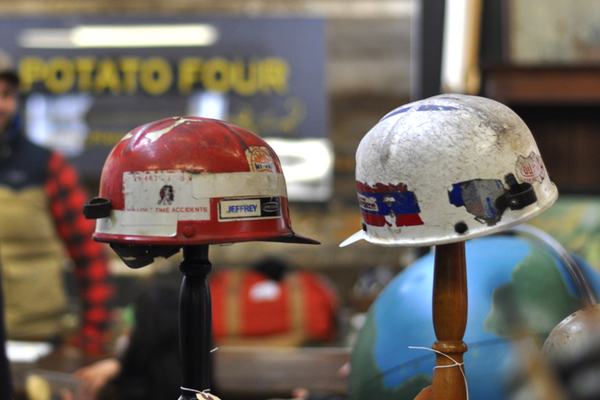 Supporting local small business leaves you with a good feeling, and this event made it easy with so much talent under one roof. Living in Philadelphia has nurtured my creative spirit like no other place-I feel so at home here, and an event like this provides ample inspiration. Thank you to all involved…
three potato four | peg and awl | trove general | norman porter | green market purveying
rival bros. coffee | say cheese philly | street food philly