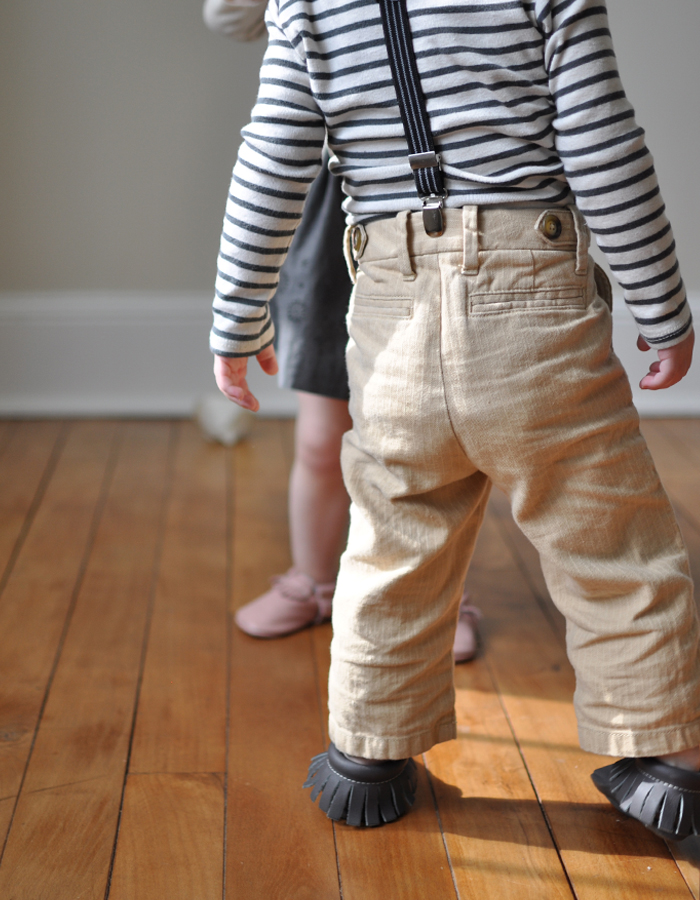 Henry and Marie are big fans of Freshly Picked moccasins–its pretty much all they wear (as you may have noticed). So when I got the offer to do to a review + giveaway, I jumped at the chance to share the moccasin love! If you're not familiar with the brand, let me fill you in. Susan Peterson founded the company in 2009, when she created moccs for her son Gus out of scrap leather. She has grown the now incredibly successful business (did you catch her on Shark Tank?!) from a mere $200, and is an inspiration to me as a small business owner. They are so thoughtfully designed…buttery soft leather for comfort, a soft sole to assist walking, a snug fit so they won't come off, and of course, the most stylish colors!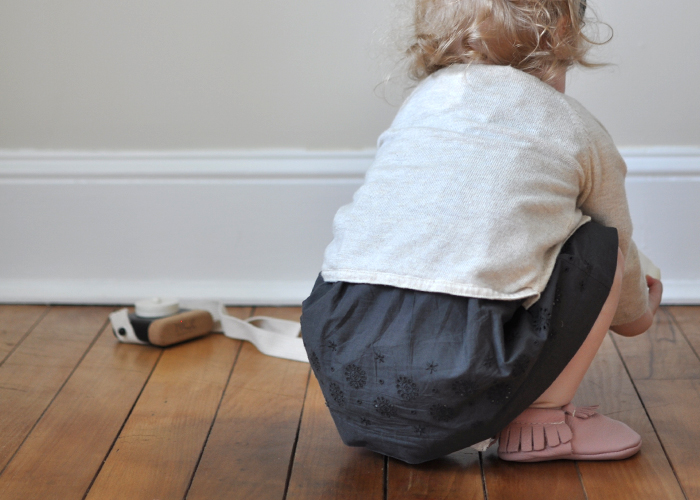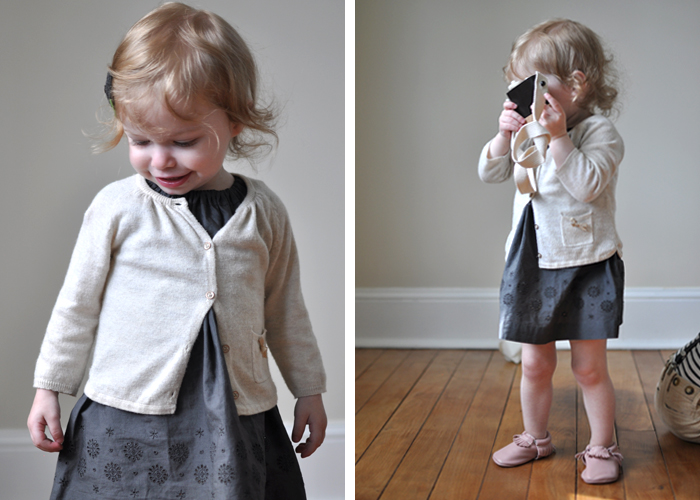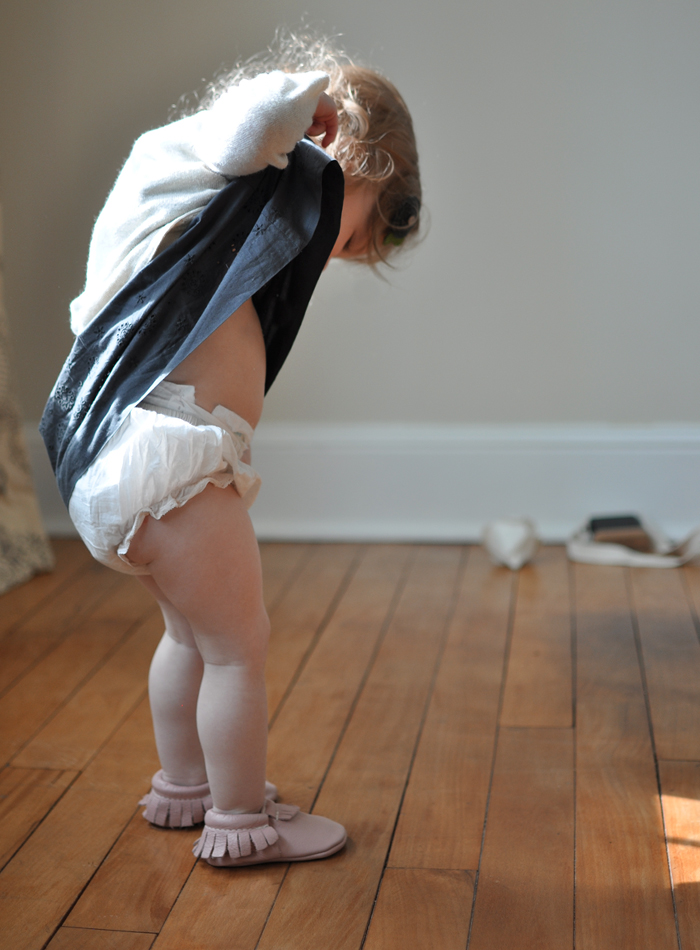 The hardest part is choosing a color…too many beautiful choices! For spring, I chose the blush pink for Marie, and the "swimmin with the sharks" gray for Henry. They wear a lot of muted colors + neutrals, so these suit their wardrobe perfectly. However, there are so many fun bright colors + limited edition designs as well! We had a lot of fun with this photo shoot – there was dancing, playing, smiling, and yes, some crying (see photo of Henry laying down having a tantrum below). Ah, toddlers…and two at once is super fun. Not a hint of sarcasm there, or here…nope.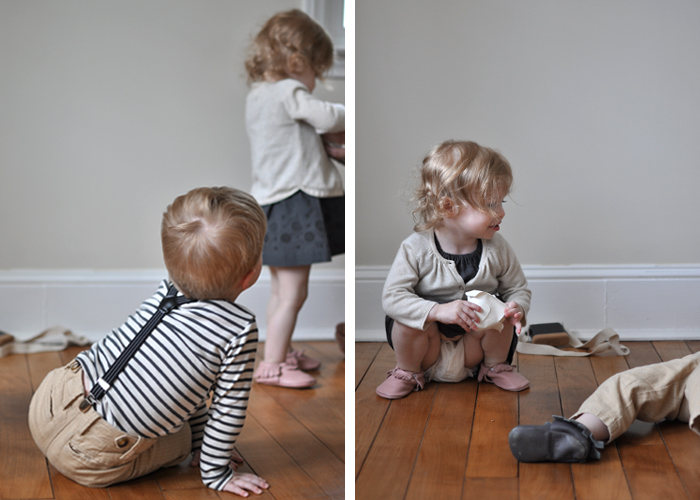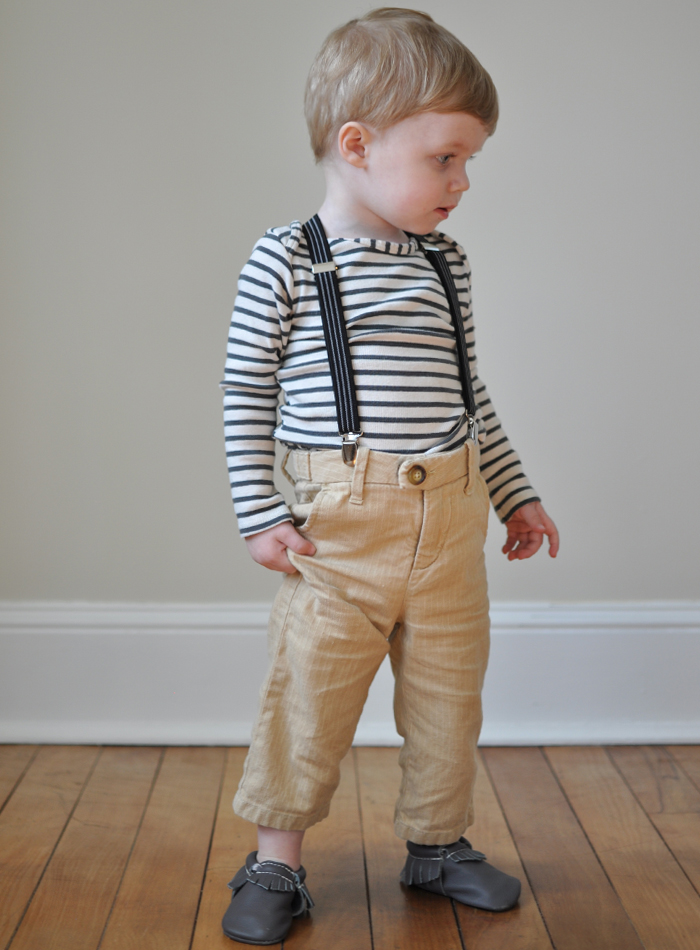 In celebration of Mother's Day, I've teamed up with Freshly Picked for an awesome giveaway! TWO lucky winners will each receive one pair of moccasins! If you don't have children yet (calling all mamas-to-be) or are an Auntie or Grammy, you can get a gift card, so don't fret! TO ENTER: leave a comment here and tag two friends on this instagram post…winners will be chosen randomly on Monday, May 12th (9 AM EST) and announced here on the blog, so be sure to check back! Open to U.S. residents only. $120 USD total value. Good luck + have a beautiful Mother's Day!
 *moccasins c/o freshly picked…as always, these opinions are my own*
UPDATE-THE WINNERS ARE…SAMANTHA (@SAMMAKESGOOD) + MEGHAN (@MEGGOHAYES) 
THANK YOU ALL FOR PARTICIPATING!