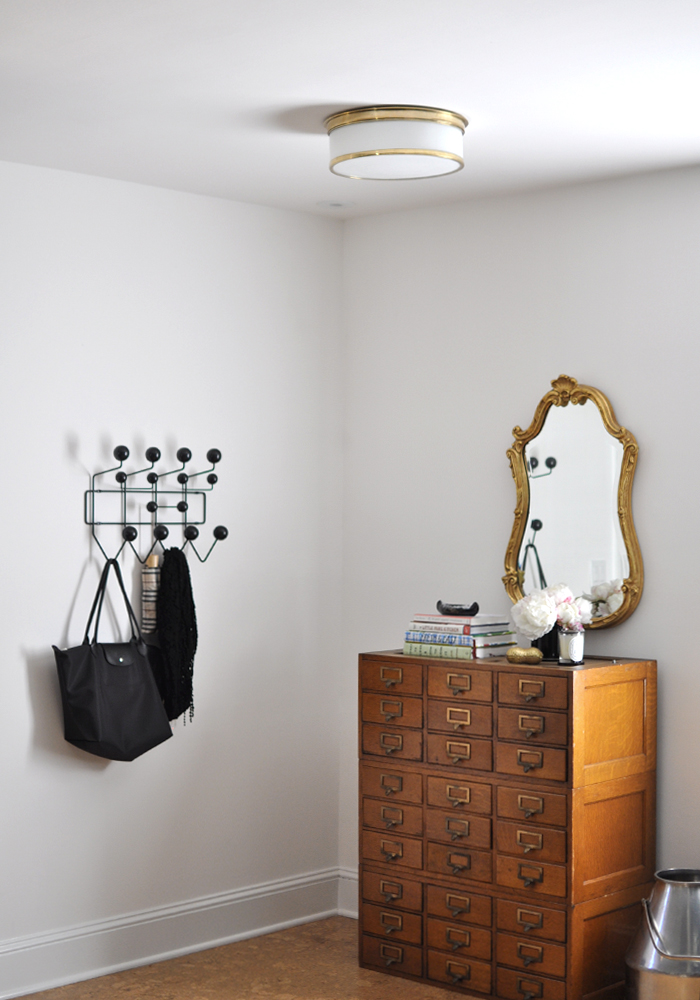 Spring and summer always have me itching for a refresh – I know I'm not alone in this frame of mind. I crave simplicity, cleanliness, and…light! Our main entryway was in need of some help, as it was a bit of a dark hole. I had recently been introduced to Lamps.com, and was thrilled to learn that they are based in Philadelphia! Choosing the right light was a challenge, as they have so many great options, but I fell in love with this Hudson Valley aged brass flush mount. It is the perfect compliment to our decor, and illuminates the space beautifully! I love that it feels both modern + classic.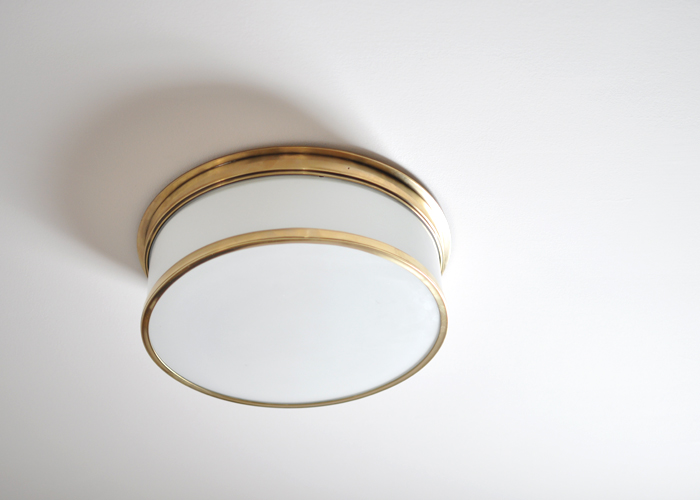 It's amazing what a little styling can do for your home…items come to life when you move them around! Practical things like a mirror + a coatrack can enhance decor, when they are thoughtfully executed. In this case, an ornate gilded mirror compliments a simple vintage card catalog. We have gold touches throughout our home, and I love mixing styles.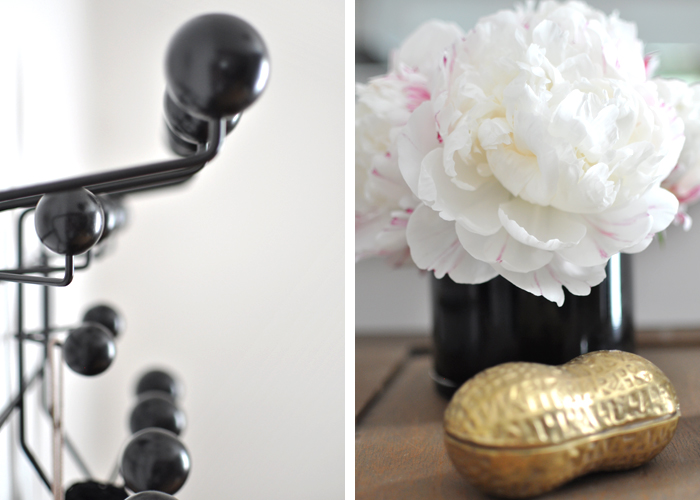 Peonies are such a summer highlight for me, as demonstrated on instagram. I try to keep them around as much as possible during the month of June. It's sad they are so fleeting, but I guess that also makes them extra special.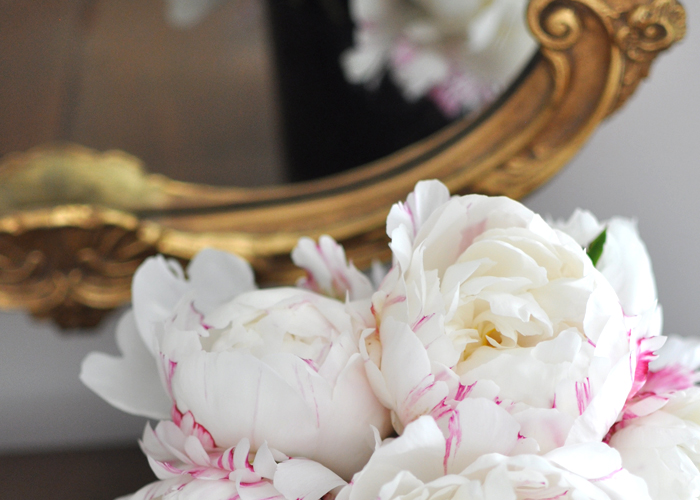 many thanks to Lamps.com who provided the light for review…as always, the opinions expressed are my own.