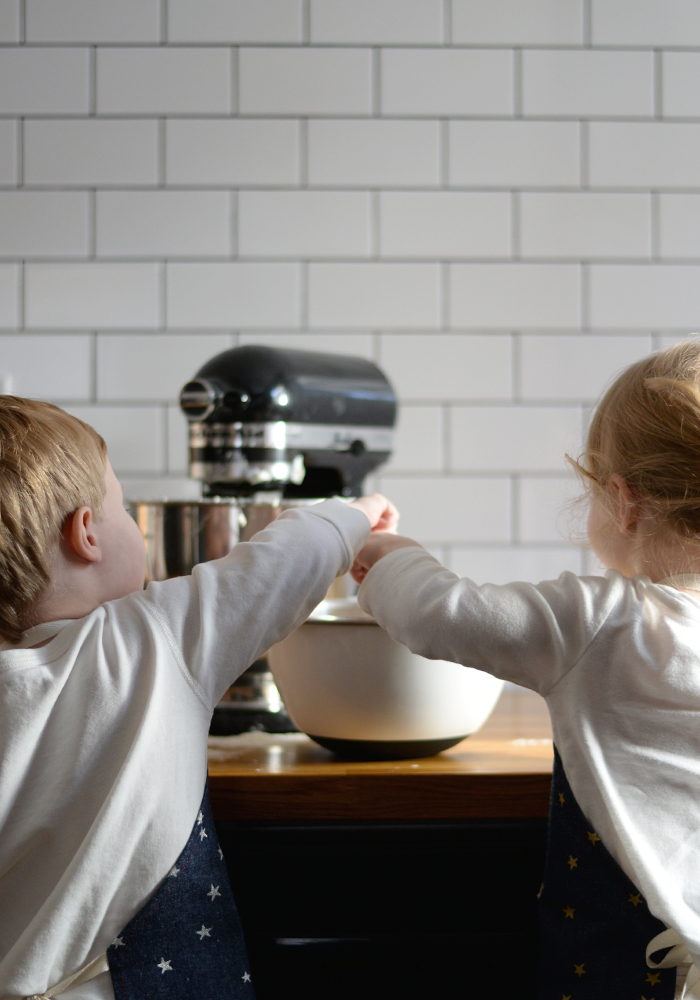 Our Christmas day was a blur of happiness (as it should be), but many of my favorite moments happened while we were baking as a family. Having never baked together before, I knew the kids would love it, and it was the perfect opportunity for the kids to don aprons for the first time. Little people, wearing little aprons, and using little baking tools? Yes please!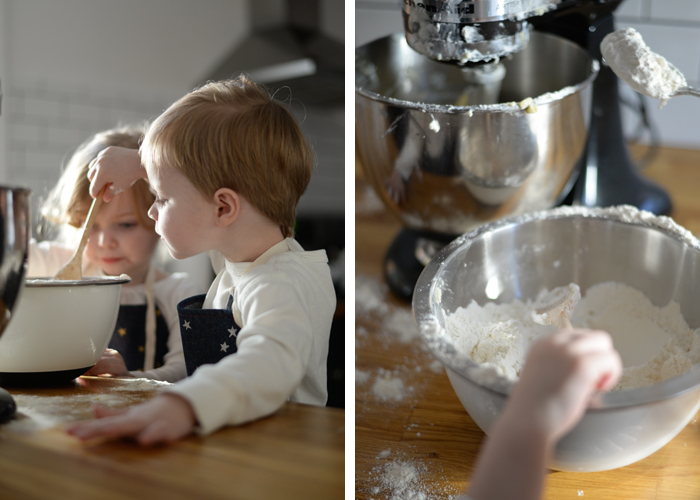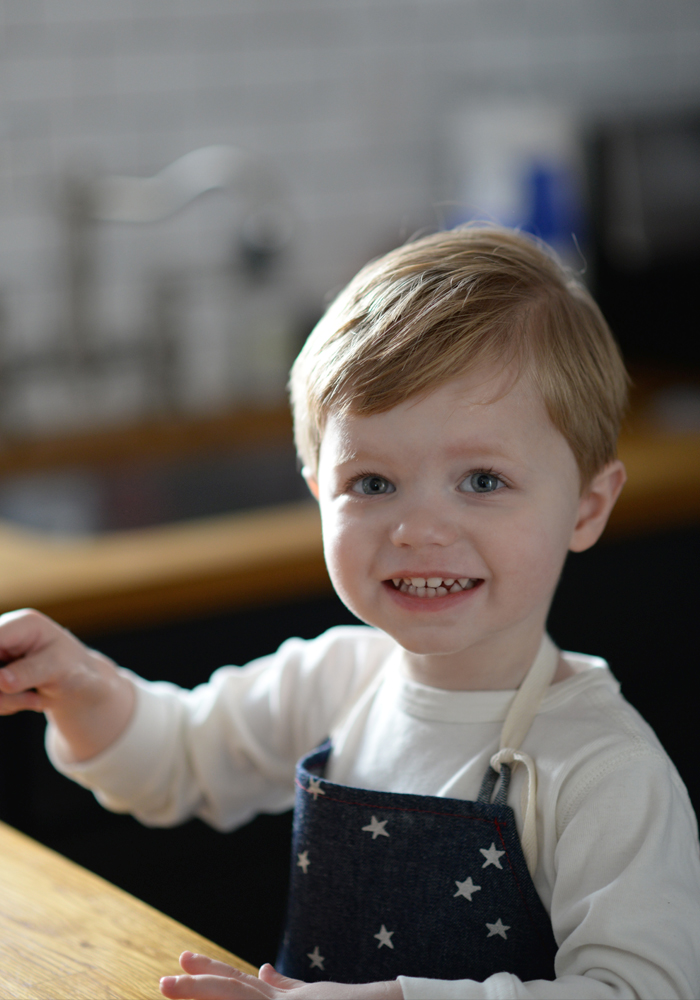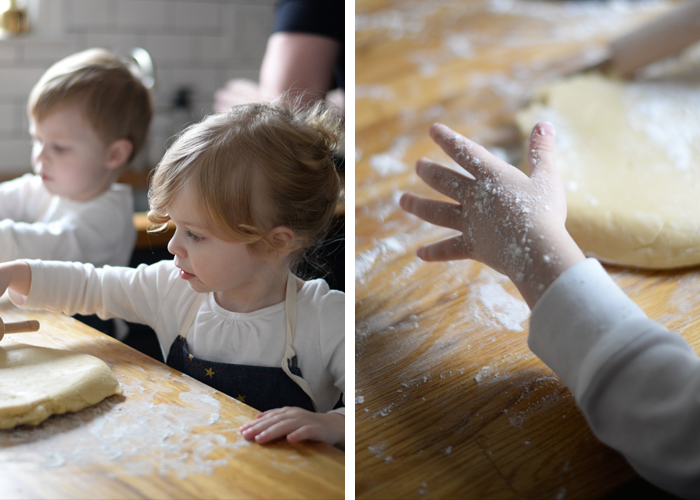 That smile on Henry melts my mommy heart, and he flashed that quite a few times during our baking session. He loves to be in the kitchen, just like his daddy. This was our first time baking, and he really loved every minute of it. He was especially fascinated with the mixer and how it functioned of course, but was focused + interested the entire time (which is saying a lot for a two-year-old). Marie is my mini-me, and true to form, enjoyed the cutting + decorating the most.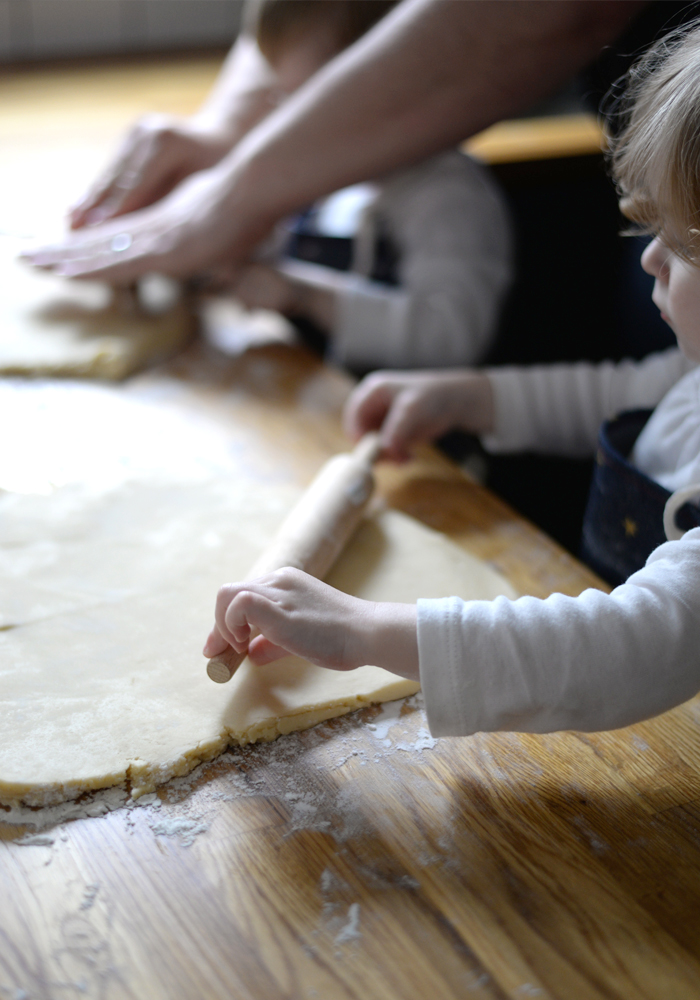 With Daddy's help they rolled out the dough beautifully, and we introduced them to my grandmother's cookie cutters. These vintage gems (from the 1940s) are very dear to me – it's so special to have a fourth generation show them love.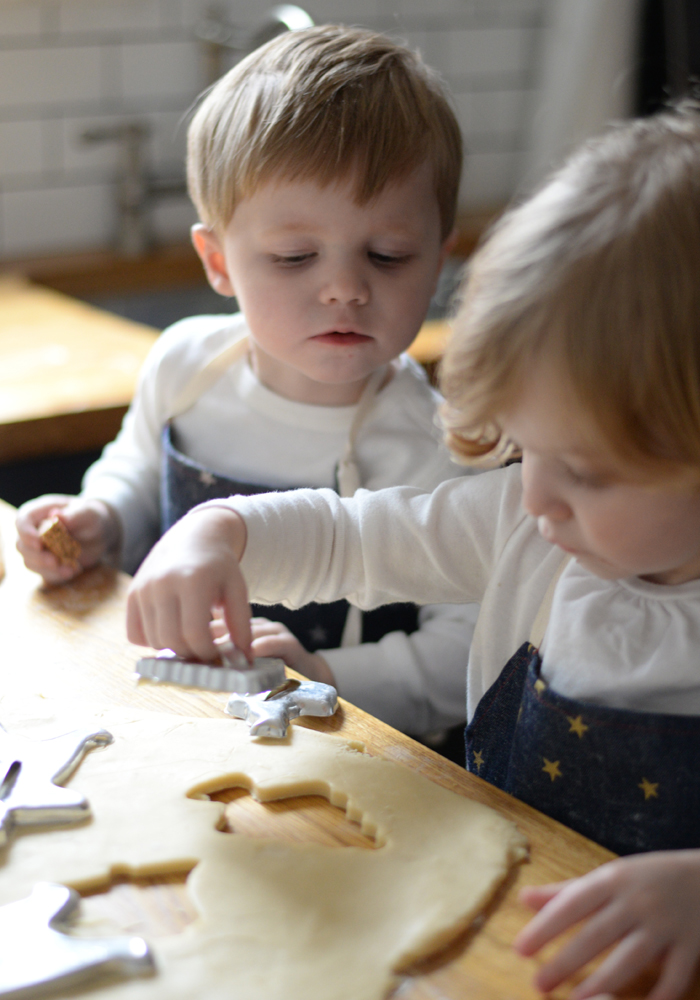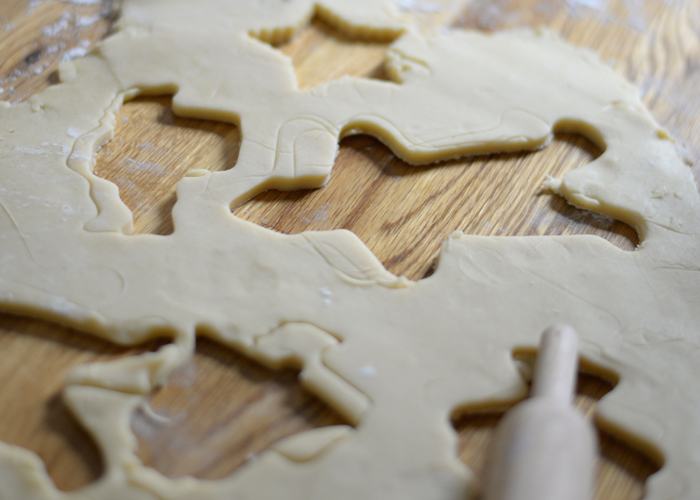 While the cookies baked, the kids played with their new dollhouse. With so much Christmas morning excitement, before we knew it, it was time to have fun with the icing and sprinkles. We helped with the icing a good bit, but the sprinkles were all them, as you can see (lol). It was a bonding experience, and I think we started a new Christmas tradition!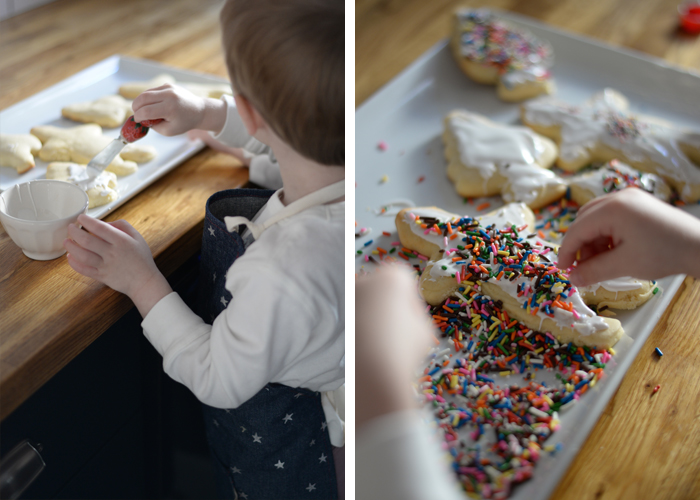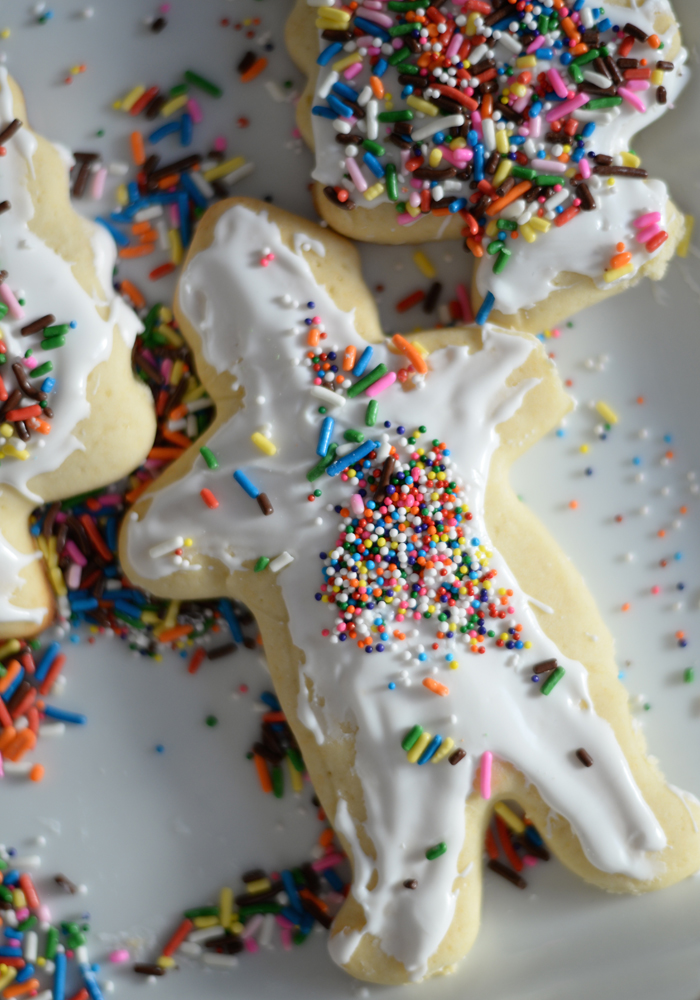 ** aprons c/o odette williams**