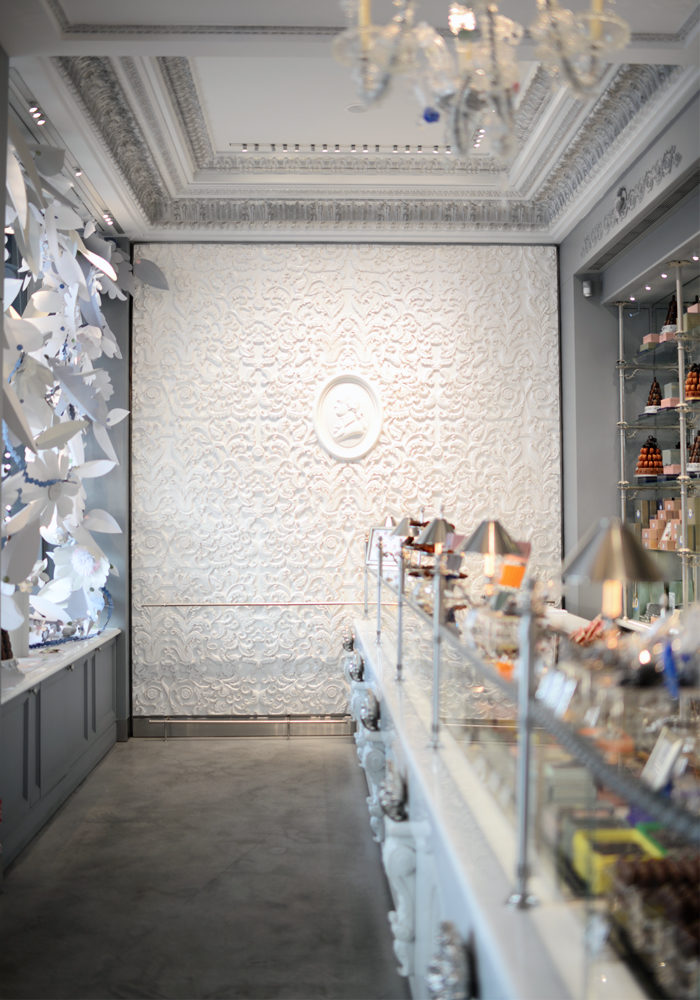 **February 2017 UPDATE: this space is now dedicated entirely to macarons**
I recently had the honor and thrill of photographing Les Marquis de Ladurée in Paris. Dedicated entirely to chocolate, this boutique is unique to Paris. As a lover of all things Ladurée, my expectations were high, and Les Marquis did not disappoint. From the logo, to the interiors, to the chocolate…I died and went to Francophile heaven. This exclusive boutique is the passion project of Mr. David Holder, the Chairman of Ladurée. He wanted to create a special home for chocolat within the brand, while maintaining the Ladurée standards of beauty and taste. The dedication to exceptional ingredients from around the world, combined with and artisanal production, is quite impressive. Well done, sir.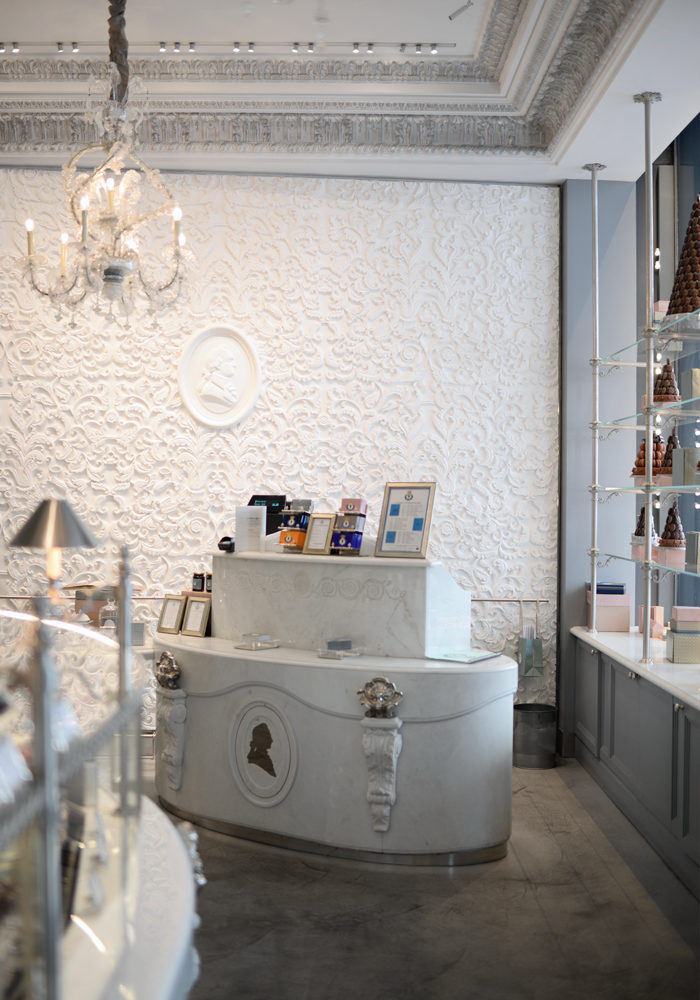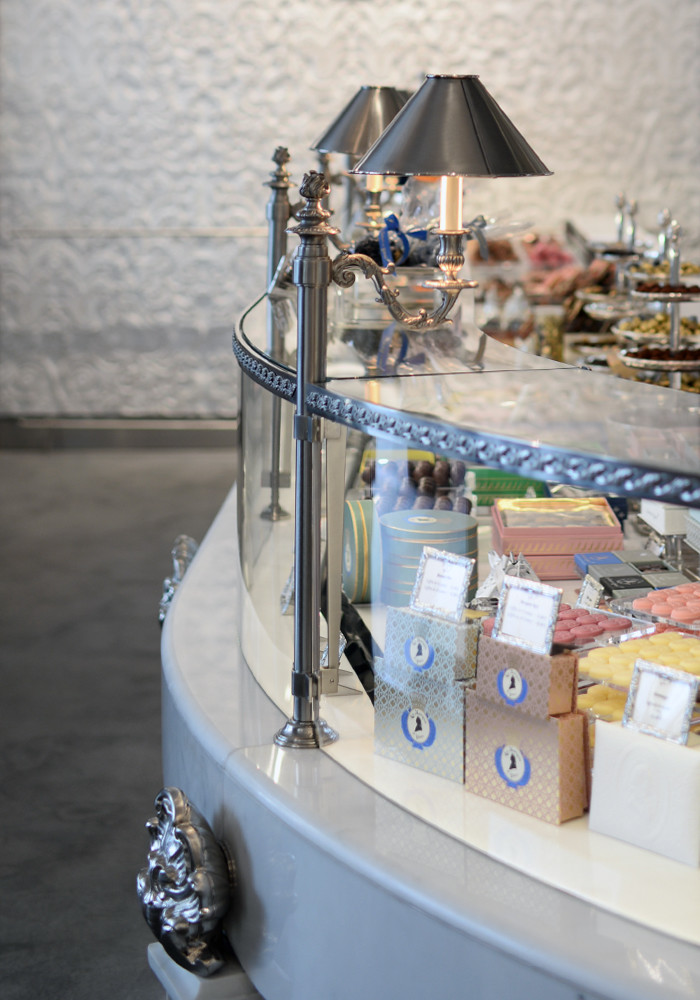 Located on rue Castiglione, among the beautiful arcades and only steps from Place Vendôme, it is perfectly and naturally situated amongst some of the most luxe shops in Paris. The interiors are swoon-worthy, and I fell hard for the mix of ornate 18th century and modern 21st elements. The shop has a distinctively masculine (yet oh so elegant) vibe, thanks to the white Carrara marble, silver accents, and cement floors. In addition, there is a stunner of a Murano-glass chandelier at the entry (which my photography could not do justice). You simply must visit – both your tastebuds and eyes will thank you. Be sure to bring some treats home, in one of their gorgeous collectable boxes. Mille mercis to Les Marquis!