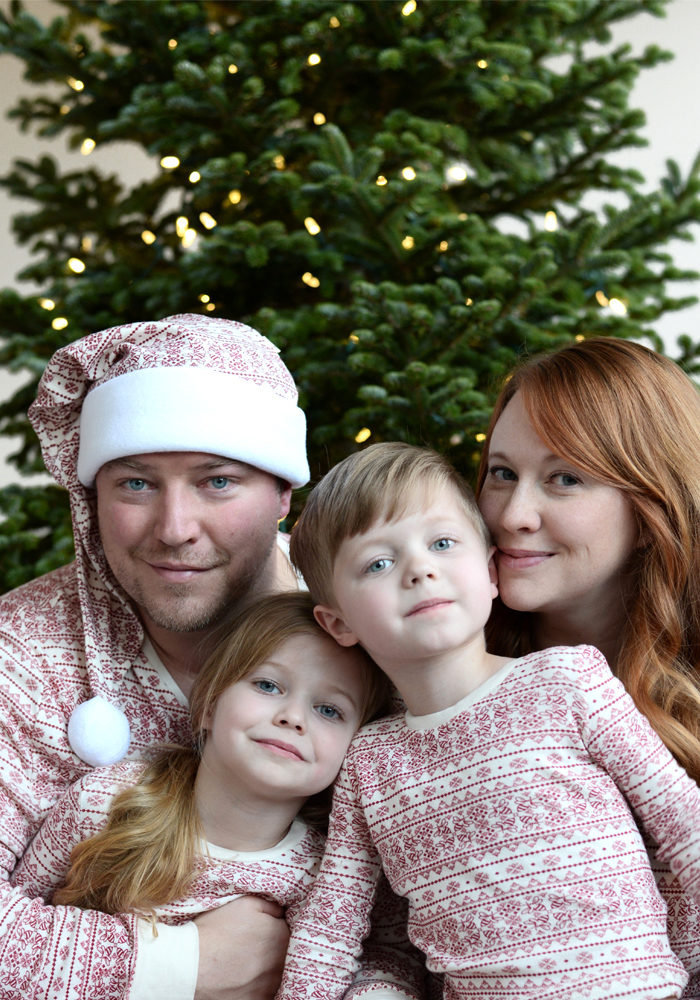 Well, we finally did it – matching family pajamas! I wish you could see mine a bit more, but this is what you get from a timed photo, ha. Next year we'll invest in a family photo shoot, as it's been too long since we had a professional capture us as a family. We had a lovely, lazy Christmas, which is honestly still happening because we all got sick with colds the next day. But back to the big day – it all started with discovering Santa had enjoyed the scotch + pfeffernüsse we had left for him (see this post for more about that family tradition). The first presents they found were in their stocking – adorable, handmade teddy bears that give back. Nothing sponsored – I'm sharing the link because I love gifts that give back.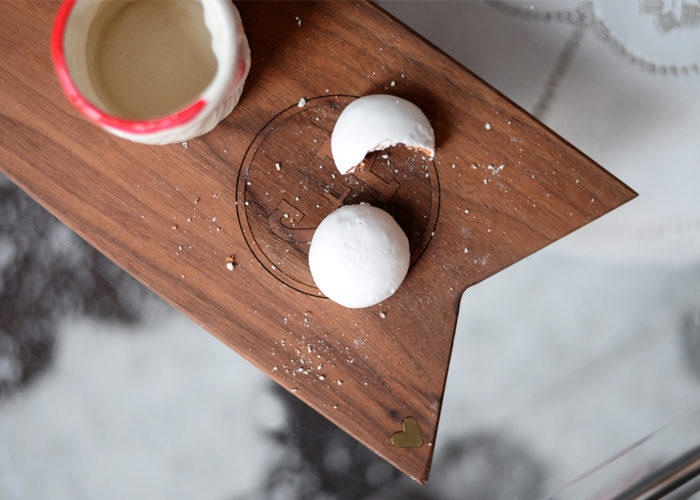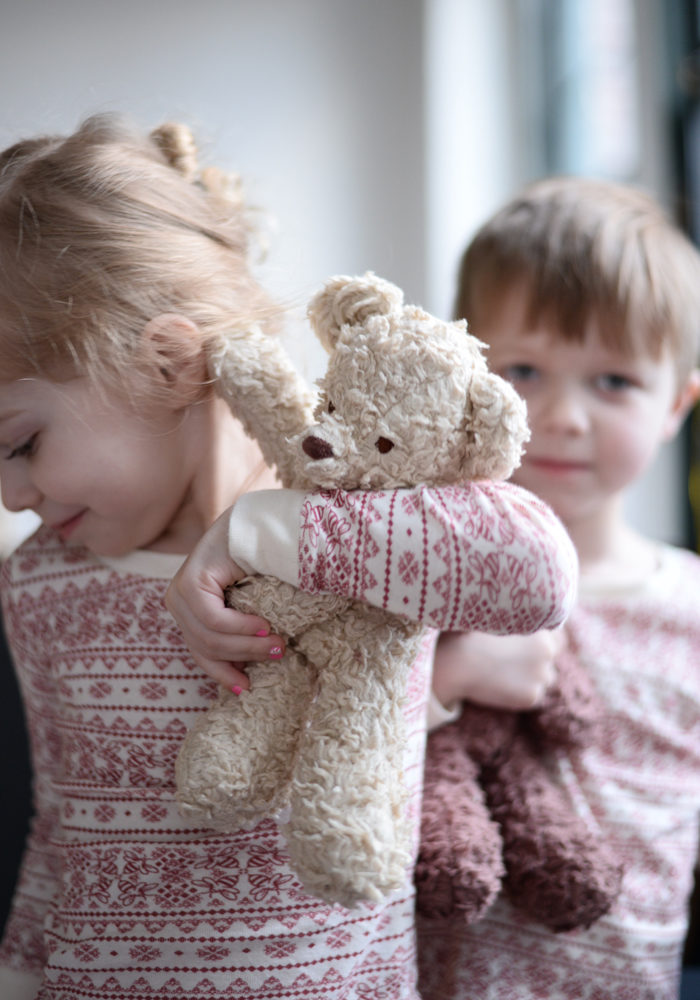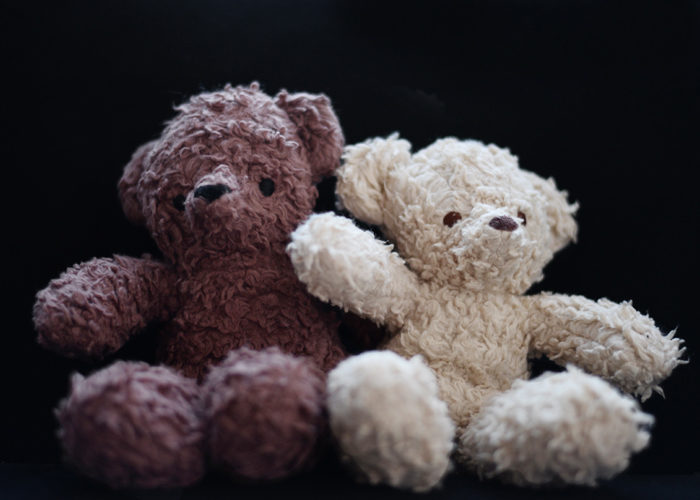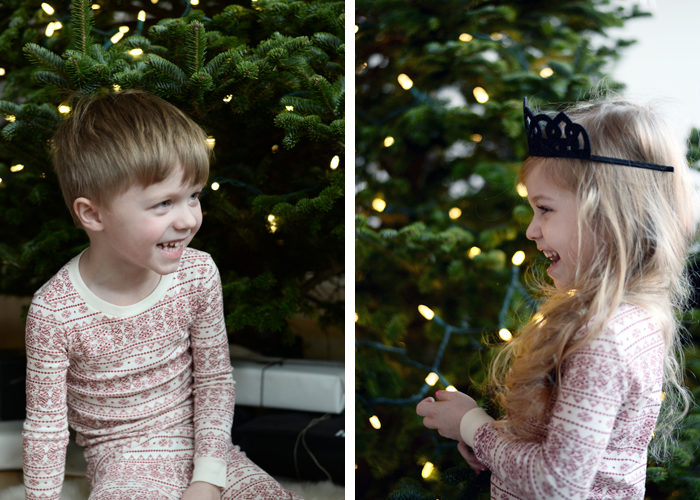 They're all smiles, because Santa brought what they so sweetly asked for, along with a few surprises from Mommy + Daddy. This Christmas was quite LEGO-themed, to include my present! I always was, and still am, a LEGO maniac, and am so glad the kids share a love for it. They can sit for an hour or so, totally focused and quiet, building their own creations. Marie even put together a kit using the instructions for the first time on Christmas Day – we were very impressed. LEGO has been killing it lately with their designs, shows, and movies – it seems they're having a renaissance of sorts. Maybe next year I can get our Christmas sponsored by them, ha – are you reading this LEGO?!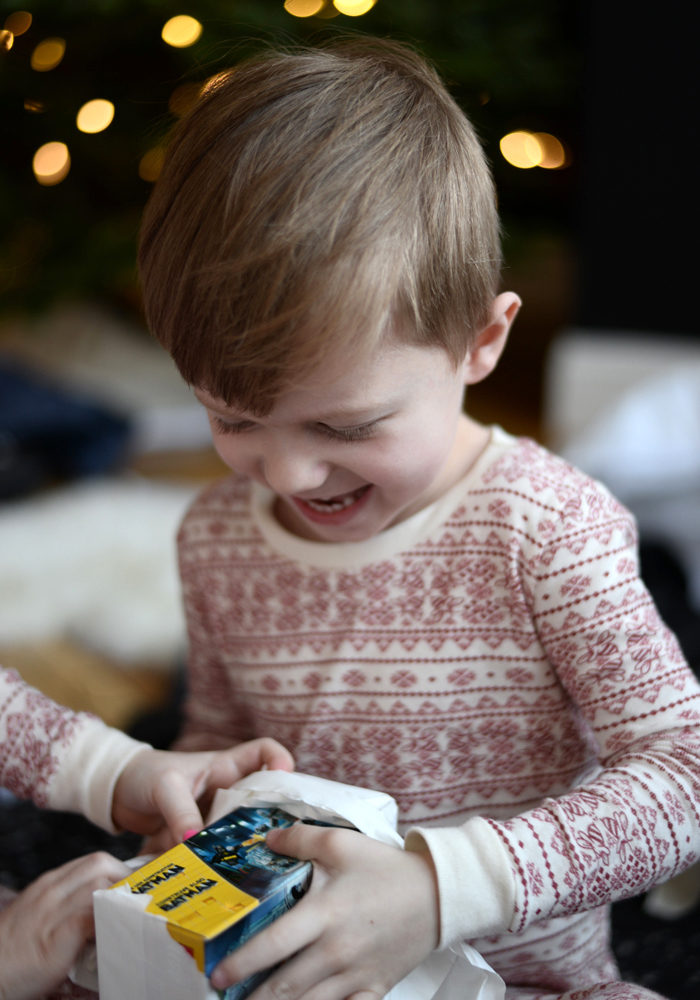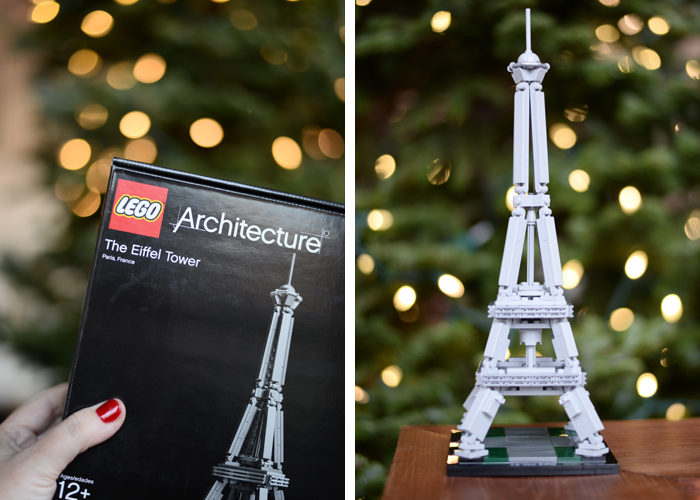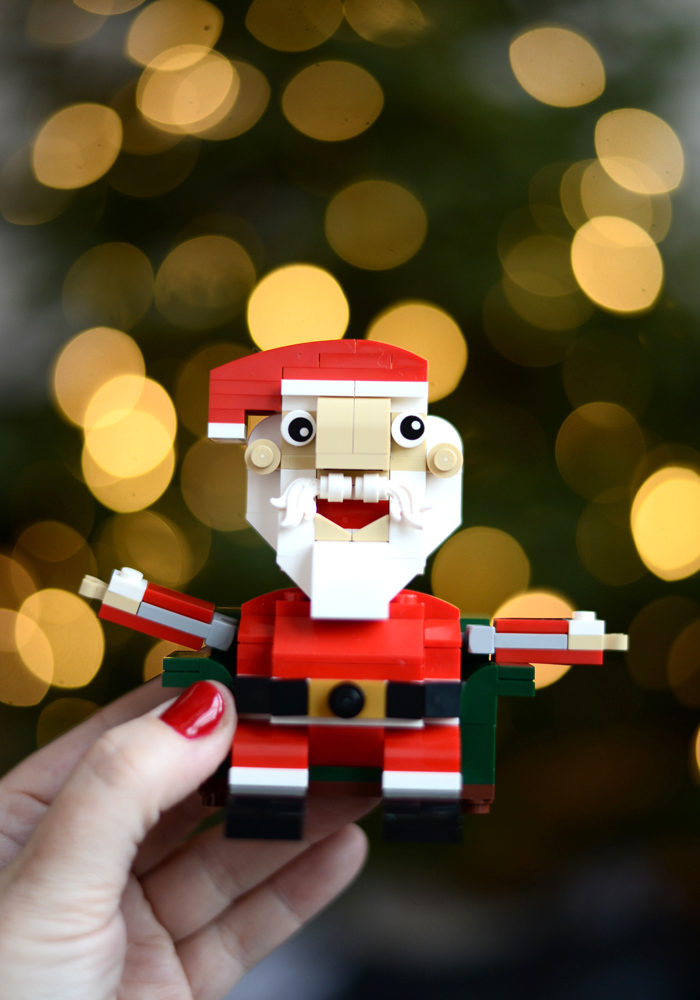 The "s'more the merrier campfire" was a gift from us – they fell in love with it last year when I hosted a Land of Nod reading event. It makes the perfect companion to their teepee, and takes their pretend camping scenarios to a whole new level.  We've already had a few family bonfires! Thankfully, we're not in a rush to clean  up the holiday mess…and boy is it a mess. The only thing we have going on this week is a new Chritsmas tradition that I can hardly contain my excitement over – the Nutcracker ballet! The kids know the story well and are really amped to see it for the first time. I'm thrilled to continue the Christmas tradition with Marie + Henry. More on that soon…I hope you all had a very merry holiday!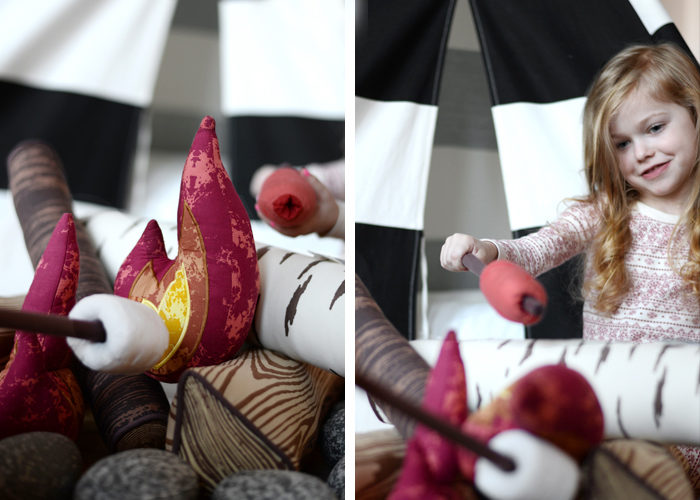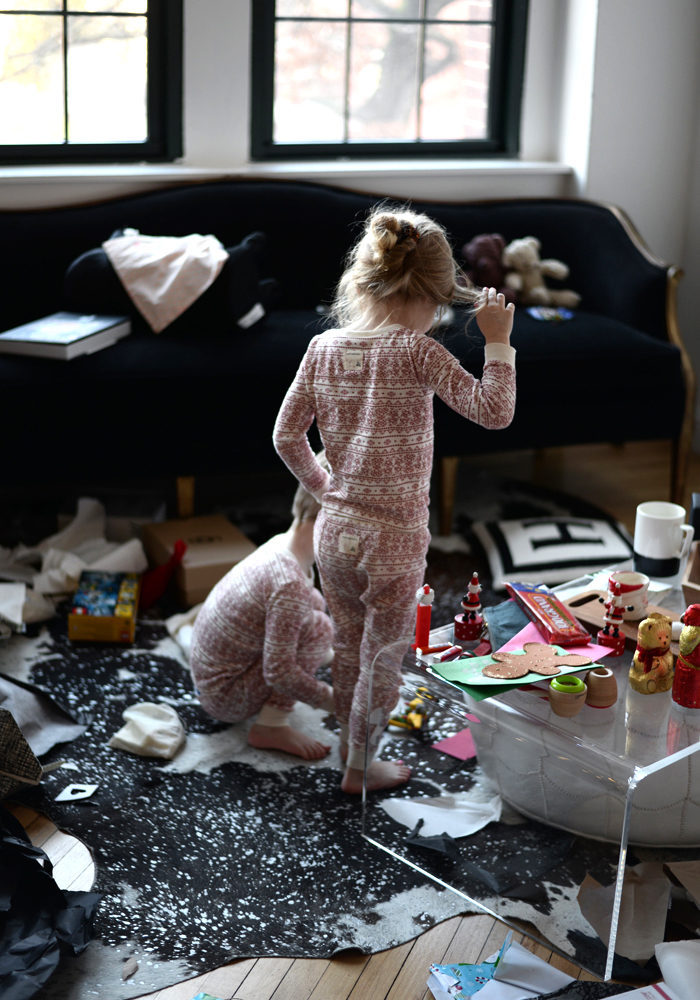 our pajamas are c/o burt's bees baby