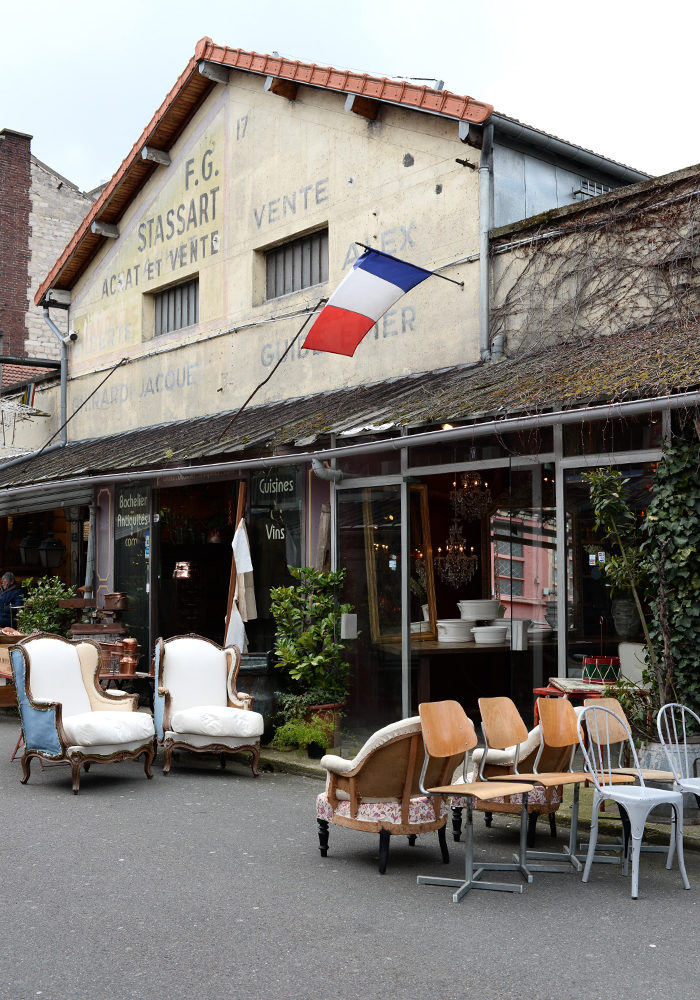 I was 18 years old when I started working as an interior design assistant and caught the antiques bug, furnishing homes of discerning clients with vintage Parisian treasures. I've dreamed of going to the Paris flea market ever since then, and even though I started traveling abroad in my early twenties, I never made it there until my last trip! Thankfully, it lived up to the hype and then some. I was joined by my dear friend Amy Feezor, who is quite the expert when it comes to flea markets, and now lives in Paris! She collaborated with Lara Spencer (of Good Morning America fame) on her second book, Flea Market Fabulous, which provides tips and inspiration for decorating with vintage treasures. There is no better place to find those than at Les Puces. The problem is finding time for all of them, and unless you're dedicating your entire trip to them, you won't. So, you'll be faced with the daunting #firstworldproblem of choosing which one. I'm sharing one of my favorites (and one of the most photogenic) – the Marché Paul Bert Serpette at the renowned Puces de Saint-Ouen.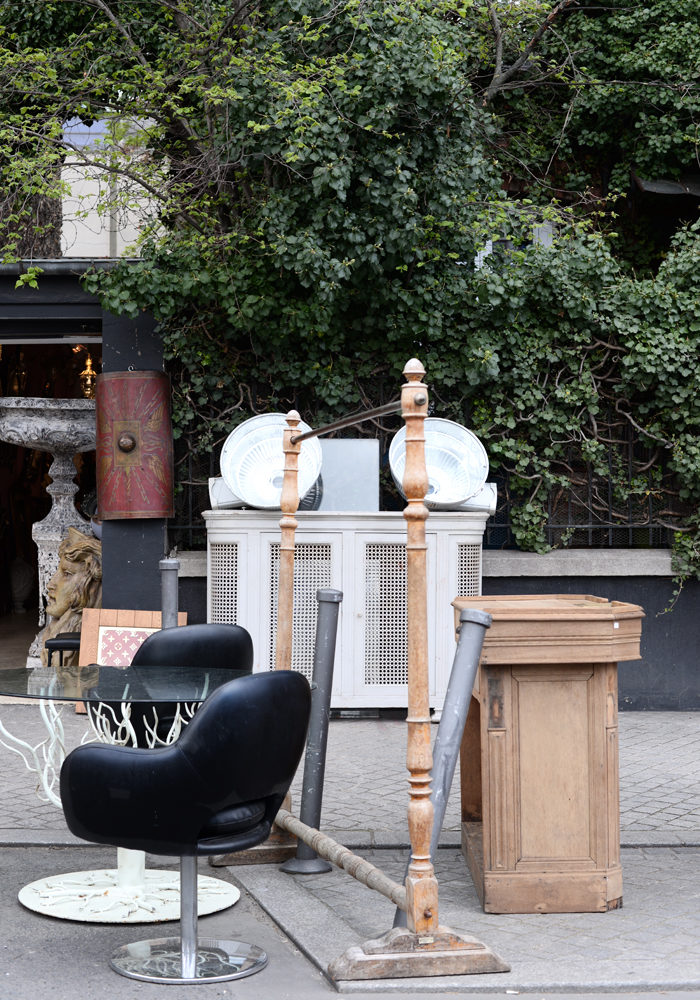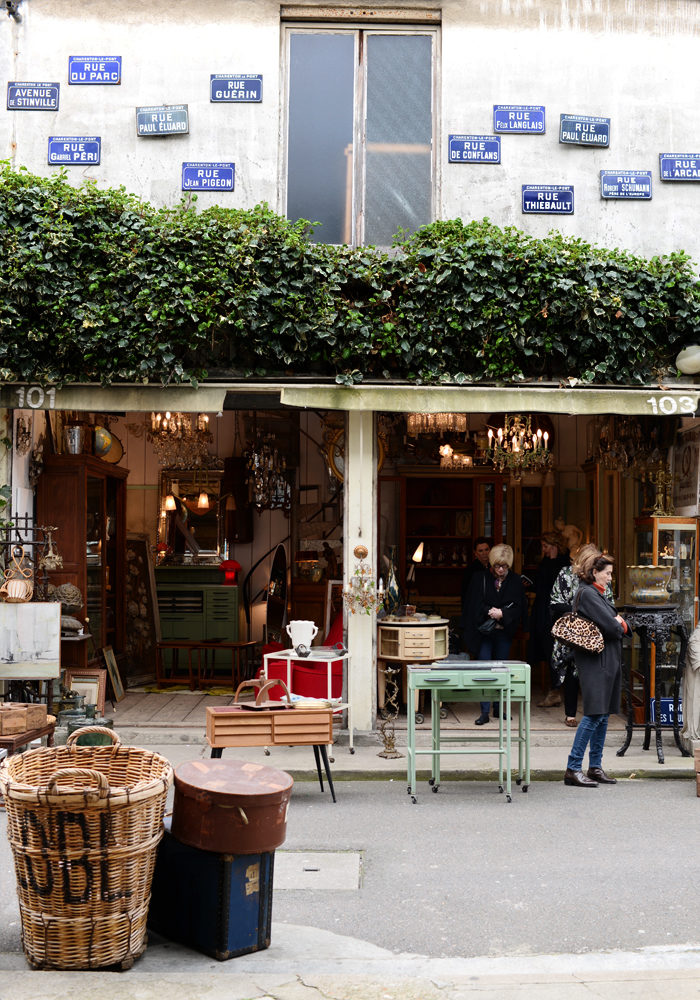 With the largest concentration of antique dealers in the world, it's quite easy to get overwhelmed. I'm sharing just two of the fifteen within Saint-Ouen in this post. This market is considered high-end, with a focus on the early to mid-20th century. I went crazy for all the mid-century modern, which pairs so seamlessly with the more ornate French styles which I also love. I suggest starting early – there are over 220 stalls to wander in and out of, so pace yourself! In general, you can find more deals in the open-air stalls, and as always, negotiating is expected. If the weather turns ugly (Paris weather is so unpredictable, especially in the spring), head to the indoor Serpette section. More of a living museum, there were at least a few times when I let out an audible gasp. Whether you're in the industry, are a design history buff, or just enjoy looking at beautiful things, prepare to be dazzled. We meandered through about half of the market before lunch time, and worked up quite an appetite. Ma Cocotte, situated on the edge of the market, is the perfect déjeuner spot.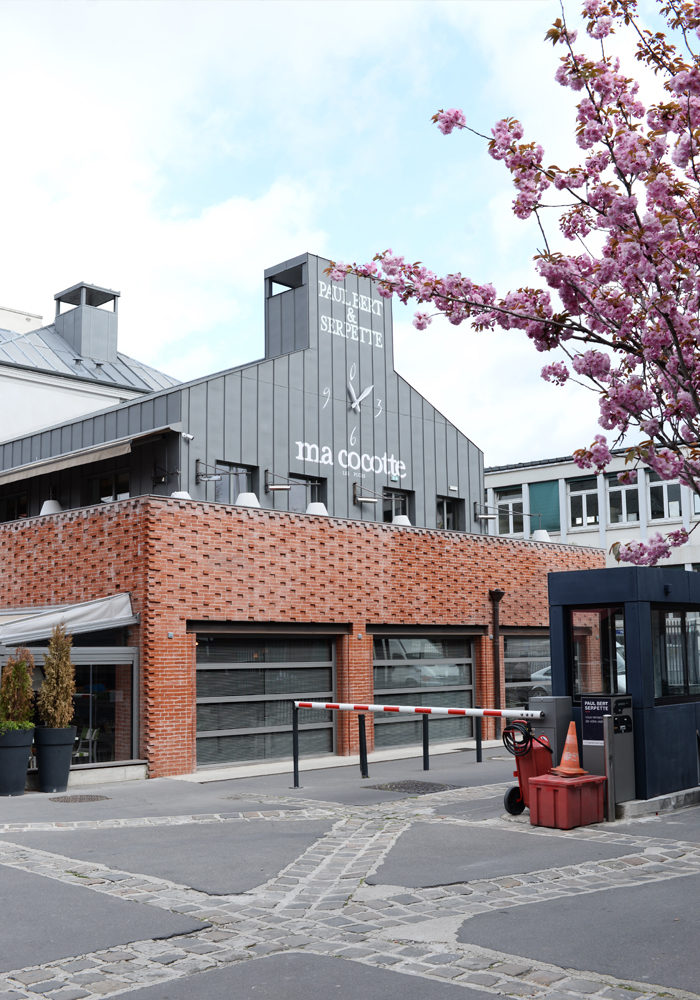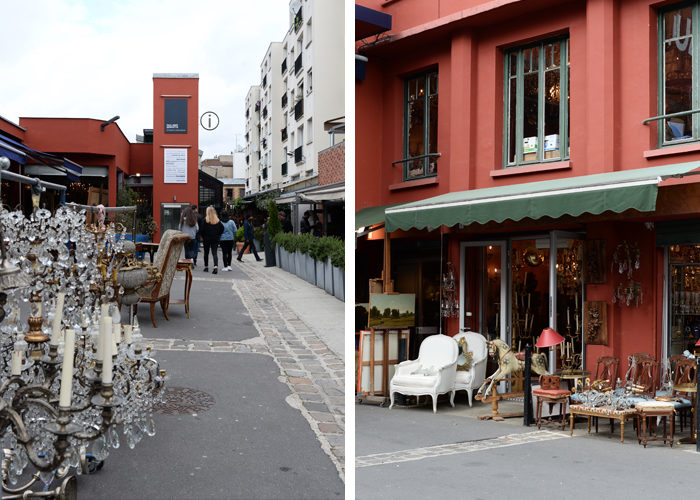 Named after a French term of endearment and designed by Philippe Starck, Ma Cocotte is widely considered the best dining option there. The interior is so clever, with a modern yet eclectic vibe, nodding to it's environment (and if you're a minimalist like me, don't miss the restrooms). Believe it or not, I didn't take any photos inside. Did our meal even happen?! Hashtag blogger fail. I blame Amy – we were having such a great time that I completely forgot, and we also happened to have a man sit down next to us that was a doppelganger for Olivier Martinez and I lost my ability to think rationally (no joke). We had an incredible and leisurely meal, which lasted almost three (oh so French) hours!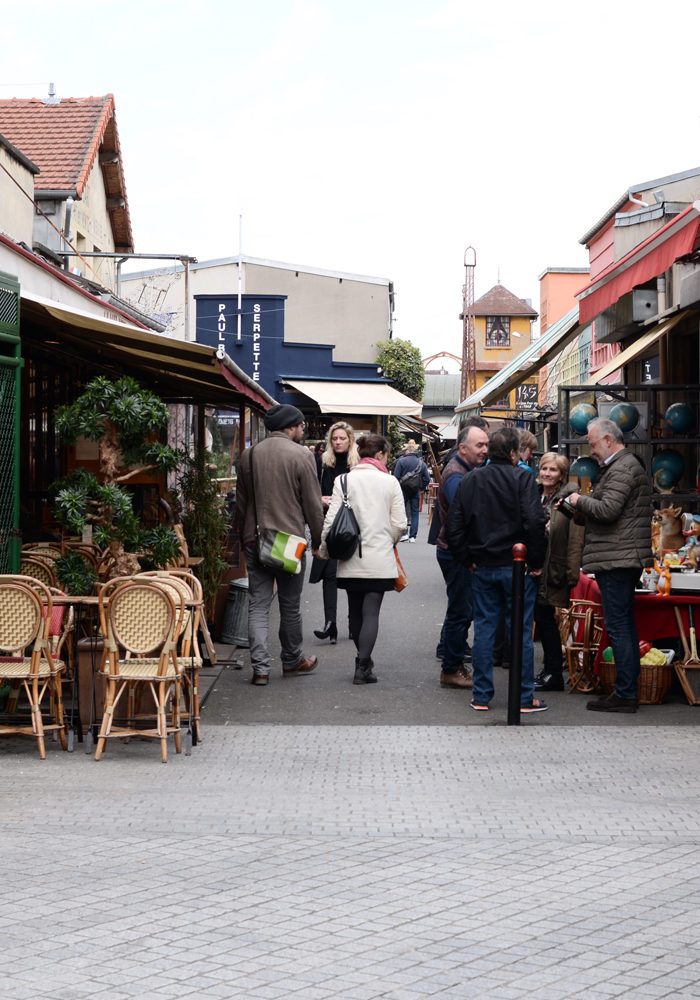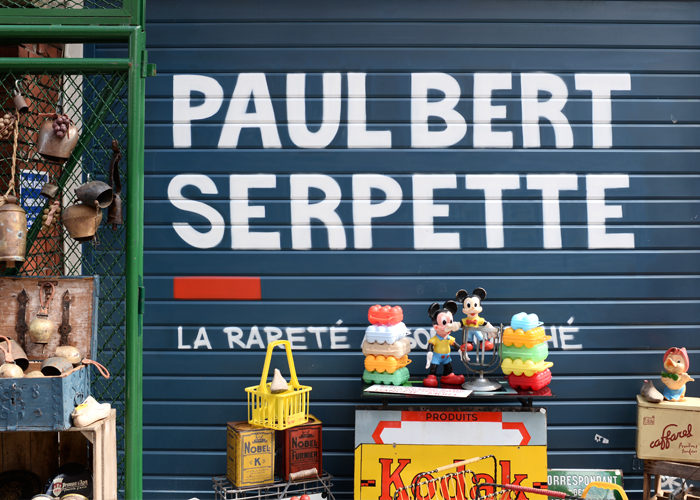 After lunch we visited a few more stalls, and then moved on to Marché Dauphine, where I actually made a few purchases (vintage records, comics for the kids, and a print or two). I'll save that (and more) for another post, as I don't want to detract from the awesomeness of Paul Bert Serpette. Next time I'll write down the names of all of my favorite vendors to share with you…if you've been, I'd love to hear yours! I also plan on getting to some smaller markets next time as well, and dedicating more time to vintage shopping in general. As always, there's never enough time in Paris, or at Les Puces!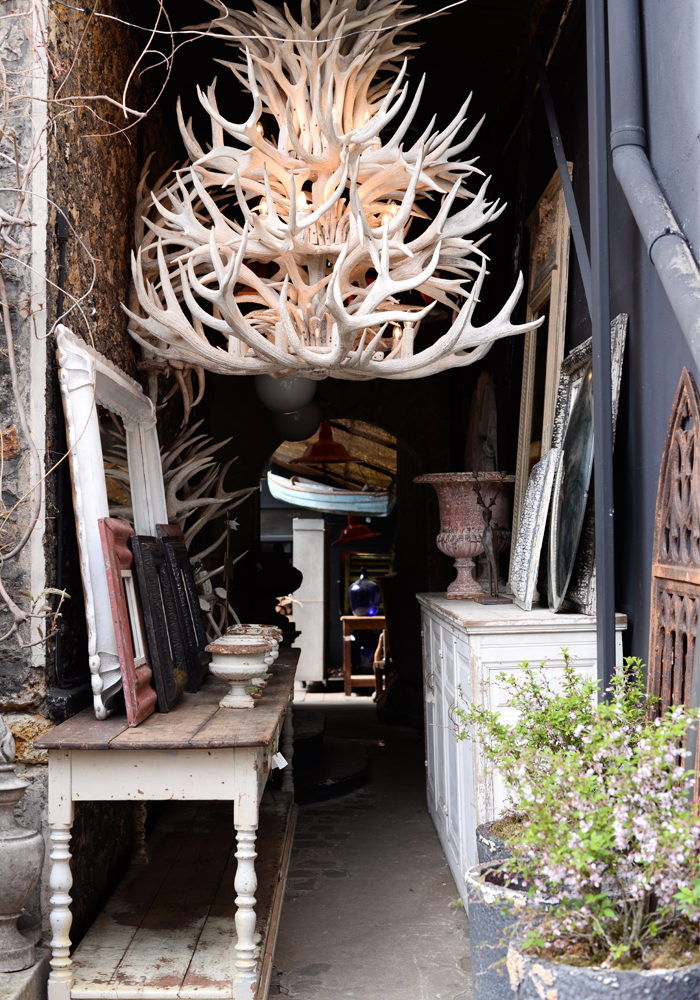 Puces de Saint-Ouen | 110 rue des Rosiers 93400 Saint-Oeun