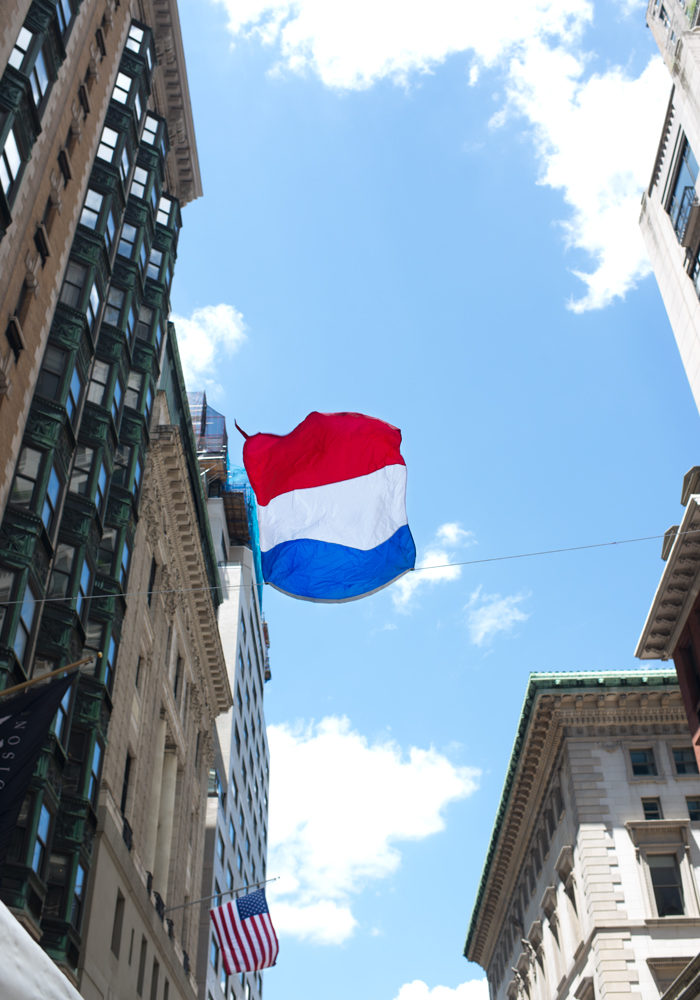 If you follow me on Instagram, you know that we surprised the kids with an early birthday trip to NYC (much like we did last year). They've been asking to go back, and we feel very fortunate to live within two hours driving distance! We packed a lot of activities into less than 48 hours, but our favorite and most-anticipated part of our stay was attending the FIAF Bastille Day Block Party. It's the biggest Bastille Day event in New York – twenty years strong. And before you start to wonder – no, this is not sponsored by FIAF, but the kids do look très français thanks to Saint James (more on that soon).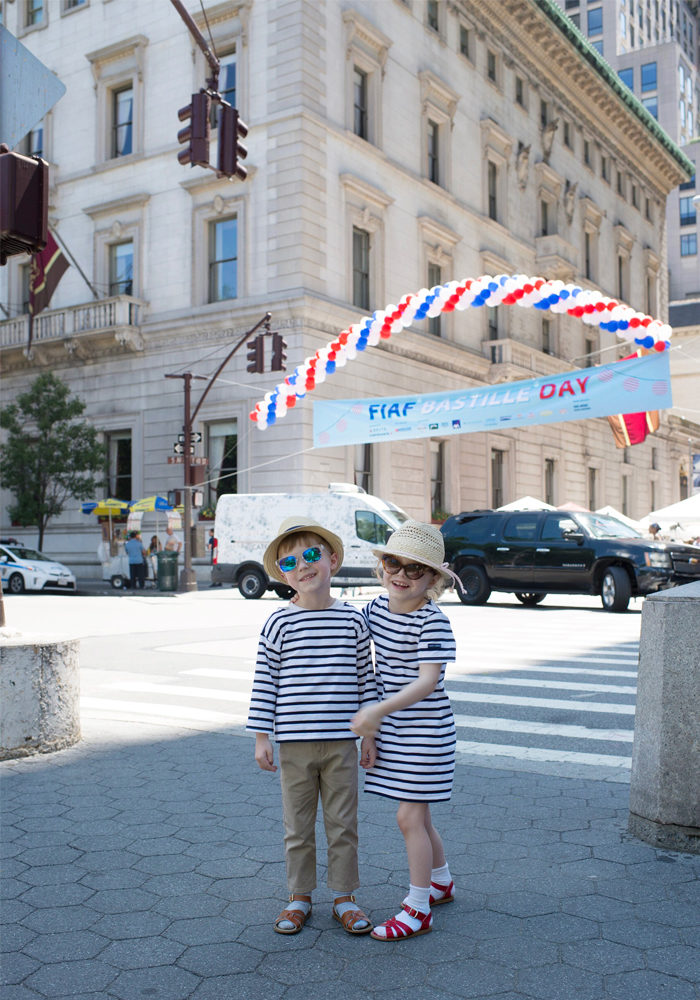 We were so busy with kids activities that I didn't get that many photos of the amazing food, treats, and incredible vendors that were in attendance. However, I can easily say the best treat of the day was the Kouign Amann from Dominique Ansel Bakery – MIAM. If you're not familiar with this pastry, check out my friend Lindsey Tramuta's post about why it's her favorite. Henry et Marie enjoyed the macarons and ice cream the most…shocker. They were on sensory overload with balloons, face/body painting, and the highlight for them – a French mime! It was such a family-friendly event.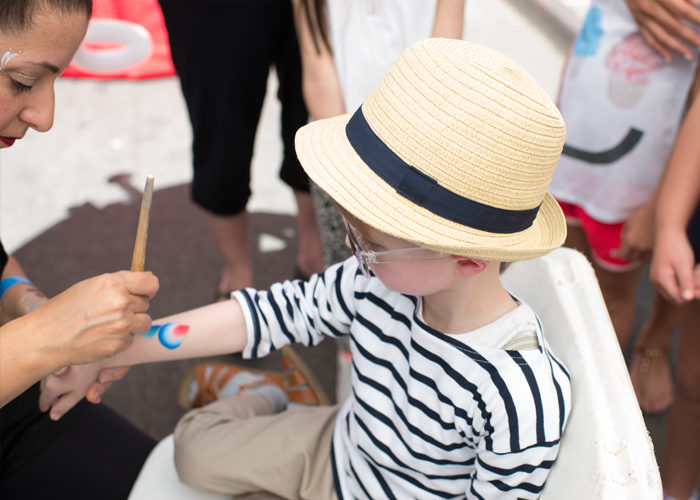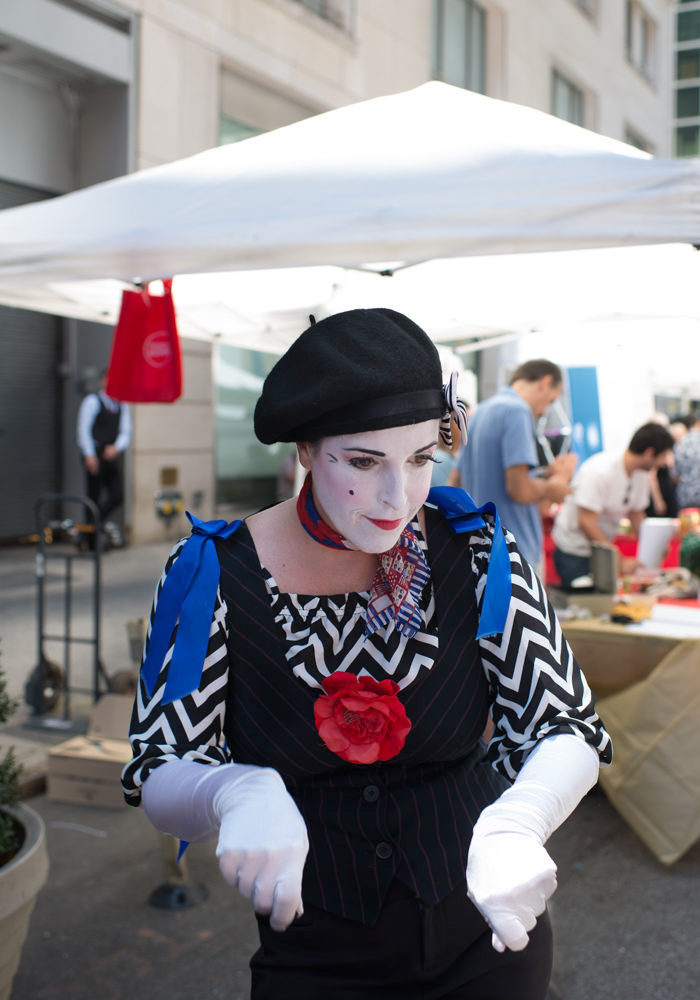 It was an amazing day…I think we have another FIAF Bastille Day in our future next year! Did you know that Henry et Marie were born after 6 pm on the 13th, which means it was officially Bastille Day in France?! That fact still makes my Francophile heart explode each year. I'm trying to wrap my mind around the fact that they're now five, but am struggling…it's so emotional for a mama. Hopefully I'll find the words for that and share more from their birthday soon. Bastille Day is a special day for so many reasons, but now also because it's the birthday of @thefrancophiles!
Happy Bastille Day et Bonne Fête Nationale