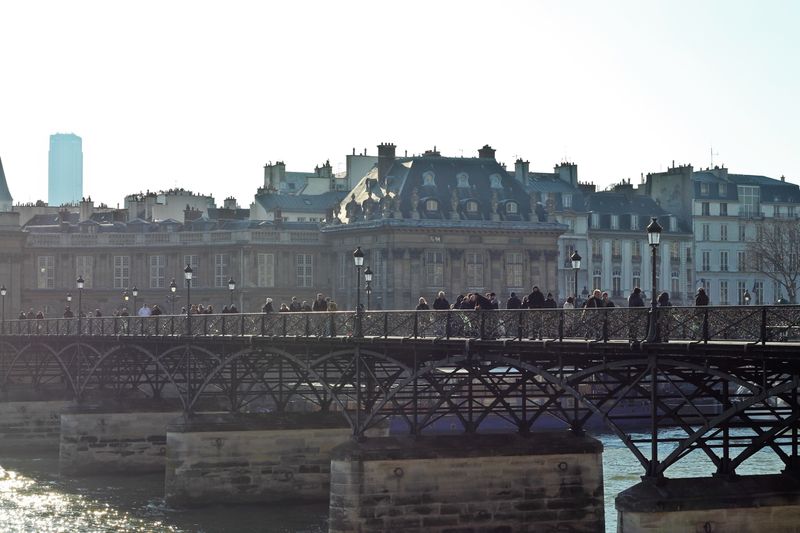 My Valentine's Day surprise began as a planned part of my Paris itinerary. I would have been returning from my trip now, but as I mentioned…bigger things took precedent (hooray). So, I enlisted the help of my good friend Lindsey, who was so incredibly kind and sweet to make this dream a reality. In Paris, the Pont Des Arts bridge is a well known spot to profess your love, attach a love lock, and cast the key into the Seine, for eternity! Many a romantic has left a lock, as you will see…
x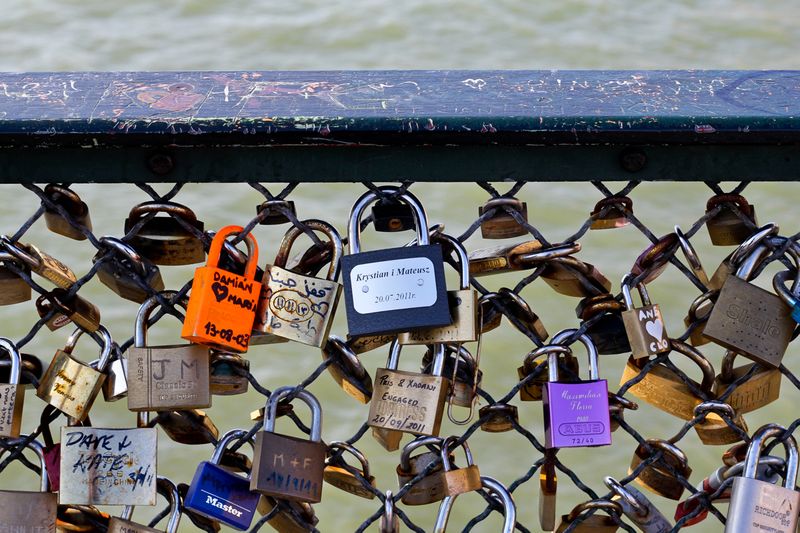 There was a time in May 2010 when the authorities decided to crack down on this lovely gesture, and overnight the locks were gone. However, the romantics could not be stopped – locks soon covered the bridge once more. Being a hopeless romantic, this was something I had to do. After learning I would not be there to do it myself, I had the custom engraved lock shipped to Lindsey. On a sunny (freezing) day, she attached our lock, threw away the key, and took these photos!
x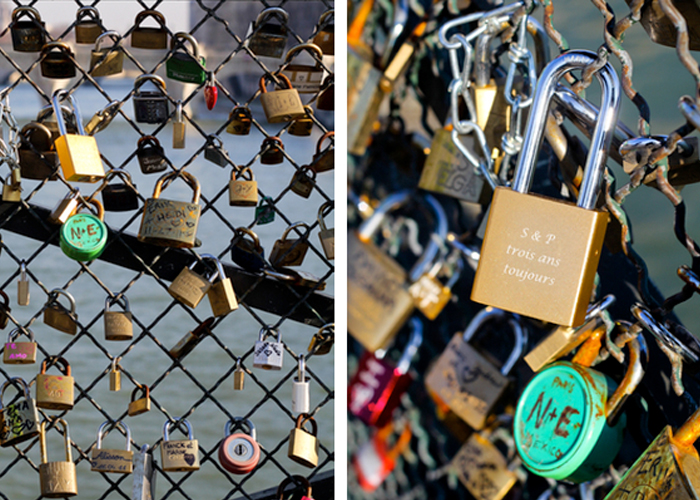 So…this is my (public) valentine to my hubby…a tribute to our love now resides in Paris. In the city of love, over the beautiful Seine, and under the watchful eye of Notre Dame. Years from now, we may find ourselves there again, but regardless of whether we do…I love you…je t'aime…pour toujours.
*UPDATE 2014*
Had I known the damage the locks were doing to the historic bridge, I would not have done this. Recently, a portion of the bridge collapsed under the weight. Don't fret – there are many other ways to profess your love in Paris!