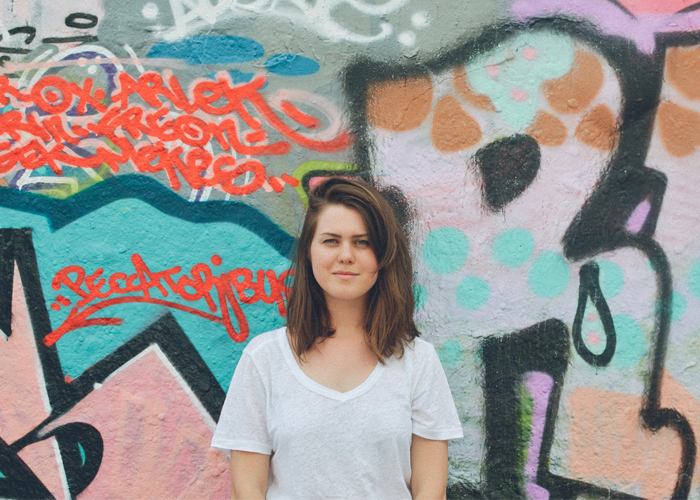 So…what planet are you from? That is the question Meg Gagnard asks, inspired by the book Le Petit Prince. She has created her own dreamy digital world on her blog, De Quelle Planete Es-Tu? and inspires and delights through her adventures in Paris and beyond. A Denver native, she has been residing in France ever since attending The American University of Paris for her degree in Global Communications. Her stylish ways are a perfect fit for her surroundings, and she has a romantic spirit that permeates her world. Whatever planet she is from, I want to go to there. Merci encore Meg!
Your favourite virtue.
Courage.
What is your present state of mind?
Ambitious. 
Your idea of happiness.
My idea of happiness is comfortably living in a place I like with a person I like, doing a job I like. If I have all that in life, what more could I need?
Your idea of misery.
Loneliness scares the bijesus out of me.
Your favourite colour and flower.
My favorite color is yellow, any and all shades. My favorite flowers are columbines & peonies. Something about daisies really make me happy as well…
Your favourite food & drink.
FOOD: There is most definitely a tie between homemade mac 'n cheese, and salmon & avocado eggs benedict.
DRINK: Great Divide Brewery's Raspberry Ale. It's Colorado beer that is just so-gosh-darn delicious. If only they had Great Divide in France…
Your favourite qualities in friends.
Caring, supportive and inspirational. 
Your biggest flaw.
Impatience. I am oh so impatient that my brain just never stops and I constantly want to check things off my messy and ever growing to-do list! I like to know things are moving forward no matter how big or small the task.
Your favourite names.
There are so many names I like! Lucie, Gwendolynne, Jane, Margot, Bertille, Gaspard, and Loic. I should probably think more about boys names I like as most of these are for girls! HA. Silly. I always am curious about people's stories as to why they choose certain names for their children. 
Your favourite occupation.
Being a friend and a lover.
 **the proust q & a is a regular feature..check out the archives here**