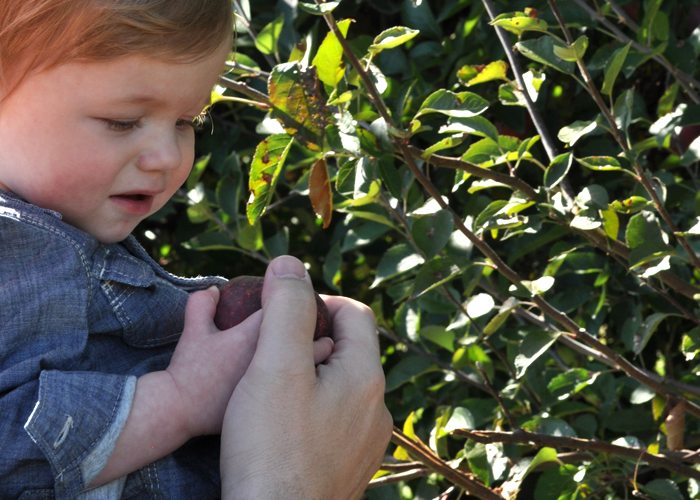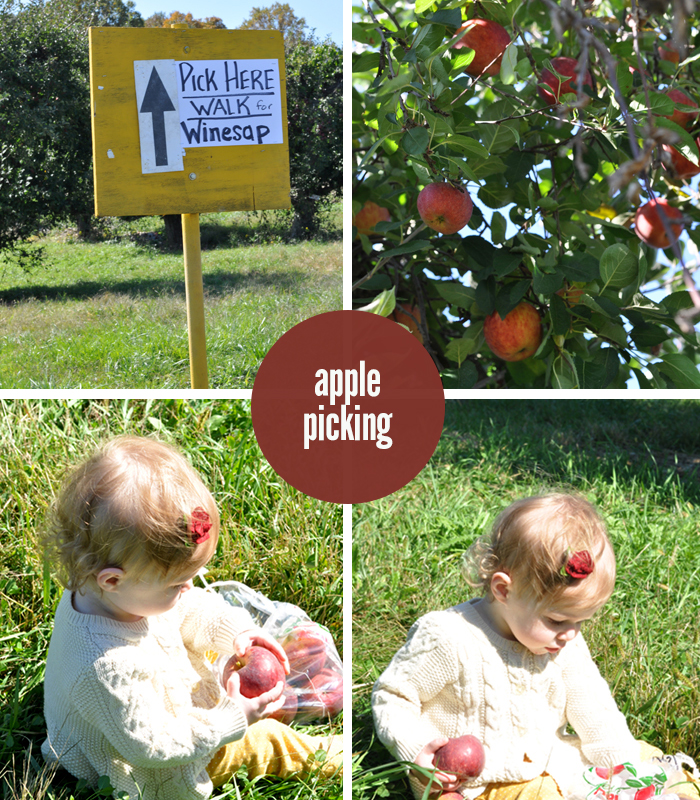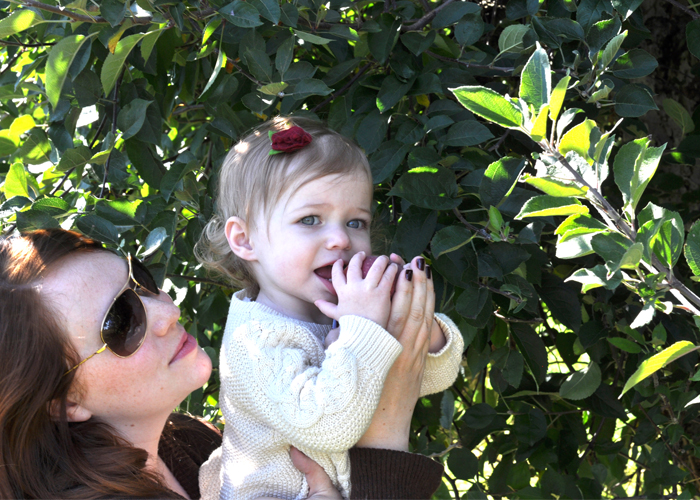 I'm still in disbelief that Marie + Henry are 15 months old…and yet there are so many experiences to be had! Almost every day brings a new first, and this time it was apple picking at our beloved local orchard. They have loved apples since they first began eating solids, so we were excited to show them the source. Late in the season picking certainly has it's advantages, such as deliciously ripe winesap apples and the field all to ourselves! In regards to the post title…I grew up with my Mom singing the "bushel and peck song" to me, and I now sing it to my children (they love it). That makes three generations of bushel + peck singing, as it began with my grandmother. Hopefully they will continue the tradition!
I love you…a bushel and a peck
A bushel and a peck though you make my heart a wreck
Make my heart a wreck and you make my life a mess
Make my life a mess, yes a mess of happiness
About you, about you
'Cause I love you a bushel and a peck
You bet your purdy neck I do….
(this is a chorus I had not seen before, so true)