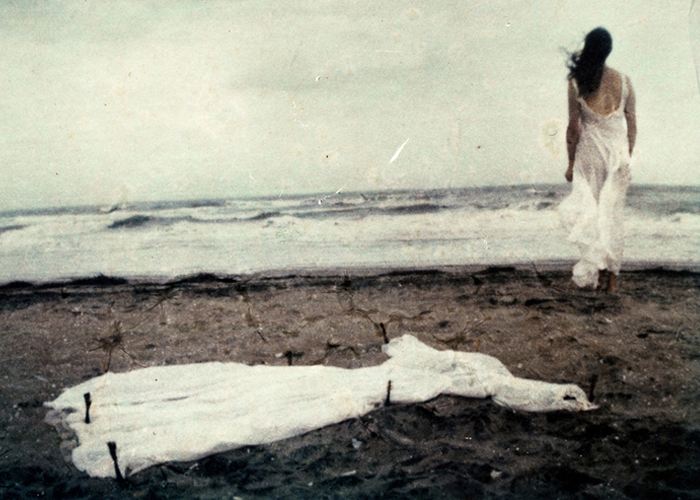 Margaux Kent is a maker, a writer, and an artist, in every sense of the word. Deeply introspective, her work is very personal-her latest project, "Take Your Time Loving Me", is a narrative about transformation…as a mother, as a woman, as a human. I'm so very intrigued by it, and find myself relating to much of the concept…especially the heightened sense of mortality after having children. Currently in the fundraising stages via Kickstarter, her goal is to raise enough funds to publish a book…please take a look and help spread the word! Most of the time you can find Margaux alongside her husband Walter-together they form the company Peg + Awl. (I must admit-our daily lives have been greatly improved both aesthetically and functionally by their goods.) Working from the Port Richmond neighborhood of Philadelphia, they transform old into new again. Their handcrafted treasures and curiosities are hard working, handsome, and timeless.
at what point did you decide to make your passion a business, and what inspired you? 
There was never a time in my life when I thought my passion wouldn't be my livelihood. It was only a matter of what passion!
what is the story behind your business name?
Peg and Awl is a song by the Carolina Tarheels about industrialization coming along and 'freeing' the makers with machines. Walter and I wanted to make shoes first AND we looked at the song backwards! It came full circle though (except for the shoes) in that humans are back at the making, locally.
explain your business and the idea behind it.
The idea behind our business first is – we get to make our own rules. Second, we get to make stuff all of the time  – then comes all of the other things mentioned at various points here. The idea of designing simple useful objects whilst not digging into new resources to do so. Also, we are able to offer a bunch of jobs locally! We have a really fantastic group of people working with us that help make everything possible.
what are the most rewarding aspects of your work/passion?
Most of what we make stems from a want or need. We make the object, use it, and find our own personal happiness – but then – when we offer the object to the world and there are others who like it! That is the really exciting part. Also, we get in so much antique wood and leather and other materials that have already lived a l ing and purposeful life. To turn them into something long-lasting and useful all over again is pretty amazing.
what did you do prior to starting your own business? 
Prior to starting my own business with Walter, I had my own business (The Black Spot Books) and prior to that – I owned a record/cd/vintage clothing store- prior to that I ran an online CD company with a friend. And before all of this, I made jewelry and other art. At 6 I sold paintings for pennies in my neighborhood. (haha!)
how has social media helped to further your business?
Social Media (and Etsy) have MADE our business. I love taking photographs and posting everyday life – our work is everyday – around the clock – so I get to show our lives one frozen moment at a time. The process is fun and really gives a real peek into Peg and Awl.
what inspires you?
Inspiration is all over. Most comes from living, otherwise…a direct reference to the start of Peg and Awl is probably our travels to Iceland. The simplicity and multi-use of many of the historic homes was wonderful. Also, Walter and I both love history and the objects that are a result of the past.
what are the most challenging aspects of running your own business?
The most challenging part (now – this never was before!) is taking a break! Sometimes I want to think about something other then Peg and Awl! Like my family – haha. This is how TYTLM came about I think…
where do you work from? Tell us about your office and/or studio.
We work in an olde casket factory in Port Richmond. Our space is loaded with tools and stations ranging from woodworking to sewing to leather working to jewelry and book binding. Our boys can often be found running around and 'working' on things. The Peg and Awl gang is growing.
what project are you most proud of?
I am feeling really great about my current project Take Your Time Loving Me. For me it is a really complete thought process coming to life. A project that I must hone until perfect. I am excited for the challenge.
please check out Margaux elsewhere… shop / blog / etsy / twitter / facebook / instagram
 **philly creatives is a regular feature…read the archives here**