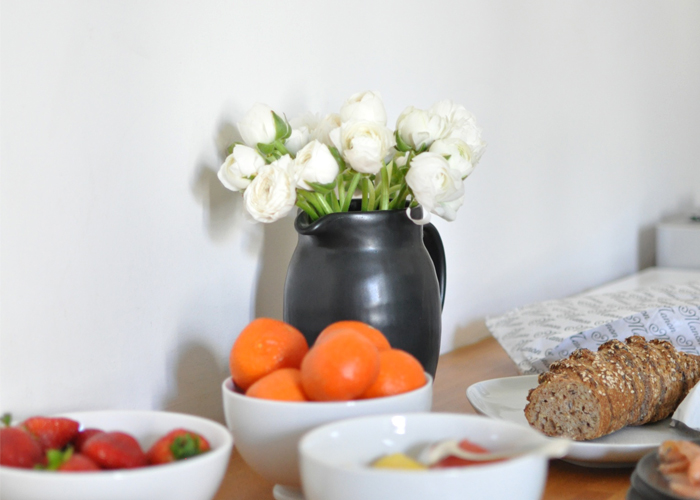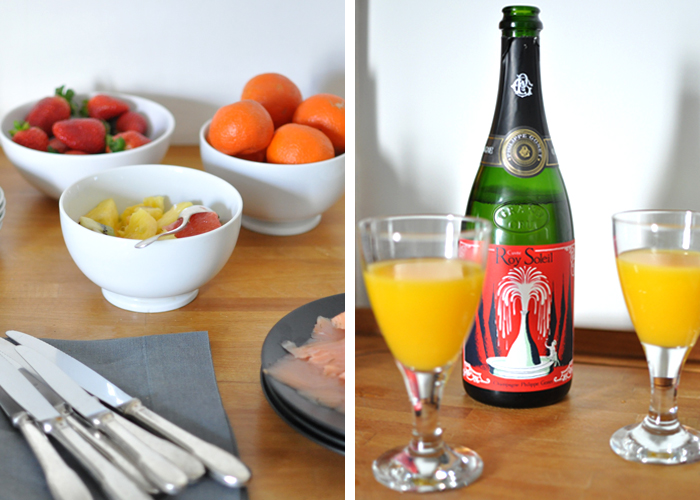 My last trip to Paris was a very special one, for many reasons. One of them being, I finally had the pleasure of meeting friends that I'd known for years online (more on that below). Since I had rented an apartment, I got clearance to host a small soiree, chez moi, which of course added to the feeling of "living" there.  Tidying up my place, gathering treats, styling the party, and then hearing the first buzz of my door–exhilarating! It is a day that I won't soon forget.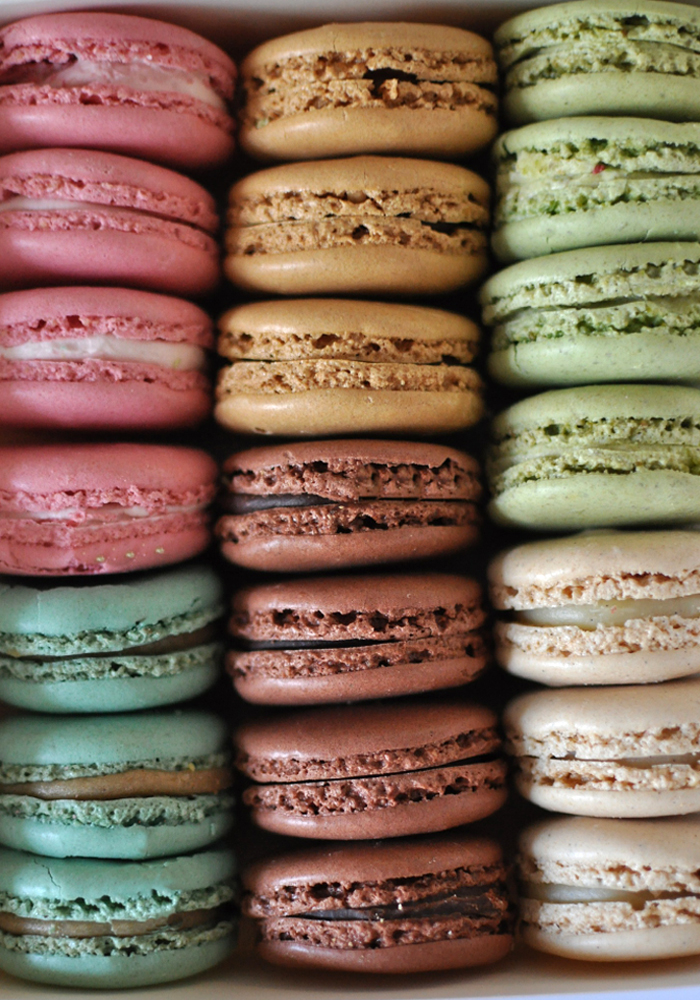 Those who know me understand + accept my obsession with macarons…Ladurée macarons, to be exact. However, to be fair, Pierre Hermé macarons were included, and I even offered to do a blind taste test of the two! For the record, the inventive Hermé flavors are amazing, but the clear winner was, is, and always will be, Ladurée, for moi. Just look at these beauties…drool! We did enjoy some other local treats of course, thanks to my lovely friends who arrived bearing gifts.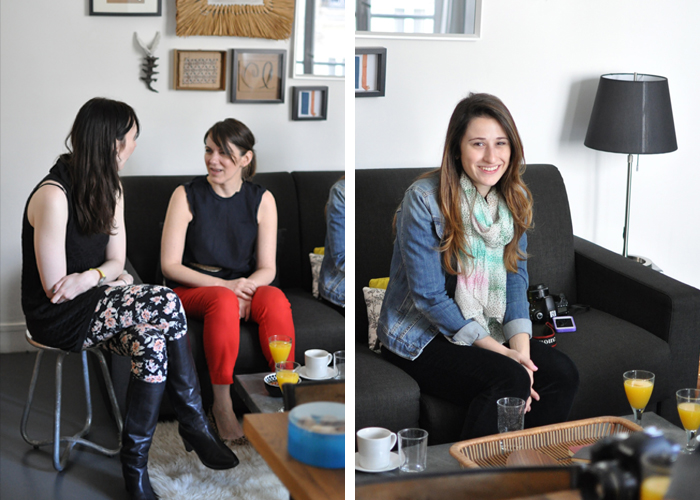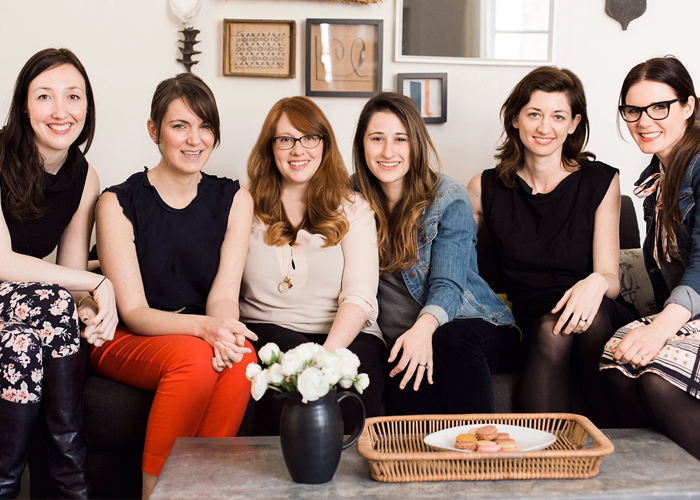 my lovely friends (from L to R)… Anne Ditmeyer, Amy Feezor, (moi), Lindsey Tramuta, Kasia Dietz, Ashley Ludaescher
I truly treasure my friendship with these ladies. Spending time with them, and finally meeting Kasia, Ashley + Amy was a highlight of my trip. Ashley was sweet enough to join us from Berlin, and being the talented photographer that she is, offered to capture our brunch and gallivant with me around Paris! Amy and I had only recently met online, but having Nichole Robertson as a mutual friend helped to secure our meeting, and I'm so thankful for the time we spent together. Kasia and I had no shortage of conversation, and with our many shared interests, I would have loved to have had more time with her!  Anne was celebrating her birthday and I was thrilled to be there to join the revelry. I spent the most time with my close friend Lindsey – she introduced me to some of her favorite spots, and I finally saw her lovely apartment. Even though blogging may seem like an anti-social activity at times (spending so much time in front of a screen), I have it to thank for some of the most amazing connections in my adult life. As I enter my 5th year of blogging, I want to thank all of you who spend time here, and help to make this space so lively. I am so thankful for your readership!
many thanks to Haven in Paris + Ashley Ludaescher
check out the story on steller…I'm a featured author all week!