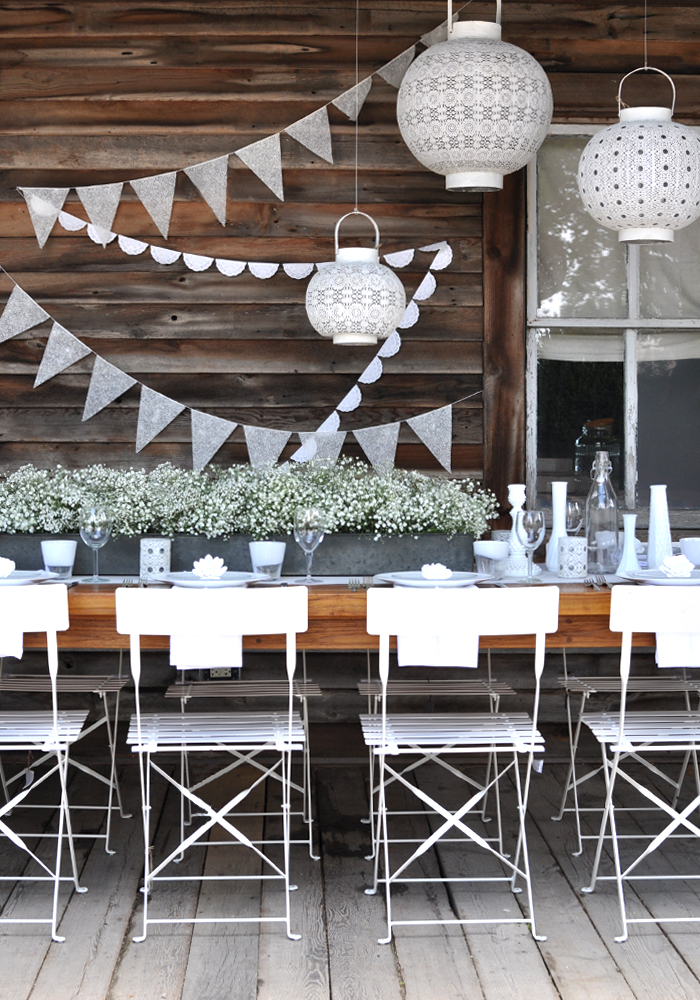 I'm so thrilled to share these photos from the French Garden Party which took place Wednesday evening at Terrain at Styer's. When they contacted me to participate, my answer was a fast + resounding YES! The concept was a perfect fit for my francophilia and aesthetic. Since I am a gleeful attendee of Dîner en Blanc, I took great pleasure in creating an inspirational tablescape. Delicate details were the focus, with a baby's breath centerpiece, filigree lanterns + accents, lace and doily bunting, and porcelain flowers. I also used pieces from my own vintage milk glass collection!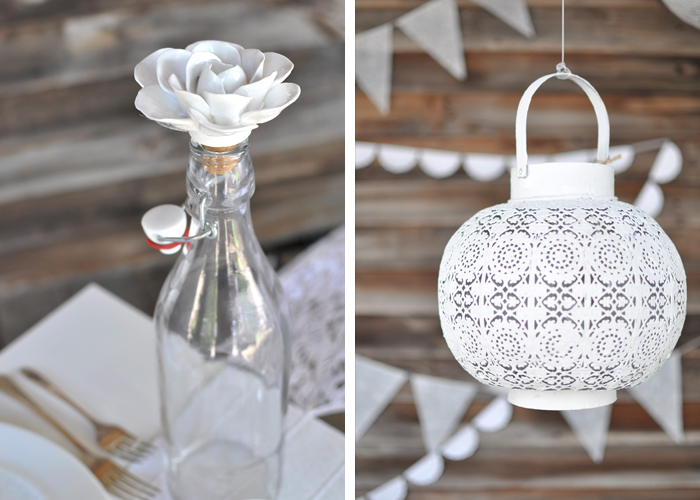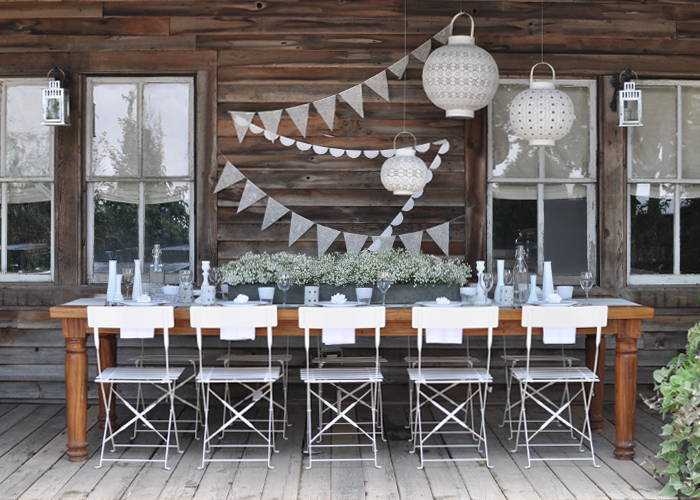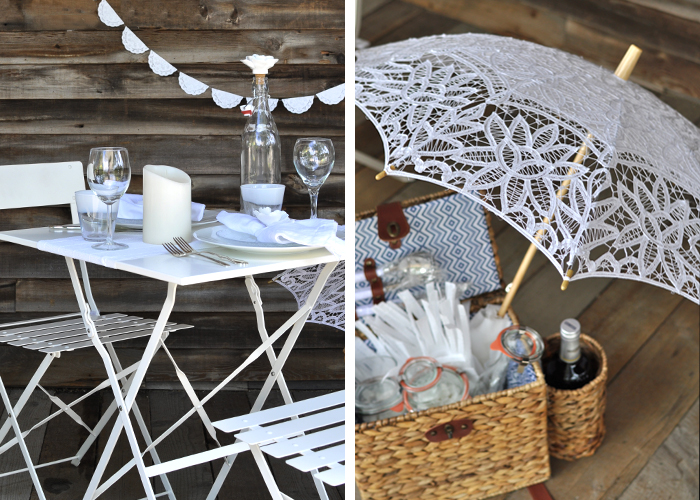 I used the bistro table + chairs to translate the large tablescape for Dîner en Blanc. Since you must carry all of your items to the event, you have to be selective and consider both function and form! To maintain elegance (and keep things eco-friendly), no disposable items are permitted. On the table, I used bone china + glass plates, linen napkins, vintage silverware, and a flameless candle. The picnic for two basket is absolutely perfect, and I couldn't resist accenting with a delicate lace parasol. It garnered quite a bit of attention at the party – I'm totally using that for myself this year!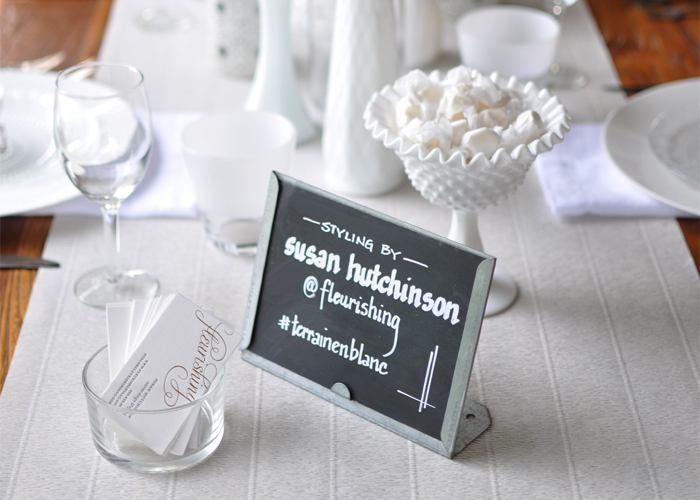 It was such a magical + fun evening…a huge MERCI to Terrain and Dîner en Blanc for including me, and to all of my friends for their support! For more photos from the event, check out the #terrainenblanc hashtag!