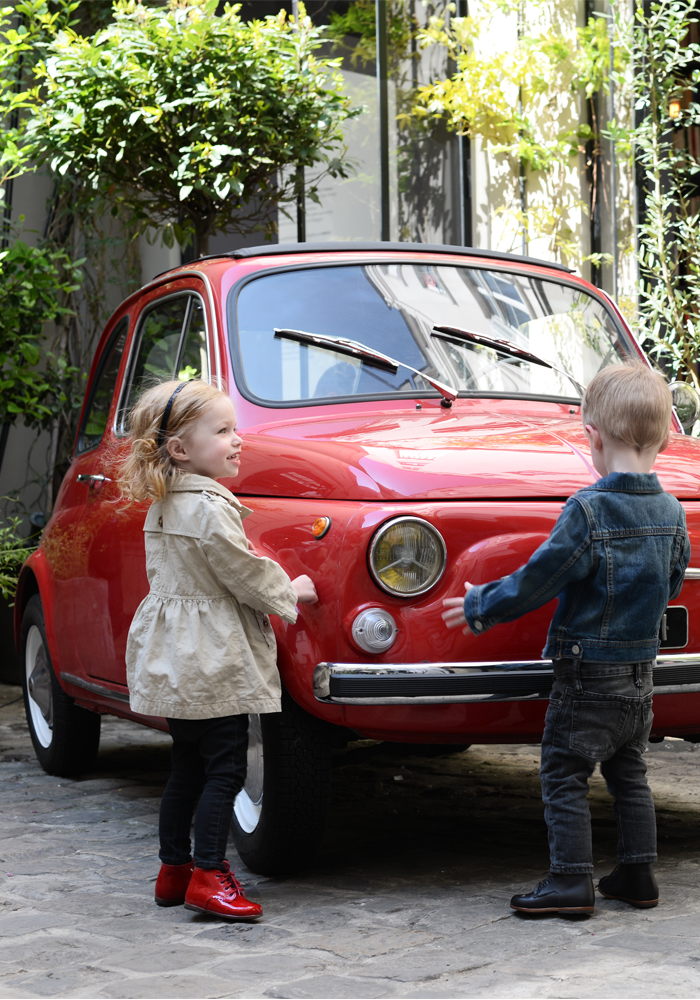 I've teamed up with GapKids to share some of my favorite spots to visit with children in Paris, and the next stop on the (#littlecityguides) tour is Merci! Situated in the Marais (one of my favorite neighborhoods), you enter the shop through a beautiful courtyard, where their cherry red, vintage Fiat happily greets you. Henry + Marie lit up over the fun little car, giggling + "beep-beeping" their way around, putting on quite an entertaining show for customers. We were so lucky to have such gorgeous (sunny) weather during our trip, but with a chill still in the air, light coats were needed. What's more perfect for Paris than a classic trench? It was one of the first pieces I packed, along with Henry's handsome jean jacket.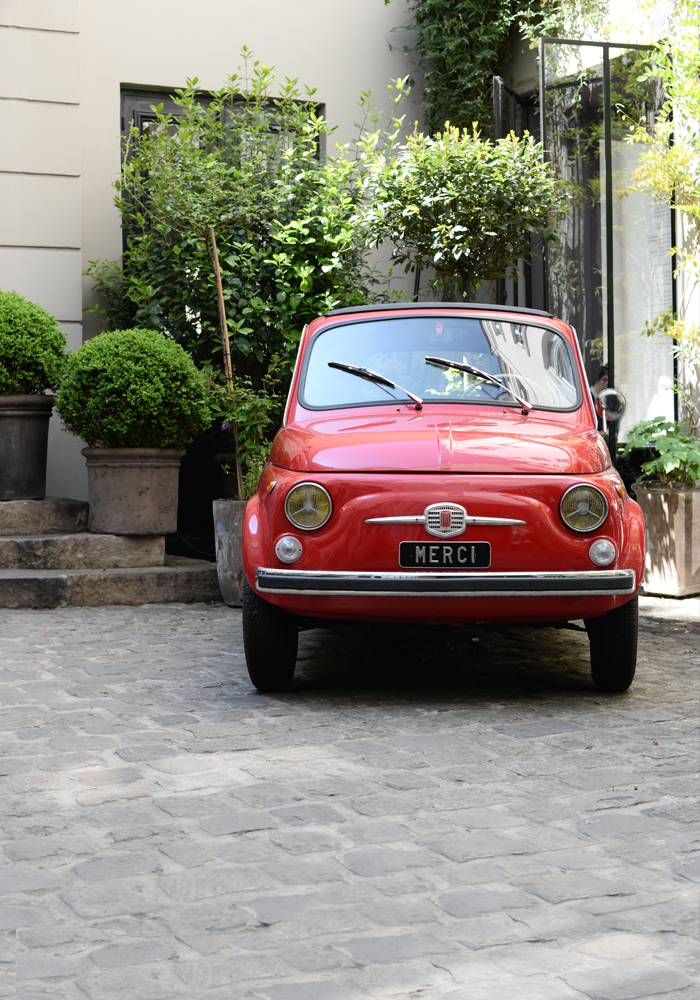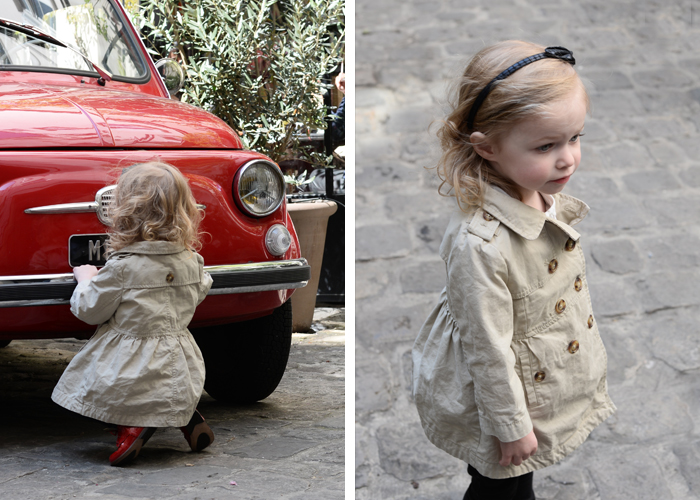 After the fun in the courtyard, we had all worked up an appetite for the delicious food that awaited us inside. Merci happens to have not one, but three cafés – each featuring different decor + food. I always find myself in the Used Book Café, and I was so eager to introduce the kids to my favorite treat there – the soft-boiled eggs. Lined with over 10,000 colorful used books, you could easily spend hours there, curled up with a (new-to-you) book, hot tea, and a delicious scone. That's not going to happen if you're a parent of course (ha), but your experience can be enjoyable nonetheless. They are welcoming to children and families, and our server was very kind + attentive. To my delight, the kids really loved their first experience with soft-boiled eggs, and after a brief tutorial, handled (and ate) them like pros – a toddler miracle!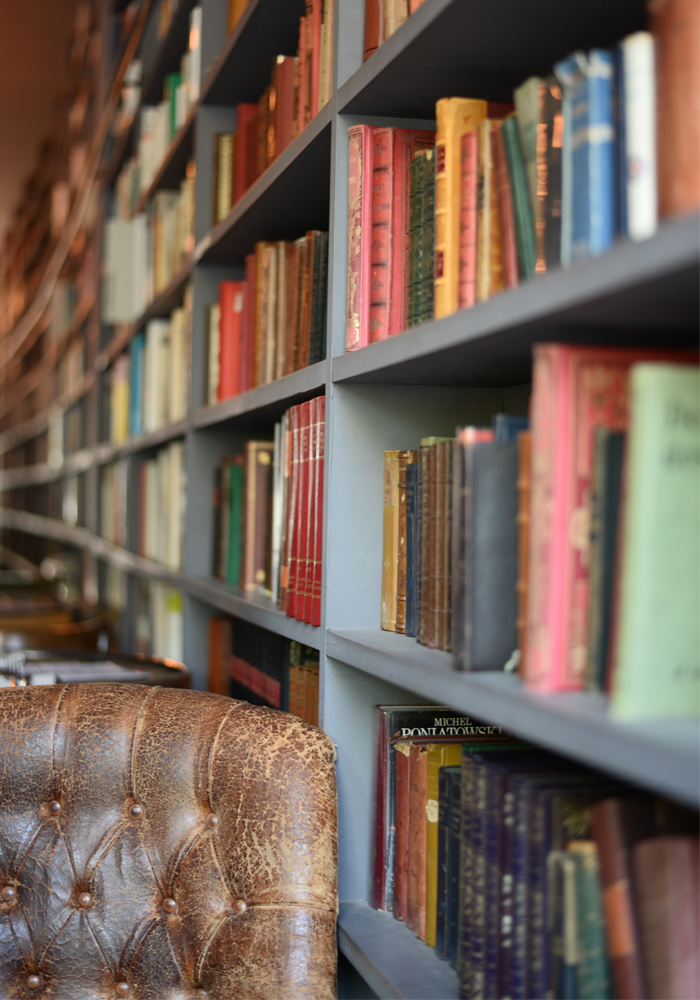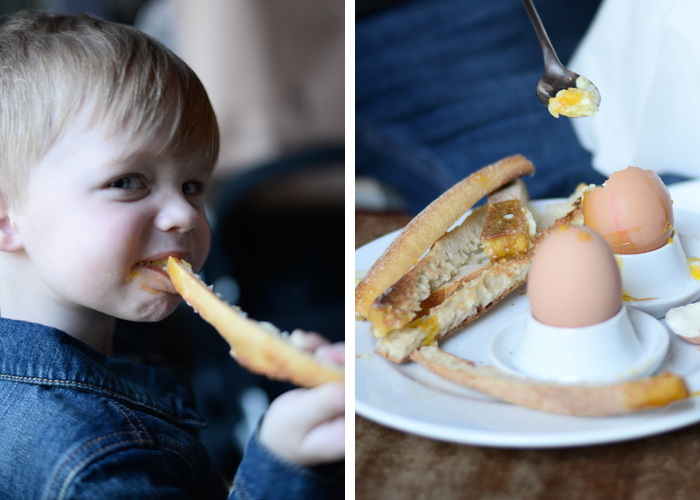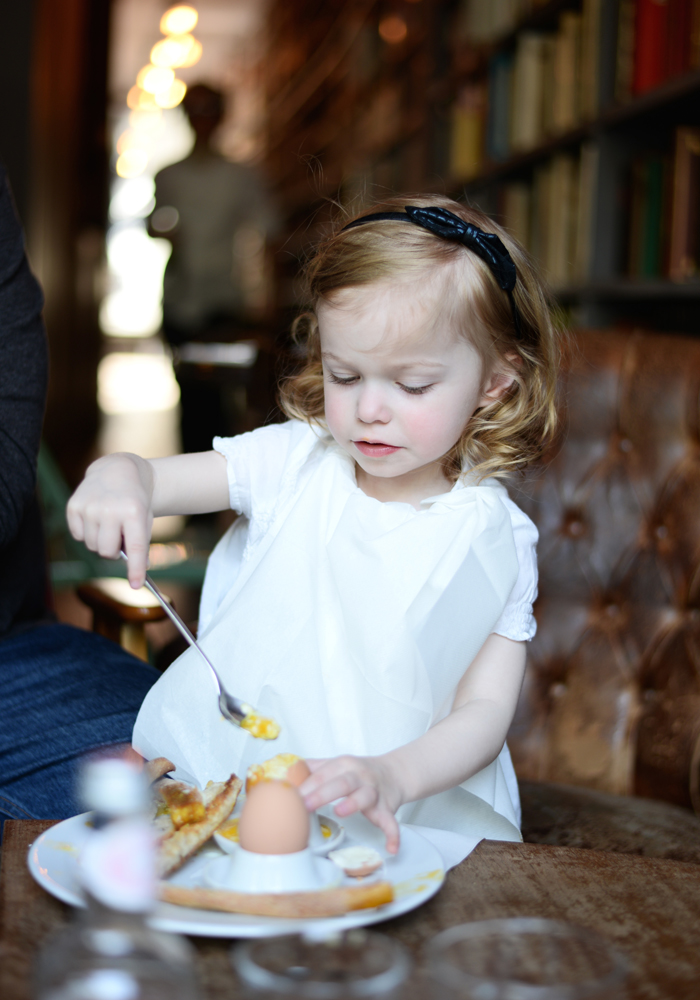 Here are their outfit details…Marie is wearing the classic trench (check out the adorable new print one), along with the 1969 black legging jeans. We bought her shiny red shoes that morning – such a happy coincidence!  Henry is wearing the denim jacket + 1969 black wash skinny jeans, along with shoes we bought that morning (at one of my favorite children's boutiques). Many thanks to GapKids for outfitting Henry + Marie and letting us share our adventures…merci mille fois!
Merci | 111 boulevard Beaumarchais 75003 Paris