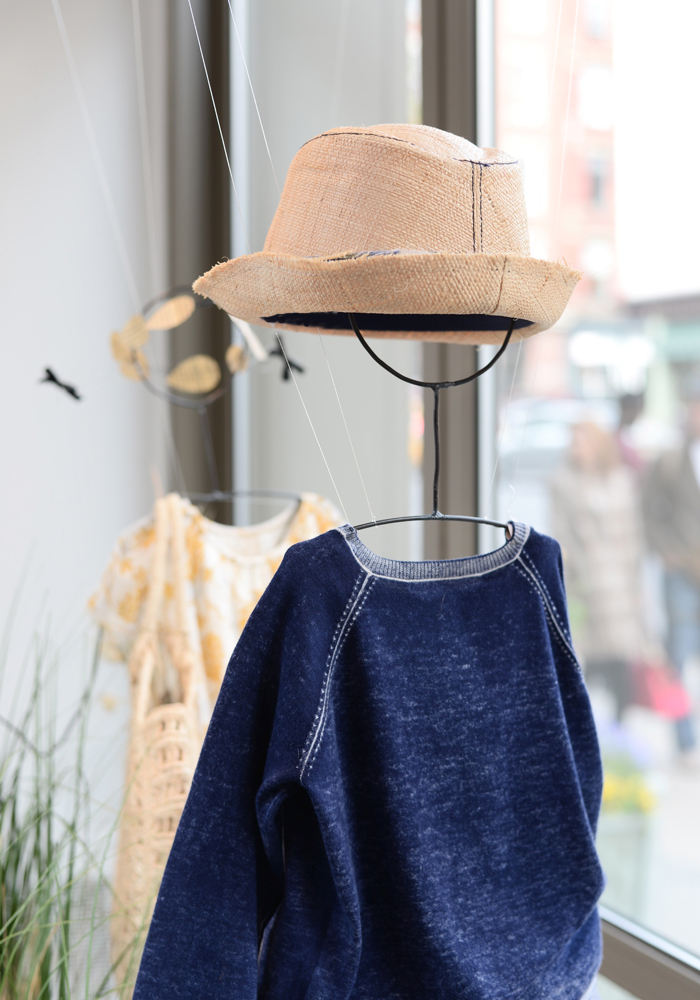 I have long admired and obsessed over Bonpoint – the Parisian clothier which has been creating the standard for children's French fashion since 1975. As you can imagine, I was more than thrilled to be invited by Bonpoint to photograph + review their SoHo store during my most recent visit to NYC. Always a destination for me when in Paris, I was thrilled when they opened the SoHo location last year (making a total of four locations in NYC). Perfectly situated next to Ladurée, it's a Francophile's dream, amd I was absolutely giddy spending my day going back and forth between the two. Before even stepping foot inside the store, the Summer 2015 collection beckoned me through the windows. With pebbles and moss highlighting rich indigo twill and printed cotton voile, my mind was set adrift to exotic, breezy locales…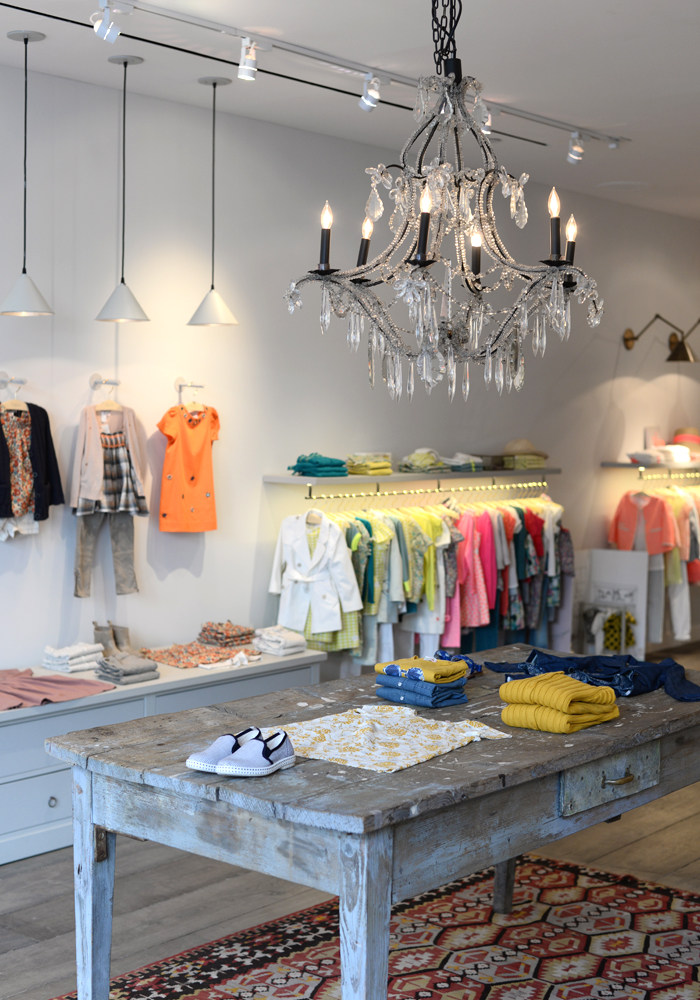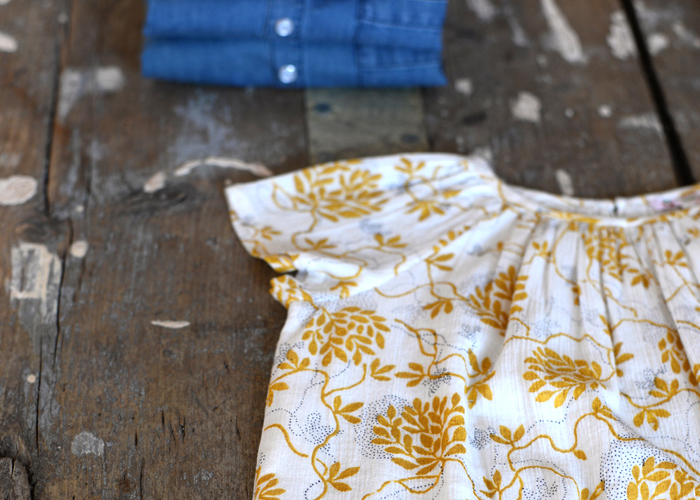 The elegant and the rustic blend seamlessly throughout the store, making you feel at ease amongst the luxury. While their couture designs are impeccably crafted, they're never too fussy – keeping the spirit and joy of children in mind. The Summer 2015 collection takes you on a journey across continents, with inspiration ranging from the American countryside, to New Mexico, to the African plains. From bohemian chic dresses to candy-coloured cardigans, the collection stays true to the classics, while adding a "touch of rock + a dash of humour". I swoon over their ethereal creations such as the Angelina dress, featuring Swiss tulle + Calais lace, or any of their Liberty-printed designs. When I was pregnant, Parker gifted me an heirloom set of Bonpoint body suits (aptly named the twin suit) that the kids wore for their three month video. I have them carefully packed away, with the hopes that I'll get to see my grandchildren in them.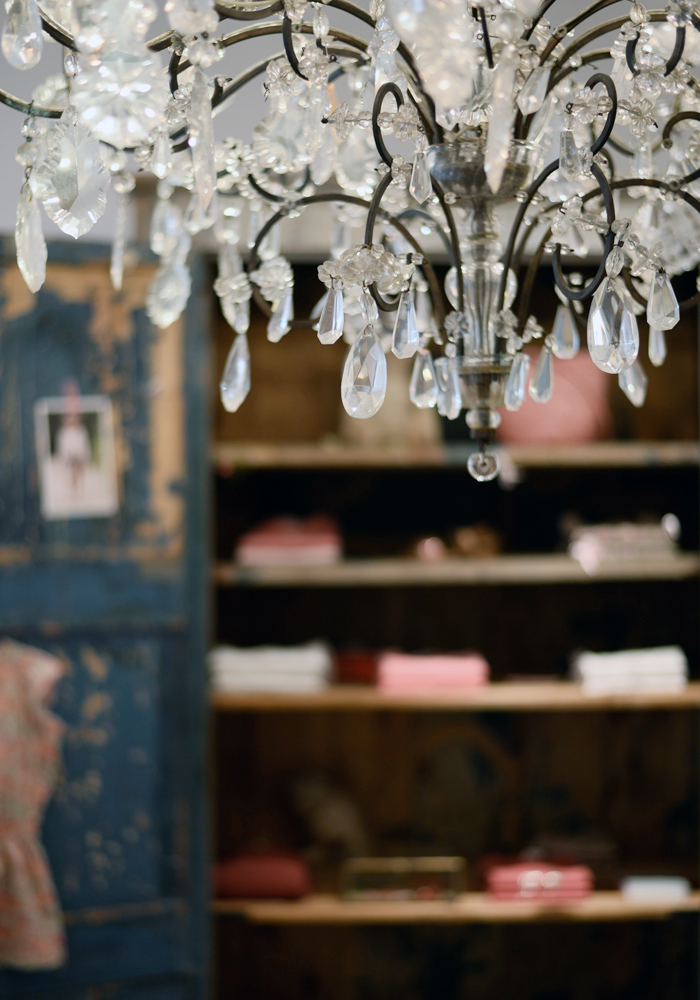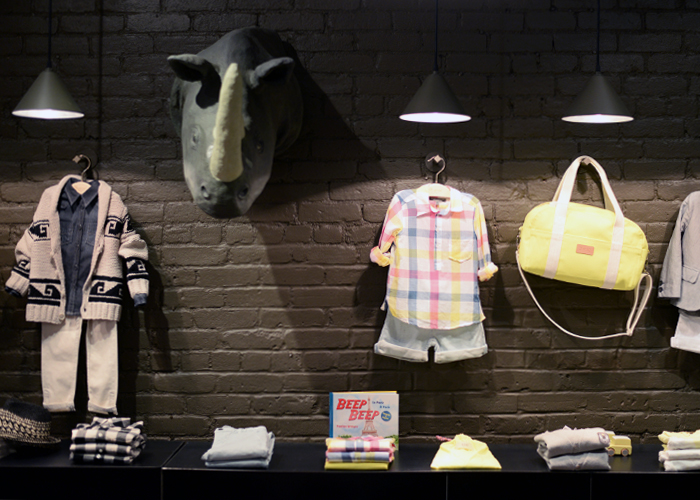 The 1,900 sq.ft boutique is beautifully curated + thoughtfully arranged, with rooms dedicated to their individual girl, boy, baby, YAM and shoe collections. The visual displays are impressive and meticulously maintained, with vintage furniture placed throughout, sourced from Parisian flea markets and antique dealers. In addition to the beauty of the store, the employees are dedicated – each customer is greeted and attended to with great care. From the moment you enter, you get the sense shopping there is going to be an "experience", and it truly is. I'm grateful to have been given the opportunity to share the store with you (merci mille fois Bonpoint), and I highly recommend a visit. I'm already anxious to go back.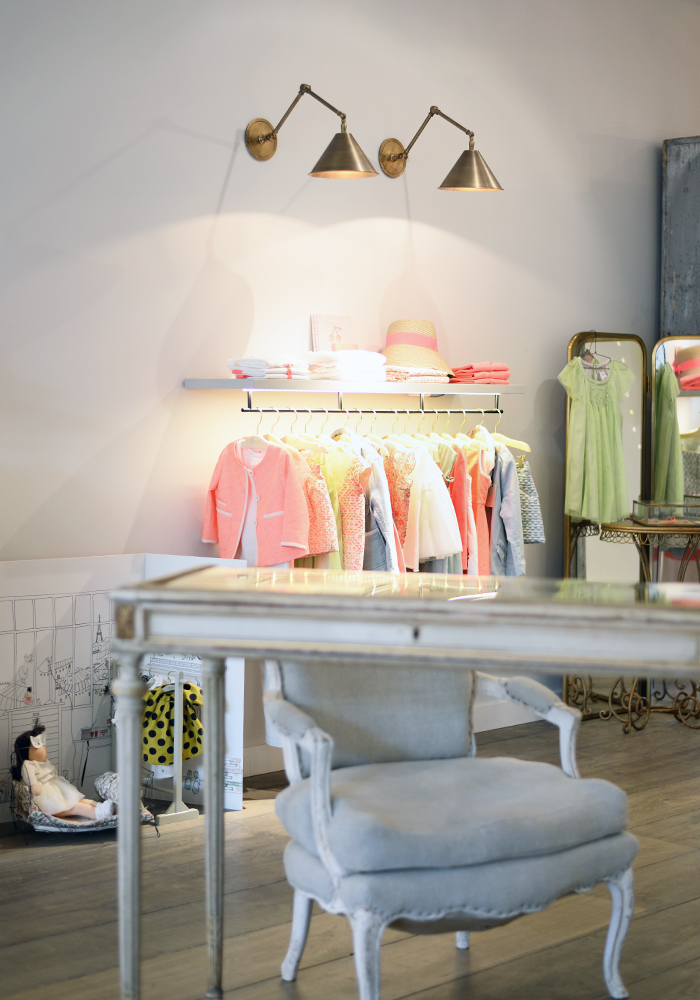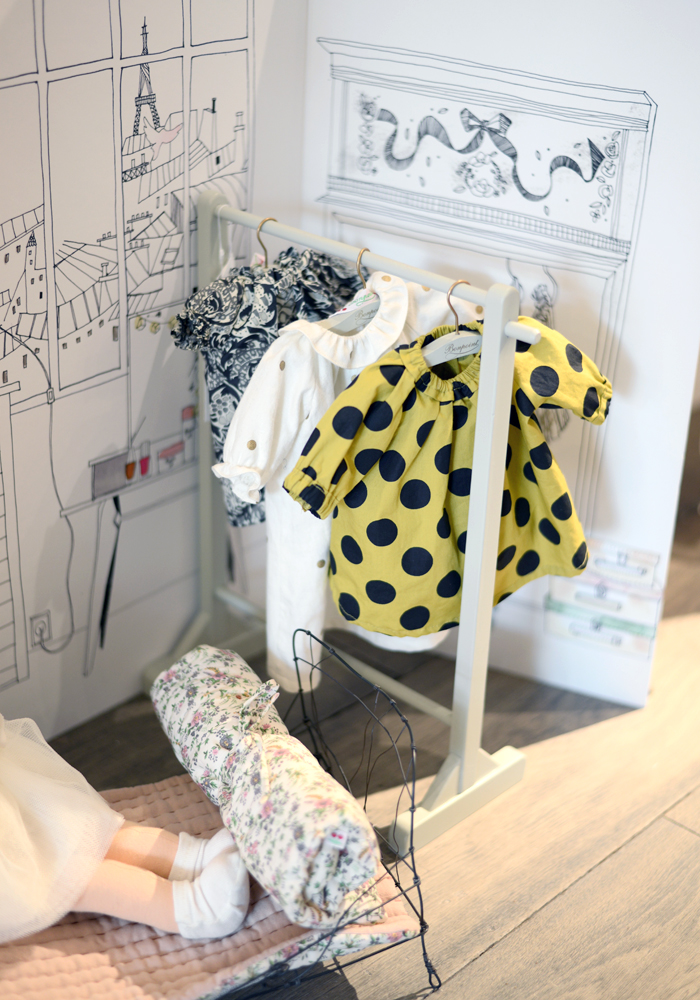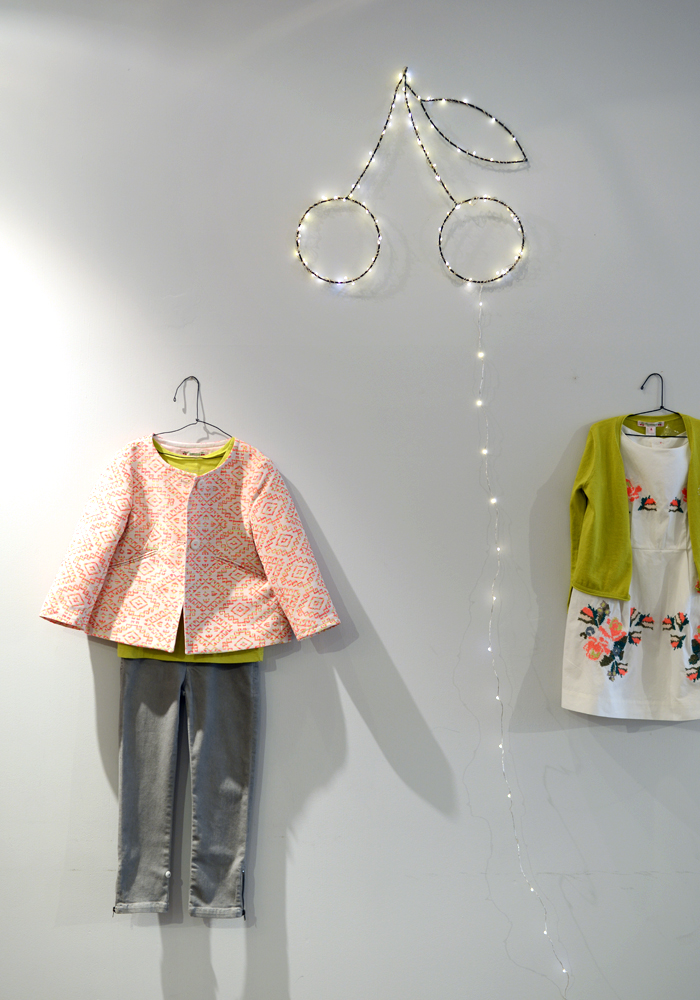 Bonpoint SOHO | 398 West Broadway New York 10012