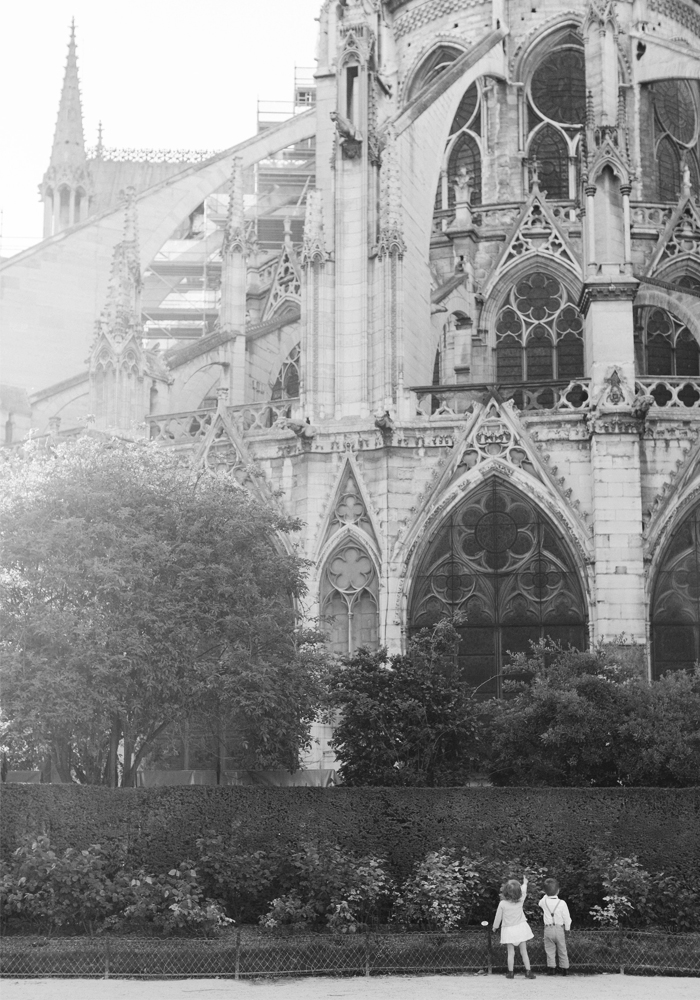 Our entire time in Paris was incredible, but this day…this afternoon in particular, was filled with some of the most perfect and memorable moments of our journey. After reading and learning about Paris since birth, Henry + Marie's knowledge of the city is impressive – in fact, they can name more monuments than my husband! To finally see Notre Dame (where the gargoyles live) up close was a big moment for them. Upon reaching the cathedral, the kids were speechless, staring up at the massive structure in awe. I feel as if you could look up "awestruck" in the dictionary and a few of these photos would be there. If you think Paris is magical, try experiencing it with children. My Francophile heart almost couldn't take it.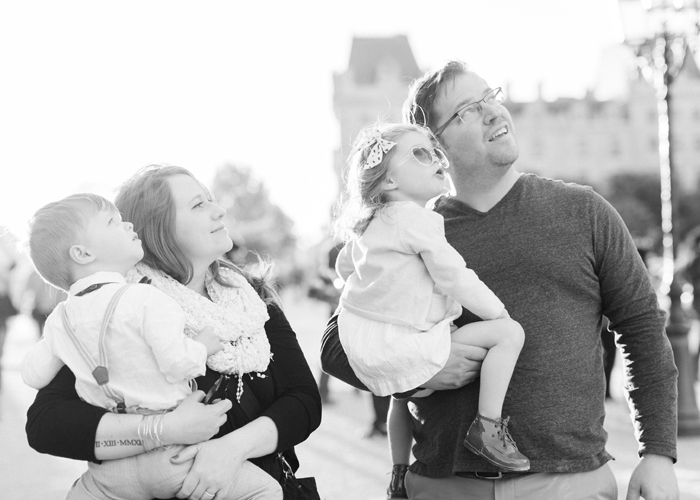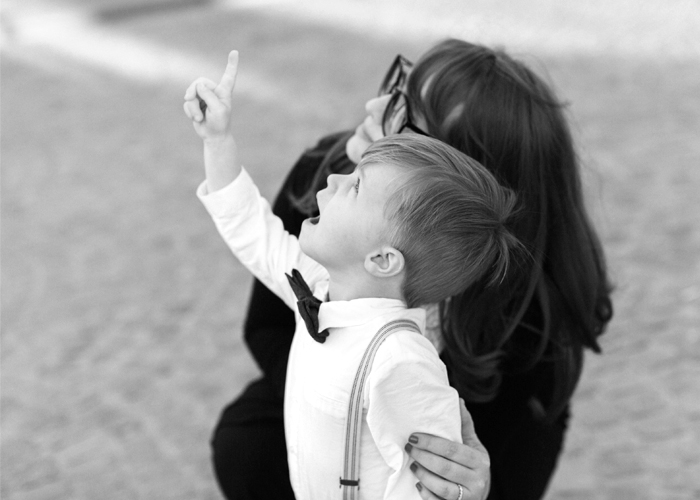 Henry pointing + exclaiming "it's SO BIG mommy…wow". Thankfully my lovely photographer friend Ashley Ludaescher was there to capture all of this. There are so many incredible images from our shoot at Notre Dame that I'm breaking it up into two parts. I'm such a sucker for timeless black and white images, so I'm sharing those first.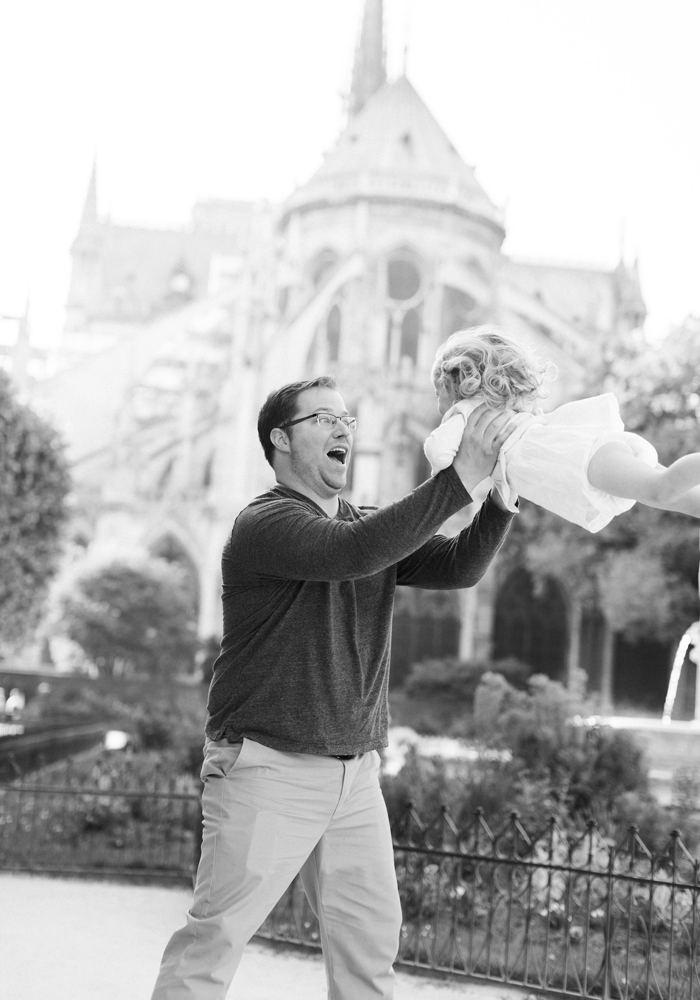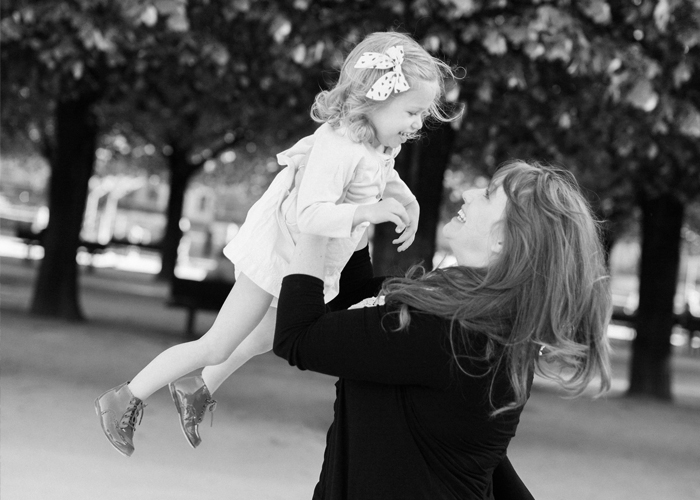 After reveling in the grandeur of it all, we strolled along the Seine to the little park behind the cathedral, Square Jean XXIII. It's the perfect spot for children, as it's (mostly) enclosed, fairly quiet, with plenty of room to run, and a stunning view of the back of the cathedral. Keep your eyes focused on the exquisite flying toddlers buttresses!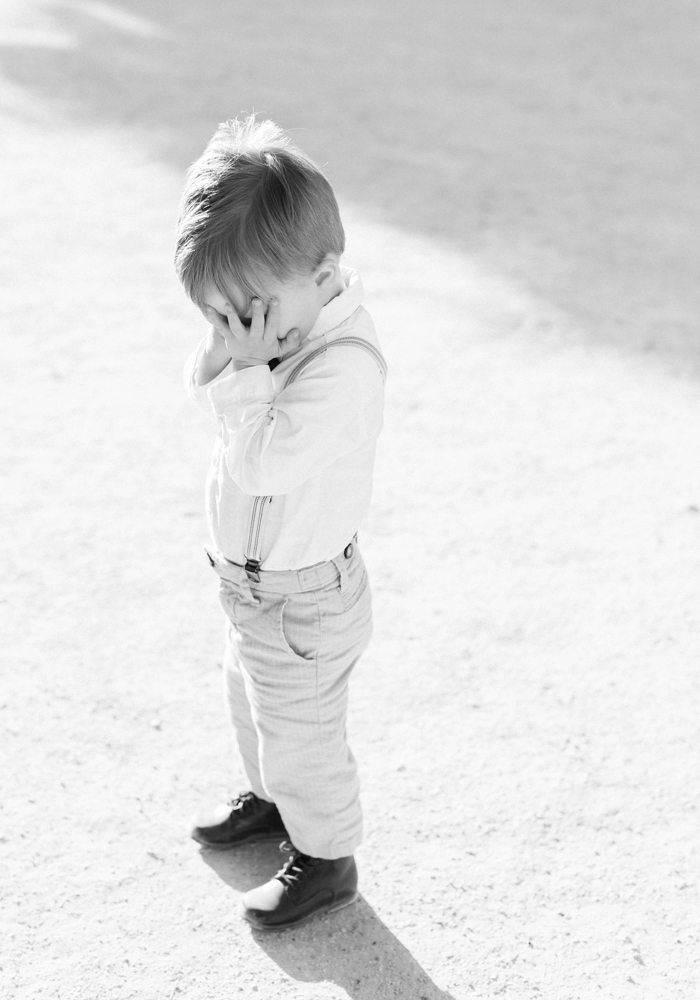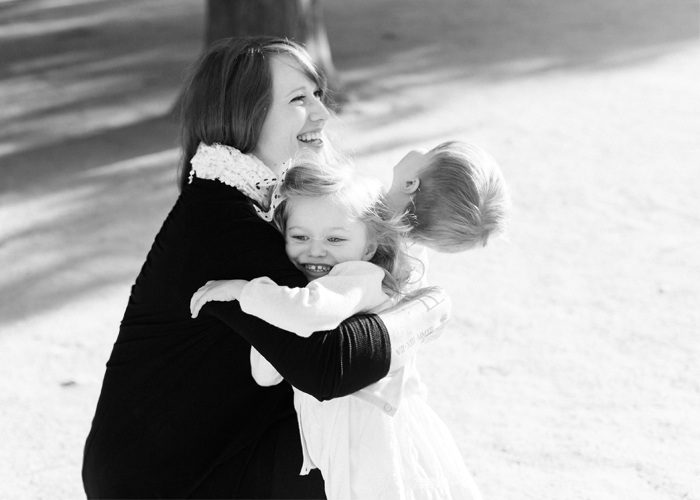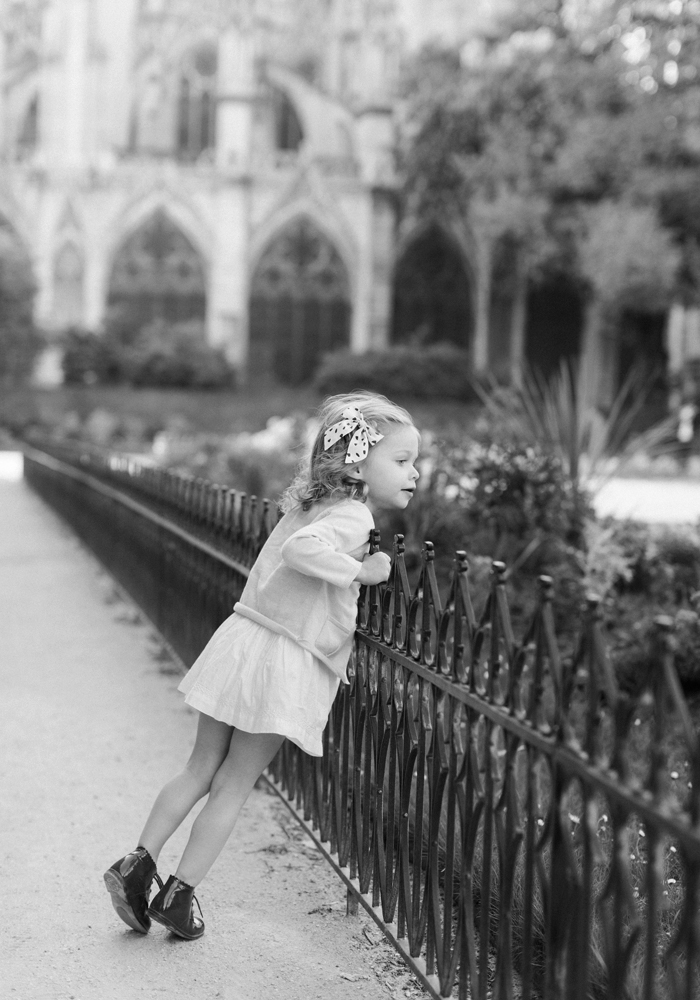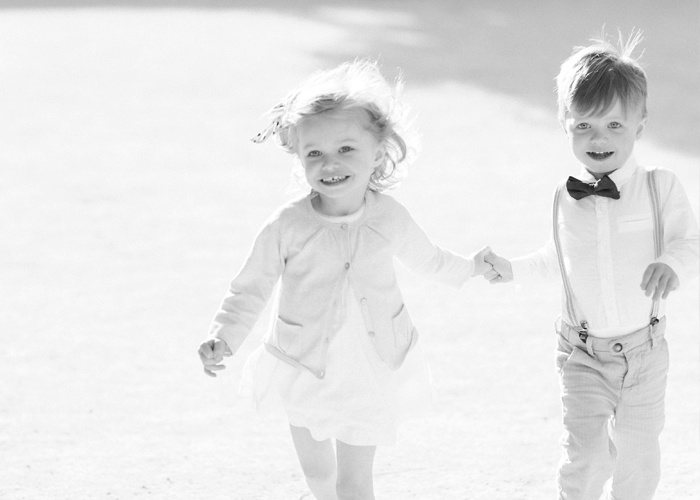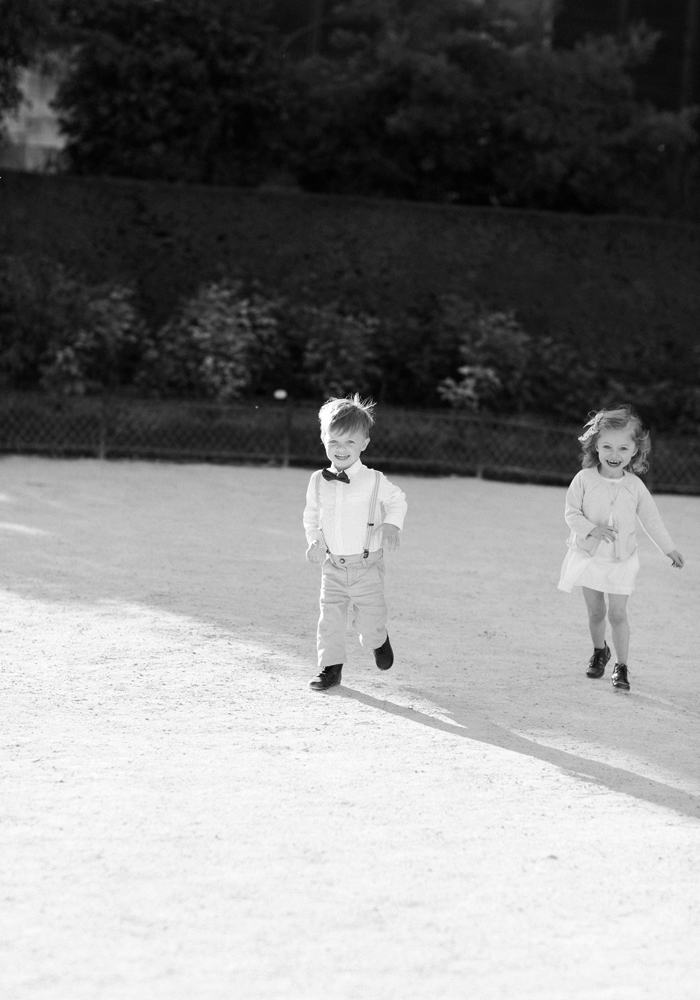 We literally all laughed, giggled and frolicked until the sun starting setting. Our day was perfection, in every way. I love this last image, as the look on my face pretty much sums up how I feel about Paris, and introducing my children to it. I honestly have no words for it – just…this look. I couldn't possibly be more grateful. Part deux soon to follow…