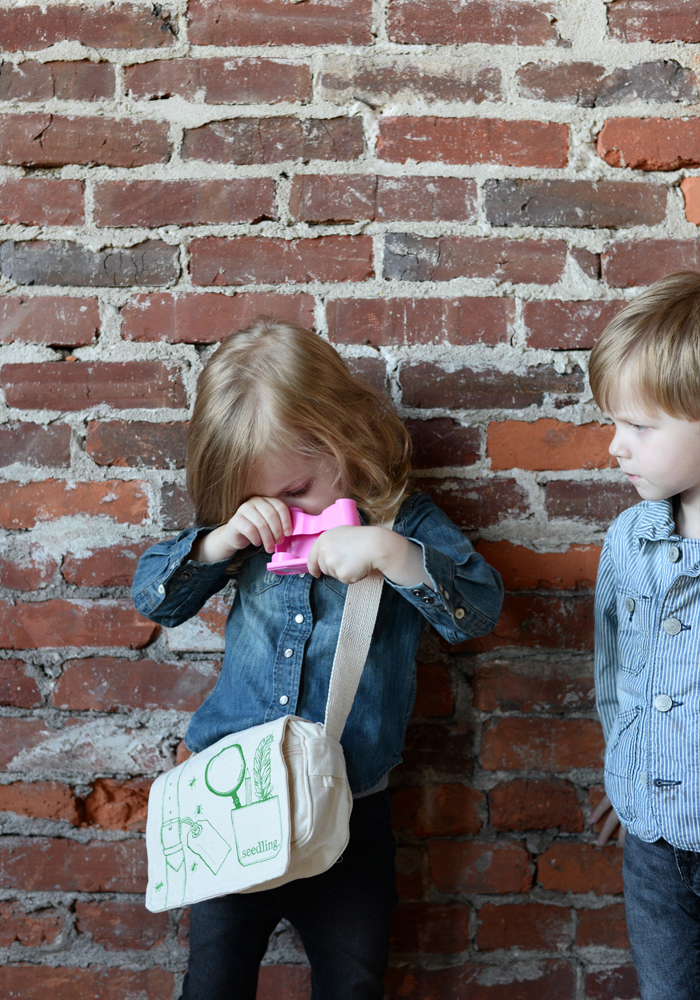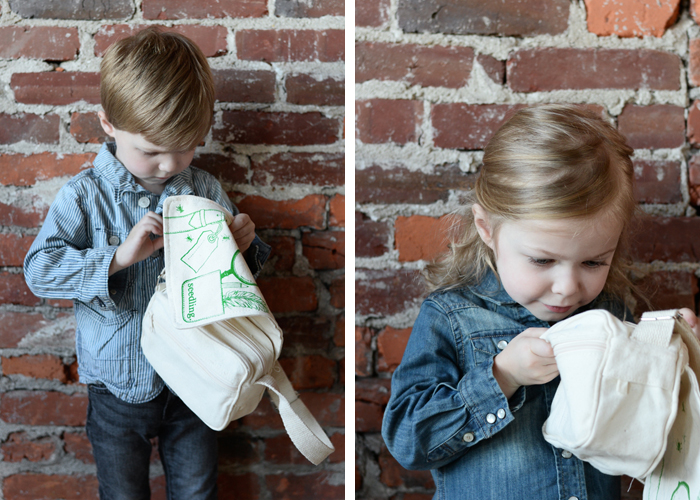 I have a confession – I don't craft with Henry and Marie as much as I'd like to. I'll pull the twin toddler mom, small business owner, work from home card on this one. We all have our reasons, and we shouldn't feel guilty about it. Ah, but we still do…we always do, don't we. Which is one of the reasons why I was so thrilled to discover Seedling. Founded in 2007, they've grown to be a respected brand of stylish, quality children's products that promote creativity and imaginative play. As a mother of two toddlers, I see firsthand how beneficial that is, and have a huge appreciation for it. So when they invited us to try a few of their curated activity kits, I jumped at the opportunity. The first thing we did was set out on an urban adventure in our town…how cute are these mini adventure satchels?! My adorable little explorers…le sigh.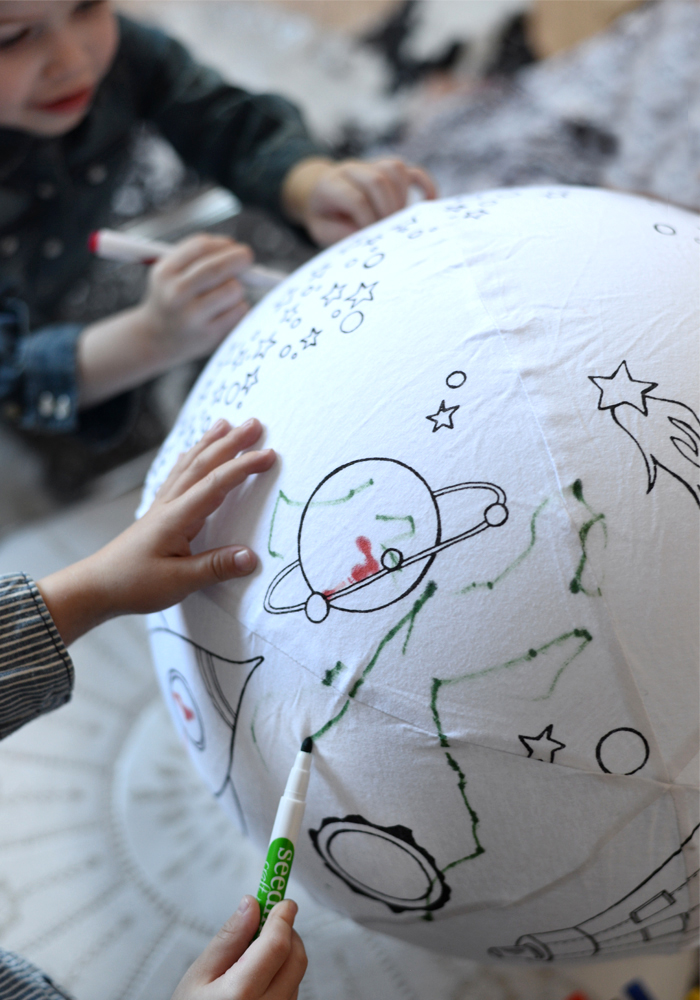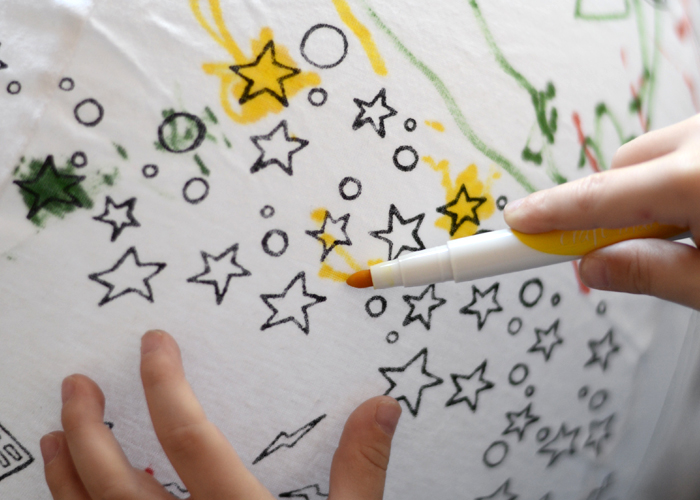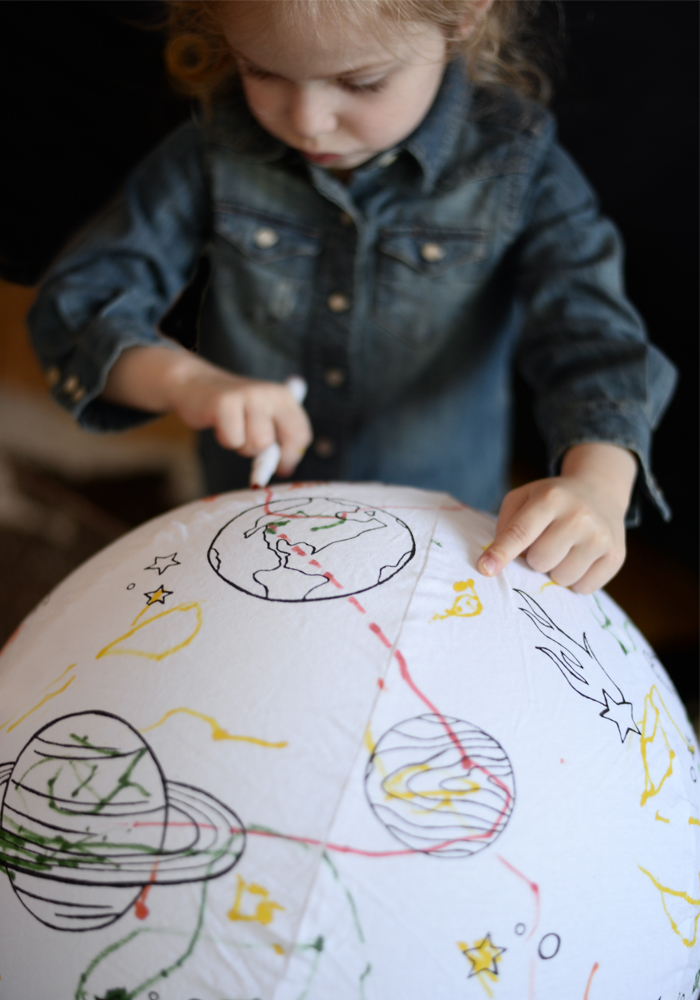 After our outdoor adventure, we took a break inside and got down to some serious crafting business. The colour the galaxy kit is perfect for their age and kept them engaged for a solid 45 minutes (which is a lot for a toddler!), even more if you count how many times they've asked to color and play with it since then. I took the opportunity to make it a teaching moment and we talked about our galaxy, stars + planets, and the earth. What started out as a crafting morning turned into a crafternoon as well – they wanted more! So I opened the wooden people family kit and let them go to town. I assisted them with cutting, but they handled the glue really well and loved making wooden representations of our family.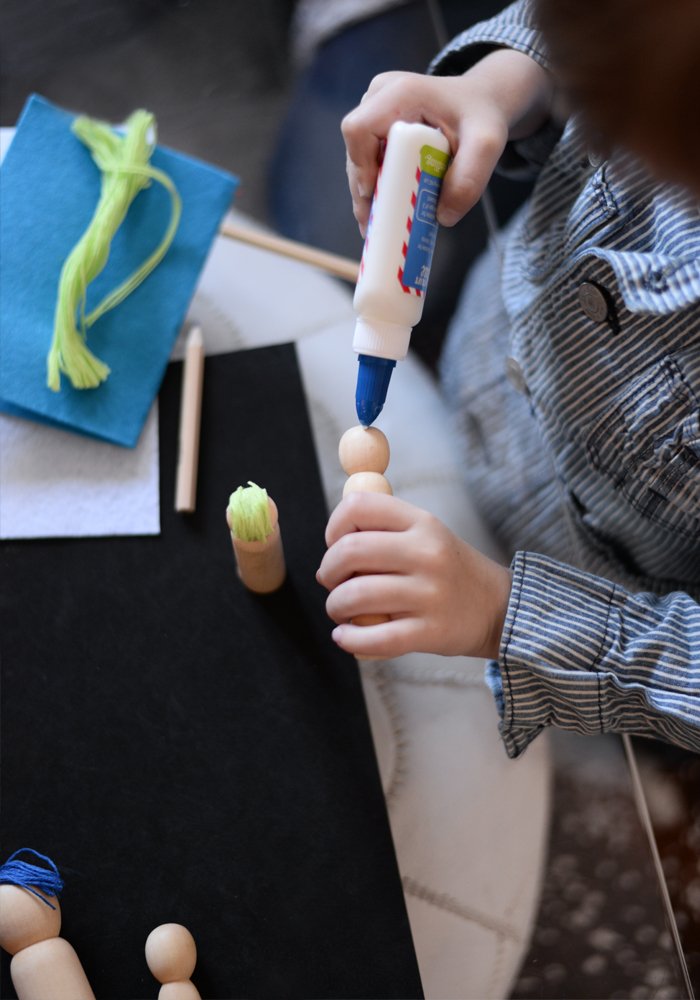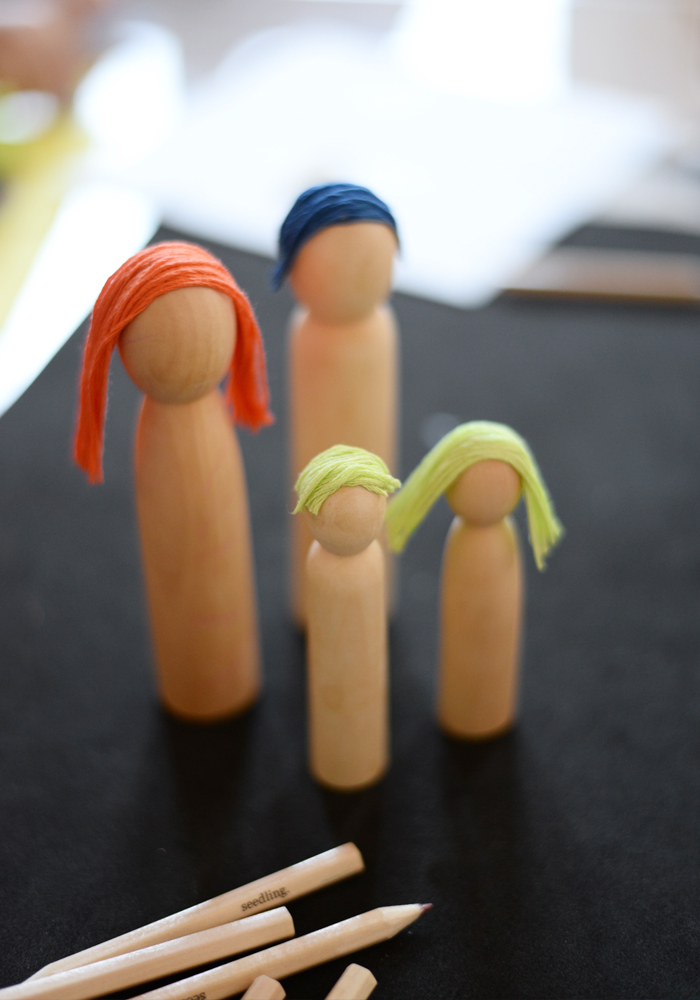 Our cute little "naked" wooden family! Don't worry, we made clothing for them, although admittedly the minimalist in me wanted to leave them bare. Minimalism and toddler crafts usually don't go hand in hand, so I suppressed my urge. We had a lot of fun, and I'm anxious to try more of Seedling's products, and also give them as gifts to other littles. I love that you can shop by age group on their site – it makes things so much easier. If you haven't shopped with Seedling before, I invite you to go check out their offerings. Allow me to entice you with…a discount! Let the creative play + crafting begin!
get 25% off your order with code jadoreseedling, good through October 5th. one per customer. 
this post is sponsored by seedling…thank you for supporting the brands that support fleurishing!