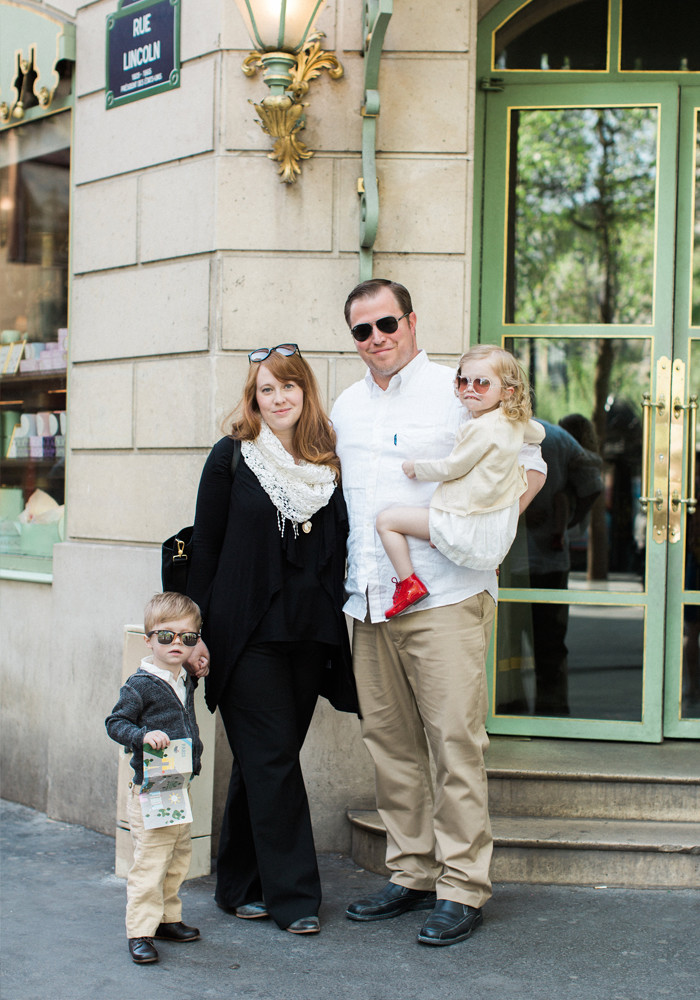 Would you believe I still have content to share from our Paris trip?! I have a big finale planned, once I reach the end of it all…and I'll be reaching that point soon (very soon). We made reservations for brunch at Ladurée, at the Champs-Elysee location (we had plans for the Arc after), and asked photographer Ashley Ludaescher to join us. I was curious if it would be suitable for toddlers  – I had seen a few there before, but never my own! Knowing how well-behaved Henry + Marie are gave us confidence, but hey – they're still toddlers. We went in with the mindset that it wouldn't be a leisurely experience, but that it was possible. Plus, I introduced them to the joy of macarons early. Start 'em young, am I right?!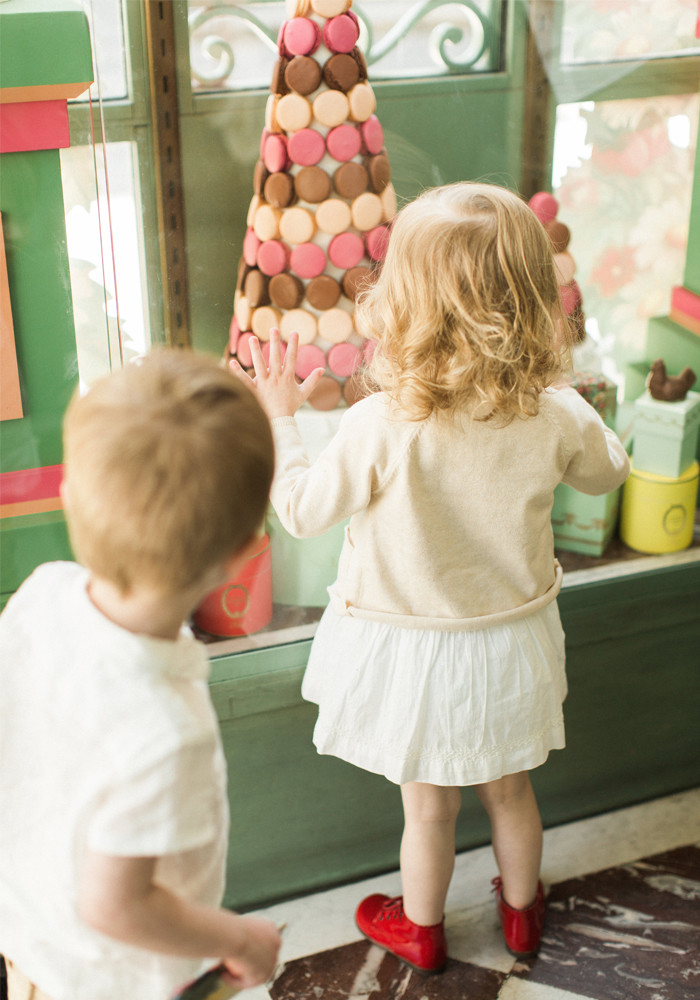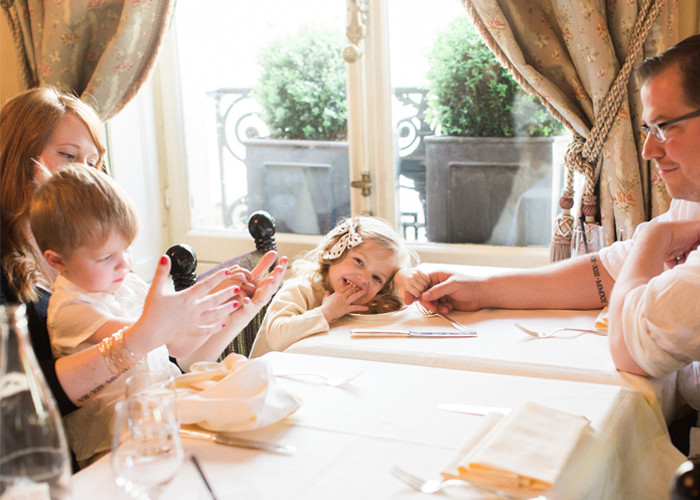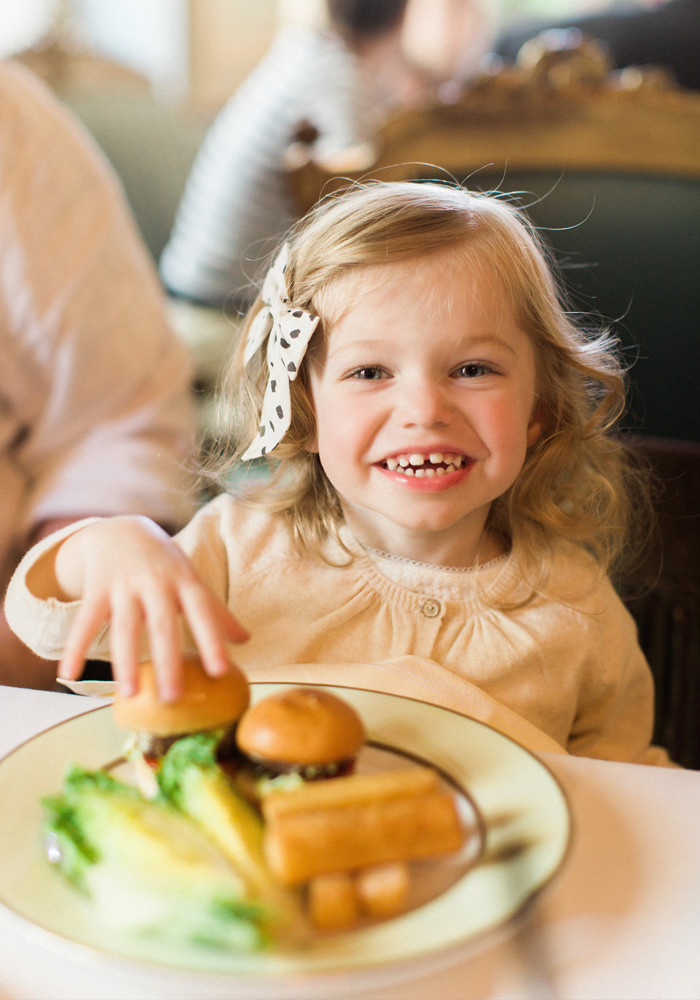 There are quite a few things on the menu suitable for children…we went with the mini burgers + frites, along with freshly squeezed orange juice. Of course they knew it was only a stepping stone to the main event, MACARONS. Marie took it upon herself to entertain the table while we waited for dessert. Henry is particularly obsessed with the green (pistache) macarons – it happens to be his favorite color and one of his most loved flavors. He loves feeding people (just like his Daddy), and always shares – he's the sweetest. The staff was quite attentive, and kept things moving for us, which we greatly appreciated. As any parent with toddlers knows, the window for excellent behavior is modest.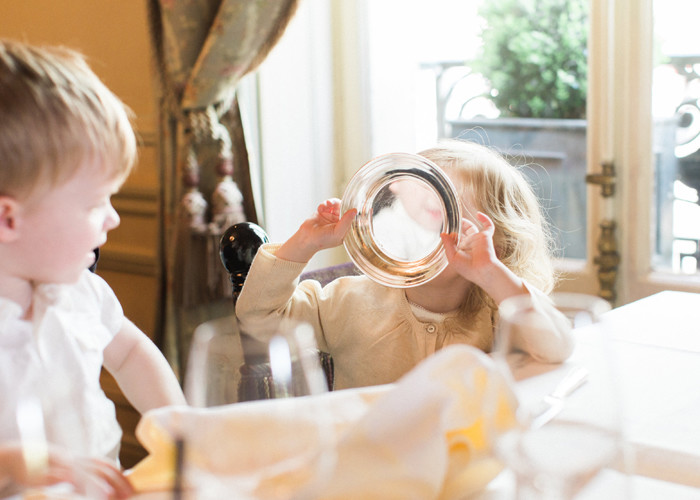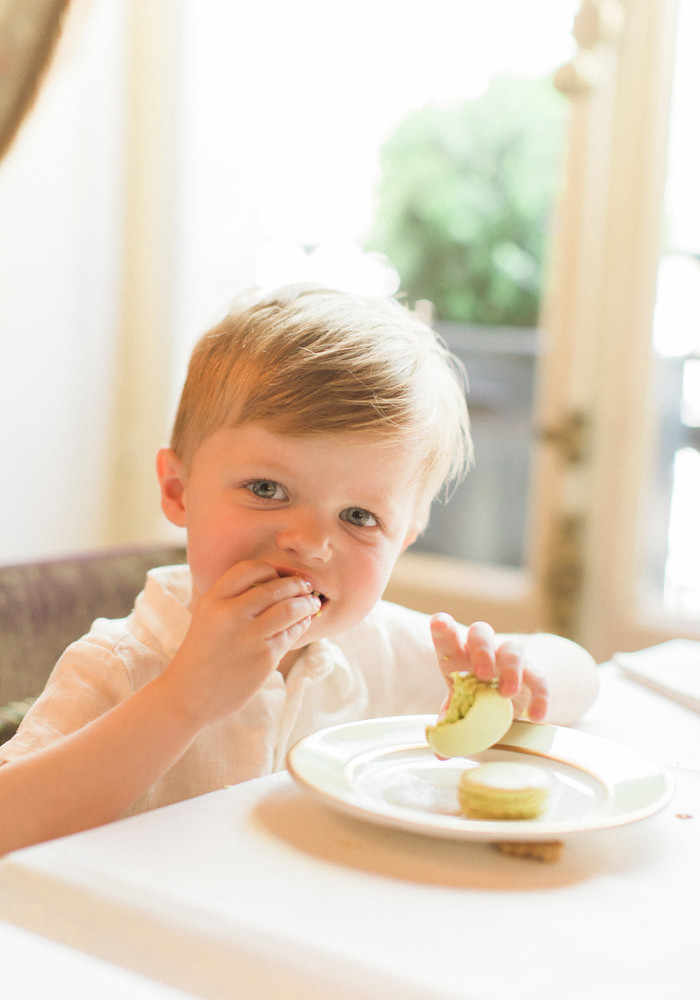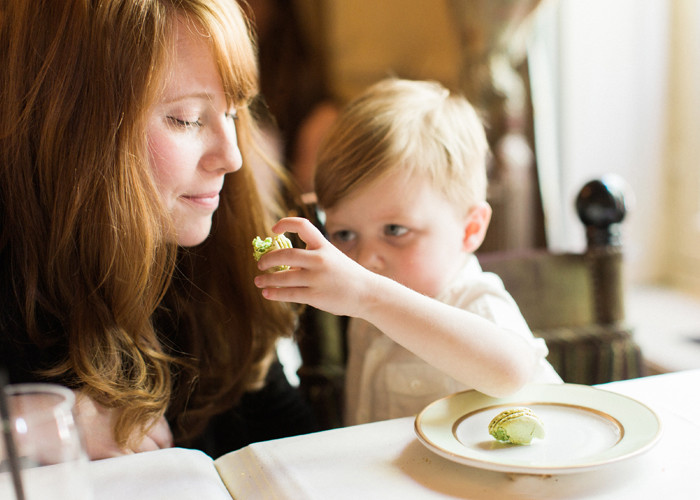 If you find yourself in Paris with kids, don't shy away from the experience!
Ladurée | 75 avenue des Champs Elysées 75008 Paris