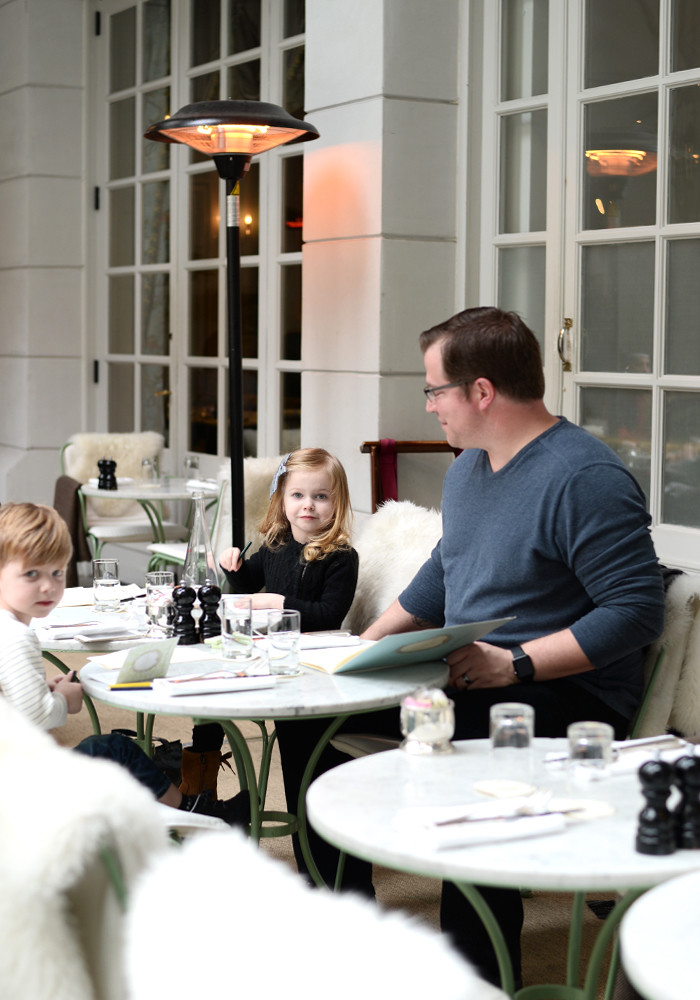 As I've said many times, I never miss an opportunity to go to Ladurée when in NYC. I most often find myself at the Soho location since it's one of my favorite neighborhoods, and they have such ample, beautiful dining spaces. I couldn't wait to give the kids another experience – having been fortunate enough to experience the flagship in Paris, they knew they were in for a treat. As soon as Henry + Marie heard the words Ladurée + macarons, they were giddy with anticipation (as was I, bien sur). I was equally thrilled to dine in the (recently) winterized outdoor garden, flooded with natural light….the kind that photographers dream of and seek out, especially in this often dreary season. I got a bit snap happy, it was so dreamy!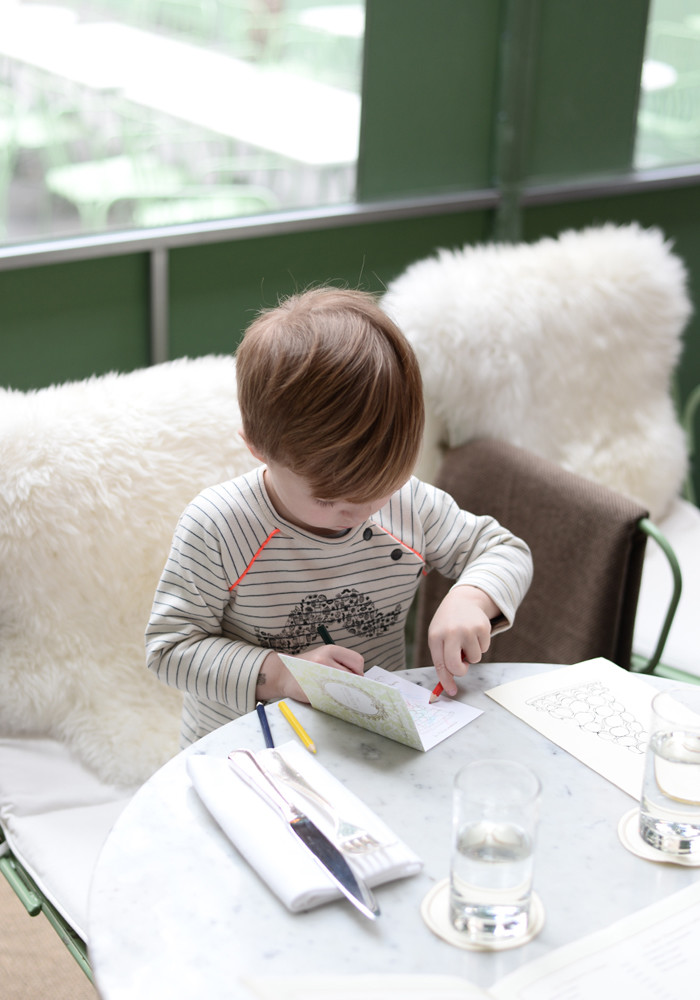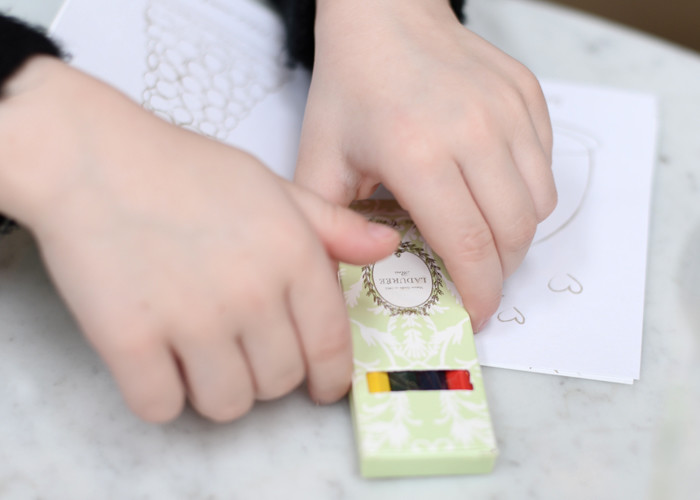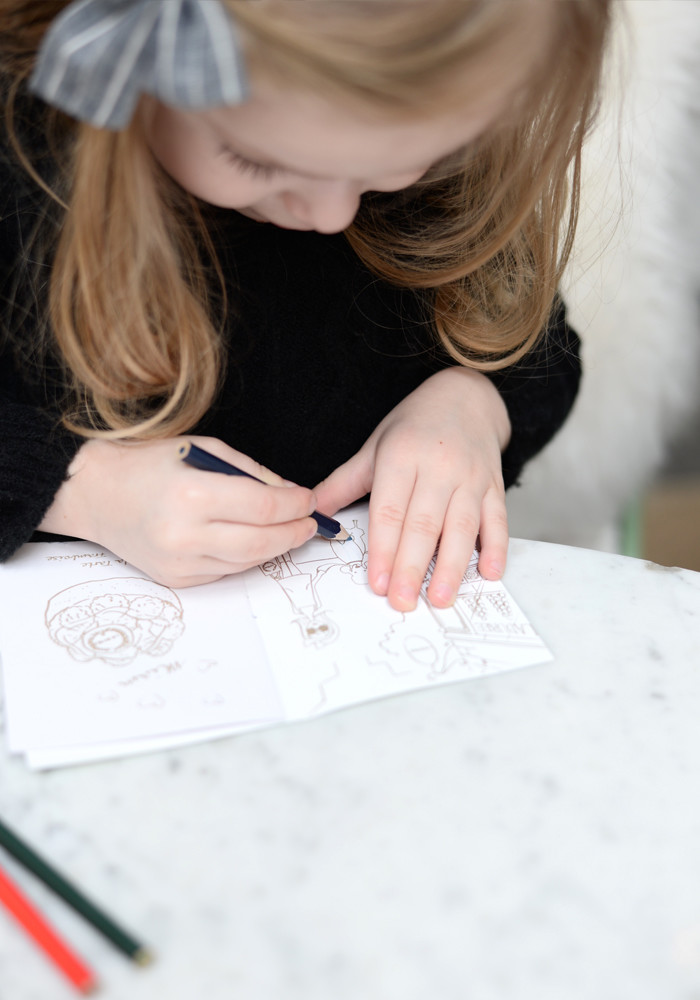 I'm such a sucker for anything with a Ladurée logo on it, and we were all pretty excited about these exclusive little coloring books + crayons. It really helped keep the kids entertained while waiting for our tea + treats, which in turn makes for a more enjoyable time for mommy + daddy! We ordered tea for us (marie antoinette pour moi, melange for my mr. fleurishing), hot chocolate for the kids, and of course, macarons. We were pleasantly surprised when we also received their latest pastry creation, the honey tart. It's a limited edition treat that certainly gets you in the mood for spring.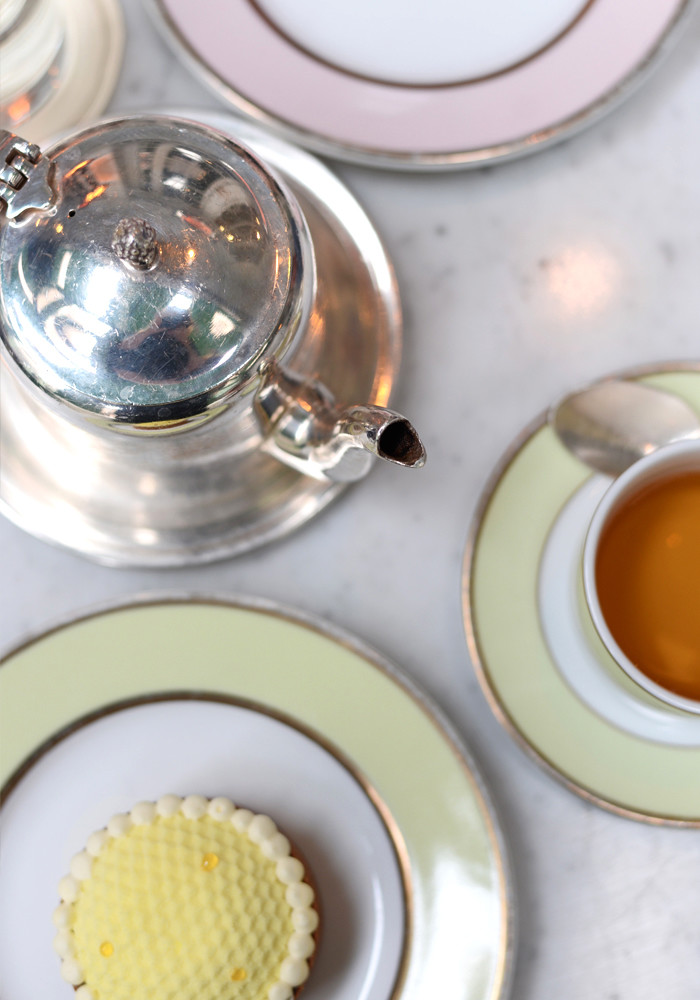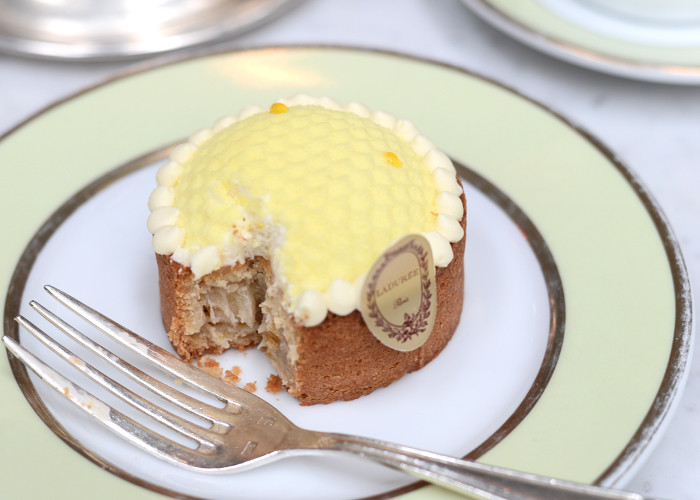 I must admit that even though Marie was born an old soul, she still shocks us at times with her maturity and grace. She was very excited to use a big girl teacup, and while we were a bit apprehensive about it (hello potential hot chocolate disaster), she handled it like a pro. Henry was more interested in the macarons of course, especially his precious green pistachio ones (as evidenced below and in this video). Many thanks to Ladurée for having us, we had such a lovely time!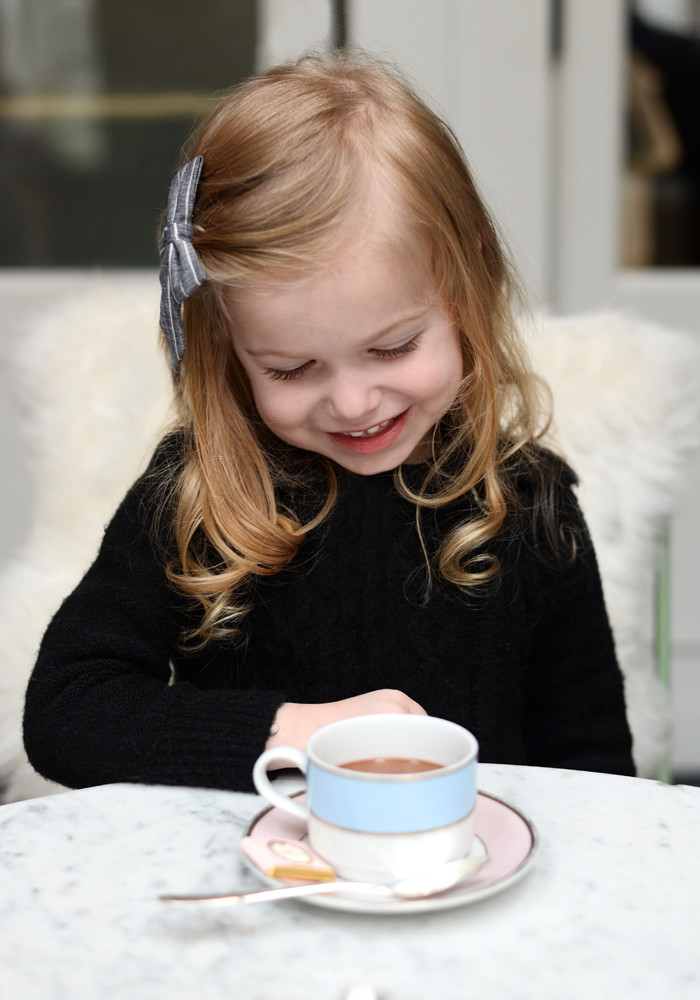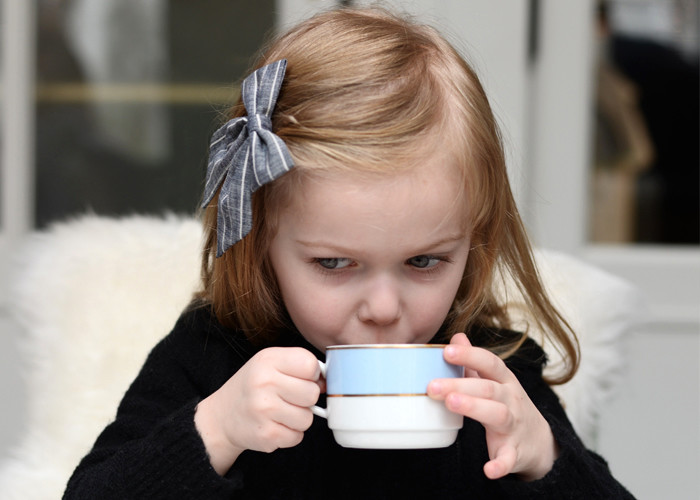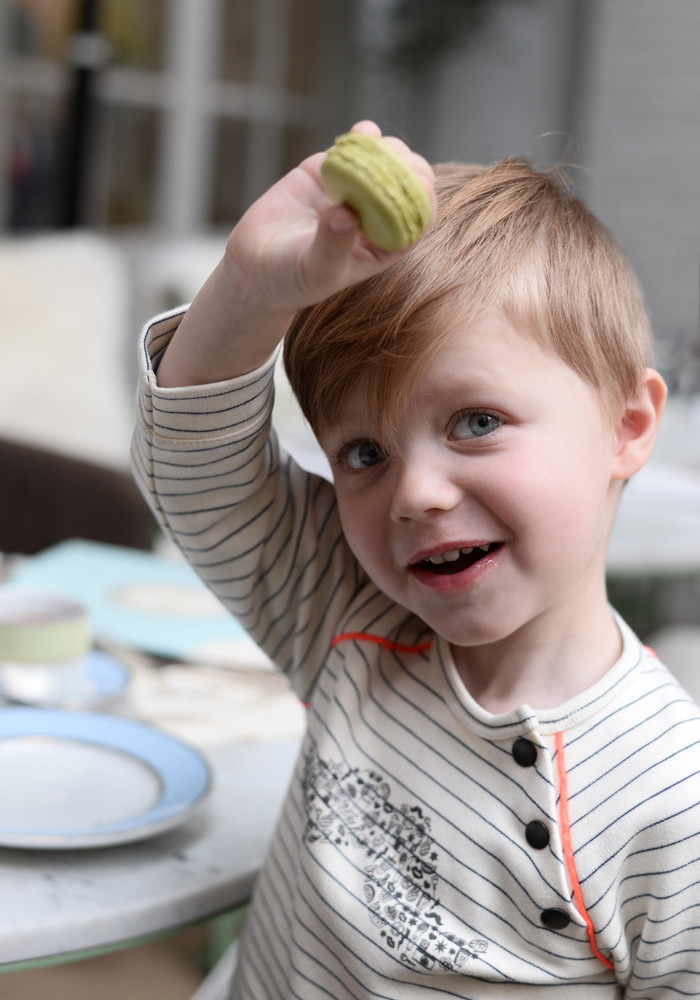 this post is sponsored by ladurée…as always, all words + opinions are my own.