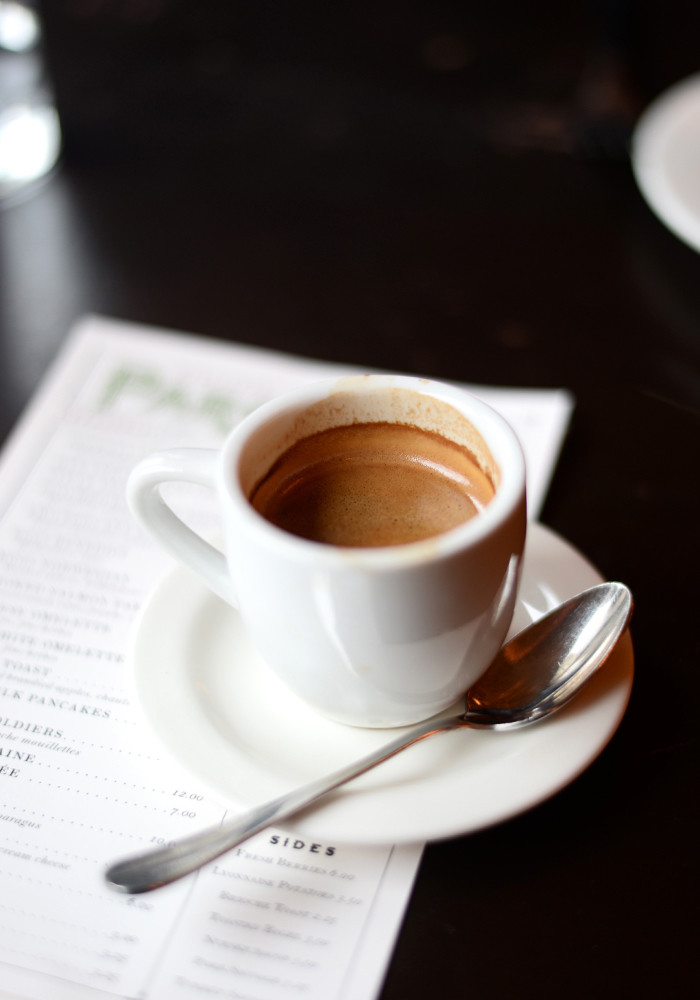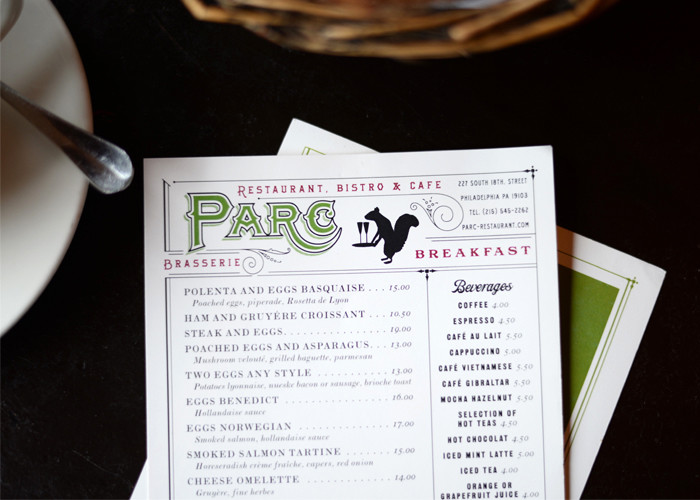 I always seek out bits and pieces of Paris, no matter where I am. Locally in Philadelphia, I get my Francophile fix at Parc. Overlooking the iconic Rittenhouse Square, you're quickly transported the moment you step foot inside the door. Whether you're seated inside on a cozy red leather banquette or among their numerous quaint bistro tables, you're in for a treat. Offering an authentic French bistro experience, the atmosphere is just as French as the food. As you can imagine, when they reached out and invited me for breakfast, my answer was a swift and resounding "yes please". In fact, Mr. Fleurishing and I decided to make it a belated Valentine's day date in the city…click through to see our delicious déjeuner!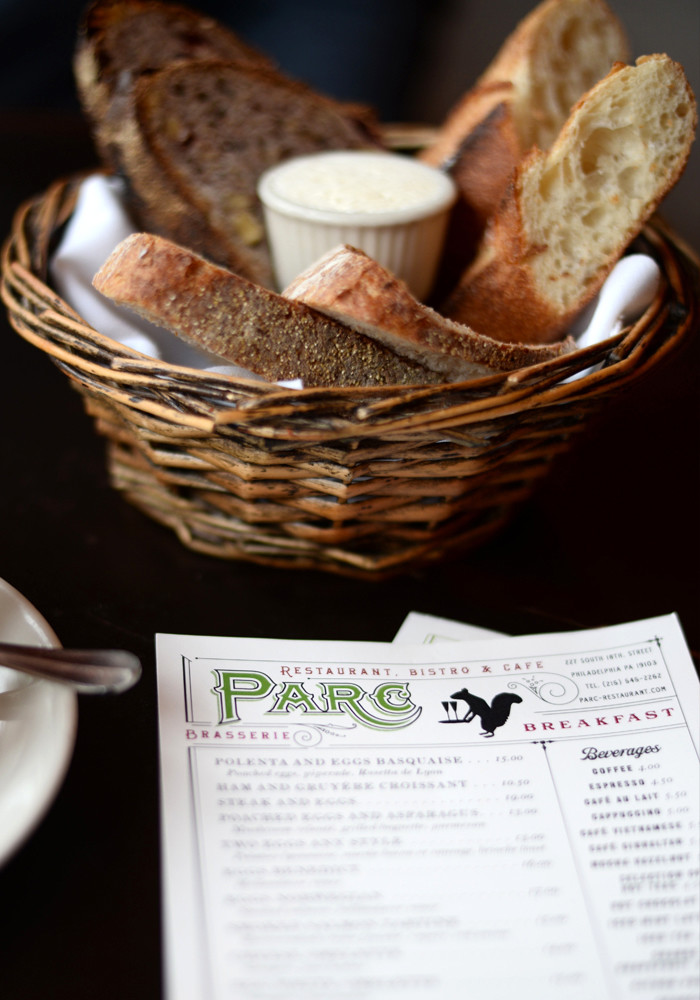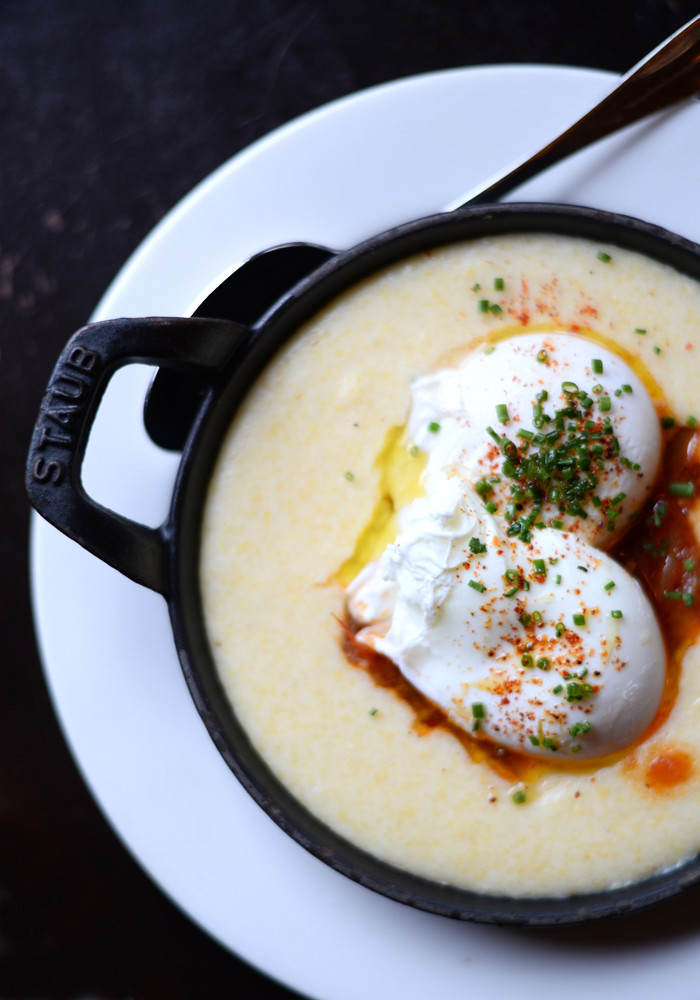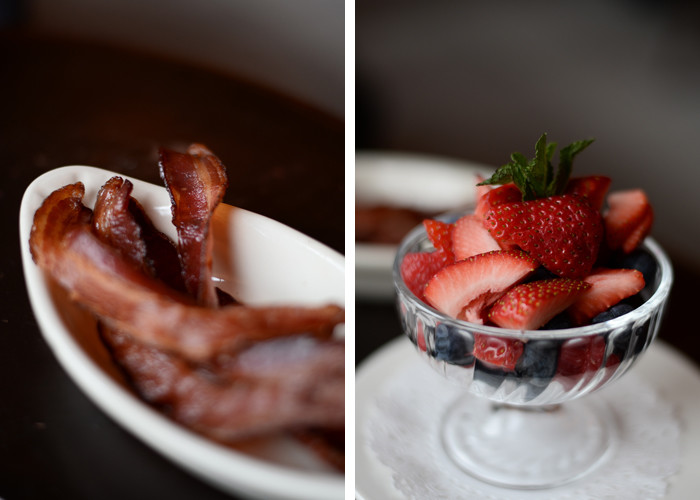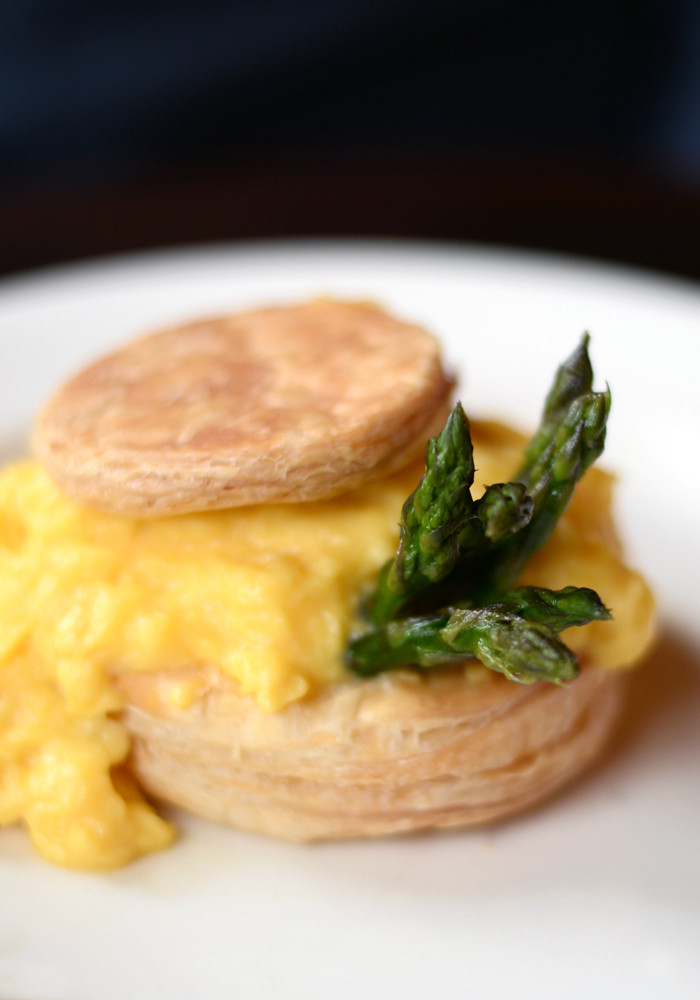 With an impressive breakfast menu, it was difficult to make decisions, but I chose the polenta and eggs basquaise. The presentation won me over first, arriving in a cast iron skillet and looking so photogenic – it was both delicate and delicious. My husband ordered the classic vol au vent, which was equally yummy. Our sides of fresh fruit and nueske smoked bacon were the perfect additions. Of course, we saved room for dessert, I mean…look at these beauties!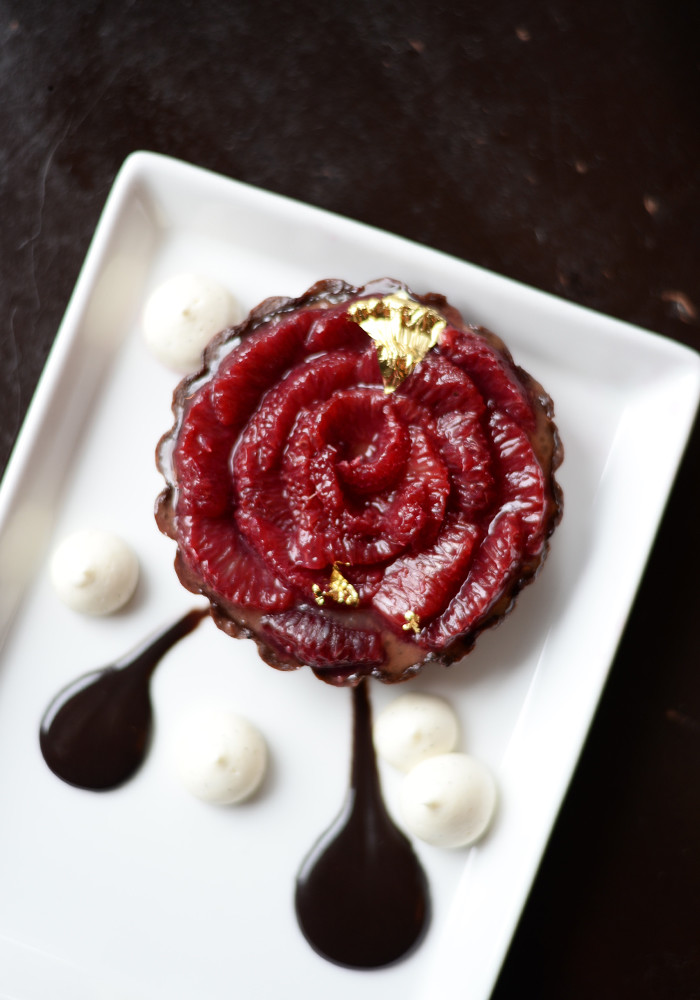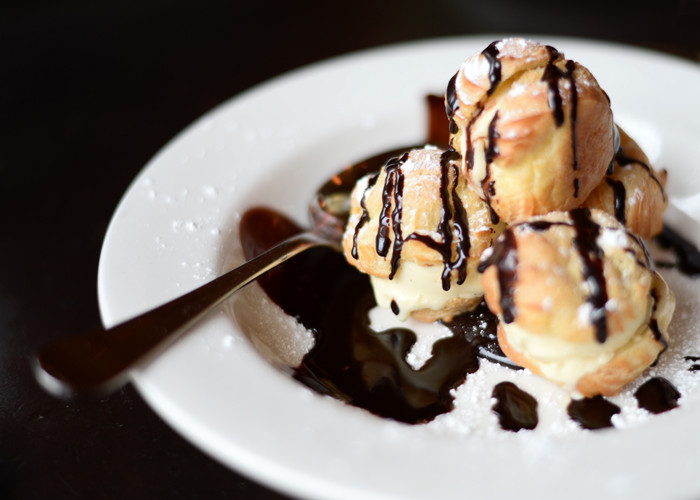 That first gorgeous creation, la tarte, is a masterpiece of chocolate ganache, blood oranges and vanilla crème fraiche. I chose their classic profiteroles, which are a favorite of mine. Something about the pâte à choux, vanilla ice cream, and bittersweet chocolate wins me over every time. At the suggestion of our lovely server, we ended up imbibing some cocktails with our breakfast…because, why not?! I enjoyed a mimosa lorraine, a twist on the classic with the addition of cherry and peach liquors. We also sampled this beauty, called the marigold. We left with big smiles thanks to a fabulous experience (and maybe a little bit due to the alcohol, ha). Mille mercis to Parc Restaurant for such a treat…à la prochaine!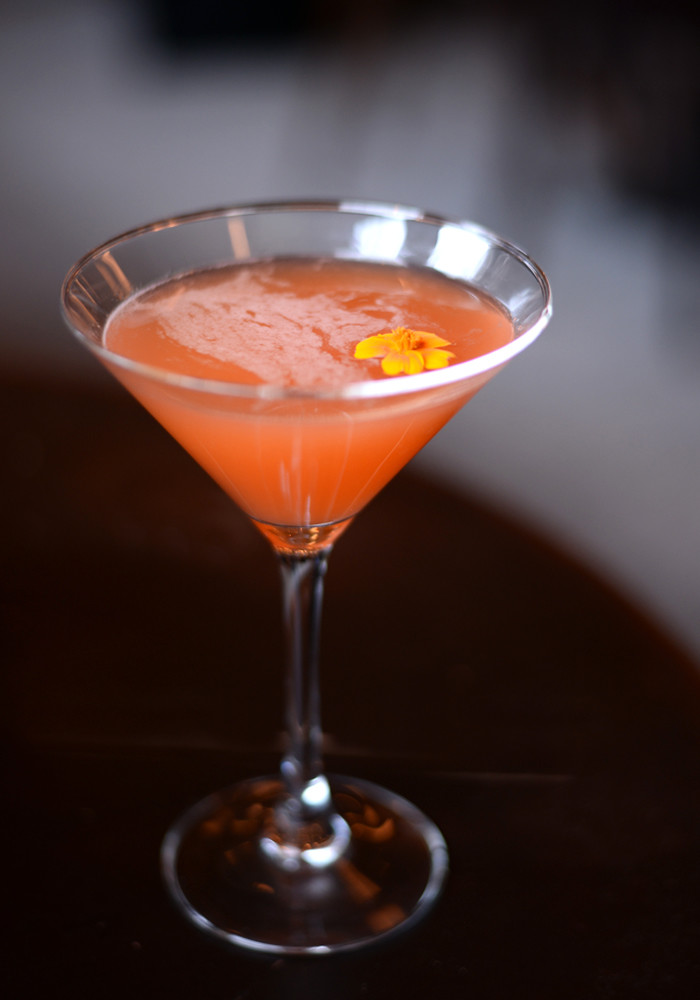 this post is sponsored by parc…as always, all words + opinions are my own.