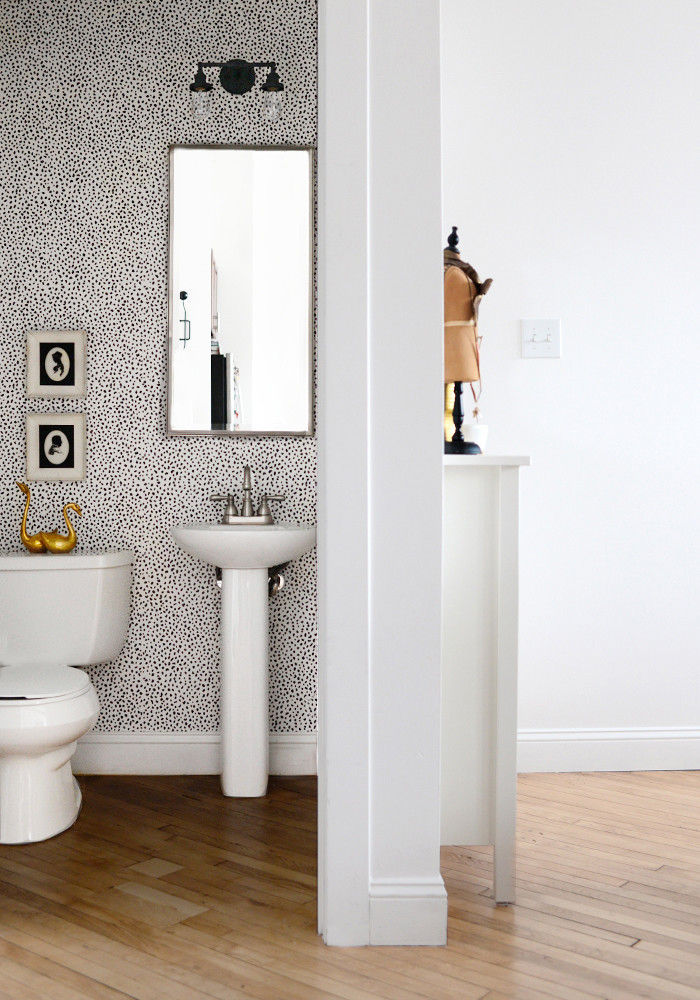 Our powder room makeover is finally complete, thanks to a second collaboration with Chasing Paper! You may have seen the sneak peek a few weeks ago, and now I can finally share it. Ever since discovering their removable wallpaper and going "wild" in Henry and Marie's room, I've been obsessed with finding another place for it. Our (tiny) powder room proved to be the perfect space for their speckle print paper, which is both classic and modern thanks to the carefree (freehand) dot pattern. It elevated this bathroom to another level – it's so much more interesting and fun (the dog tail hook helps too).
In addition to the paper, we updated the mirror and light (you're not missing anything by not seeing the before photos – although I did share the process along the way on snapchat: hutchsusan). It's very tricky to photograph such a tiny space (and I'm not a contortionist, lol) but I did my best! The details are always my favorite stage of the decorating process, and I found a happy home for the Napoleon + Josephine silhouettes recently gifted to me (merci Amy), along with the vintage brass swans I acquired in LA. There's not really room for much more in there…less is more in this case!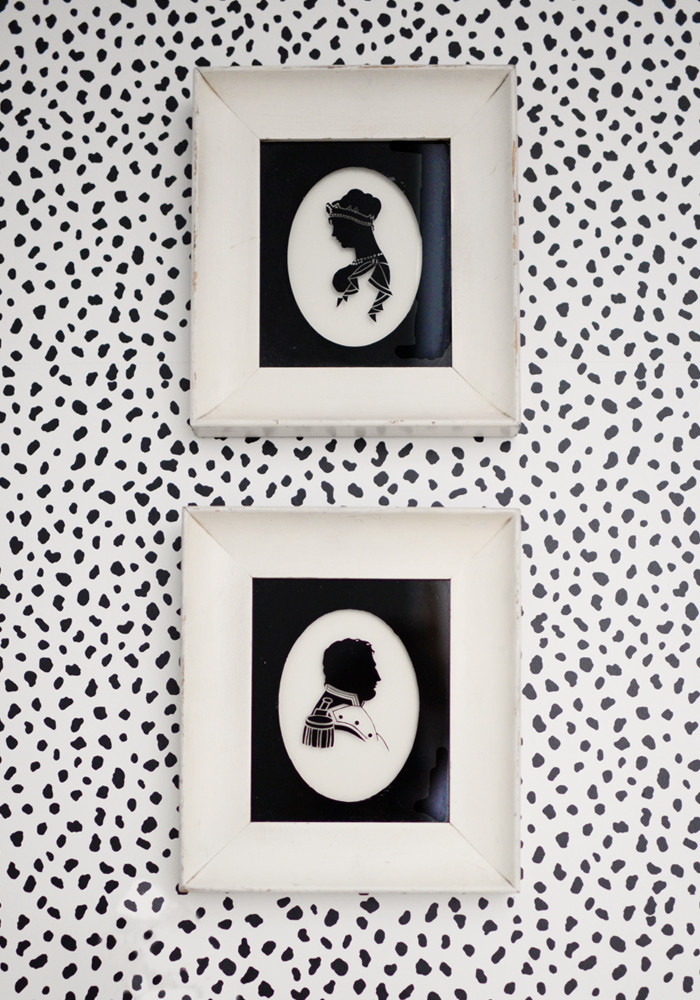 As you can see, it's a tiny space just inside the front door of our loft. It makes me so happy to see those speckled dots peeking through from the bathroom doorway – it's the perfect accent. Small spaces are the perfect place to make a bold statement, and I especially love using wallpaper in powder rooms (no shower/tub means hardly any humidity, which is not a friend of wallpaper). Pro tip: prints also make perfect camouflage for quirky spaces. Just because you're renting doesn't mean you have to give up on wallpaper – check out all the amazing (removable) options on the Chasing Paper site!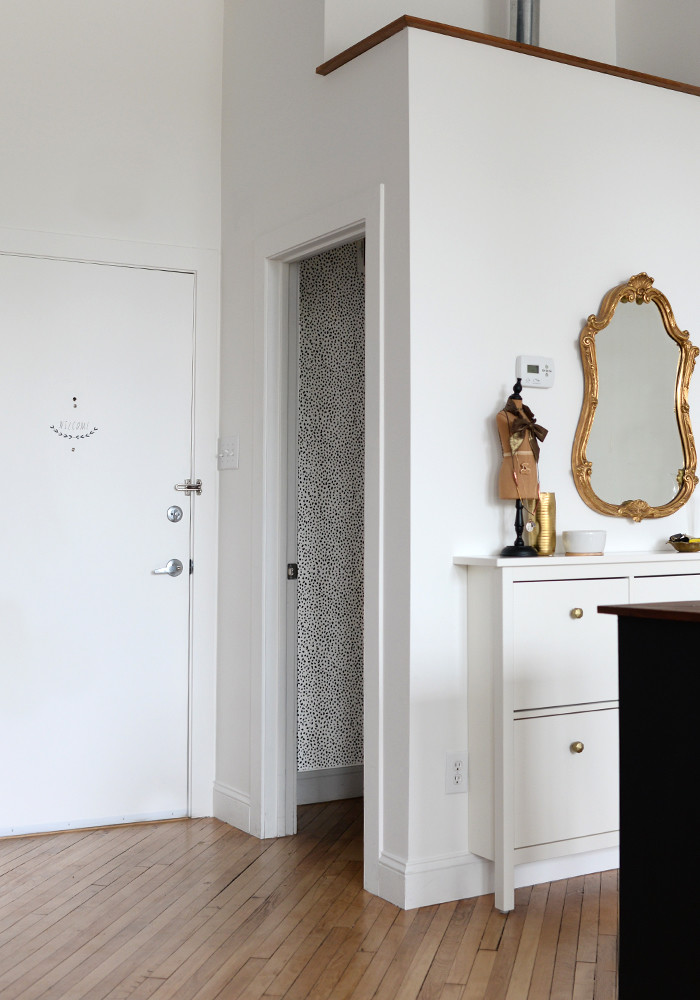 resources: wallpaper | mirror | light | dog hook | shoe cabinet | all other items vintage
wallpaper c/o chasing paper, all words and opinions are my own.