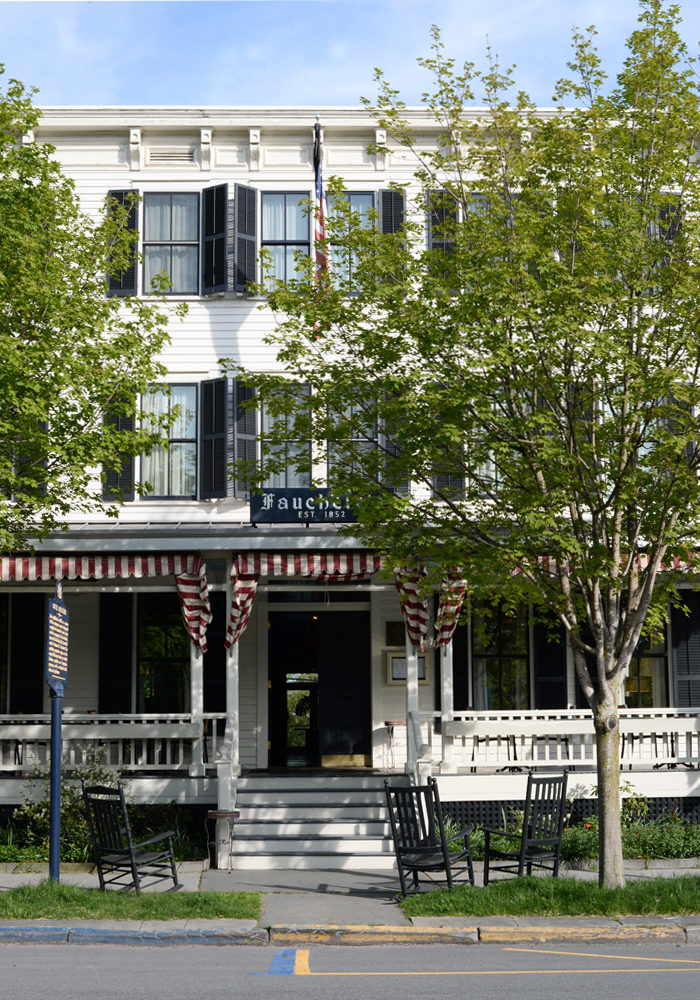 I'm forever seeking a Francophile fix wherever I am, and was thrilled to recently discover the lovely Hotel Fauchère, only two hours away from us in Pennsylvania. Situated in the historic and quaint town of Milford, the hotel is a sophisticated retreat for those seeking both relaxation and culinary delights. The bar was set high in 1852 by founder Louis Fauchère, master chef at famed Delmonico's in New York, and his legacy lives on. The hotel is a proud member of Relais & Châteaux, a global fellowship of individually owned and operated luxury hotels and restaurants. In doing my research, I discovered that they evaluate members by the "five C's": character, courtesy, calm, charm, and cuisine. After visiting the Fauchère, I really think they should add a sixth C: curb appeal. Allow me to give you a little tour of this beautiful place!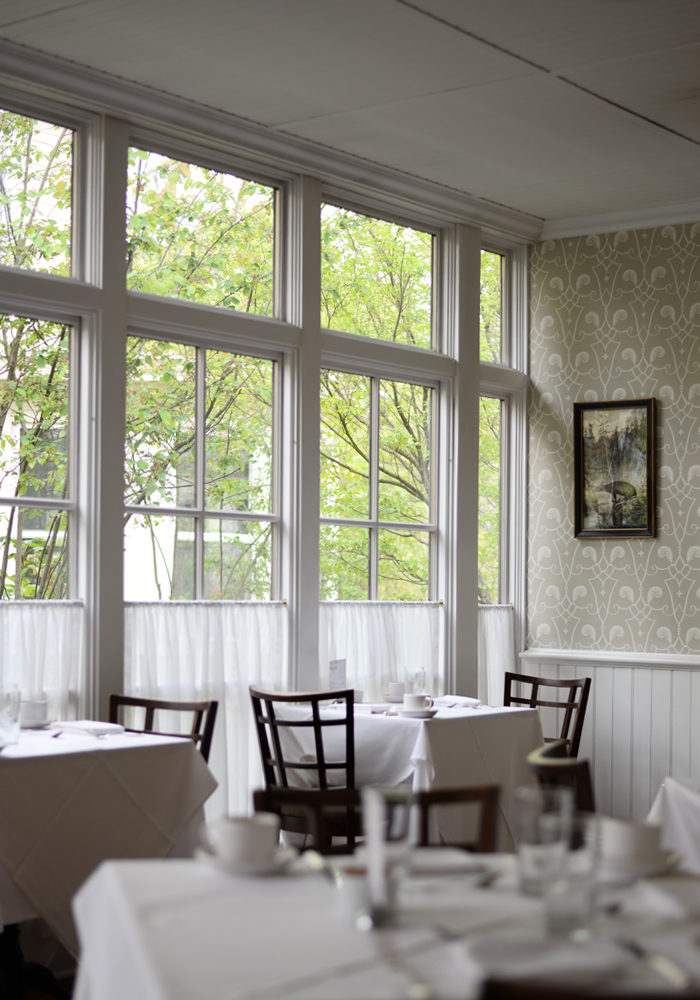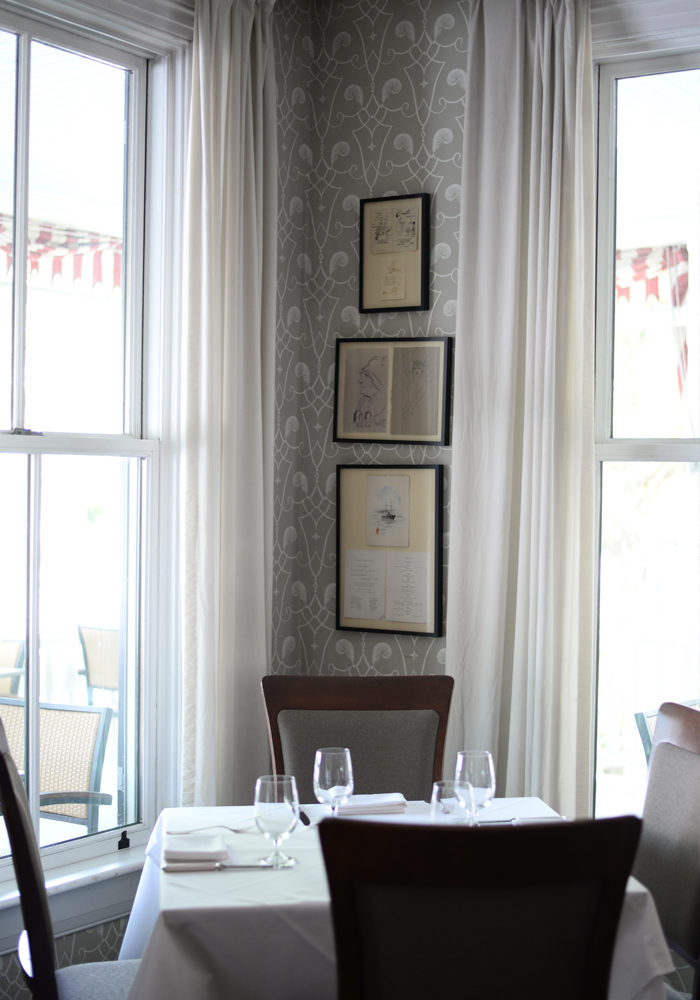 The Fauchére has a long and fascinating history centered around cuisine, and features two restaurants. The Delmonico Room is named after Louis Fauchere's friends and former employers, the Delmonico brothers. The brothers, who were French-speaking natives from Switzerland (as was Louis), opened their famed restaurant in New York in the 1820's. It was the first dining establishment in America to be called by the French term, "restaurant", and went on to become known for some of the most famous American culinary traditions. This room is an homage to them, and is beautifully appointed with vintage treasures and furnishings. Bar Louis is the place to be in the evening, where you can enjoy a cocktail and an incredible dining experience, thanks to executive chef Michael Glatz. Gracing the bar is an incredible photograph of John Lennon and Andy Warhol, and the backstory is fascinating (you'll just have to go find out for yourself, wink).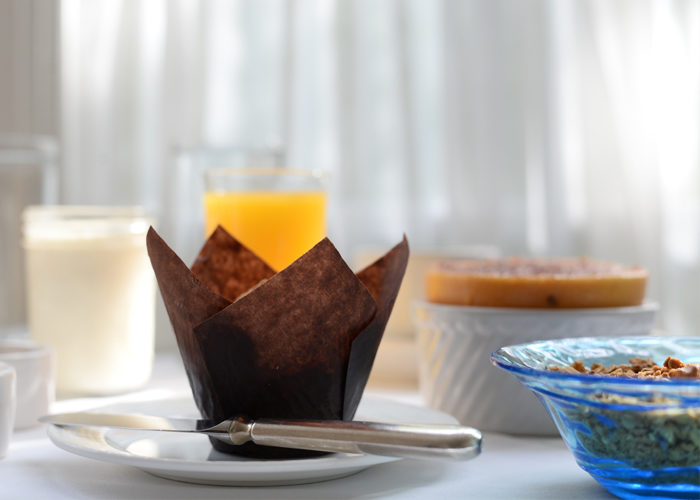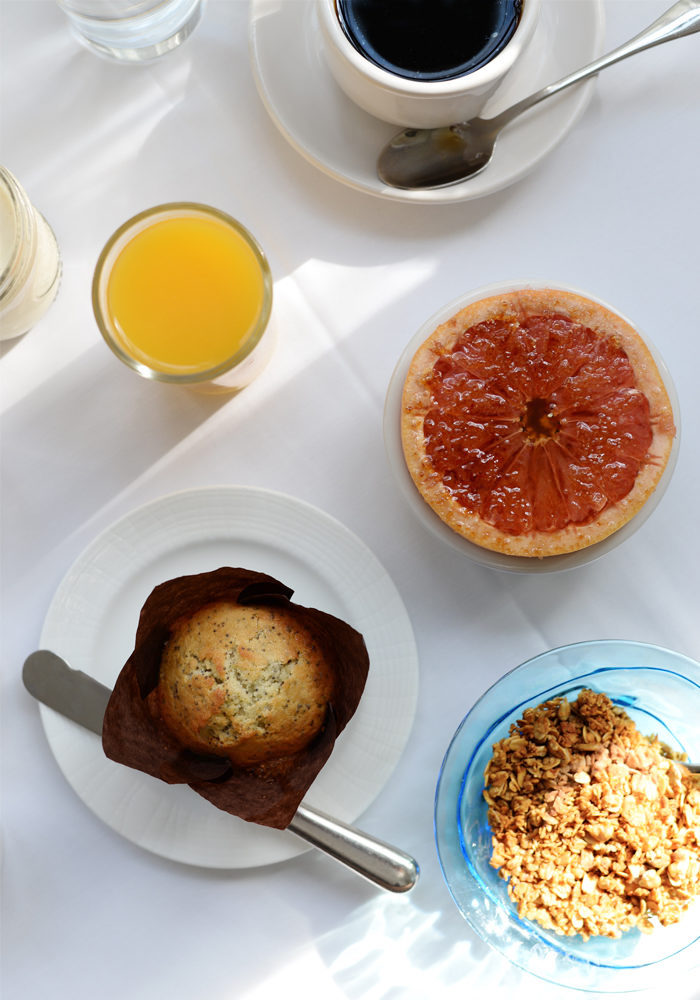 We (my husband and I) began each morning in the sunroom, where they offer a delicious complimentary breakfast. In addition to their house made yogurt, the grapefruit brulée elevates le petit dej to a new level. I highly recommend ordering the cheddar and scallion scramble as well – miam miam! Adjacent to the hotel is Patisserie Fauchere, a charming coffee house and cafe, which supplies the delicious breads and pastries for the day. After breakfast, plan your day in the conservatory overlooking the gardens…there is so much to explore in and around Milford! With a plethora of elegant boutiques and antique shops, great hiking, stunning waterfalls, and many historic sites, there is no shortage of activities. We especially enjoyed the Waterwheel Cafe (be sure to explore the grist mill), the Columns Museum, and Francophile and nature lover's haven, Grey Towers. It's a fine example of French architecture and the grounds are incredible.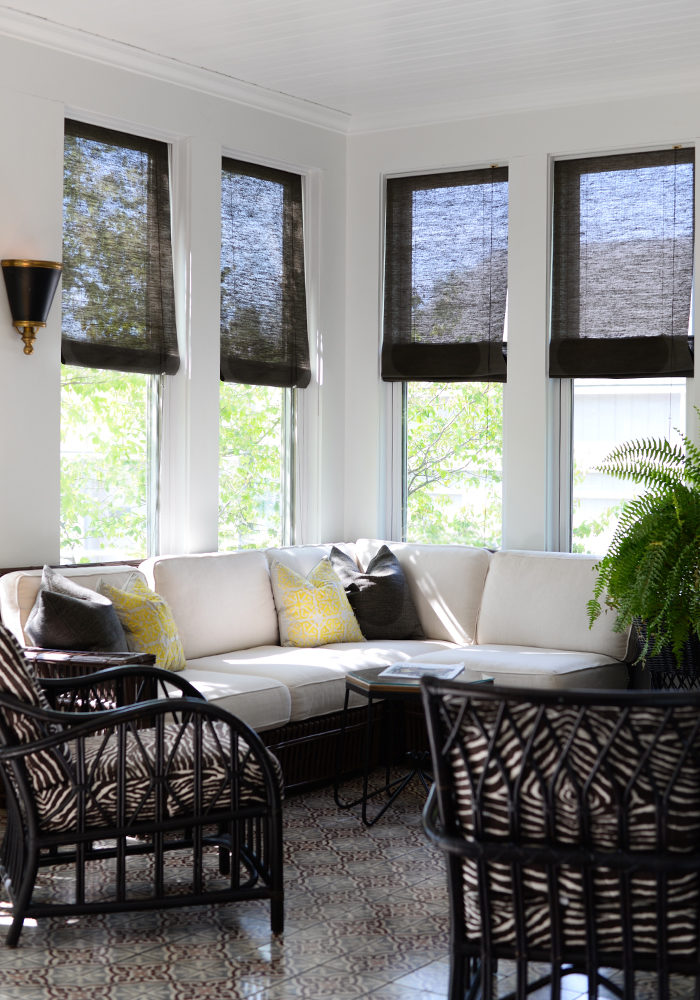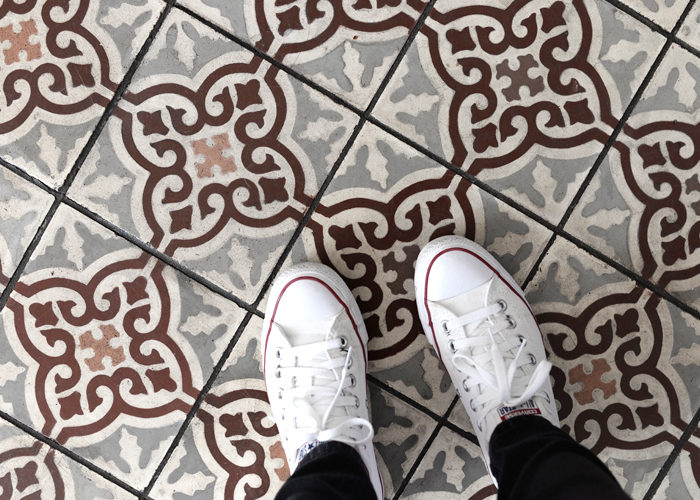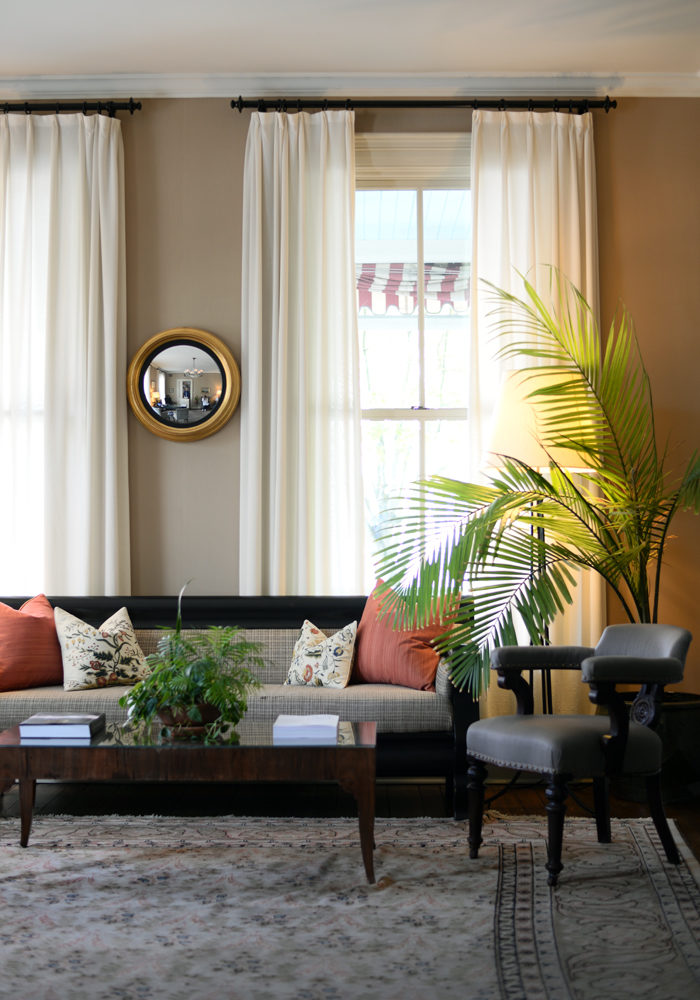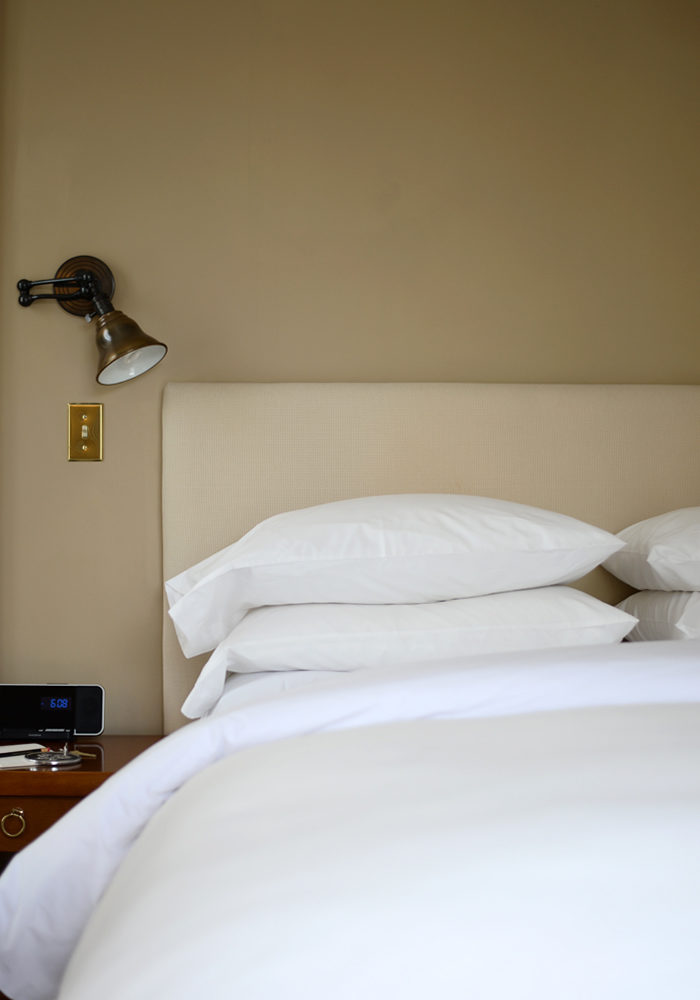 The rooms are sumptious and cozy – we stayed in a premium room (number 3, which you can see here) and had an outdoor terrace overlooking the gardens. With church bells announcing the hour, it felt very much like Europe at times, to my delight. The bed was dreamy, with a fluffy down comforter and pillows, as well as Frette linens – it doesn't get any better! With it's clawfoot tub, Carerra marble, and radiant floor heating, the bathroom was such a sanctuary. In all honesty, I spent a good portion of our vacation in the tub. With a rare break from our twin toddlers, can you blame me?! One of our favorite things was sitting on the terrace in the morning with a delicious cup of coffee from our in-room Nespresso. If you're seeking a little extra relaxation and pampering, head two doors down to the Badea + Soul Spa!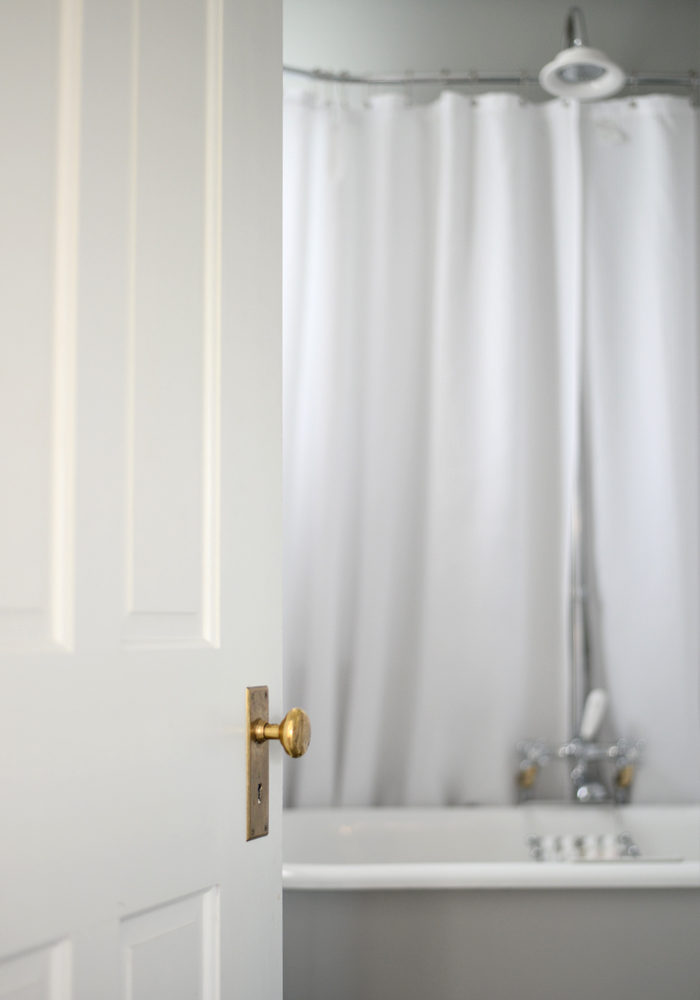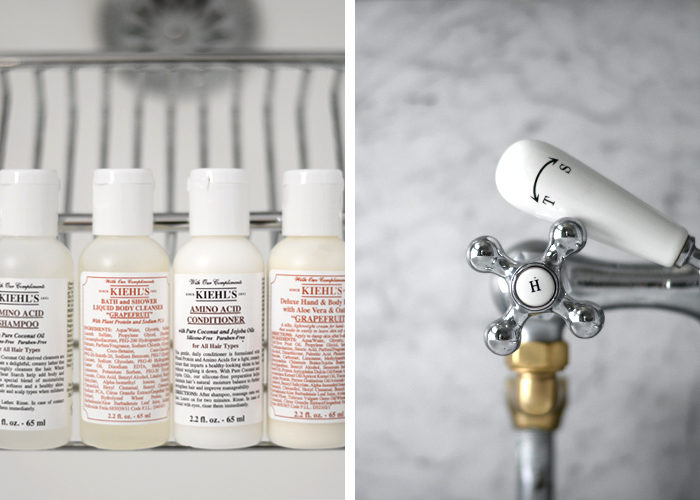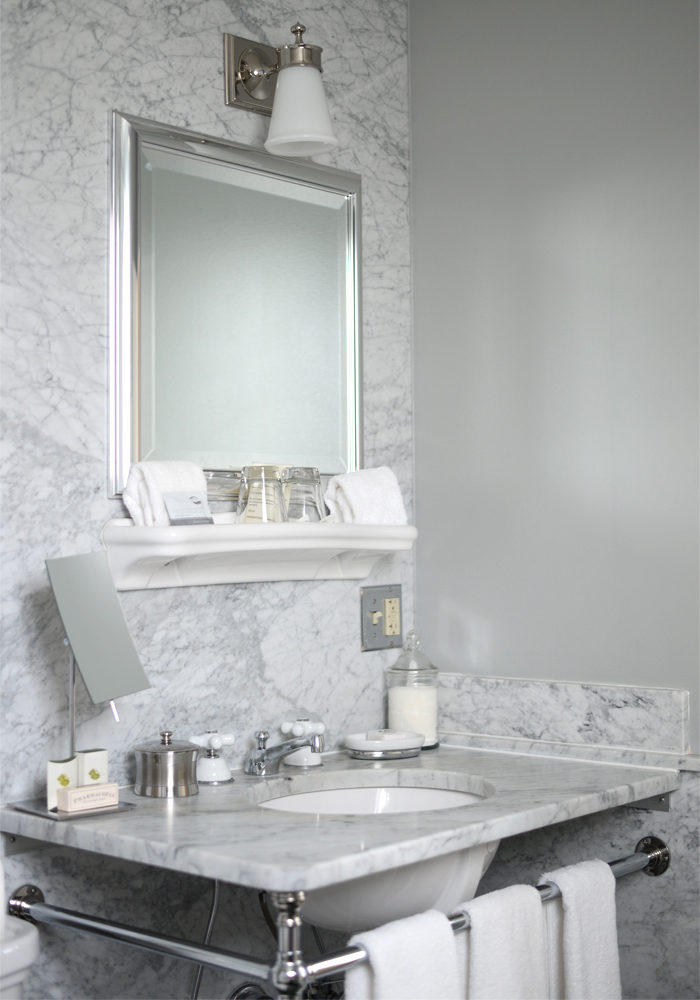 The Hotel Fauchère has been so lovingly restored and maintained over the years by owner Sean Straub (whom we had the pleasure of meeting), and there is so much more I could share about this amazing property. We quickly discovered that it is a meeting place for the entire town, and locals gather here after their shift at the museum has ended, or their boutique has closed for the evening. There is a real sense of community in Milford, and this hotel seems to be at the center of it. Visit the Fauchére and experience it for yourself – a little bit of Paris, and a healthy dose of peace.
this post is sponsored by Hotel Fauchère…as always, all words + opinions are my own