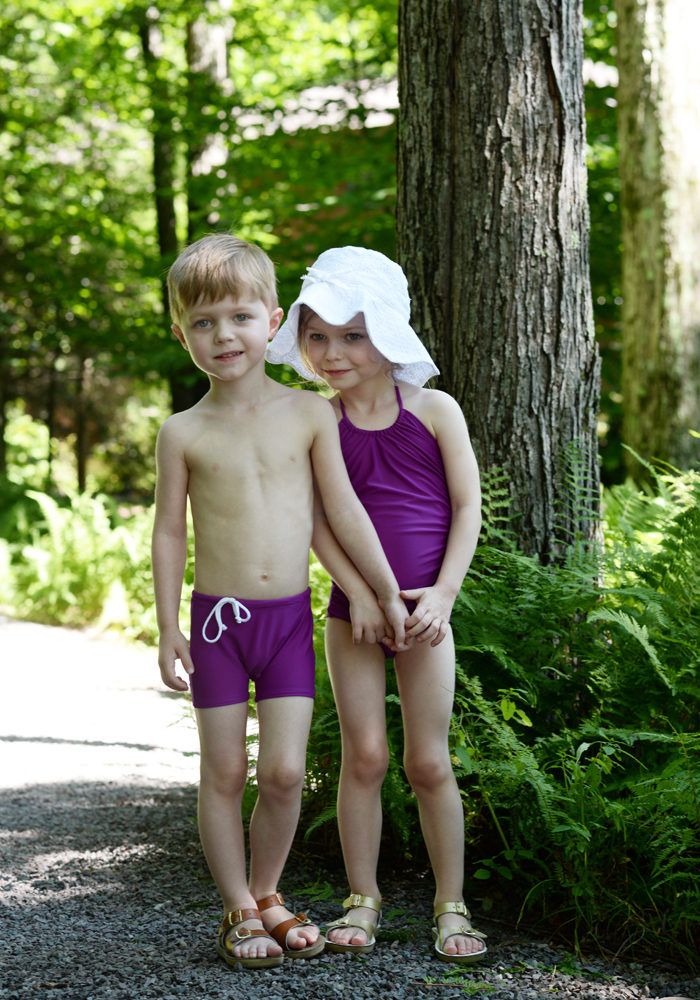 We've just returned from our summer vacation at what's become a very special place for us. Pocono Pines is only two hours away from us in Philadelphia, and Lake Naomi beckoned us there for a third year in a row. Having practically grown up on a lake, it makes me giddy to have re-created a special family tradition in our own way. I have my friend Chanee Vijay to thank for introducing us to the community there, and for so generously sharing her home with us (which you can now rent). We're always sad to leave, but this time we won't have to wait a full year, as we're planning to return in the winter for our first family ski adventure! It ought to be interesting, considering three of us have never skied before, gulp.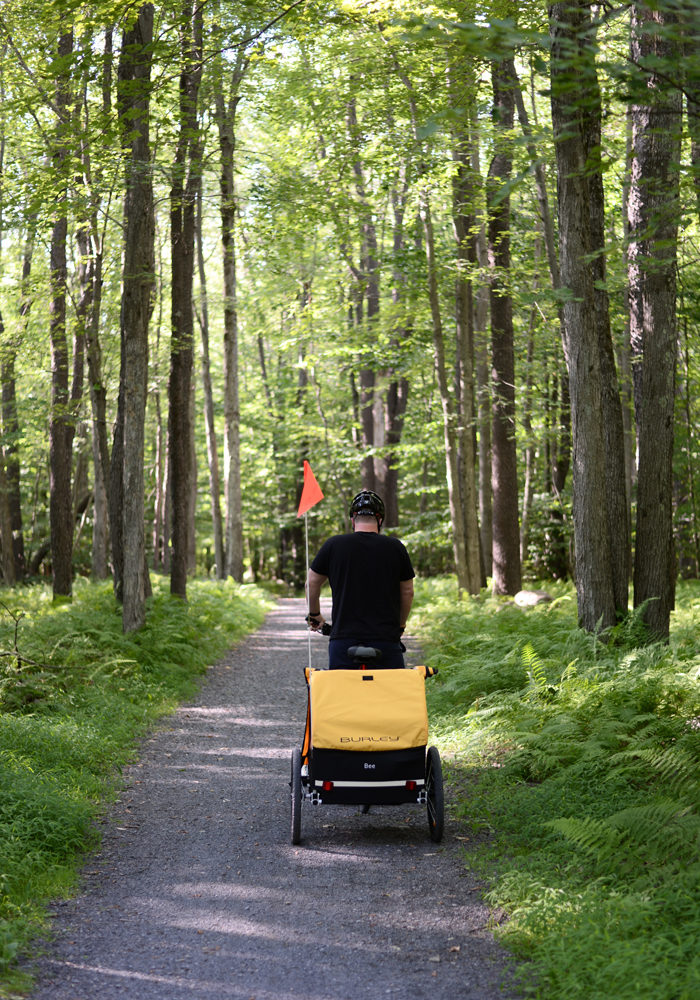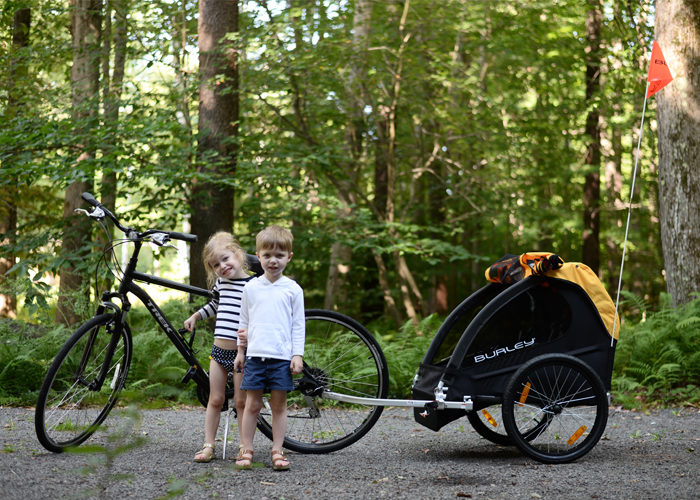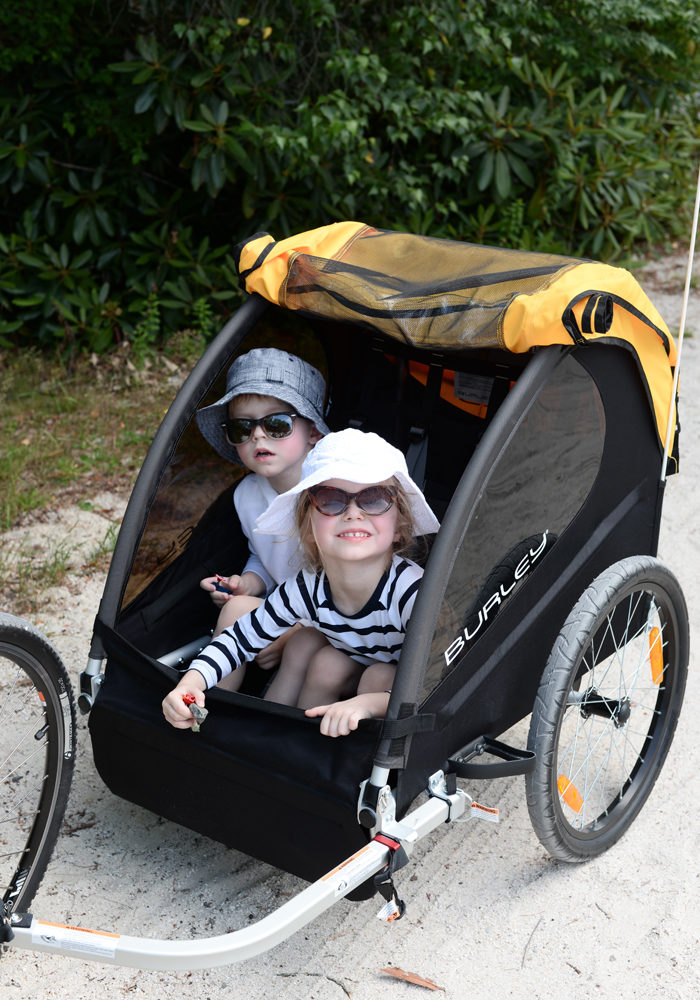 The highlight for us this year was our family bike rides! With the kids not knowing how to ride just yet, we opted for a bike trailer to tow them, and they had so much fun. We rode to the beach every day, and pretty much used the bikes as our sole transportation…we were so proud of ourselves. Of course I had it easy – mr. fleurishing did the dirty work. With quite a few private beaches to choose from, we tried to visit a different one each day. We even went to the pool a few times, which is a feat for us – we're not pool people. But having kids makes us pool people by default, and the smiles on their faces are worth it every time. Their smiles are always biggest however, at the lake. Hashtag proud mama.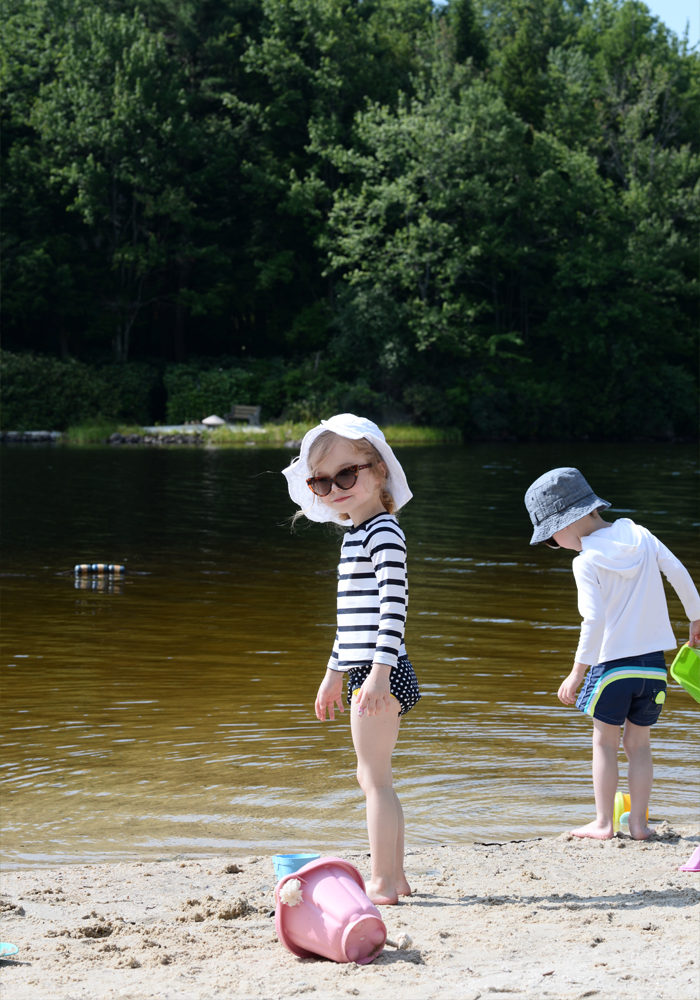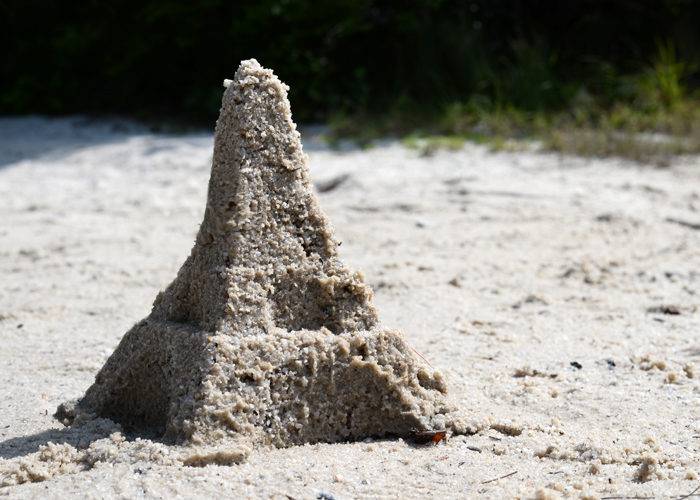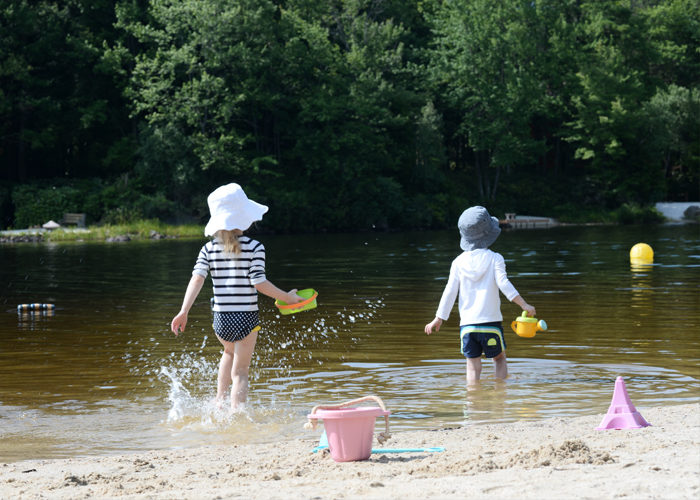 It should come as no surprise to you that my children have an Eiffel Tower sand toy. They actually managed to work it into every castle design we came up with! As you can imagine, it makes my Francophile heart quite happy. Also, look how big they are! It's so crazy, especially when you compare our first and second year vacation photos to these. Lake Naomi is all they know for summer vacation, which is gold when we've had a lot of change in our lives this past year. The familiarity gives us all comfort and joy. Do you have a favorite summer place or tradition? If so, please share in the comments! While I could inundate you with more vacation pics, I'm restraining myself, and will simply leave you with this beautiful face.