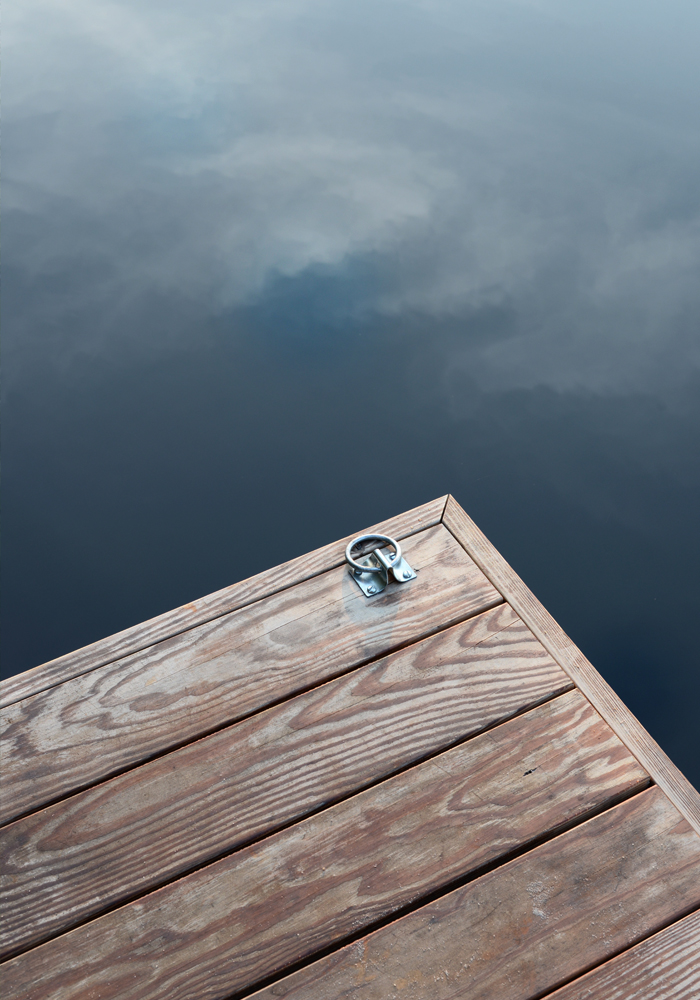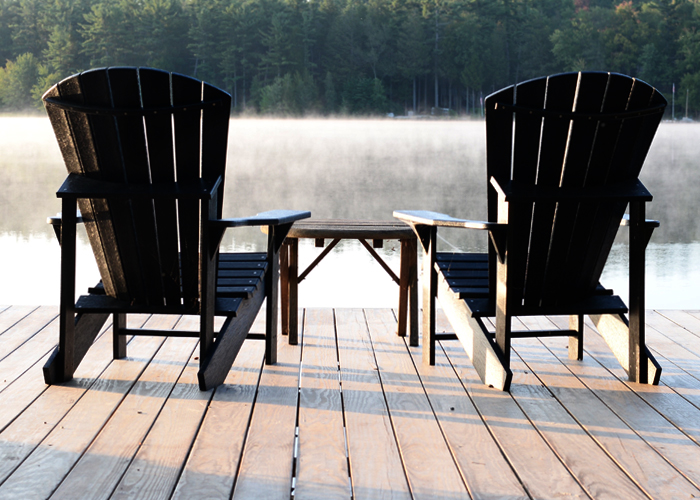 I'm feeling pretty blissed out after spending last week and Labor Day weekend in the Poconos. After basically an entire month of moving and hard labor, the timing was perfect – we've never needed a break more. The Poconos has become a summer tradition for us…last year we rented a home at Lake Naomi after my good friend Chanee spoke so highly of it, and loved it so much we made plans to return this summer. We were fortunate enough to stay at Chanee's beautiful vacation home there (#kodailakehouse), as her + her husband recently moved to California and are renting it out! As a textile designer, her design aesthetic is amazing…the lake house is cozy and comfortable, but modernized + luxe thanks to her touch. Every morning I walked down to the dock to watch the sunrise, often with Henry by my side. With steam rising from the lake and the peaceful, soft sounds of the water and wildlife, it was just what the doctor ordered.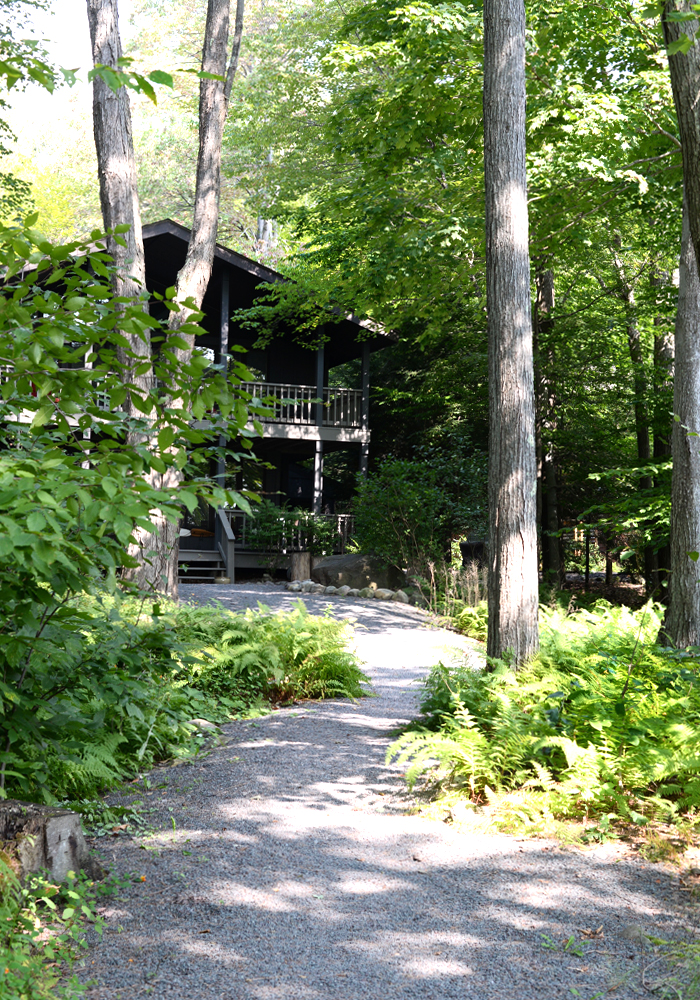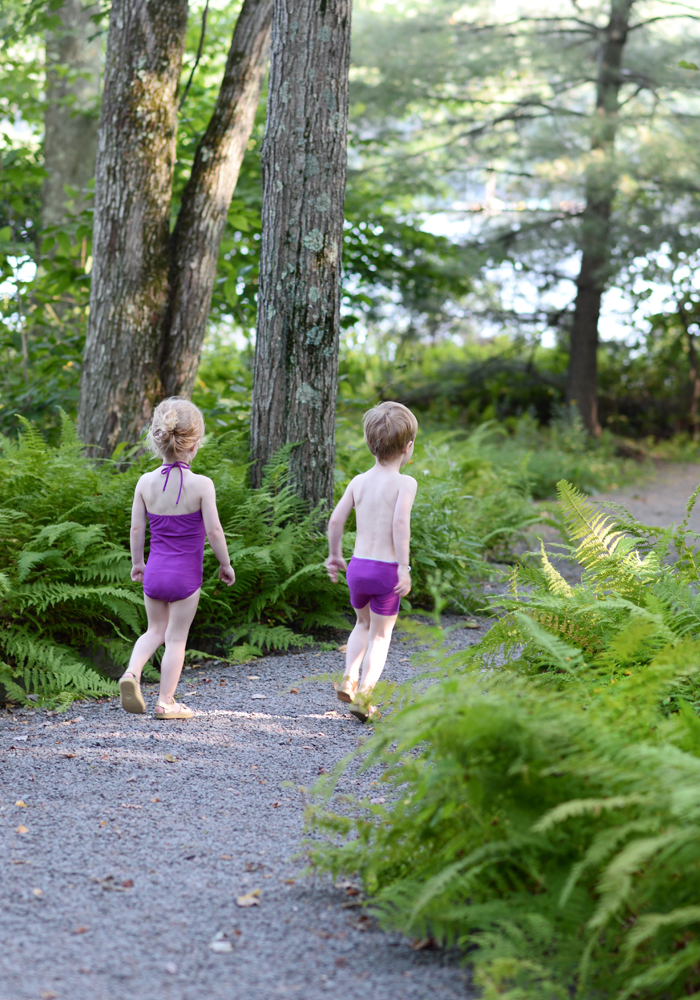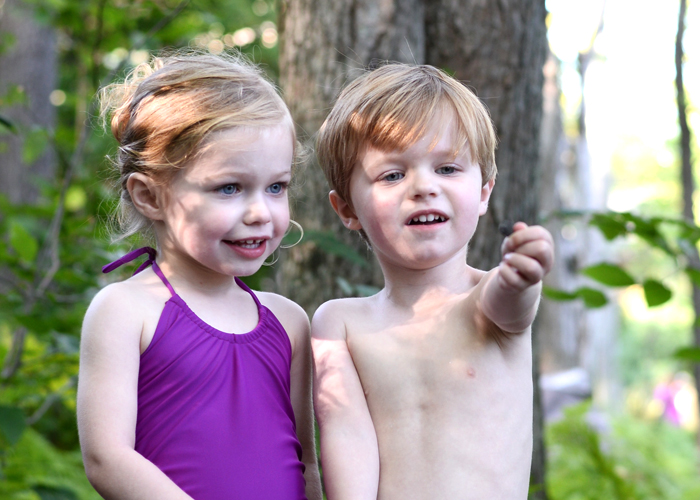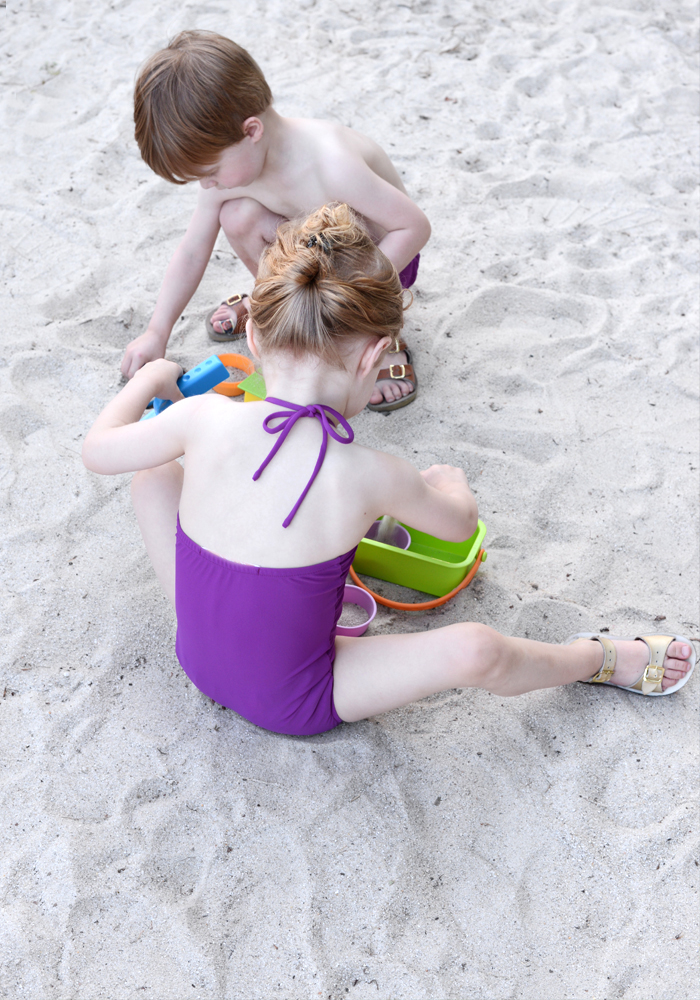 We developed a relaxing rhythm of heading down the fern path to the our little beach, playing in the sand, snacking on the dock, and kayaking. Henry and Marie hadn't stopped talking about kayaking since we first did it last year, so that was a priority for us. We managed to kayak every day, and even worked in a canoe ride (which lasted all of five minutes due to my anxiety over the kids possibly tipping us). One morning we drove to Bushkill Falls and hiked as a family to see "the niagara of Pennsylvania"…it was fun for the kids to try a more difficult trail this year, and the main waterfall is quite impressive. I highly recommend a visit if you're in the Poconos, especially with kids.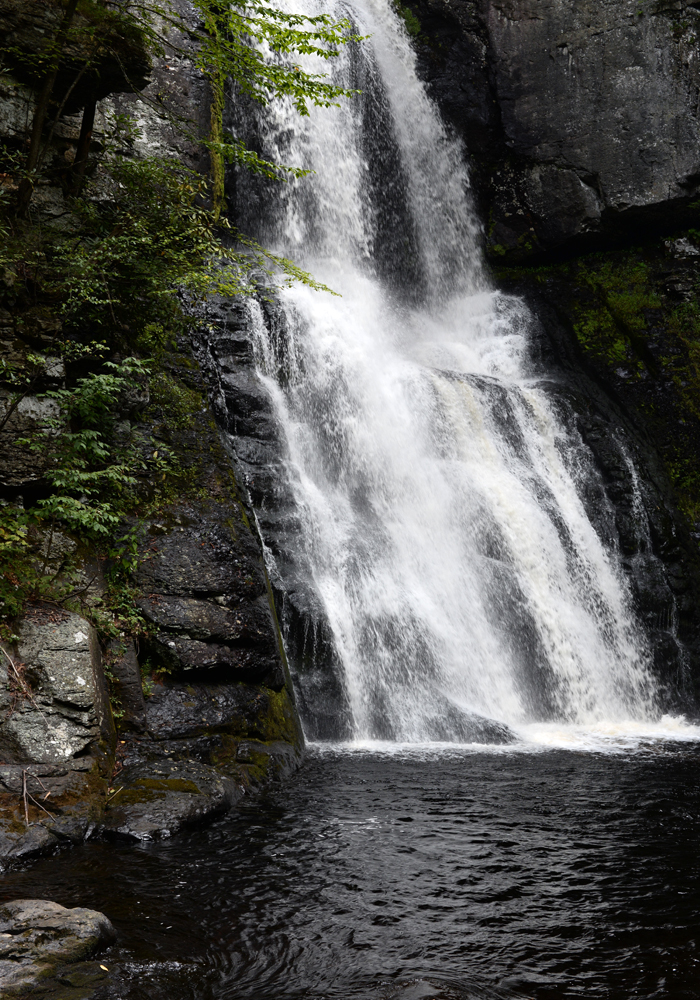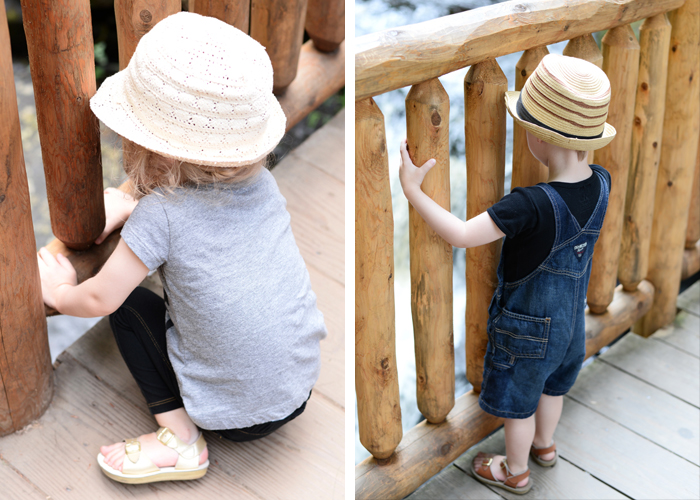 S'mores just had to happen. While the kids are a bit too young to fully participate, we let them spear the marshmallows and watch as we roasted them. Surprisingly, they weren't that into eating them, but that just meant more for us! I hadn't done it in years, but thankfully mr. fleurishing remembered some crucial s'mores skills. I was reminded during this vacation that relaxing is a skill, and I had *almost* perfected it by the time we had to leave, ha. It's always hard to go back to reality after vacation, but we left feeling refreshed + rejuvenated. We'll be returning next year for sure!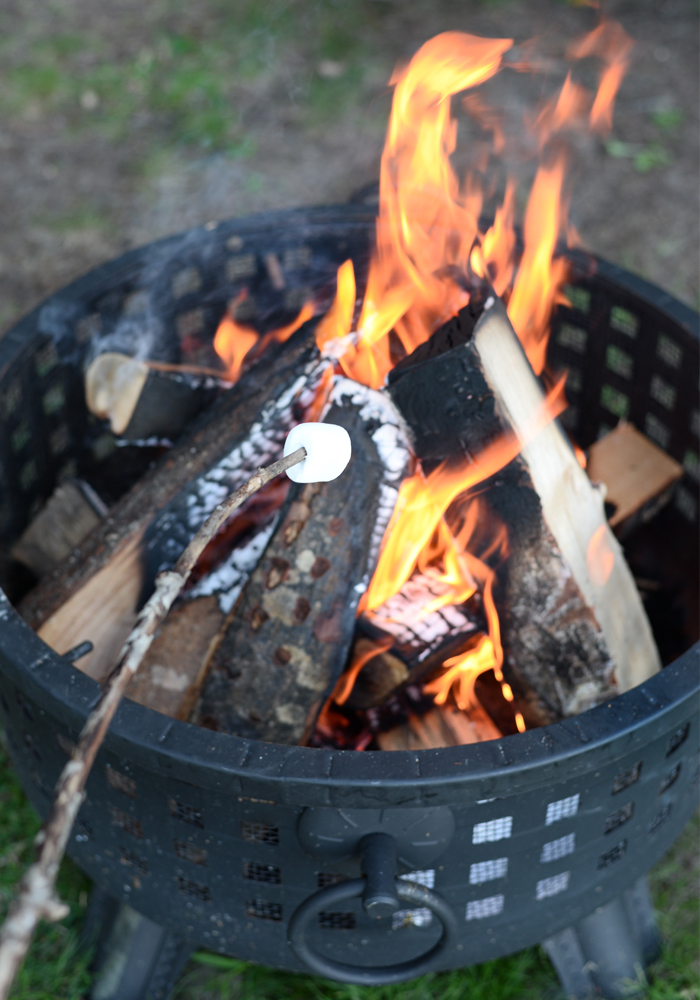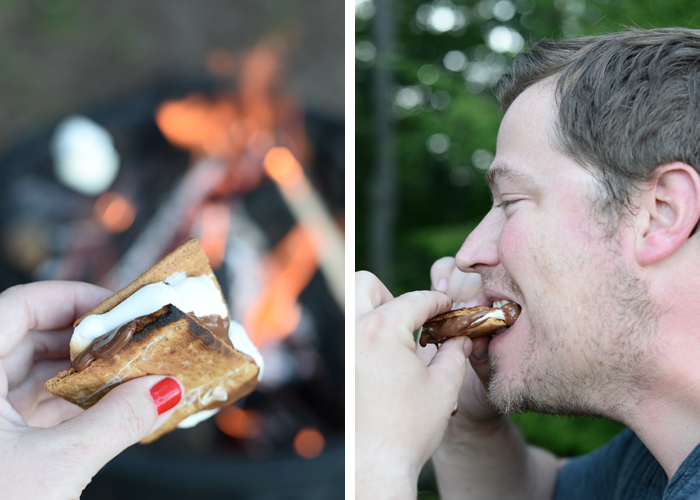 farewell summer!