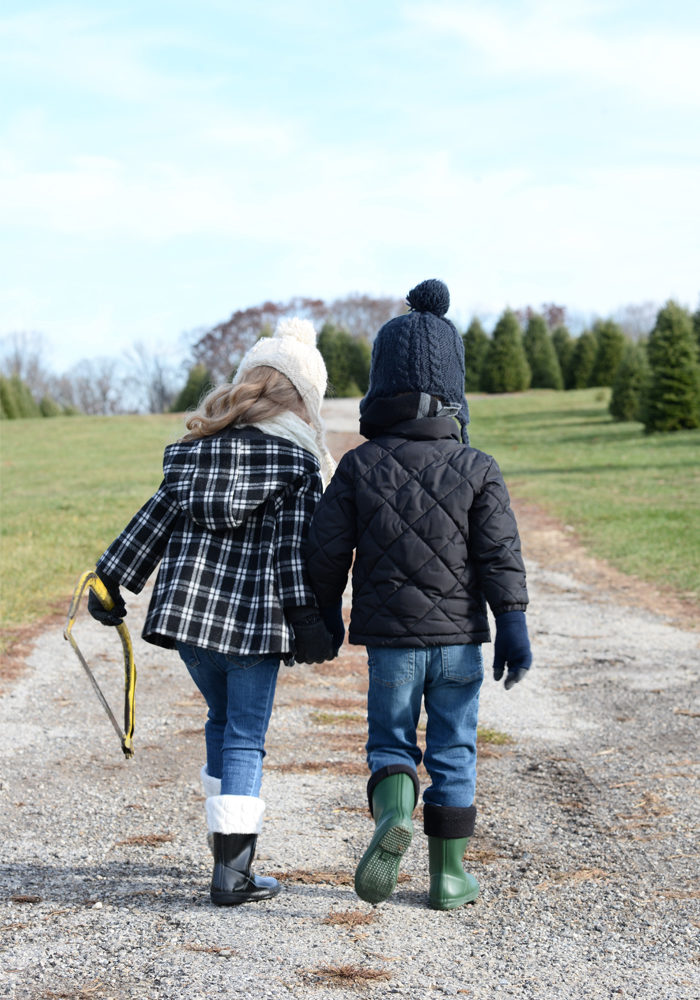 Cutting our own Christmas tree has become quite the tradition for our family. I grew up cutting fresh, and have such happy and hilarious memories of the event – it's incredibly nostalgic for me. Even though we've been doing it since before we welcomed Marie + Henry into our lives, it became so much more special with them in tow. It's hard to believe this is our fourth year doing it as a family! They are just so big now, I can't get over it. I mean, we let them both carry the saw this year – that speaks volumes. Their bond is truly unbreakable, their friendship and love so very precious.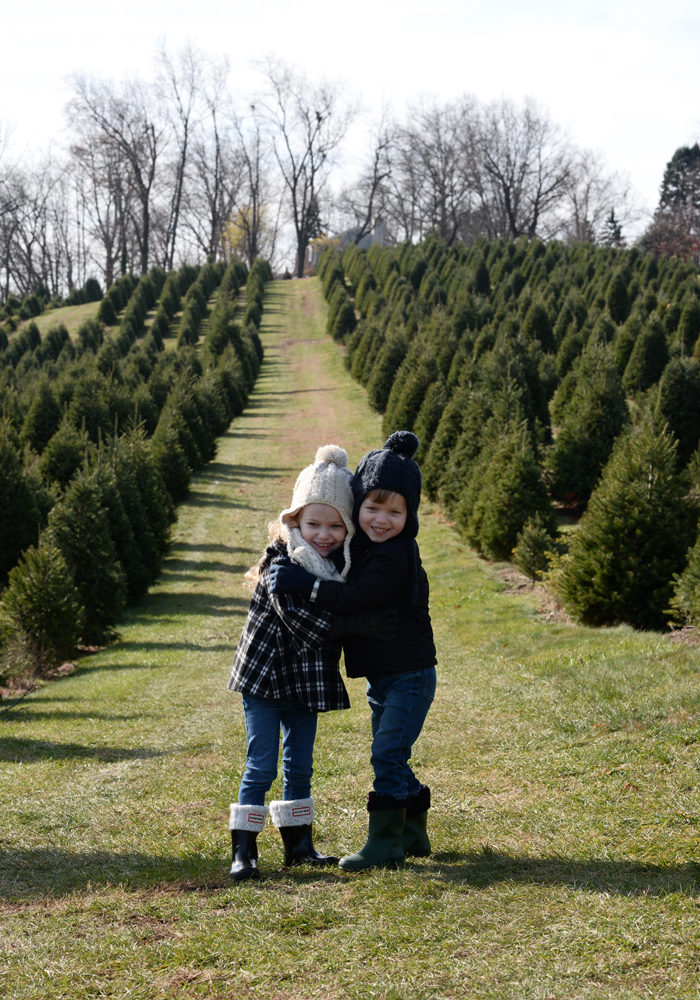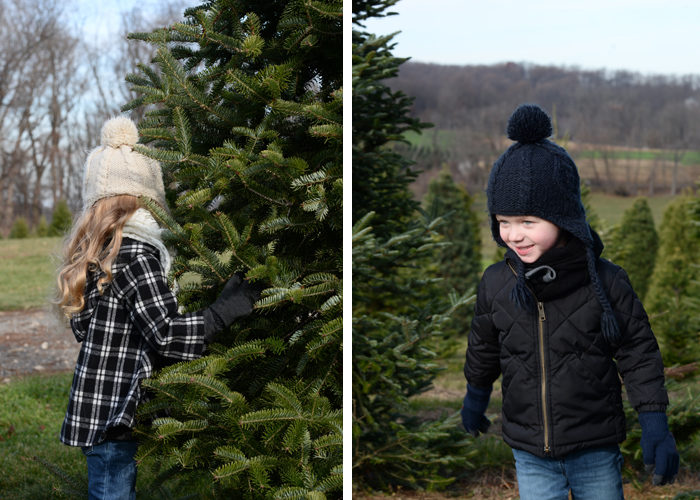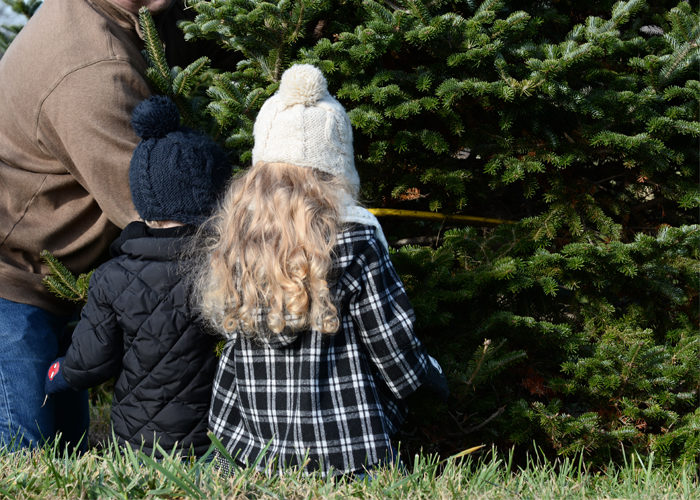 An alternate title for this post could have been "goldilocks and the three others" – I mean, this girl wakes up like that. We took our time this year, frolicking and fraternizing with the farm family and their dogs – hashtag local love. Our tree was waiting for us near the edge of the woods, standing proud and tall. And by tall I mean, 13 feet of tall. This will most likely be our last Christmas in the loft, and we're making the most of our soaring ceilings. It might have to be a naked tree again this year because we don't even come close to having enough ornaments for that size of a tree!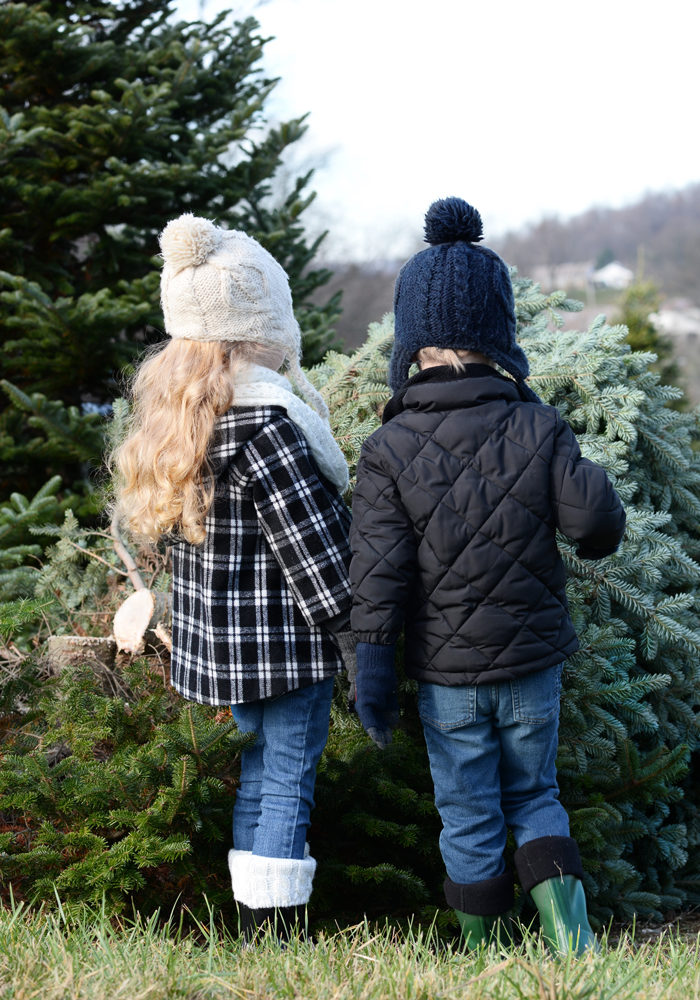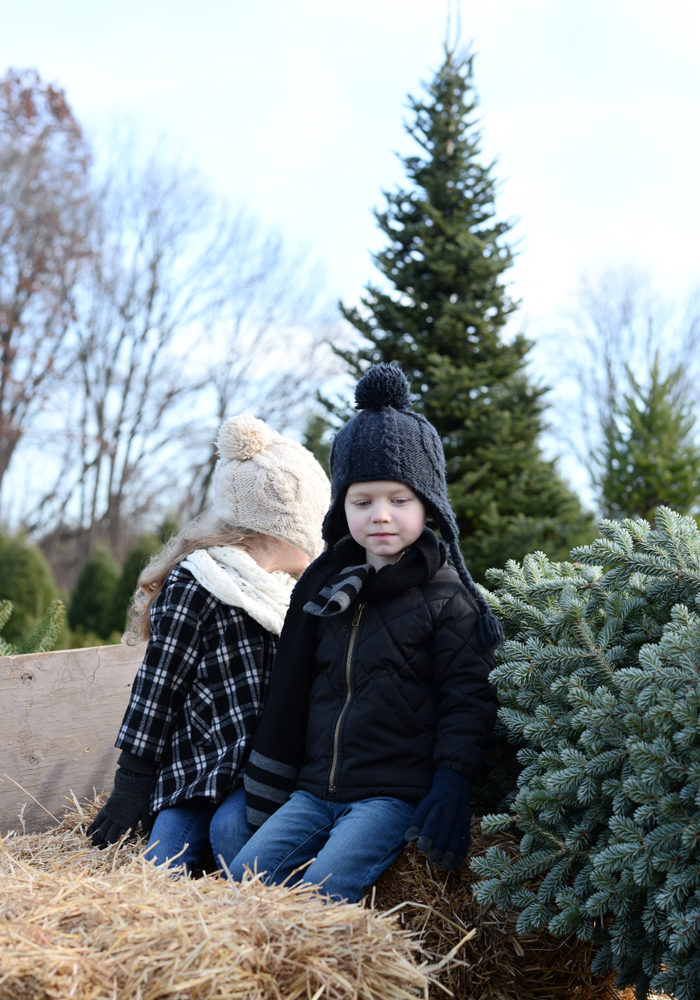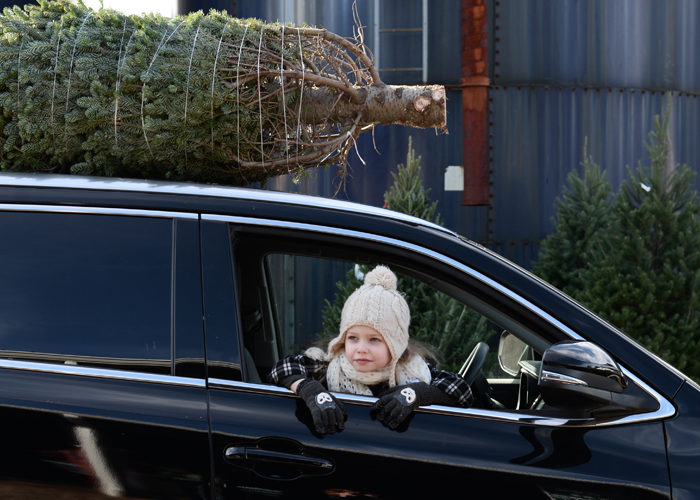 We hitched a ride back, and took a few more photos while our tree was being secured to our car. It took almost five people to get that sucker situated! I asked the kids to show me their craziest pose, and this is what we ended up with – a combo of martial arts and yoga? There are so many more hilarious ones, but I'll spare you the scrolling. Another successful tree hunt is in the books, hooray! What is your family tradition – fresh or faux, and why? I'd love to hear your stories.