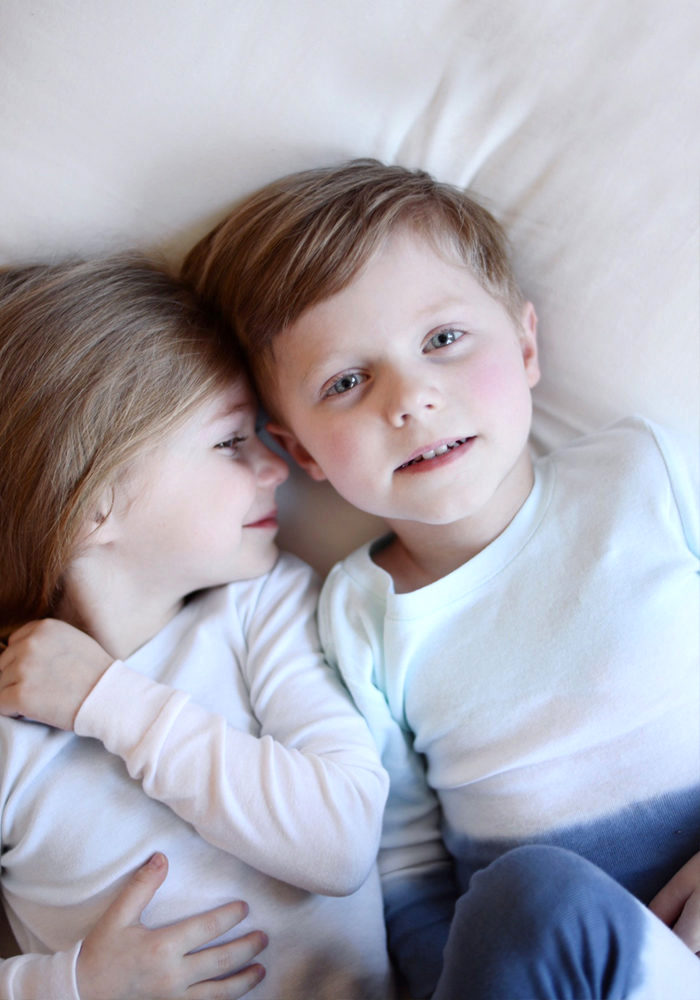 I'm trying to wrap my mind around the fact that my babies will be five years old soon. What feels like all of a sudden, they're sleeping in "big kid beds", telling me that they want to do it "by myself", and wanting more independence. I know this is a good thing in the long term, but it's so hard to swallow in the short. I'm somehow now the mother of two children. Not babies, not toddlers…CHILDREN. I'm holding onto four with all my might, with five approaching at warp speed.
The passing of time is never more evident than when you're a parent, and yet simultaneously, so much more of a blur. The little moments (that are actually quite big) can easily get lost in the background of every day chaos. I'm doing my best to be more conscious of the bath time giggles, lazy mornings, and Sunday cuddles. We still have these moments, but they've evolved into "big kid" versions of them. No less special than before, but possibly…more treasured.
pajamas c/o burt's bees baby, many thanks for being part of our journey all these years!