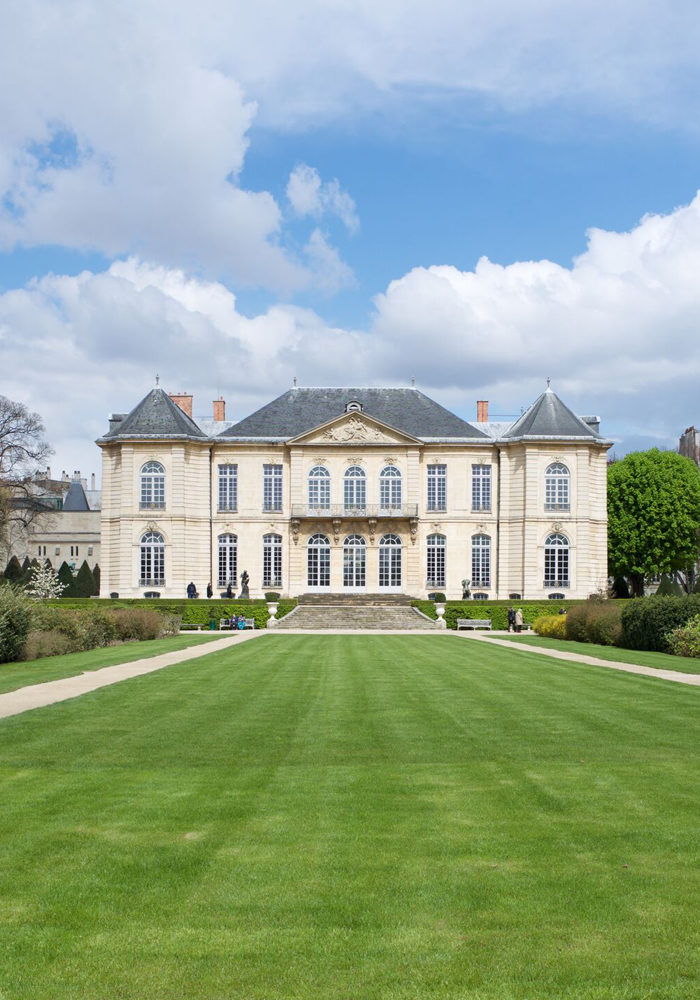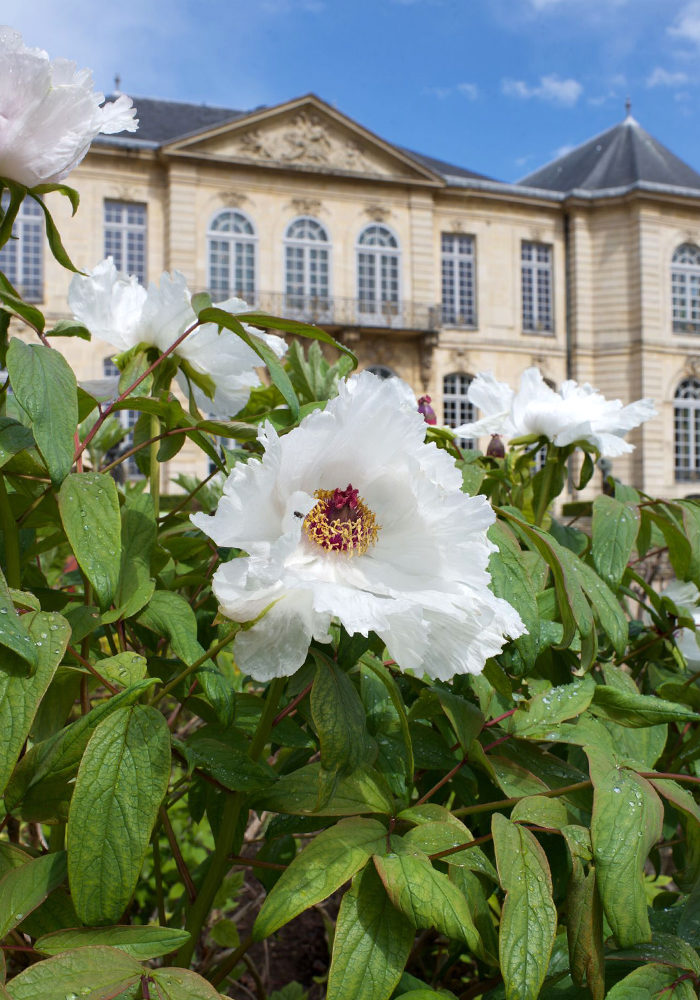 The Musée Rodin in Paris is situated in the seventh arrondissement in a stunning mansion, surrounded by three acres of gardens. I made it a point to see it during my last trip, and was joined by my family who drove in from the Loire Valley. It had been pouring rain prior to our visit, and as soon as we arrived the clouds parted and the blue skies and sun returned. I've said it before but will say it again – the weather in Paris can be so temperamental, especially in the spring. However, it was such a gift that day – the gardens were gleaming and the combination of these huge lilies and the dewdrops took my breath away. Even if you're not a huge fan of Rodin's work, the mansion (known as the Hôtel Biron, where Rodin once resided), gardens, and unique perspective of the nearby Les Invalides will make it worth your while.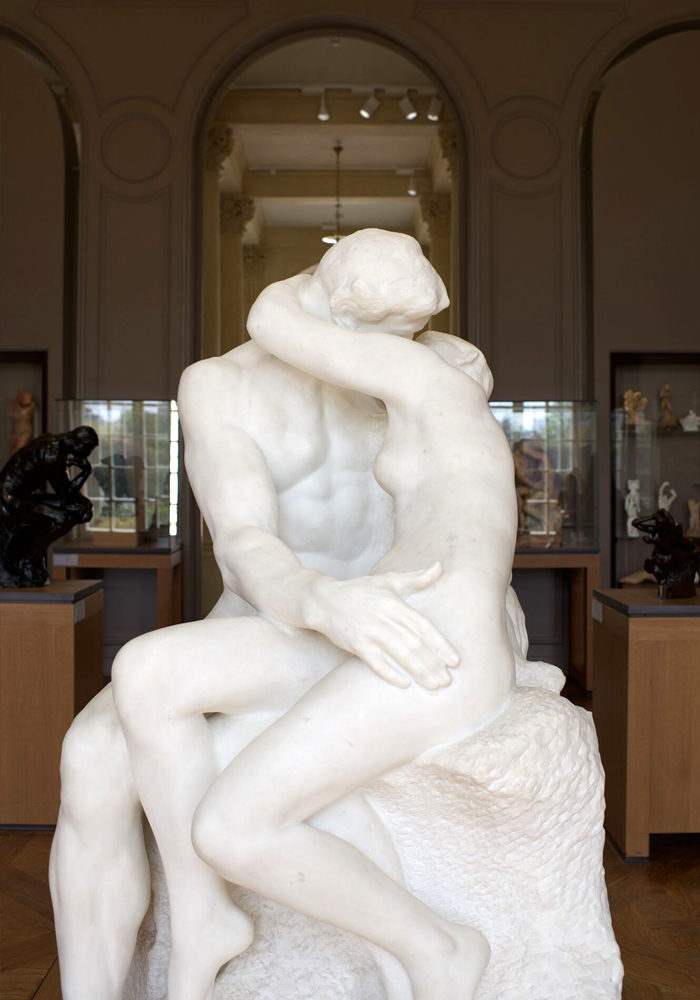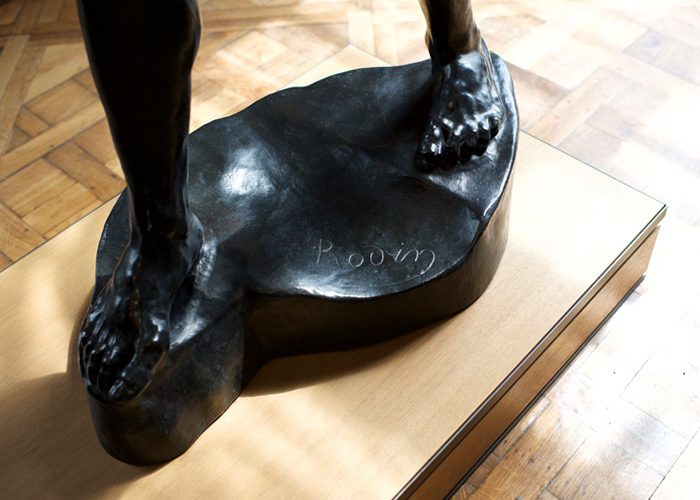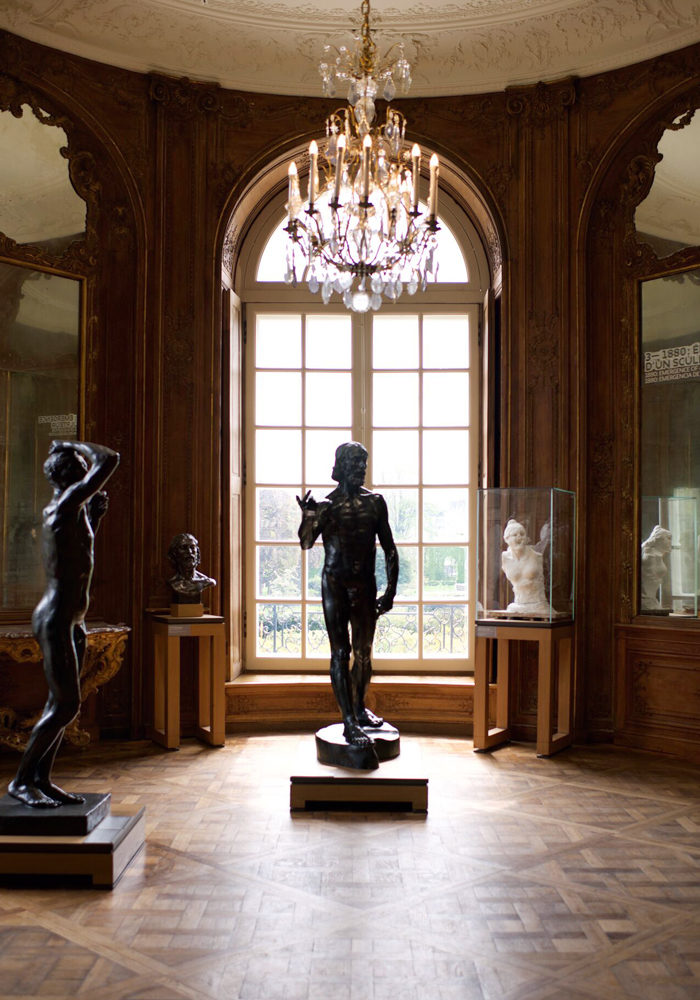 The collection was created in 1916 at the initiative of the artist himself. After residing at the hotel for a few years, Rodin negotiated with the state to live and work in the mansion indefinitely in exchange for the gift of his works. The museum opened in 1919 and is home to thousands of sculptures, drawings, photographs, and objets d'art, including pieces from his own personal collection. On view are some of his most notable works such as Le Penseur and Le Baiser. I must admit, I found myself in awe of both the art and the architecture, as I did with the Musée Picasso. Having studied design and architecture, I couldn't help but get excited over the mansion's classical lines and rocaille details.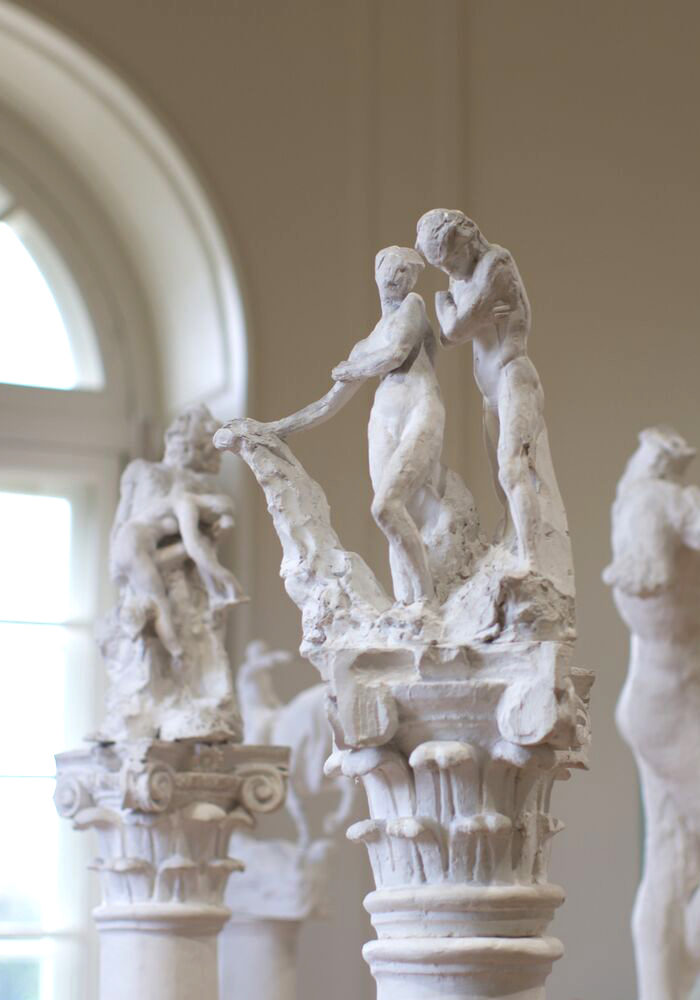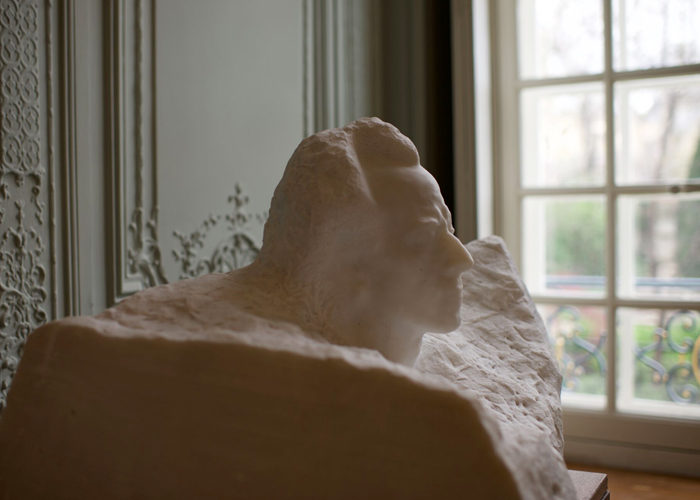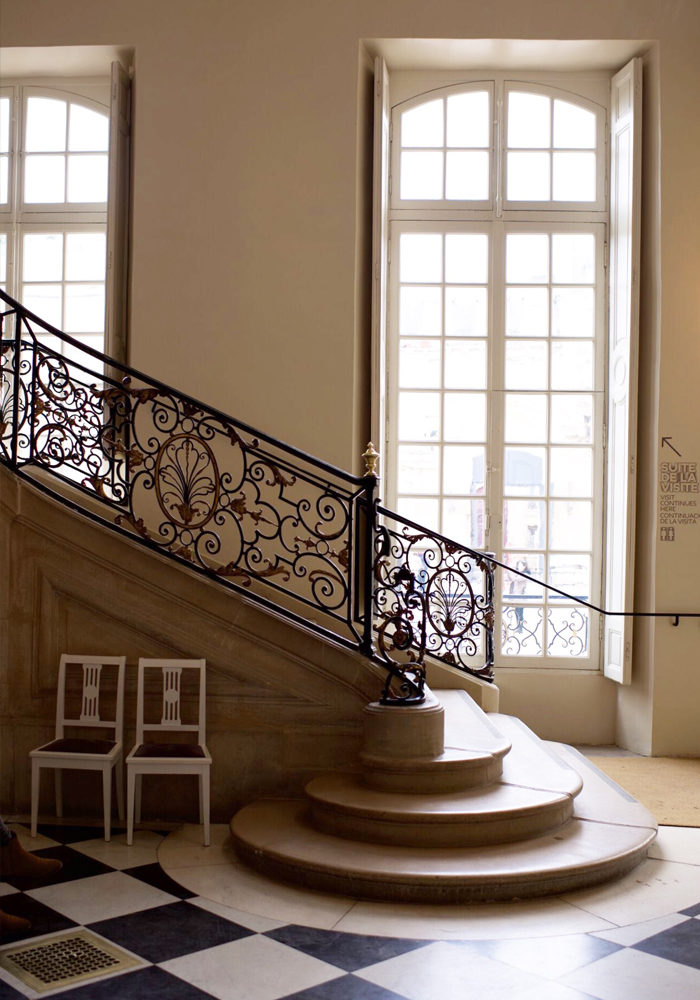 Sharing just a few more because I can't help myself – this museum is just so photogenic! I'll be sharing a post soon on our visit to the Rodin Museum here in Philadelphia – would you believe we have the largest collection of his work outside of France?! I'm so proud to live in a city that celebrates it's French connections and shares them so beautifully. I feel very lucky to have visited them both, and hope you can too! Do you love Rodin's work or have a favorite piece? Dites-moi!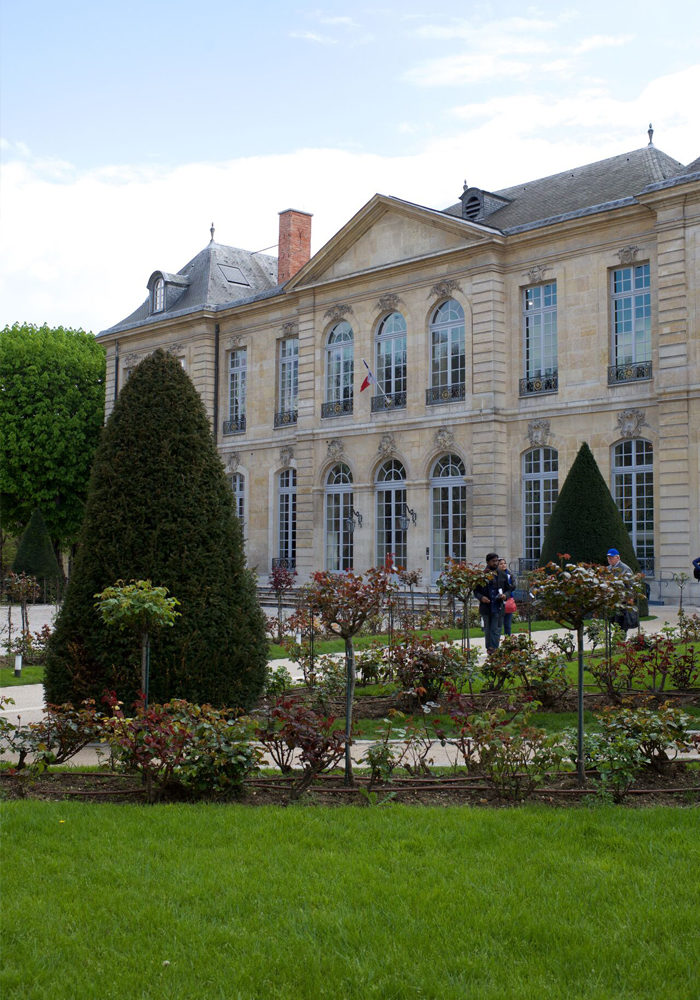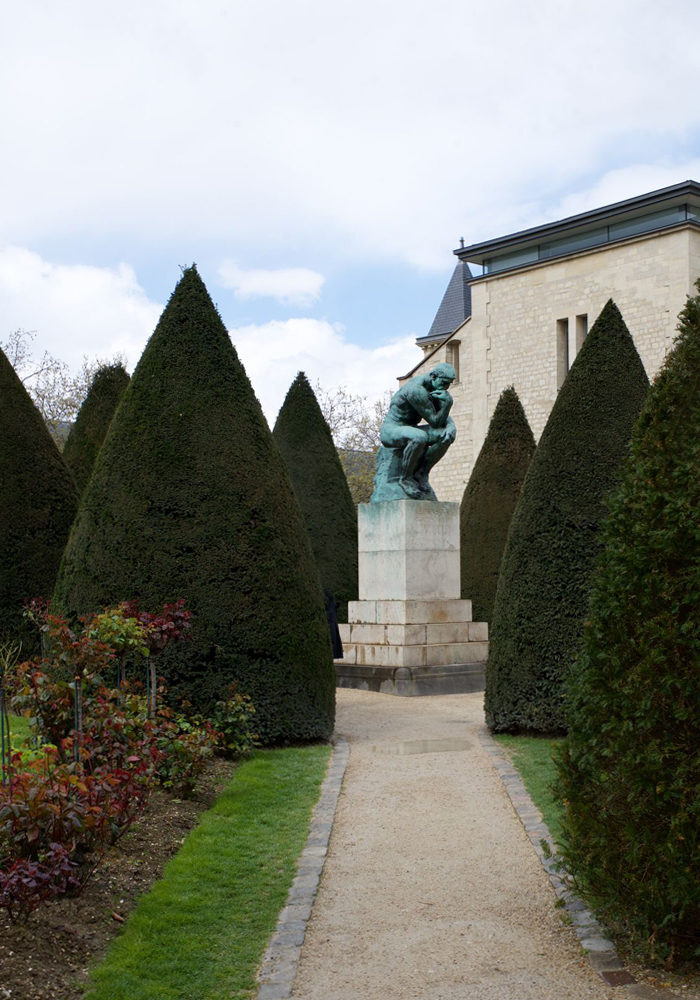 Musée Rodin | 77 rue de Varenne 75007 Paris