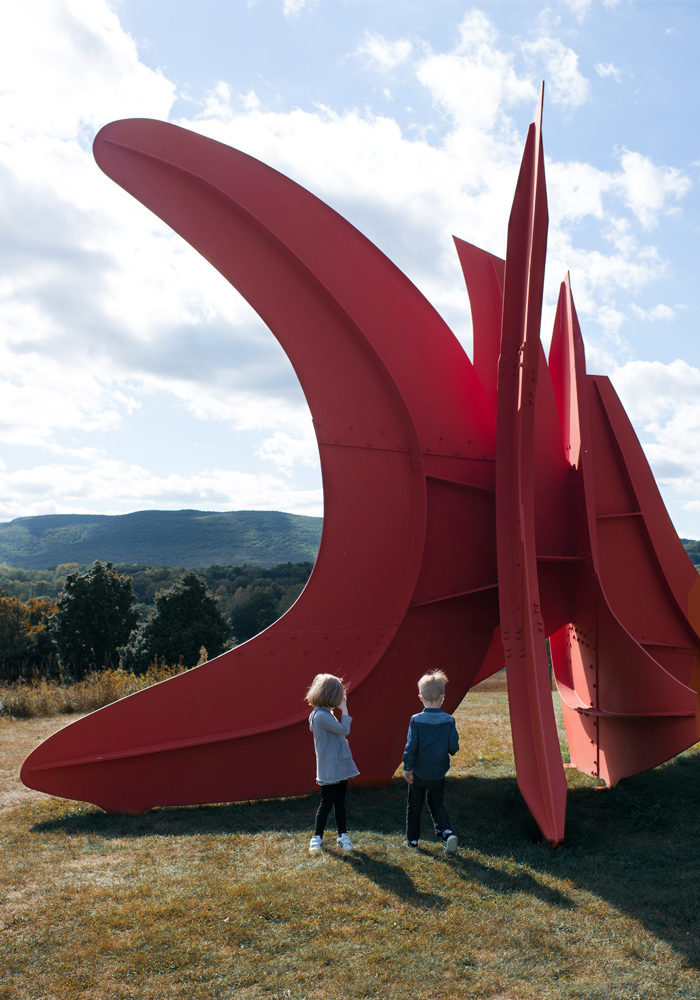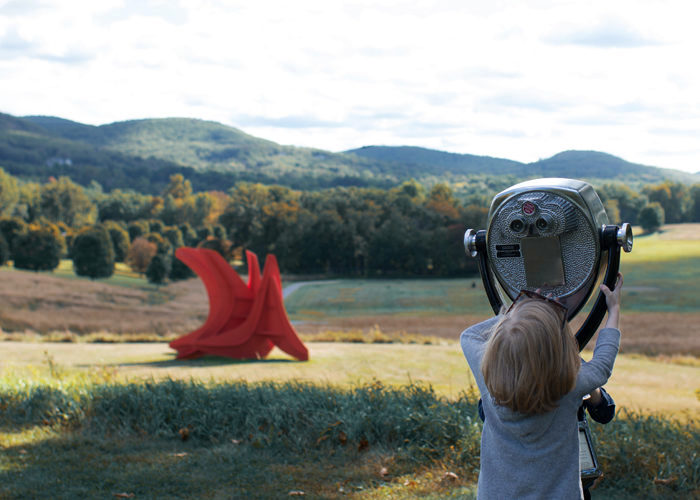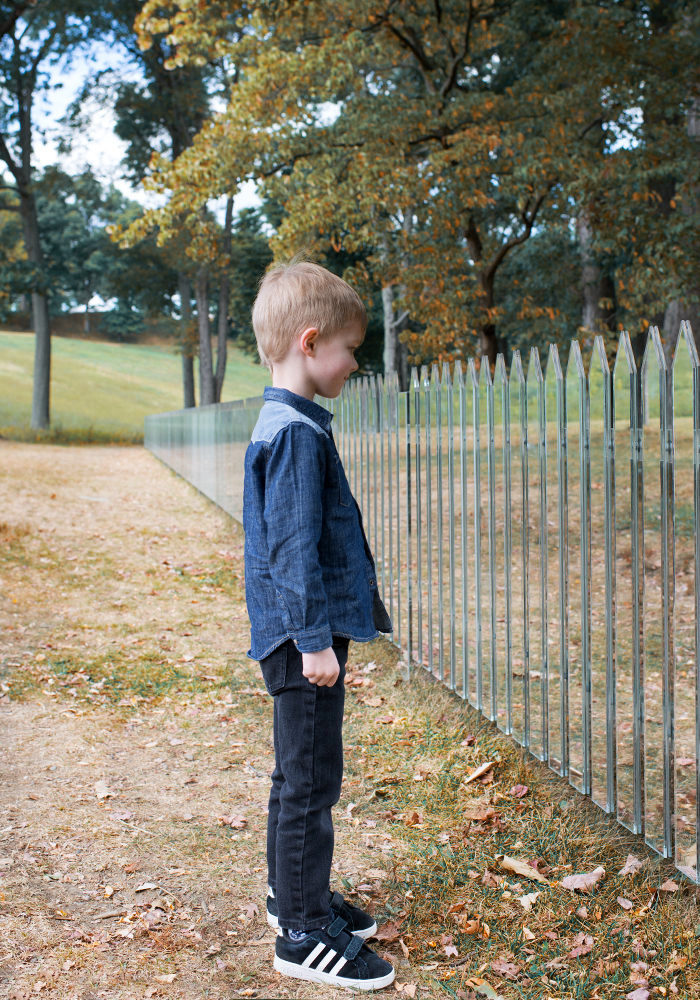 My birthday (October 1st), happens during my favorite season – autumn. When presented with a road trip opportunity this year, the destination was an easy choice for me. I chose the Hudson Valley, as I've been dreaming of a fall visit for many years. For some reason I've never made it there, despite seeing (and swooning over) New England in peak season. My desire to visit the region strengthened after seeing so many friends on Instagram share gorgeous images from the Storm King Art Center. Founded in 1960, it's the home of incredible sculptures from some of the most prominent 20th century artists. While the foliage wasn't quite what we had hoped for (this unseasonably warm weather is infuriating), the art didn't disappoint. Henry and Marie were very engaged throughout our entire visit, and retained quite a bit of information. I'm sharing some tips for visiting with young children…click through for that and more from our visit!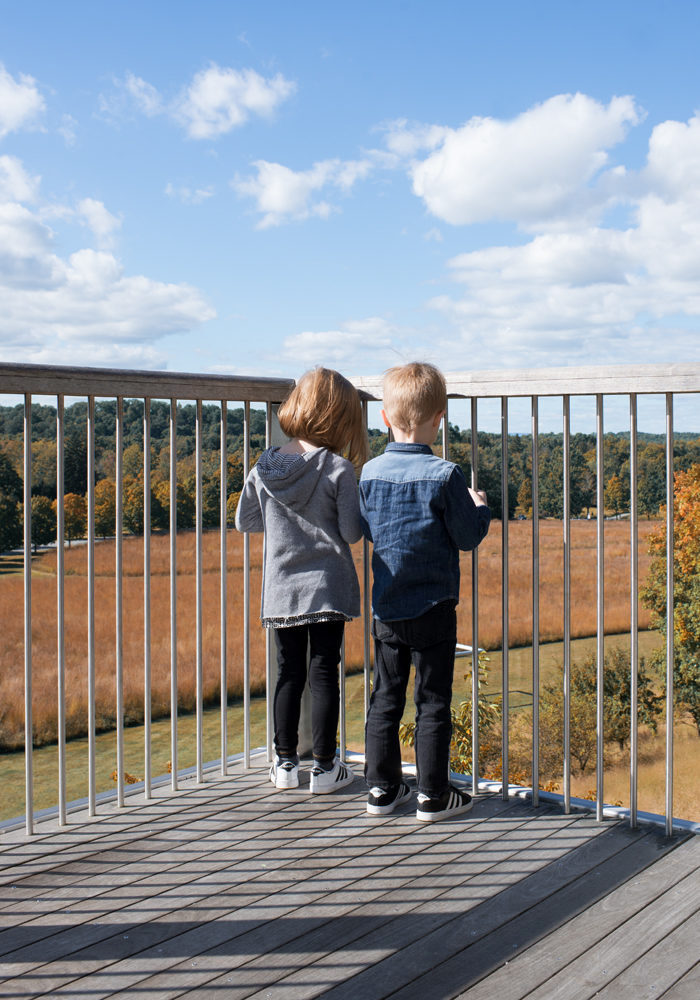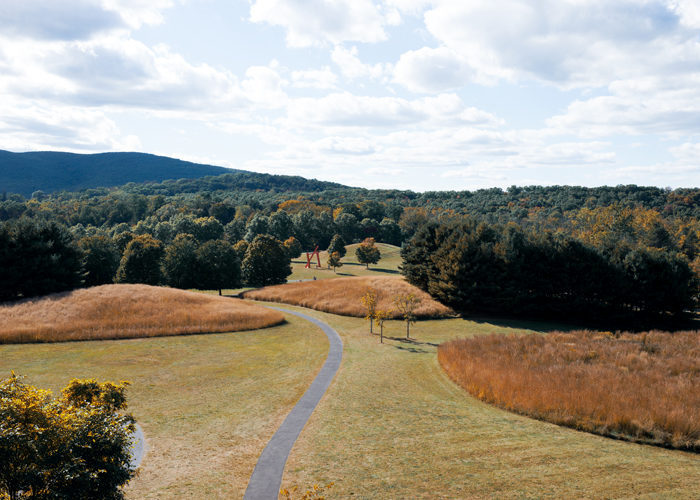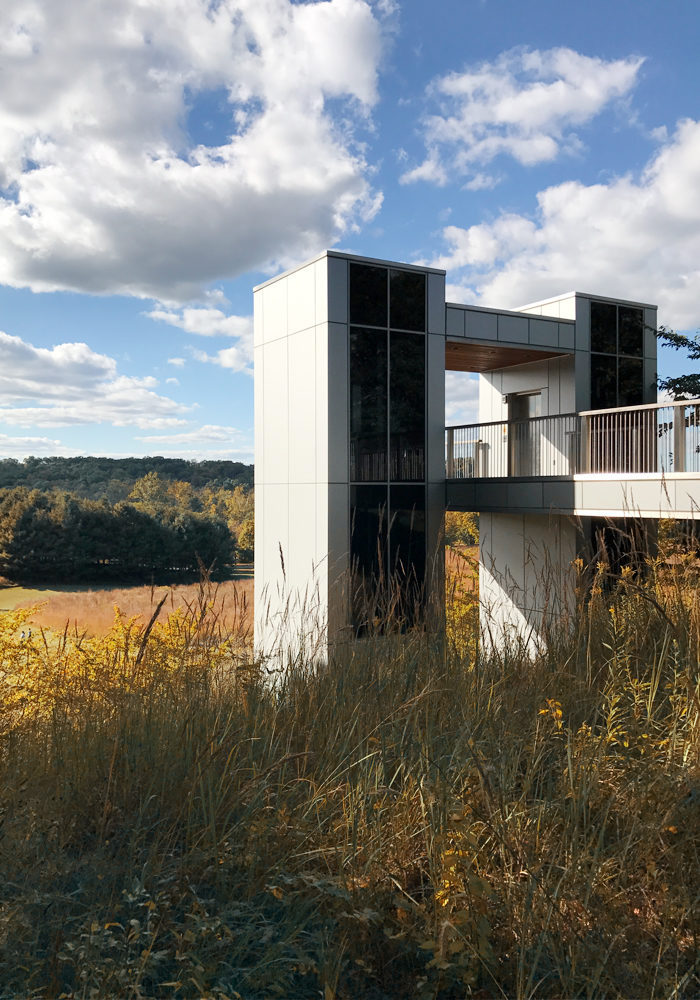 Upon arrival, I highly recommend parking in the East lot by Museum Hill. Please note the only true restrooms are here (all others are porta potties) – a key point for both before and after the visit with kids. From there you can hop onto the tram, which is recommended for those with young children since there are over 500 acres to explore. You won't be able to see every piece, so browse their site beforehand and make a plan. I was very interested in seeing the renowned Alexander Calder pieces, the works of Alexander Liberman, and the mirrored fence installation by Alyson Shotz. The kids reacted to all of the sculptures, and we engaged them further with questions such as "what story does this piece tell?" or "how many shapes do you recognize?" etcetera. We hopped on and off the tram twice to see the distant pieces, allowing us to see most of the others from the tram (they make brief announcements about each one). We got off again by the North parking lot and had a snack at the café – they have a decent selection that is suitable for both kids and adults. Onward!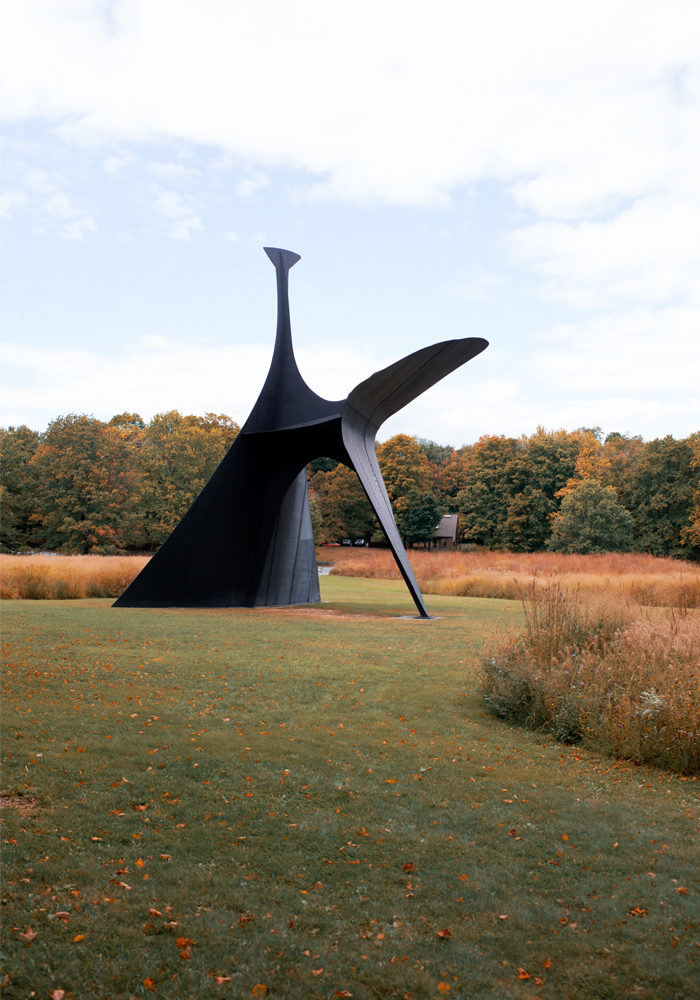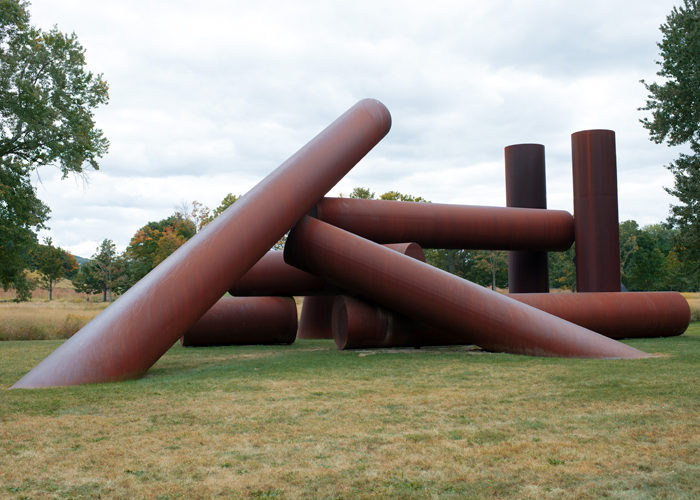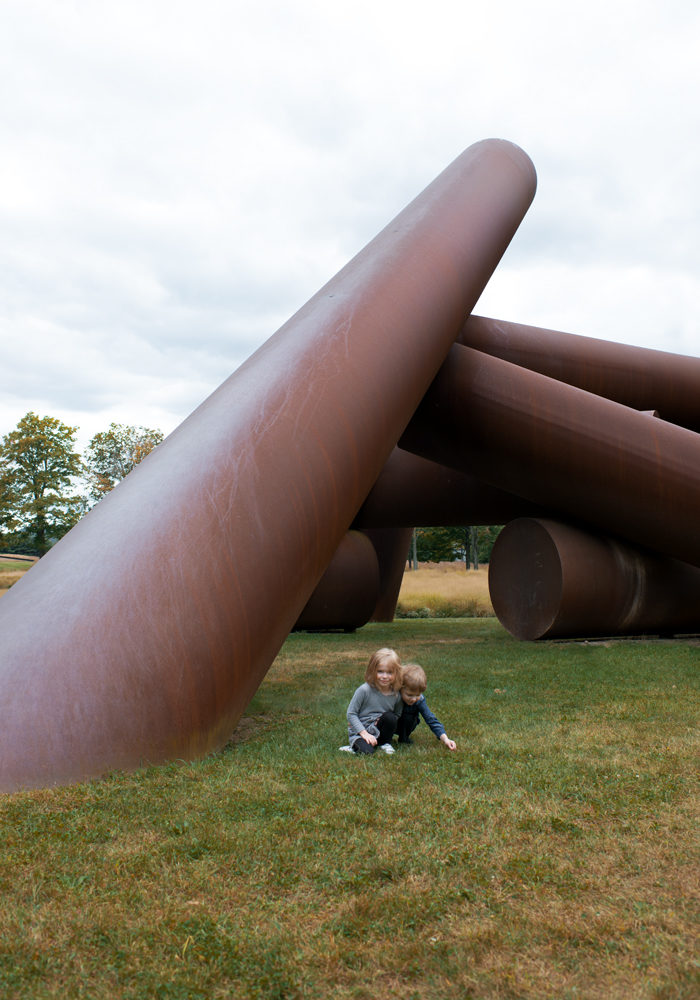 The Calder pieces really resonated with me, and I was thrilled to learn of his studies and studio in Paris. Calder's mother was French, and it seems he was a true Francophile, giving many of his pieces French names regardless of where they were to be exhibited. Yet another fascinating French connection is the piece you see directly above by Alexander Liberman, who cited the cathedral of Chartres as his inspiration. I get it – the light beams, the nave – all crafted from industrial gas storage tanks…cool. After a few more photos, it was time to get back on the road. The kids were ready, and had a nice little car nap thanks to all the exploration. We hope to return soon Storm King, thank you for the memories!