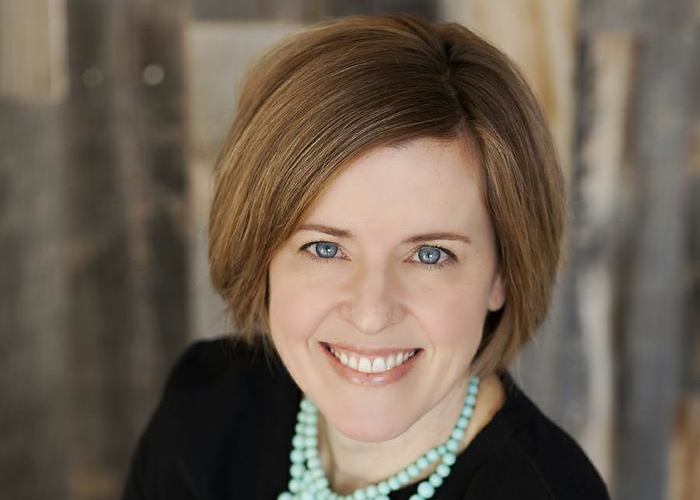 I owe Janet Long a thank you.Without Clover Market, I'd be without some of my favorite vintage finds, wouldn't have met so many talented local artists, and wouldn't have been so inspired to get to know more philly creatives. When I first discovered the Market, I was new to the area and on the lookout for unique finds to furnish our home. As an interior designer, I'm always in search of the unique, the handmade, the one of a kind. I found it there, and then some…many of the vendors have since become friends! What I enjoy most about the Market is that it's family friendly, manageable, and thoughtfully curated-the time and energy Janet pours into the event is evident. If you haven't yet experienced it for yourself, be sure to get to Ardmore this Sunday! There's something for everyone….you're sure to get lucky.
explain your business and the idea behind it.
Founded in 2010, the Clover Market is a seasonal open-air market featuring 100+ vendors with antiques & collectibles, vintage jewelry & clothing, finely crafted handmade items, and original art.  It operates outdoors in the spring and fall in Ardmore and Chestnut Hill and in late January at the historic 23rd Street Armory in Philly.  The market was born of necessity when I realized there wasn't a venue in our areas to scout affordable but still high quality decorative items for my clients (at the time I owned an interior design firm).  I wanted to carve out a distinct offering between a true flea market and a higher end gallery/shop, a place where creators and collectors could showcase their goods and customers could buy locally made goods.
what is the story behind your business name?
The business name, tagline ("Lucky Finds for the Home") and logo were all chosen to represent the notion of finding something unique and special.  It's exactly the experience I hope to create for customers when they shop at the Market; basically the polar opposite of the mass market, imported, cheaply constructed products most often featured in catalogs.  I wanted to offer a convenient and fun alternative to that shopping experience, and one that uniquely showcased sellers with antiques, vintage, and handmade goods.
what did you do prior to starting your own business?
The bulk of my background is in marketing – first at Leo Burnett Advertising, and then as marketing director for a startup consulting firm in Chicago after getting my MBA at Northwestern's Kellogg Graduate School of Management.  After moving to the suburbs of Philly about 12 years ago when my oldest was born (our family is all on the east coast), I changed gears slightly into interior design as I realized that I most enjoyed the design aspects of my work and decorating had always been a strong interest.  Finally, about 5 years ago, I conceived of the Market as a side project to my design work and it quickly grew and became my sole focus.
at what point did you decide to make your passion a business, and what inspired you?
I've always had an entrepreneurial inclination.  I was coming up with little business ideas when I was a little kid (my Dad would patiently sit with me to work up simple business plans), had my own flower business in college, loved working at the startup consulting firm during the early dot com boom, and joined with a colleague to start the interior design business.
Clover has been pretty a natural evolution of my skillset and my prorities and interests. I've always felt most comfortable in fast moving, creative environments, and it combines so many of the things that I love to do: planning and implementing the business strategy, constantly having to learn new skills, drawing inspiration from the creative force of the vendors, and just managing the operational aspects of to make everything work smoothly.  I love that it challenges both my left and right brain.
what are the most rewarding aspects of your work/passion? 
I love connecting with the artists and collectors and developing our community.  I love the professional relationships I've been able to develop – other shop owners, the vendors themselves, other local and regional craft fair organizers, supporters of the arts, etc. – a positive, supportive community that I am very honored to be part of.  I love not having layers of approvals to get something done.  I love not having meetings – well, not that often!  I love continually having to learn, experiment, and try new things.  I am just relentlessly curious, so I get to learn new things all of the time and stretch my skills and comfort zone.  And I love to see how broader community of vendors and customers has grown…that is just SO much fun since it's all totally taken on a life of its own and blossomed into a really beautiful, highly supportive environment.
how has social media helped to further your business?
Social media has been hugely important in developing the Market.  It has quite literally grown in large part to Facebook, Twitter, Pinterest, and the like.  They all play a huge role in marketing and communicating our message, defining the Market's aesthetic, making connections, allowing for customer evangelism, and helping to keep the buzz going.  I'm not sure, actually, whether Clover would be where it is today were it not for social media.  It would have been much more difficult, if not impossible, for a small bootstrapping business to get the word out through traditional advertising only, and these social media tools have allowed me to reach so many in a really cost effective – and visually rich – way.
what is the most challenging aspect of running your own business?
It's very difficult to put any boundaries on the work.  I have many days that never seem to end because the work is always "there" and I'm on the hook for it all as a one-woman operation. I have an amazing group of helpers and volunteers on Market days, but the rest falls to me.  At times the pressure can be overwhelming, and the balance seem way off kilter, but I can't stop because I love it so much!  On the flip side, technology has also enabled this beautiful balance since I can review vendor applications on my iphone at a soccer practice, so it has its good and bad aspects for sure!
what's a typical work day look like for you?
Up early to try to get in a little bit of work before my kids wake up, get the kids off the school, then work most days until they come home.  I'm in mom mode in the after school hours helping with homework, taking them to practices, preparing dinner, and hanging out with my kids and husband as much as possible.  Family dinner thankfully still happens every night – I am fiercely protective of that and hanging on as long as I can!  Then typically more work after the kids are in bed, usually in front of some cheesy TV (guilty pleasure) with my husband.  The nature of the work varies from day to day and time of year but of course involves heavy bursts of activity around vendor application review, keeping the website and social media sites updated, tackling billing, working on new marketing and advertising materials, and of course managing the logistics around each Market like the space assignments.  Bedtime is always too late, but blissfully exhausted. Repeat the next day!
as you've developed your business/brand, what has surprised you most?
I've been pleasantly surprised about how it's been received by our customers and the community at large.  Clover was very warmly embraced, and our customers really do support and promote our vendors.  And the vendors…I just love seeing their interaction and connection with each other at the Markets and beyond.   They are just a super creative, hardworking and supportive group of people and I love providing, in some small way, a voice and a outlet for them to connect and thrive.
what advice would you give to someone considering a similar path?
For anyone considering a creative, entrepreneurial path I'd offer the following advice: if it's something you love and are passionate about, and you can make it work financially for yourself, go for it!  I can't imagine anything worse than a life fill with regret and "what if's".
Do your homework, understand your competitive environment, and spend adequate time defining what makes your product or business really different.  There's nothing worse than a copycat in my book – find your niche and be uniquely YOU.  Stay true to yourself and your vision as you grow.  Be prepared to work a lot, be open to constant experimentation and learning, connect like crazy, and the rest will hopefully follow. And good luck!!!
please check out Clover Market elsewhere… site / instagram / twitter / facebook / pinterest / flickr
 **philly creatives is a regular feature…read the archives here**