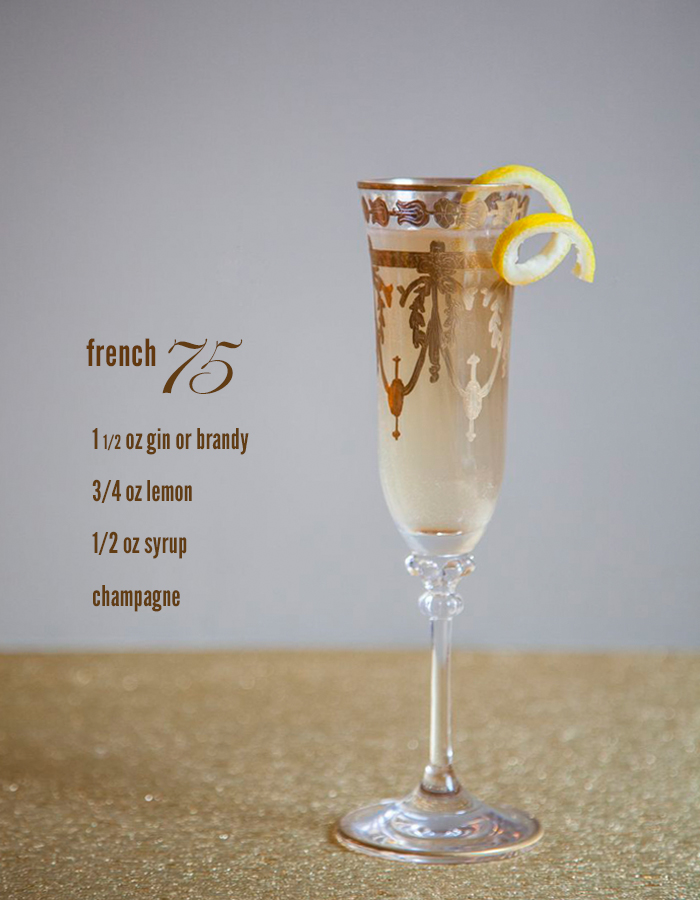 With the holidays upon us, it's the perfect time to share one of my favorite cocktails! The "French 75", also known as the "Soixante Quinze", is a classic + vibrant champagne cocktail. There are many theories as to it's origins, and much debate over gin vs. brandy, but we know the recipe was first recorded in 1930. The name refers to the power of the drink, which was allegedly created by a World War 1 fighter pilot-saying it felt like being on the "receiving end of a French 75mm howitzer artillery piece"! It does pack a punch…you are forewarned-and as always, drink responsibly please. Personally, I like to think of it as elegantly potent, and anything that was a favorite of Ernest Hemingway is a favorite of mine.
combine base spirit, lemon juice + syrup in a shaker with ice; shake for 10-15 seconds
strain into a flute or coupe glass and top with champagne
santé!