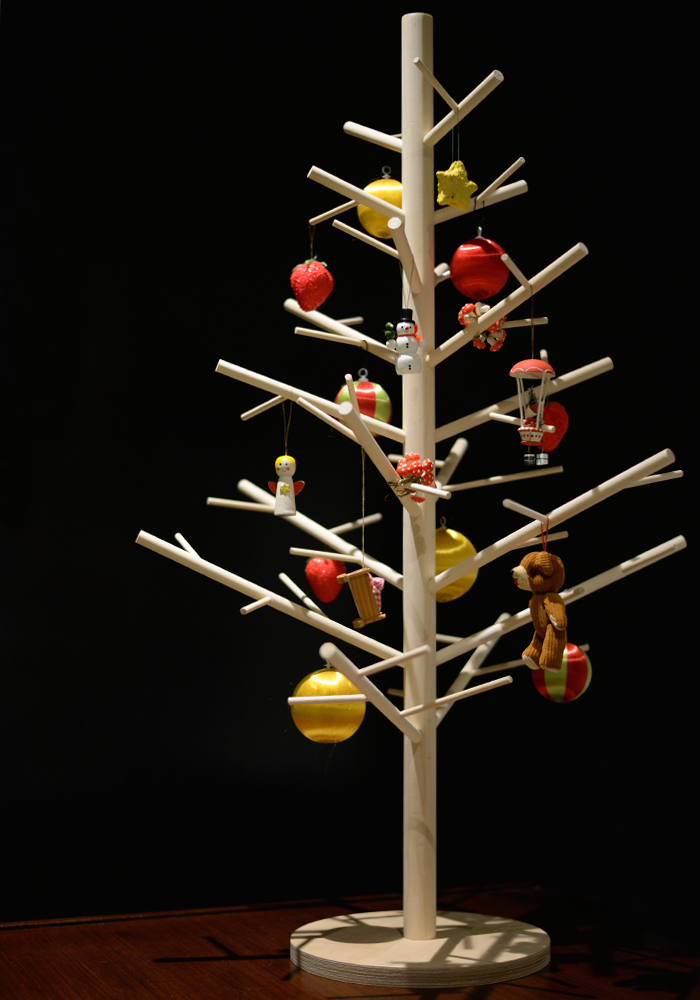 Ever since we finished the playroom, I've been scheming + dreaming about a separate tree for the kids. I wanted them to have something different + interesting, that they could decorate themselves. After months of searching (and even begging mr. fleurishing to make something), I found the perfect tree! Enter Carrie Leeb, a San Francisco-based artist (and tree lover) who makes these gorgeous, reusable, decorative trees. I reached out to her and she (thankfully) obliged my last minute holiday request, and agreed to let me share this discovery with you all! I'm just so smitten with it.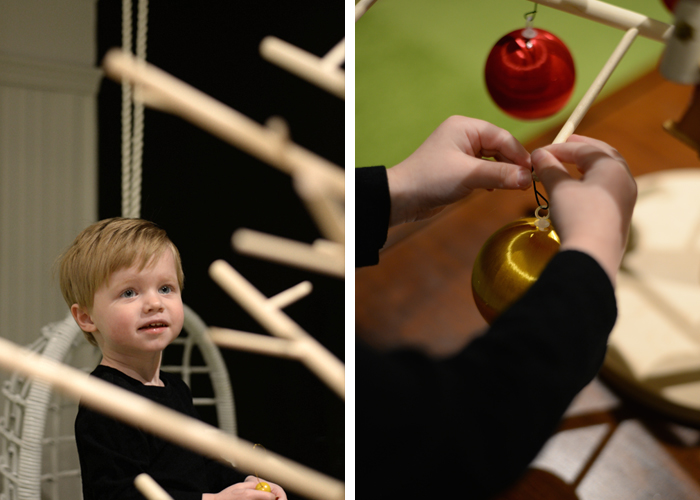 My husband and I put it together one night (super simple + straightforward), and had it set-up (bare) and ready to decorate when we invited the kids in to see the surprise. Their faces lit up with delight and curiosity, as it was certainly different from any tree they had seen before! I had a selection of fun + colorful ornaments laid out that I've been saving for a playroom tree (from our childhoods – does that make us vintage?!) and they immediately got the idea. FUN.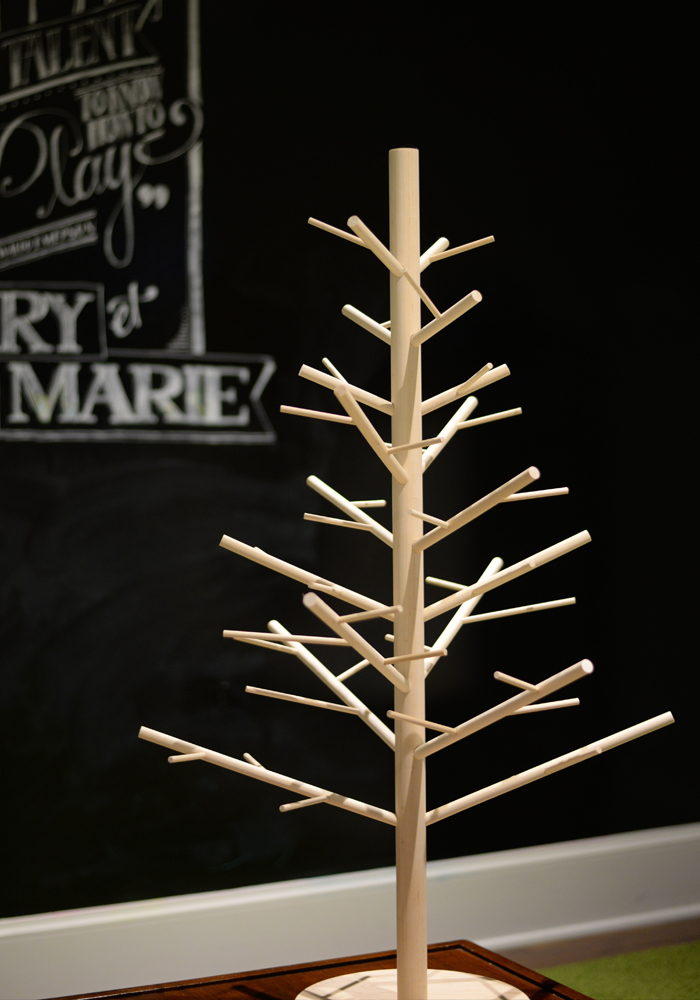 Both Marie + Henry delighted in decorating, and the structure allowed them to do it with ease. We were pleasantly surprised to see them so focused and dexterous. It's so special to see them enjoying ornaments that I remember so vividly from my childhood. The colors, combined with the modern aesthetic of the tree, make my designer heart go pitter patter.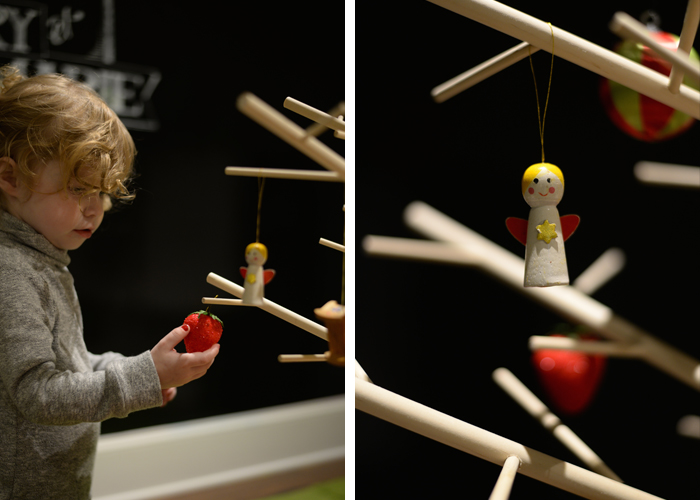 We didn't add lights since we wanted to keep it front + center in the room, although you certainly can – check out the ReTree gallery for inspiration! I can't wait to bring it out for other holidays (i.e. hearts for Valentine's Day, and displaying my grandmother's vintage easter egg collection)! The quality of this handcrafted tree is evident – I know it will bring us joy for many years to come. I encourage you to explore the ReTree site and learn more (psst…there's a 6 ft. version)!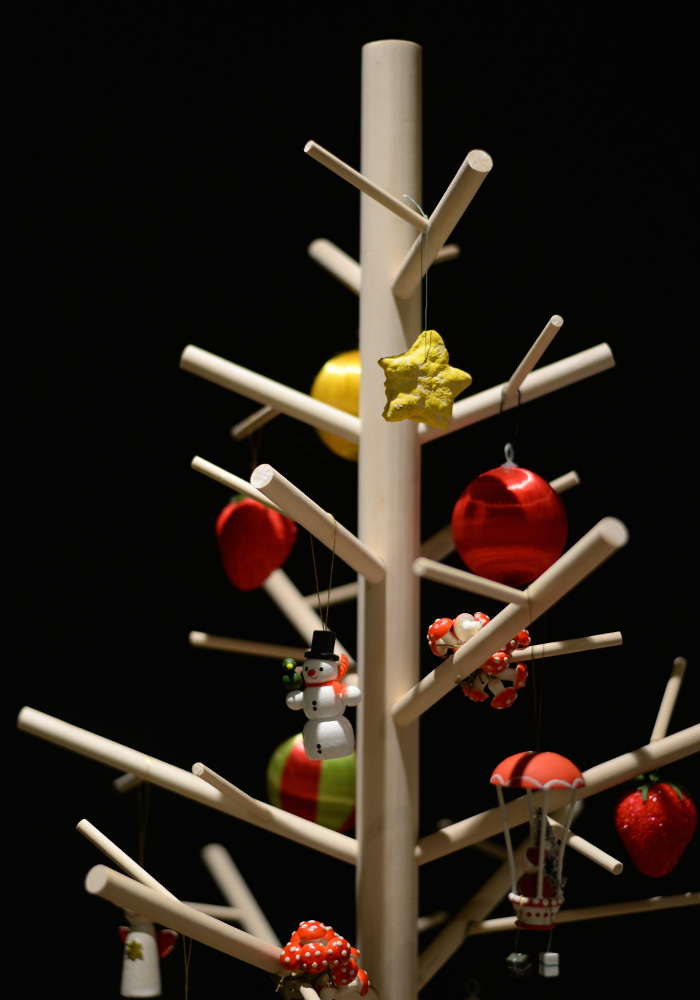 **3 ft. seedling tree c/o ReTree…as always, these opinions are my own**