I'm thrilled to be sharing one more of our favorite kid-friendly spots in Paris, in collaboration with Gap Kids (you can see all the amazing people + places via #littlecityguides). In case you missed them, check out our first + second spots…they are beautiful places to explore with children. Today also happens to be National Twin Day, which I somehow miss every year, so I'm thankful to be able to celebrate it with some Parisian cuteness courtesy of Henry et Marie. The gardens and architecture of Palais Royal have always been a destination for me – both visually stunning and a beautiful oasis from the city chaos that surrounds it. With a major renovation having just been completed, I couldn't wait to take the kids.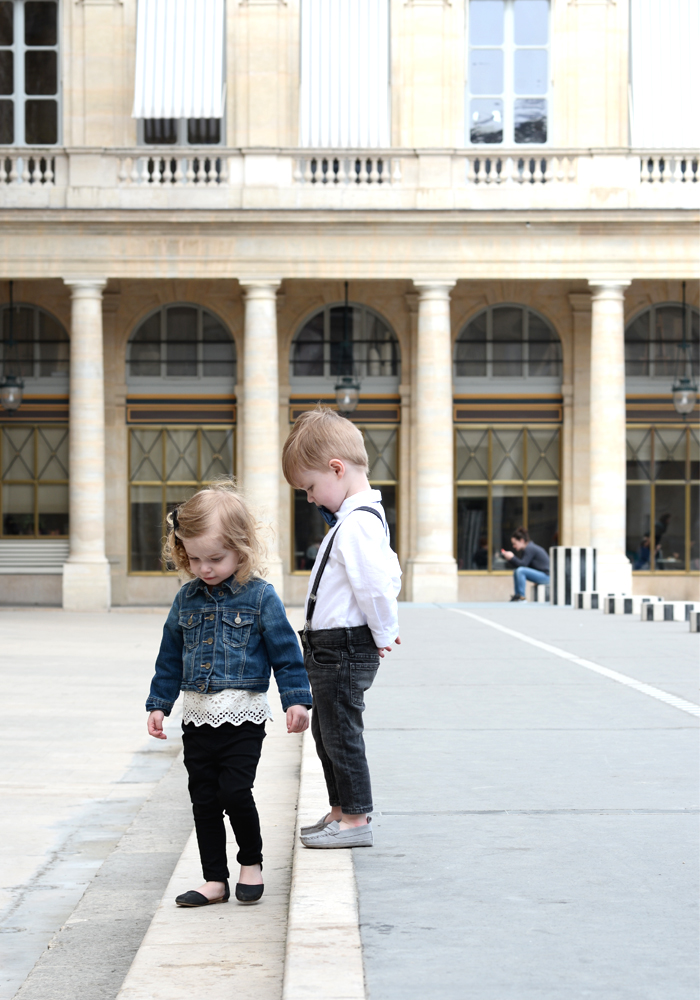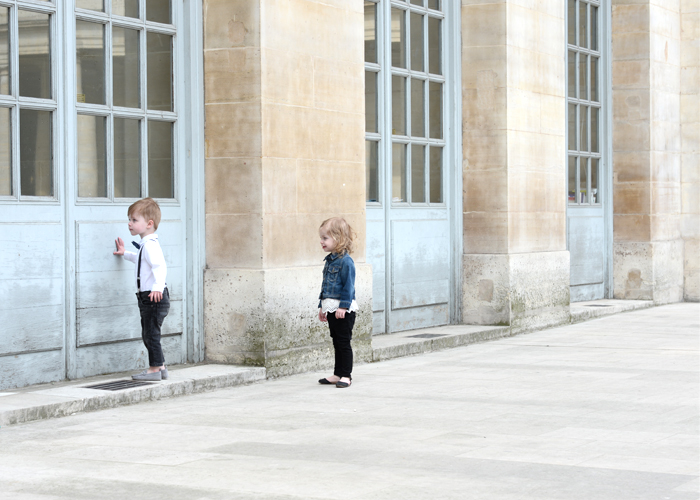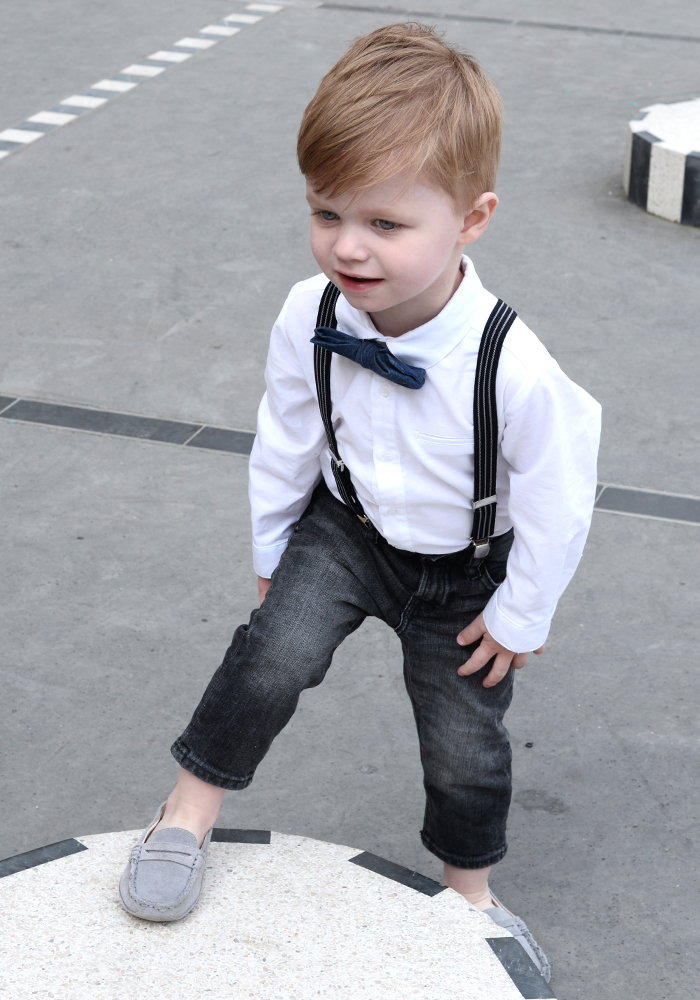 The courtyard known as Cour d'Honneur is such a fun place for both adults and children, thanks to the Colonnes de Buren, an art installation that was quite controversial when first introduced in the mid 1980's. It's many black-and-white columns of varying sizes seem to beckon toddlers, providing the perfect backdrop for games of hide-and-go-seek, running in circles, pigeon chasing, and sitting pretty. As soon as we arrived, Henry + Marie knew just what to do, and could have spent all day doing it. The kids were looking playful + classic in their Gap duds – Marie in her favorite denim jacket + stretch jeans, and Henry rocking his skinny jeans, bow tie + suspenders. As you may have noticed, suspenders are Henry's jam  – what was born out of necessity to hold his pants up has become his signature look, ha!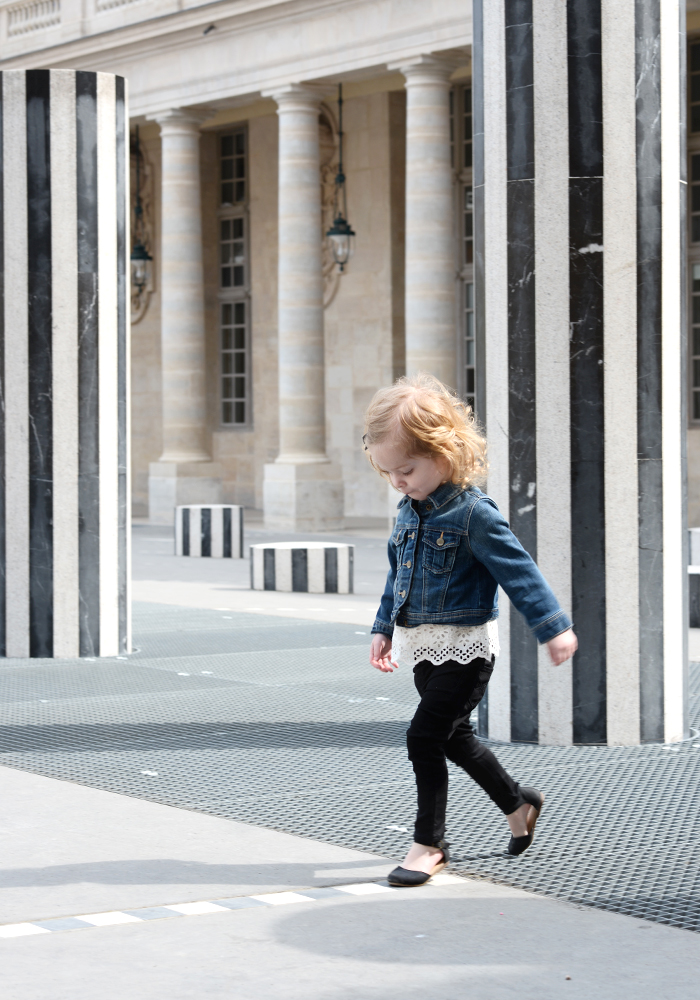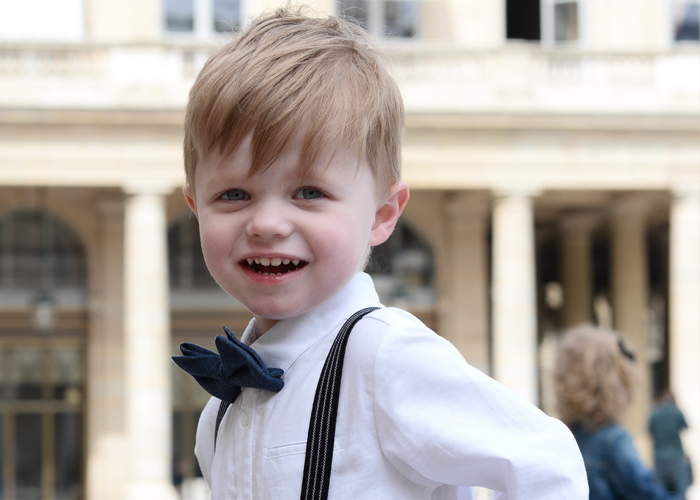 It was very difficult to narrow down my images for this post, as the gorgeous backdrop, beautiful day, and cuteness of the kids made for so many awesome shots. I highly recommend it as a spot to take your children in Paris – grab a coffee from nearby Cafe Kitsuné, let the kids get their energy out, and then enjoy a leisurely stroll through the gardens. Many thanks to GapKids for outfitting Henry + Marie and letting us share our adventures…merci mille fois!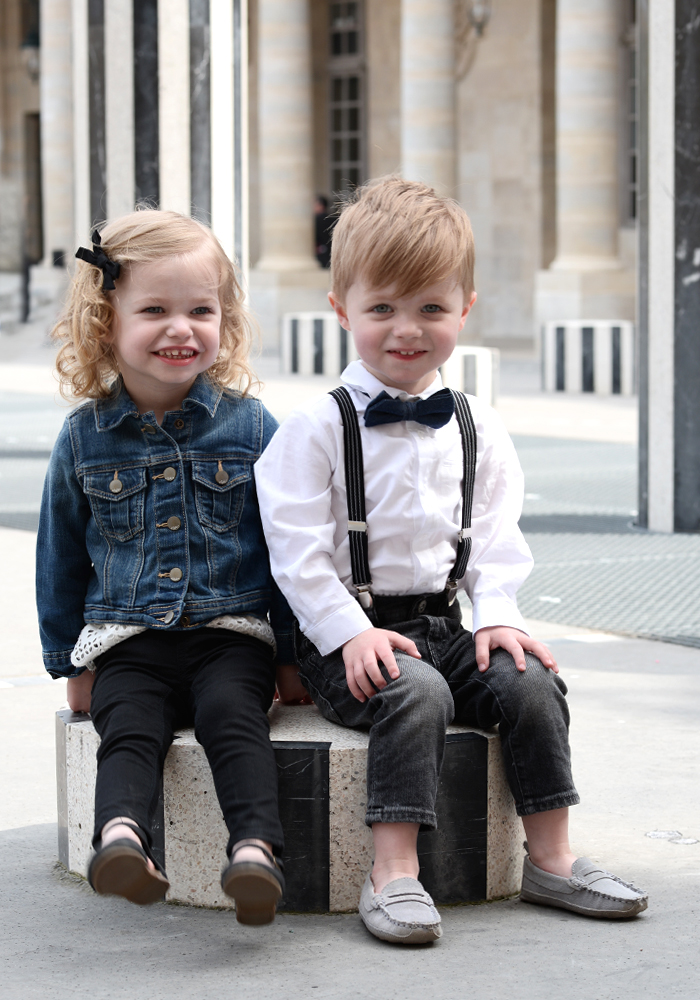 Palais Royal – Cour d'Honneur | 8 rue Montpensier 75001 Paris