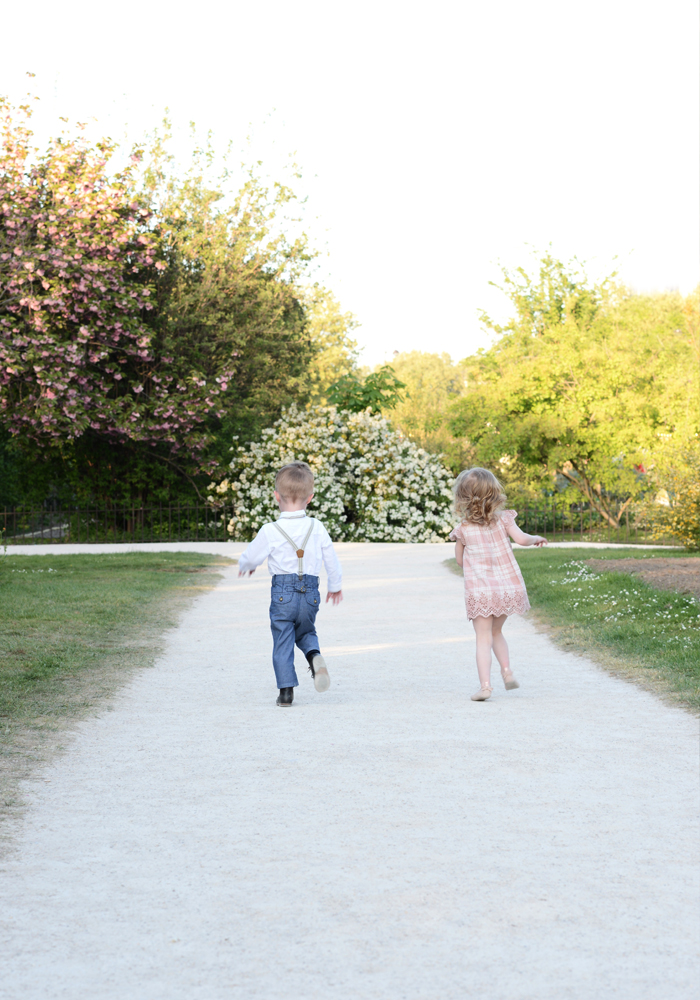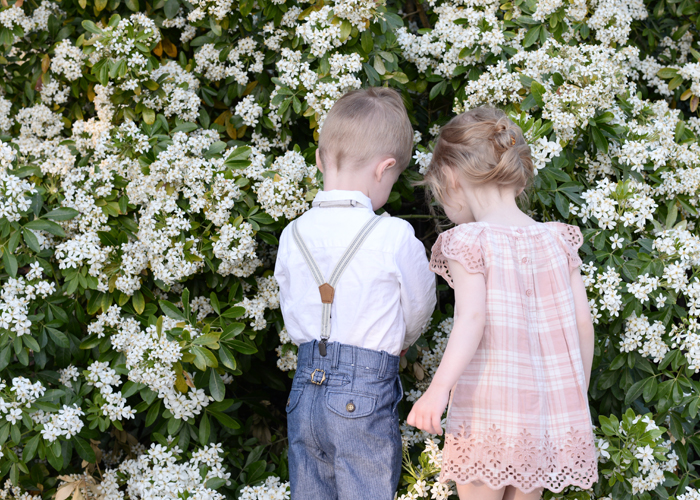 The Jardin des Plantes is a magical place, and seeing it for the first time with my family was extra special. It's a fairly formal garden (as many French ones are), so we were inspired to dress up for the occasion, with the help of GapKids. I'm thrilled to be collaborating with them to share some of my favorite spots to visit with children in Paris, over the next few weeks. They'll be traveling around the globe this summer with the cutest little ones – follow along each week as they highlight a new destination (#littlecityguides). Today, I hope to transport you to the "garden of Paris"…le sigh.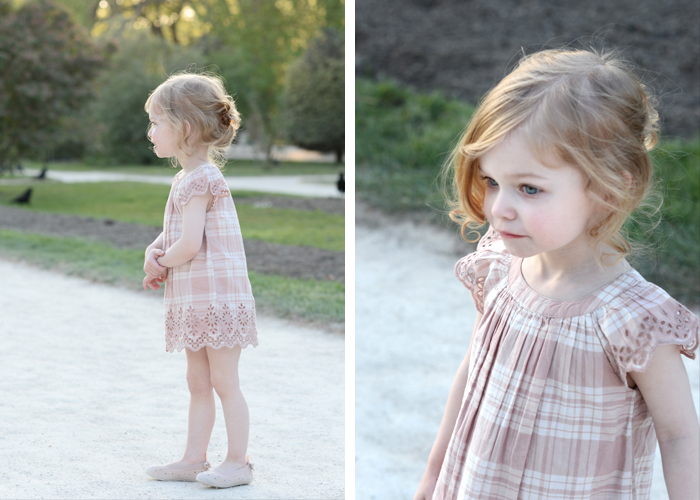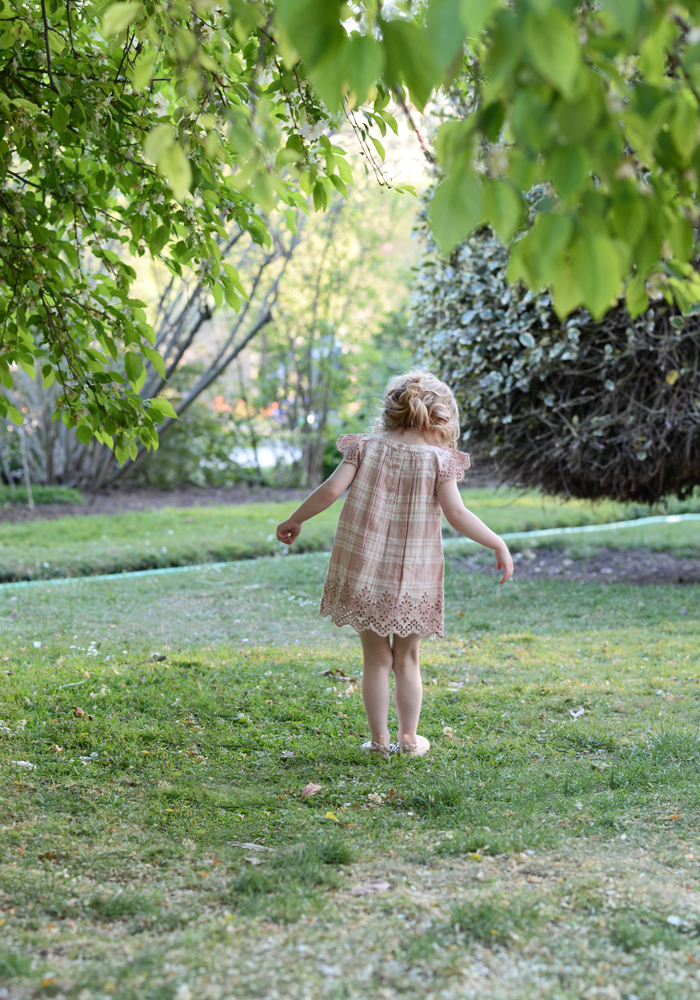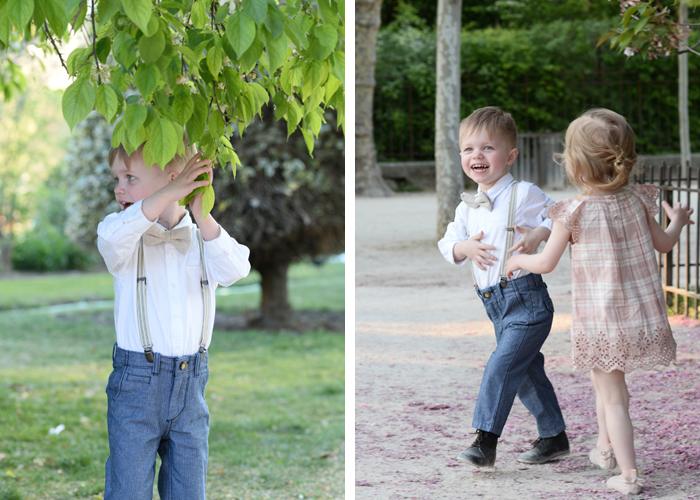 Dating back to 1626, le Jardin is the main botanical garden in Paris, and you can find many children frolicking there on any given day. Most of Henry + Marie's favorite places in Paris were – no surprise – open spaces where they could run free and explore. The Jardin des Plantes is expansive, with wide (sandy) paths and magical spots for children to discover. The blooms are most glorious in the spring, and we were so lucky to witness it. In addition to the gardens, there are four museums on the grounds, as well as the second oldest zoological garden in the world, initially founded to house animals from the royal menagerie at Versailles. You could easily make an entire day of your visit, but we opted for a sunset stroll.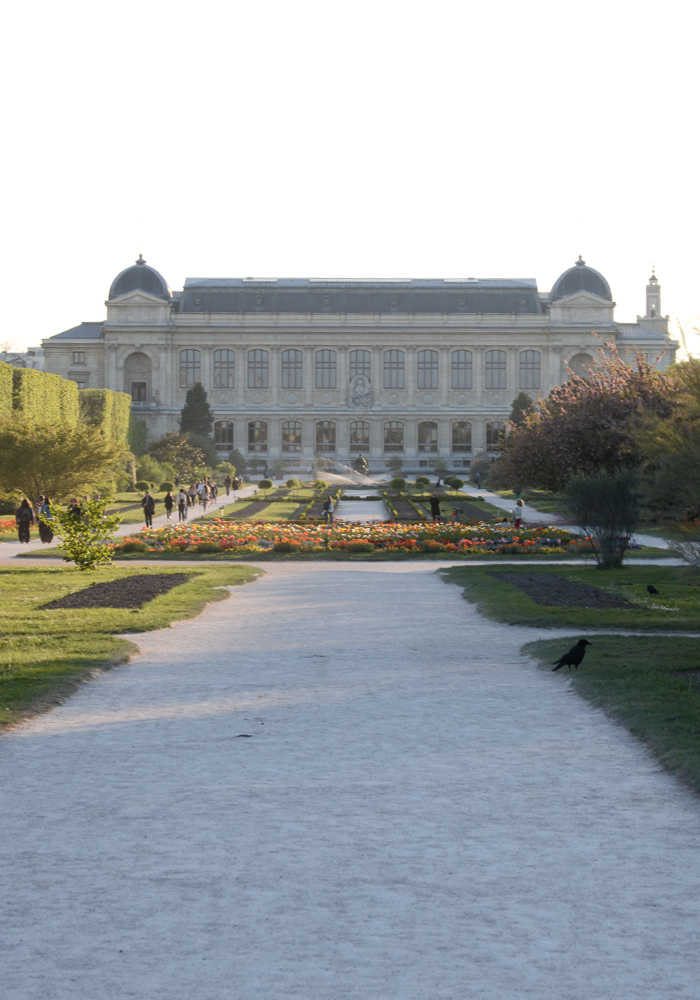 These two are constantly MELTING ME!! They hugged for a few minutes in front of this gorgeous bush – I'm just so thankful I managed to capture it…these moments are everything. It's very hard (as a proud maman) not to post every single photo I took, but I'll spare you the rest- I'm sure this much cuteness will more than suffice. By the way – Marie is wearing the plaid eyelet flutter dress + starry ballet flats, and Henry is rocking the linen-cotton shirt + dressy trousers. Many thanks to GapKids for outfitting Henry + Marie and letting us share our adventures…merci mille fois!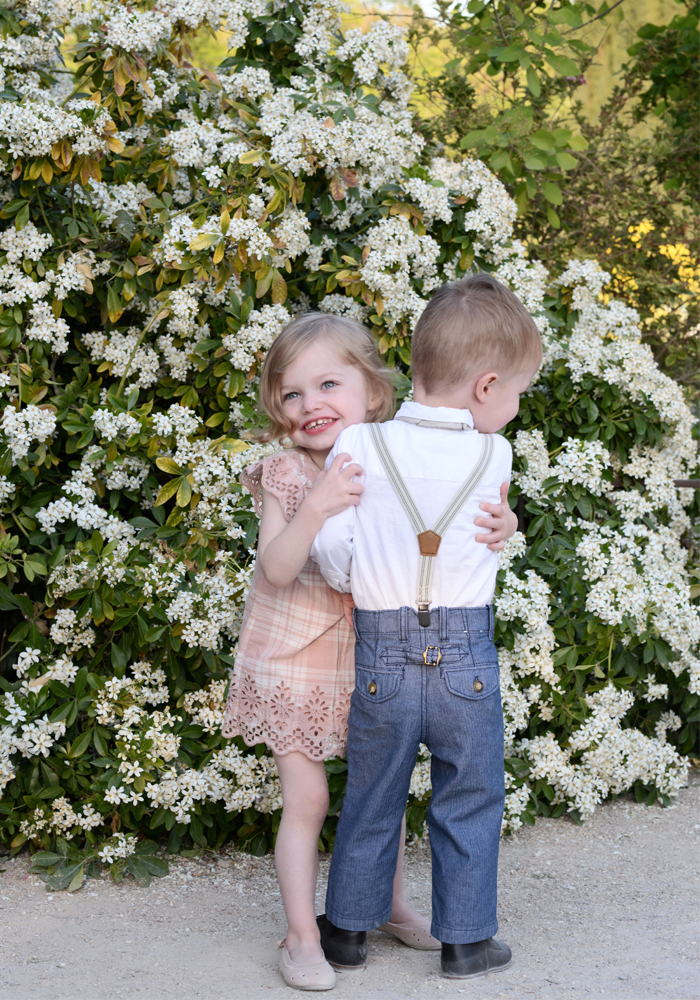 Jardin des Plantes | 57 rue Cuvier 75005 Paris