This was my view for a week in Paris, and I have good news for you – it can be yours too. Renting an apartment is, in my opinion, the best way to experience a city. Having worked with Haven in Paris before and loving the experience, I reached out to them again for this trip. I have them to thank for my new obsession with Montmartre, which I got to know intimately while staying there. I had always heard about the unique vibe, and boy did I feel it – it's palpable. The first thing I did after checking in (and being kindly greeted) was wander charming side streets and discover new perspectives of Paris. I'm getting ahead of myself though, as I'll be sharing a neighborhood tour separately, soon. First, let me give you a tour of the apartment, which is classic yet modern, spacious yet cozy, and just like the neighborhood…very hip.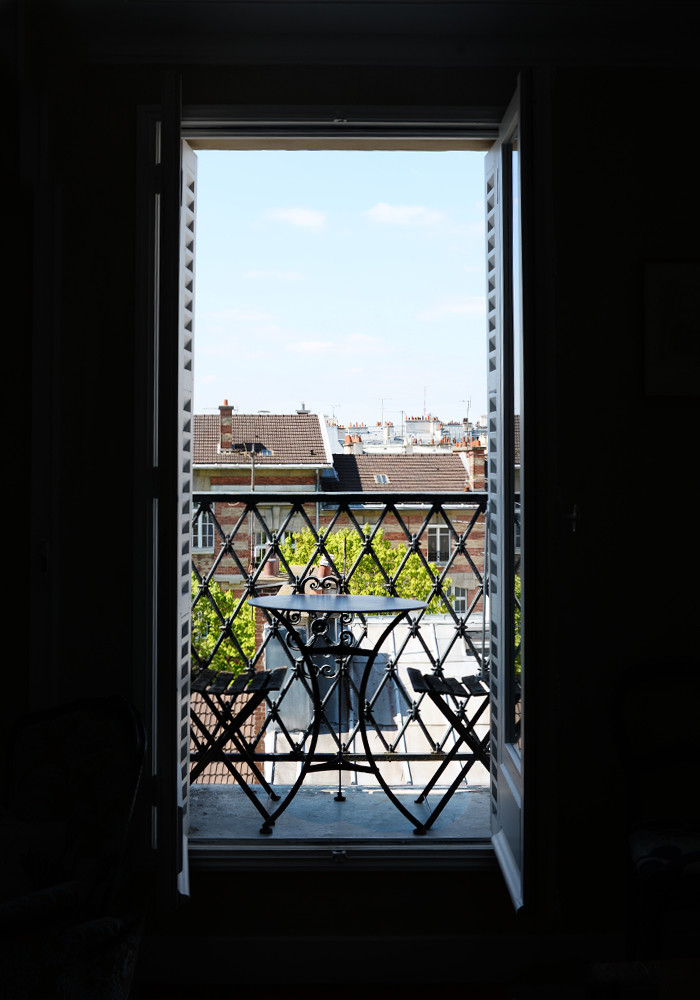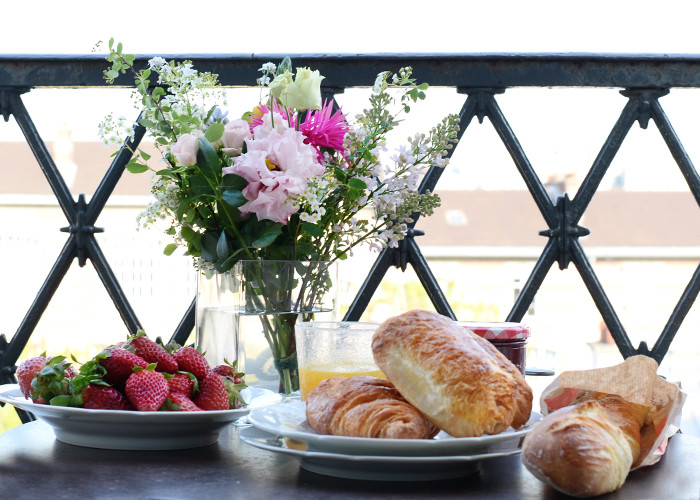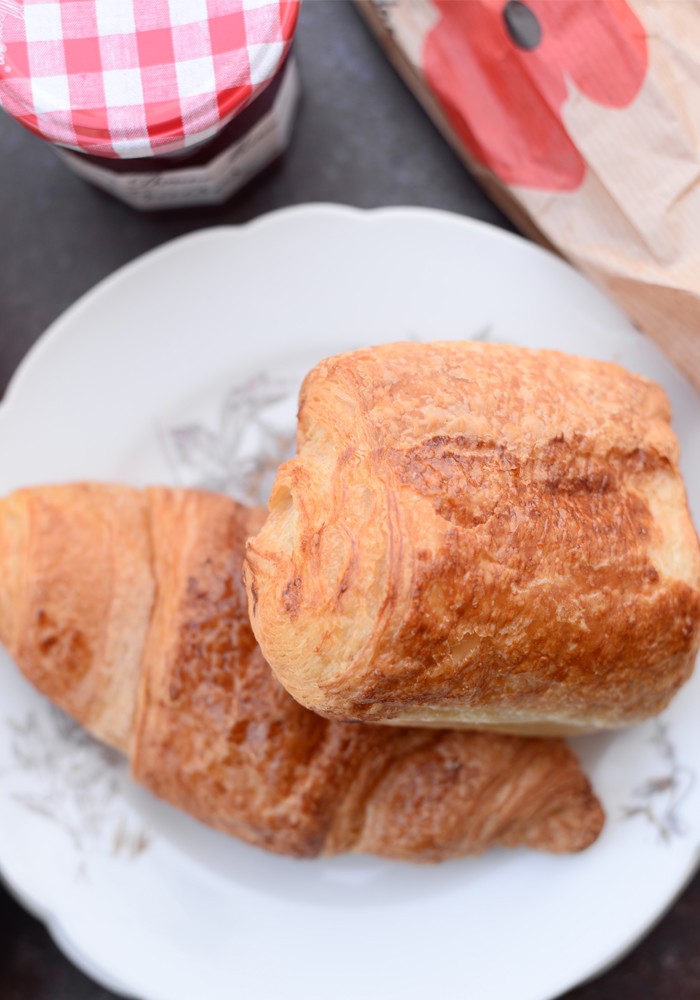 While the interiors are beautiful and thoughtfully curated, the balcony beckons you. Every morning I found myself there in a somewhat meditative state, saying good morning to the city. The rooftops of Paris are so iconic and beautiful…I could have just sat and stared at this view all day. With the Invalides, Roue de Paris, and the tip of the Arc de Triomphe in plain sight, it's breathtaking! Located on a quiet street (but close enough to the buzz and heartbeat of the 18th), you can watch as residents lovingly hang their clothes to dry, listen as children laugh and play in a school courtyard, and the bells of the local church announce the hour. It's a quick walk to the local market for fresh fruit, and the boulangerie for croissants and a warm, crisp baguette – is there anything better?! Ok maybe the butter…maybe the salty, creamy, butter is the best part. Ugh, that's like choosing your favorite child, I can't do it. Le petit dej with a view…#yesplease. Click through for more!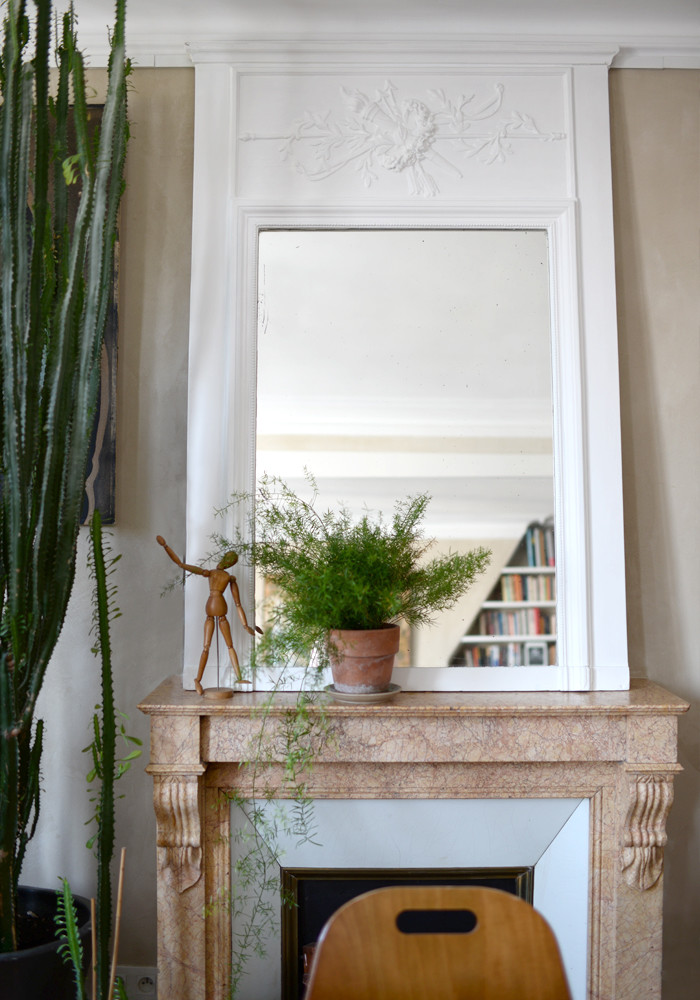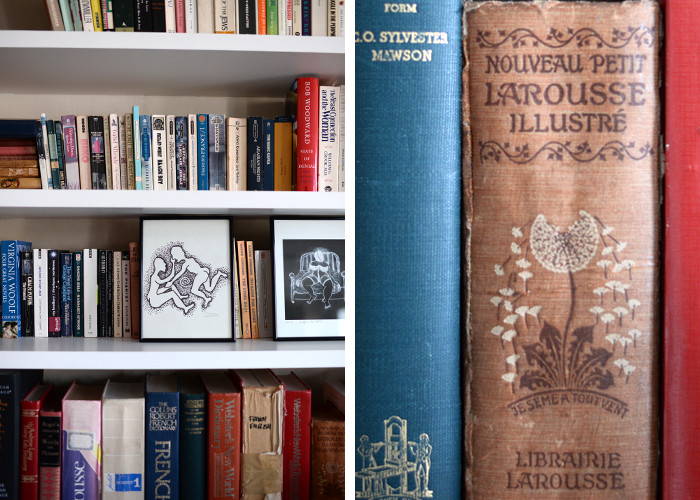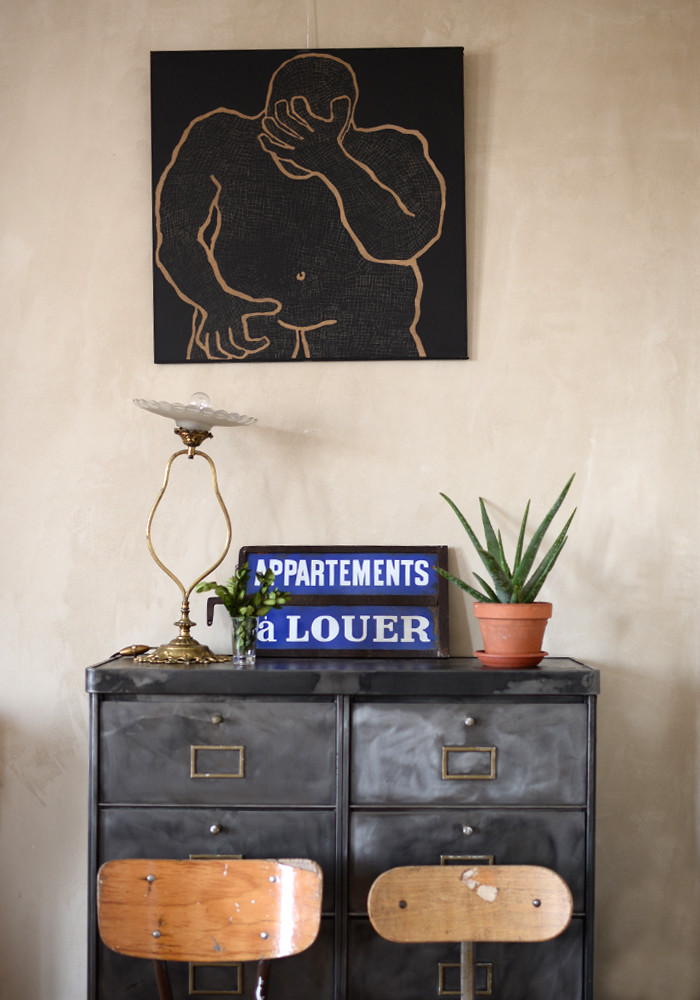 There's something about a place filled with art and books that gives me comfort. Maybe it's because my mother is an artist and a librarian, but I feel an interior is lacking without their presence. You are truly staying in someone's home when renting, and it feels exactly like that – it's cozy and comfortable, with all the comforts you're used to (and maybe a few more that you're not). The kitchen is enormous, modern, and oh so charming, as is the entire place – for a complete view of the interiors you can see the gallery here. From an informed and elegant greeter meeting you upon arrival, to fresh flowers and wine awaiting you, neighborhood recommendations, and attentive communication throughout your stay, the service and quality of Haven in Paris rentals is unmatched. With such luxe and comfortable accommodations, your mind can focus on where your next adventure will lead you. Stay tuned for more of mine, and an intimate look at Montmartre!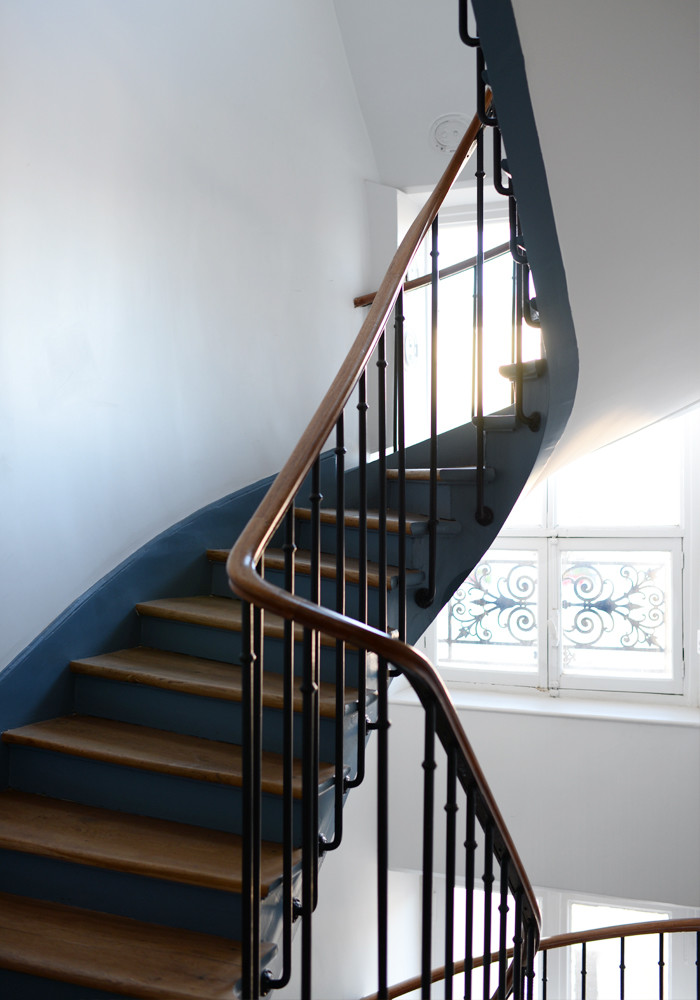 *this post is sponsored by Haven in Paris…all words and opinions are my own*