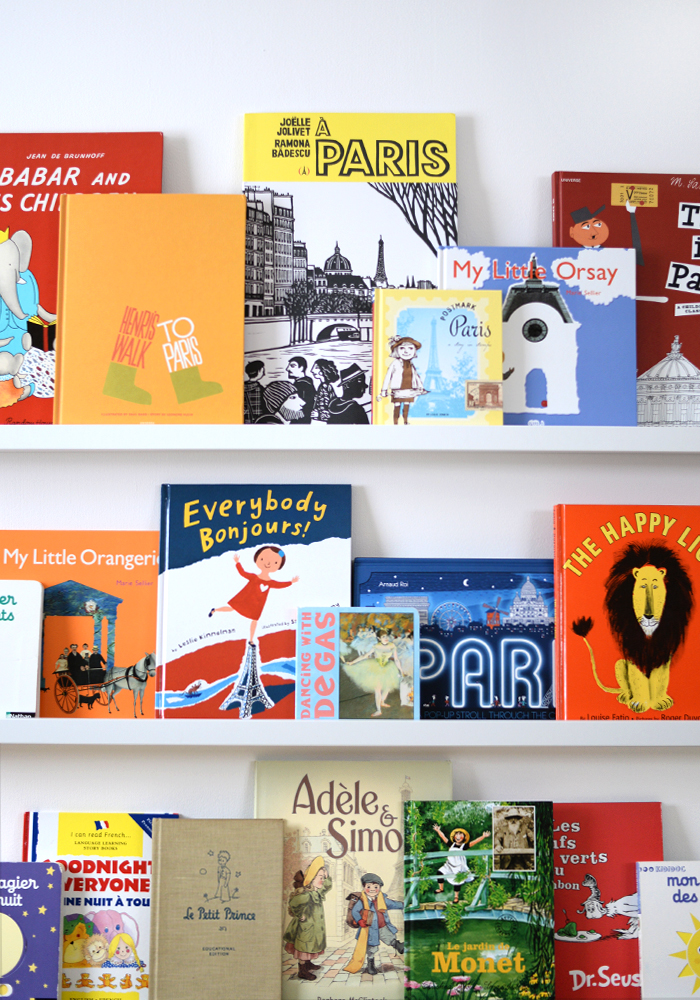 Our children's French + Francophile book collection came in handy for the exciting news we shared with Henry and Marie this week (and are now sharing with you)!! While these shelves usually have an interesting mix of subjects, I gathered and arranged these especially for our announcement. We invited them in (mommy poised with camera in hand), let them peruse the familiar books, and then posed the magic question after they had a chance to study them.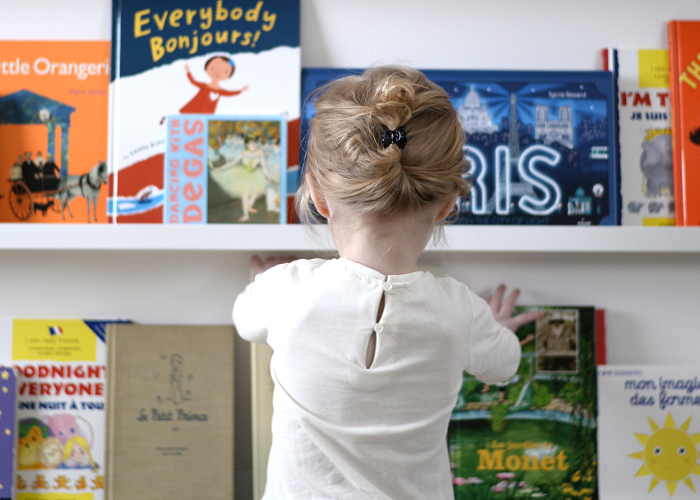 "We're going to be taking a very special trip soon – can you guess where we're going?!" To which they simultaneously replied "France!" + "Paris!"!!! I just had to animate these photos for full effect. I think it's safe to say they're excited.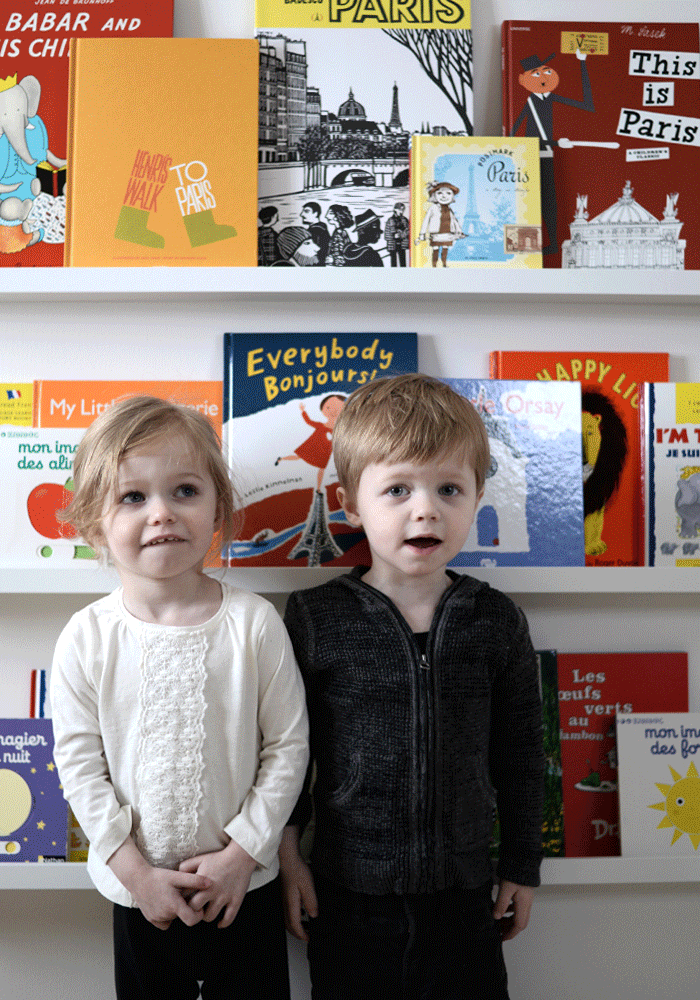 WE'RE GOING TO PARIS!!!!!!!!!