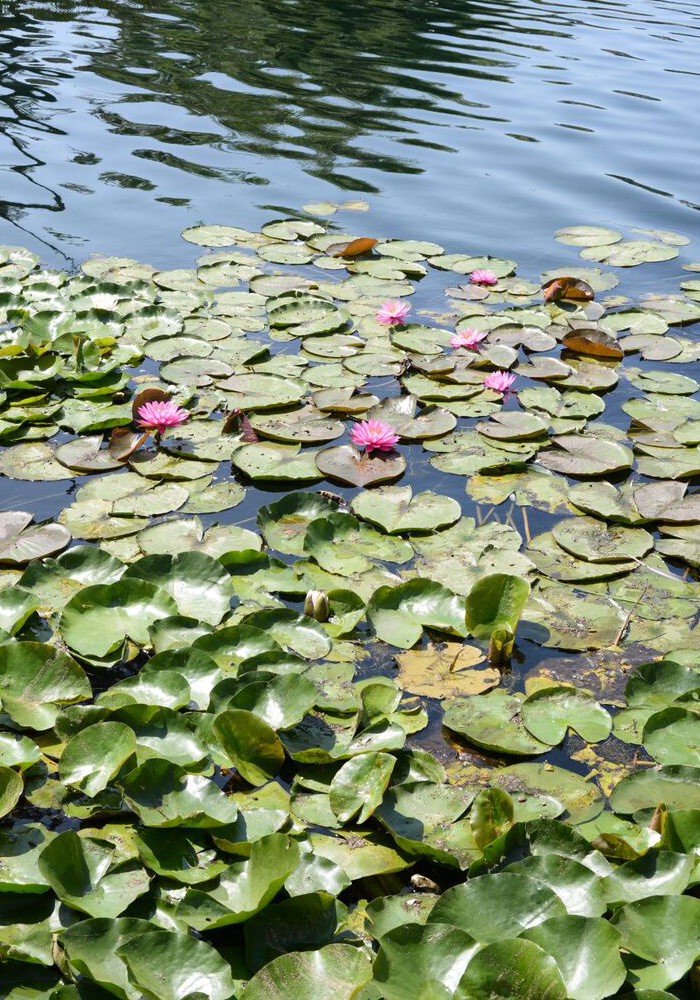 Please pardon the blog + social media silence…we are still in the midst of moving but I'm back with a recap of our time in LA! I've never actually done a typical "travelogue" before – I usually prefer to break up our explorations into individual posts. However I feel this approach works best for our CA trip, so here goes nothing. Pardon the length, as I'm covering Los Angeles all in one. Upon arrival (and after a stop at In-N-Out Burger), we checked into our airbnb rental….a modern craftsman in Echo Park. I wasn't familiar with the neighborhood, but was pleasantly surprised at how family-friendly and welcoming it was – I could totally imagine us living there. Our first outing was to the nearby Echo Park Lake, which enticed us with it's beautifully groomed landscape, playground, and paddle boats. The kids especially loved the paddling part, of course. Despite the heat, the lack of humidity + predictable sunshine made for a real treat for our entire visit.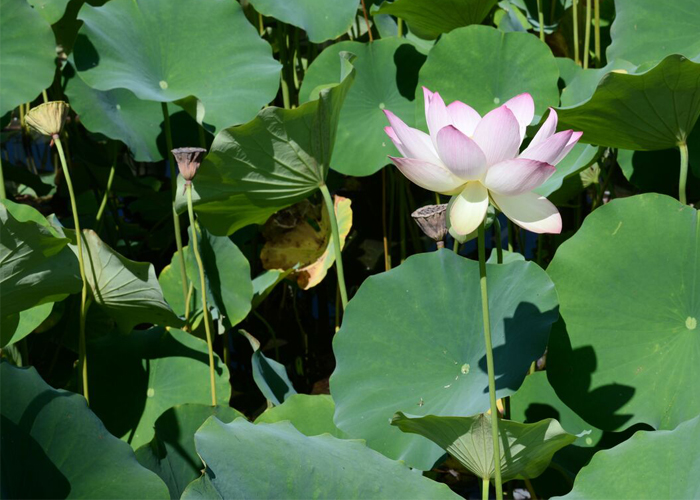 Day two was a bit tricky with our schedules being thrown off, but the kids were troopers. We made time to meet one of my favorites, the lovely Justina Blakeney. It was such a treat to finally meet her after years of online friendship – in addition to our love of design and the blogging community, we became mothers one week apart. She is just as beautiful + down to earth as she is online, for the record. For lunch we headed to The Line Hotel, specifically the rooftop oasis known as the Commissary. With it's inventive menu and lush surroundings, it's quite the escape from the city, and during the day it's kid-friendly! Henry + Marie enjoyed playing with the table settings, and actually ate a good meal (a rarity these days).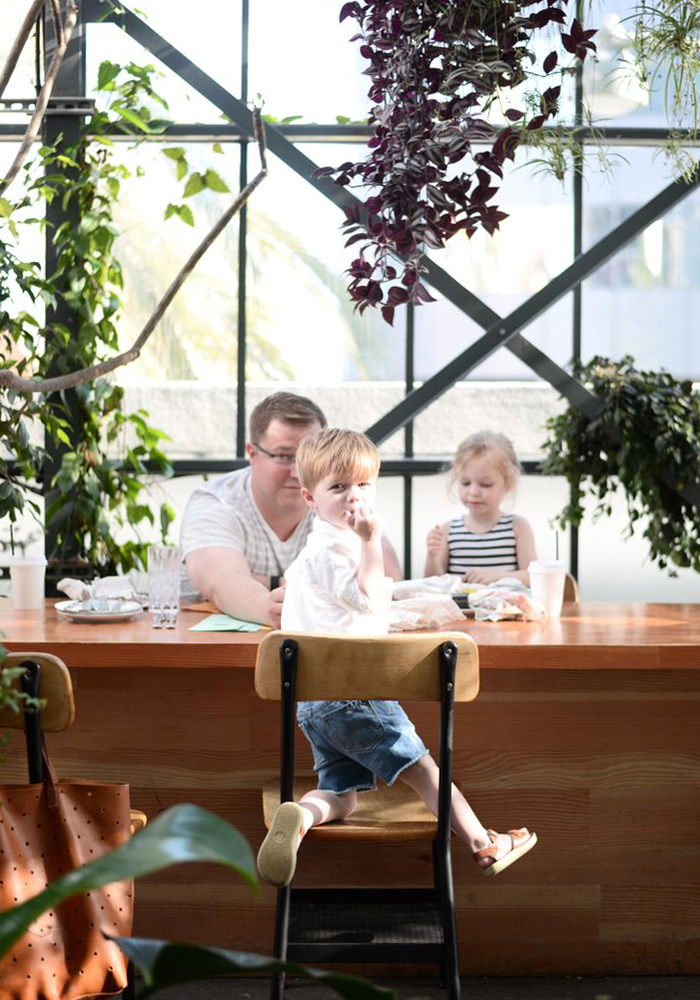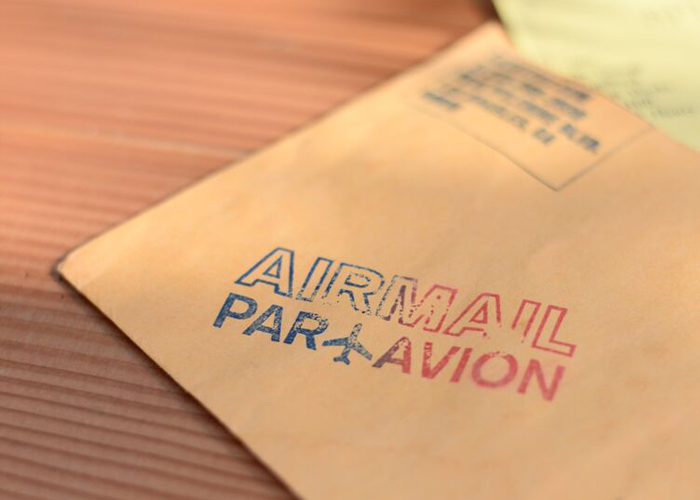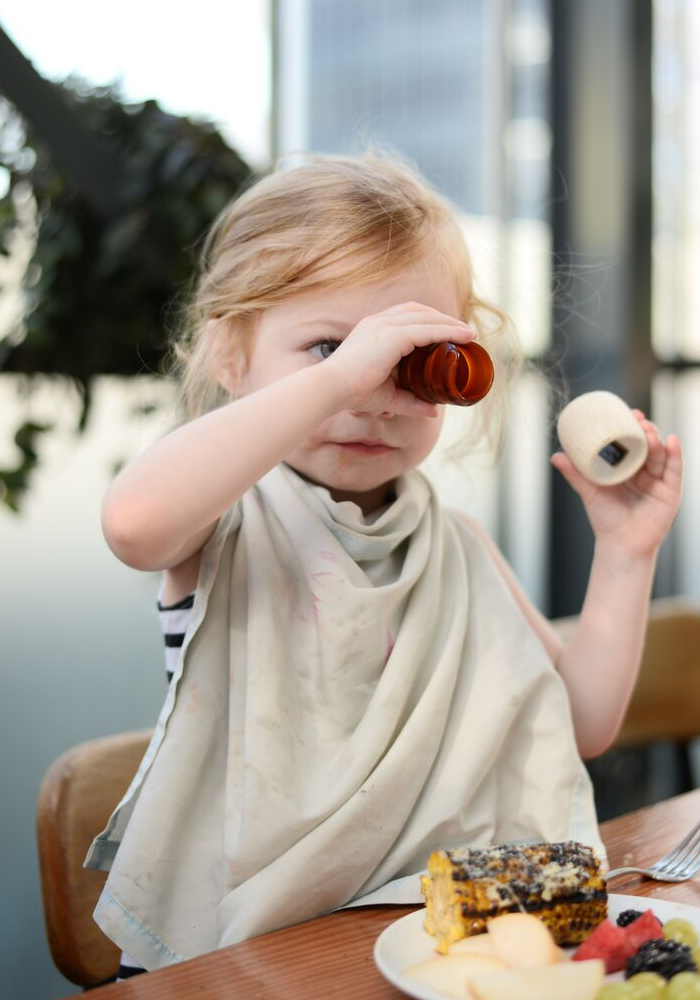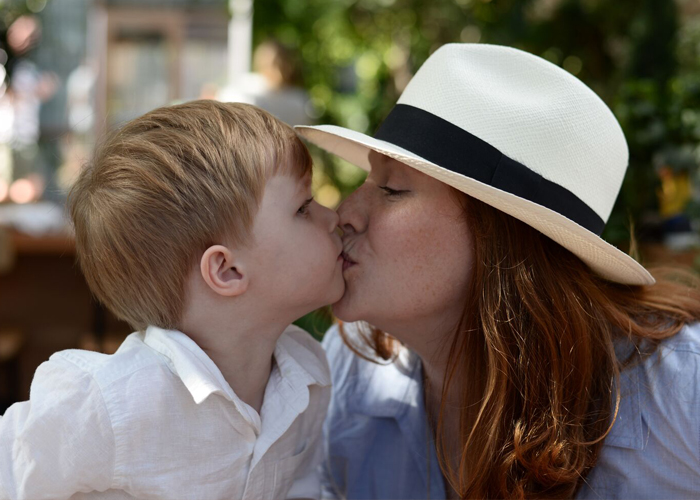 After a nice long nap, we drove to Beverly Hills for the (original) Sprinkles cupcake ATM experience. Even though I'm not very cupcake crazy, I've always wanted to go here! I really talked it up to the kids, and thankfully, it lived up to all of our expectations. Also – the cupcakes really are delicious. My favorite is the black + white, although their signature red velvet is also super yummy (fyi the mini versions are the perfect size for kids). I snapchatted the entire experience but neglected to save the video, nor did I get a picture of the cupcakes before we gobbled them up. Hashtag blogger fail.
Miss Marie always knows when the camera is on her – she has what many call "star quality". You can't quite put your finger on it, but it's palpable. Who knows – she may be destined for Hollywood! Which leads me to our next destination…nice segue, eh? I was 21 the last time I was in LA, but I remembered the Griffith Observatory and the amazing views – they're pretty memorable. In addition to the beautiful vistas, the kids really enjoyed exploring the grounds and inside (which I had never seen). It started to get really hot and crowded, so we didn't stay long. Our itinerary was pretty jam-packed, so we kept a good pace throughout our trip. We managed to never miss a nap time though…boo yeah.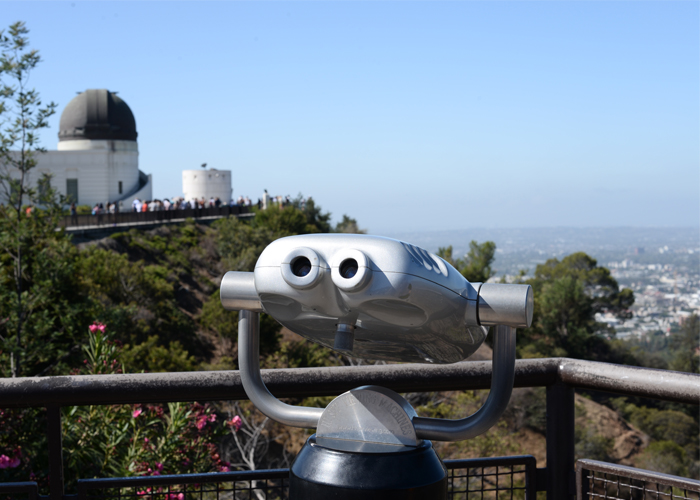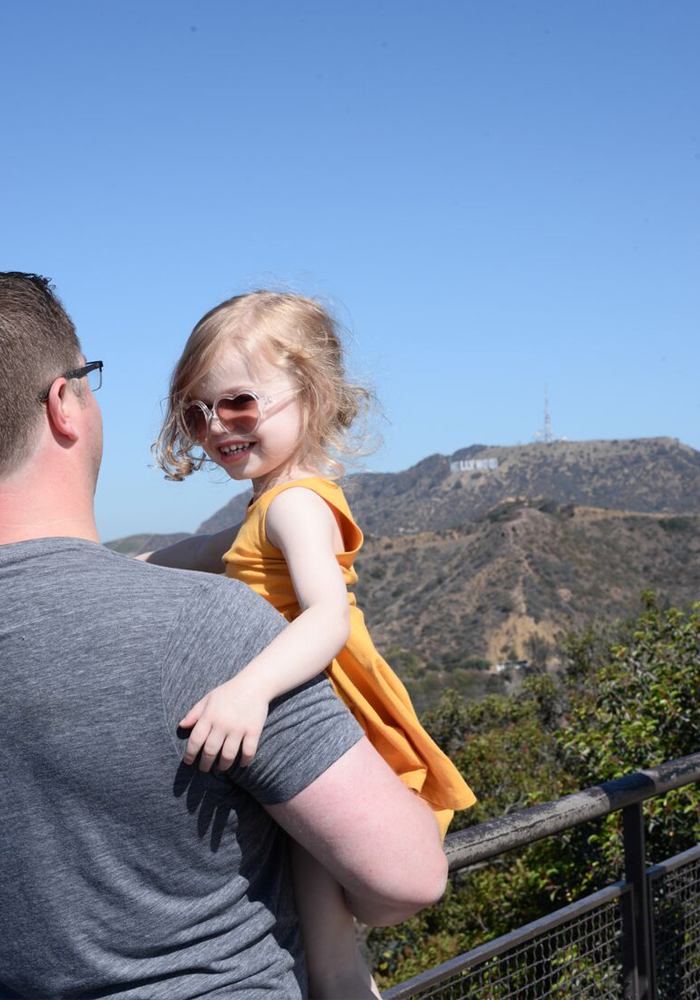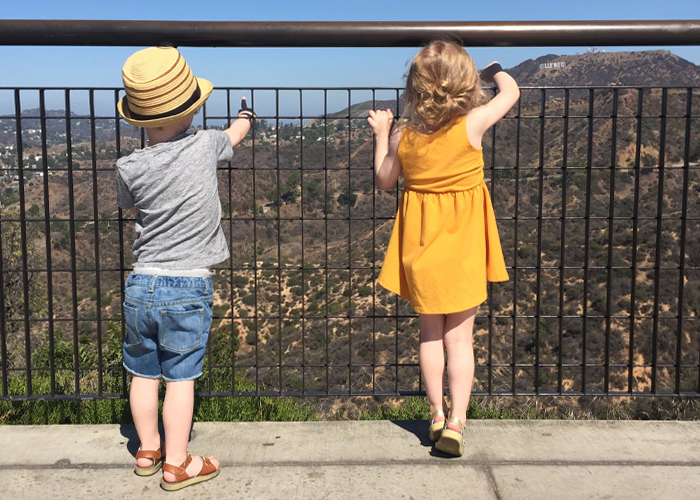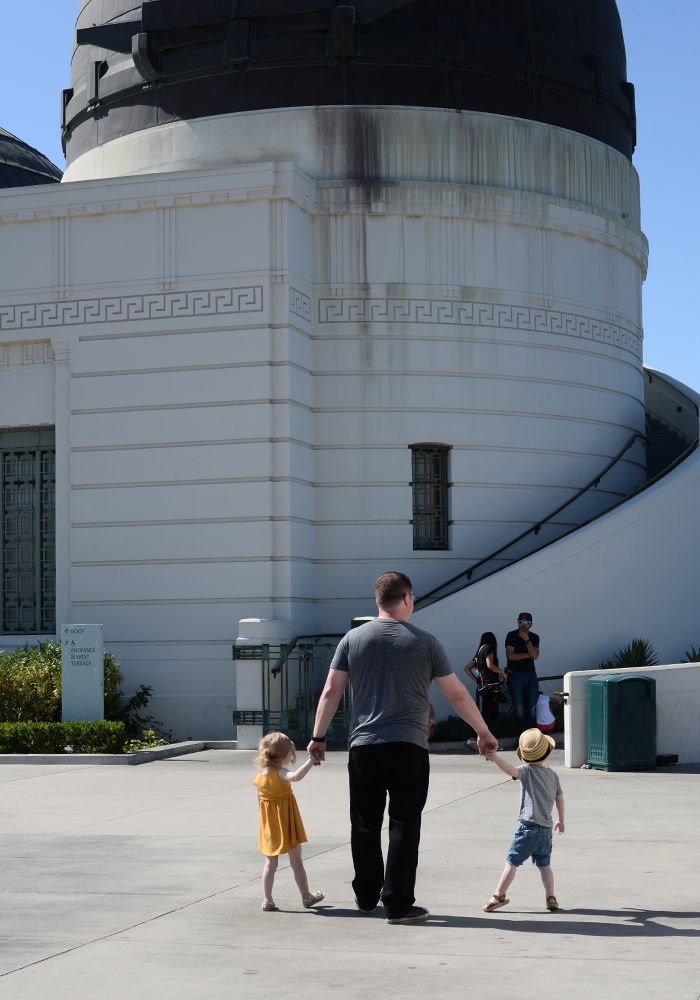 Next we headed to Bottega Louie – I just had to see it for myself. Situated in a beautiful old building and filled with gorgeous details like gilded wood, marble forever, and an inlaid brass logo…you'd think it would be my mecca. Full disclosure – I found it to be be kind of miserable, despite the beauty. It was incredibly loud and chaotic (we did go on the weekend to be fair), and being a very auditory person, that makes me very anxious and bothered. I recommend avoiding it on the weekends at all costs. Yes, we did get a box of macarons, but no…they don't even come close to the French ones I adore so much. However, it did cause me to investigate the origins of the macaron, and indeed, they were first Italian. We have the marriage of Catherine de Medici + Henry II of France to thank for them being a French staple.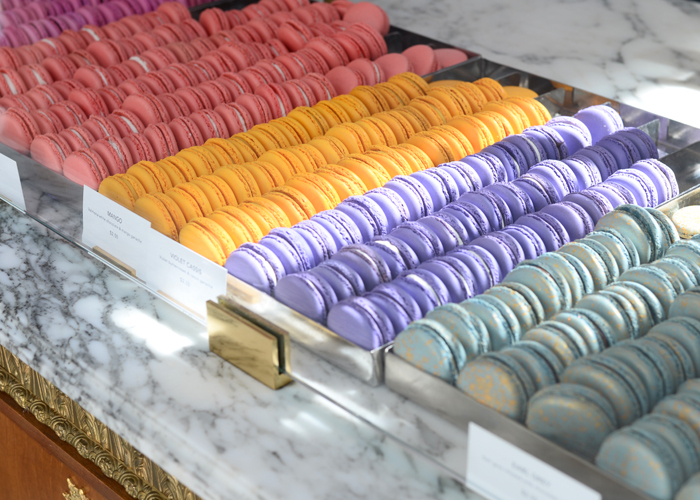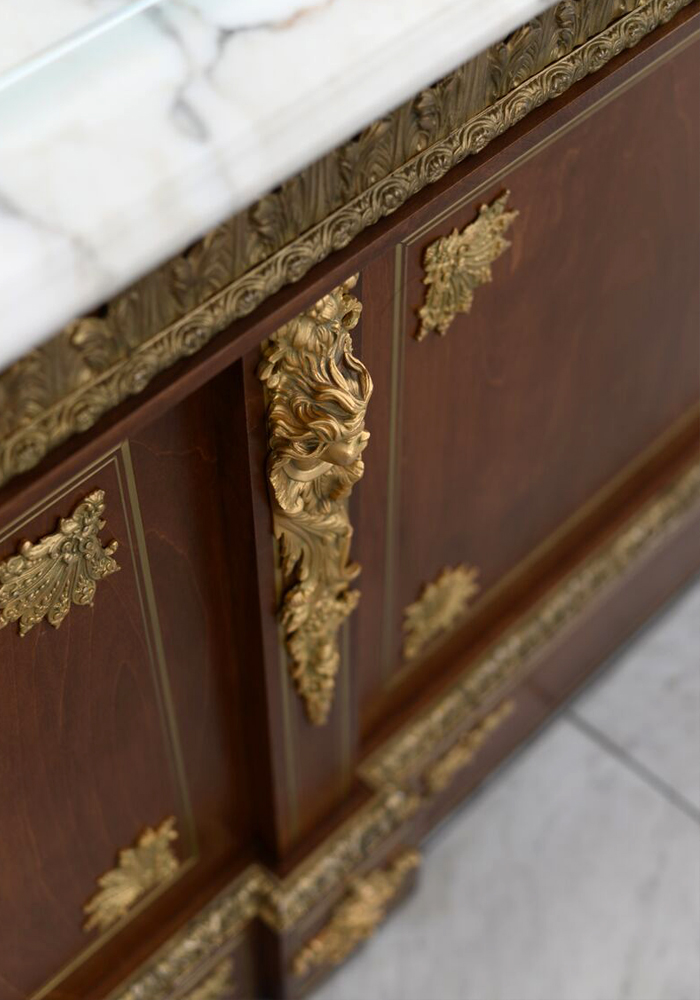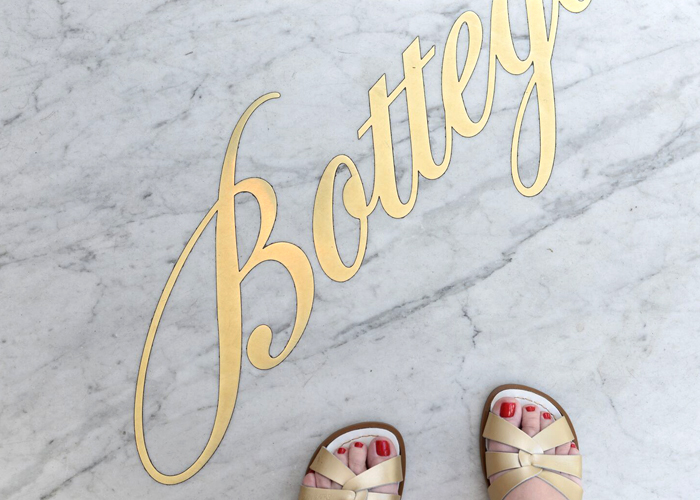 The next day we drove south to visit my good friend Chanee Vijay, who recently moved from Philadelphia to Manhattan Beach. Her taste and design sense are impeccable (exhibit A), and it was a treat to see her renovation in progress. In addition, we had an invitation to take advantage of her (awesome) pool, much to the kids delight. Little did I know Marie was going to have such a star moment…I'm so glad I had my camera at the ready! We got a private tour of their new neighborhood, and had our first ocean sighting of the trip on the Manhattan Beach Pier. I love the Pacific Ocean, and West Coast sunsets are just incredible. I had forgotten how breathtaking (and seemingly fast) they are.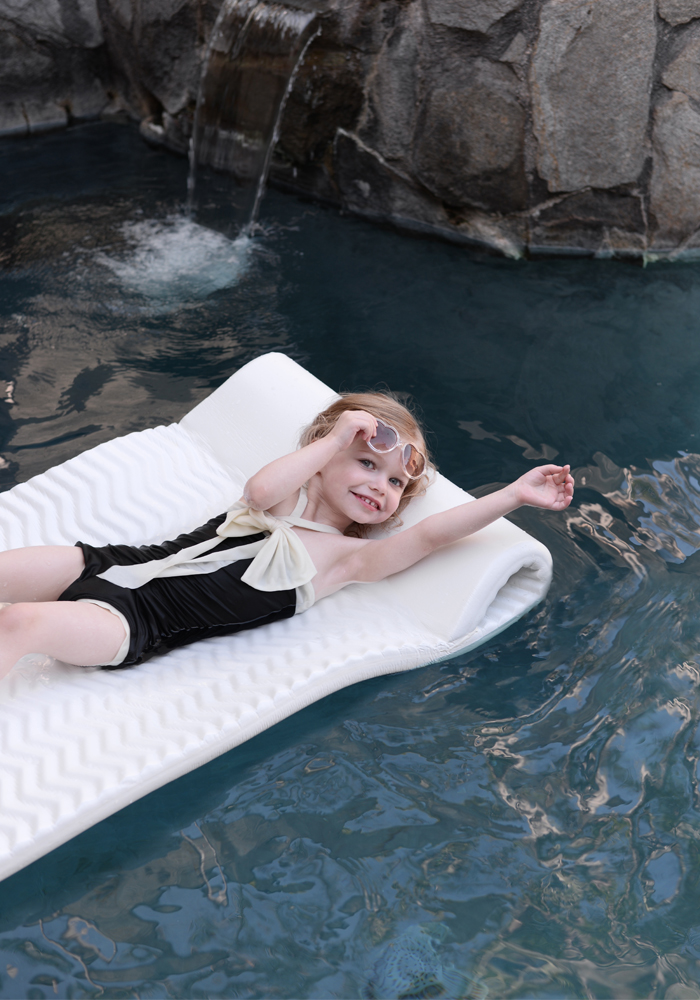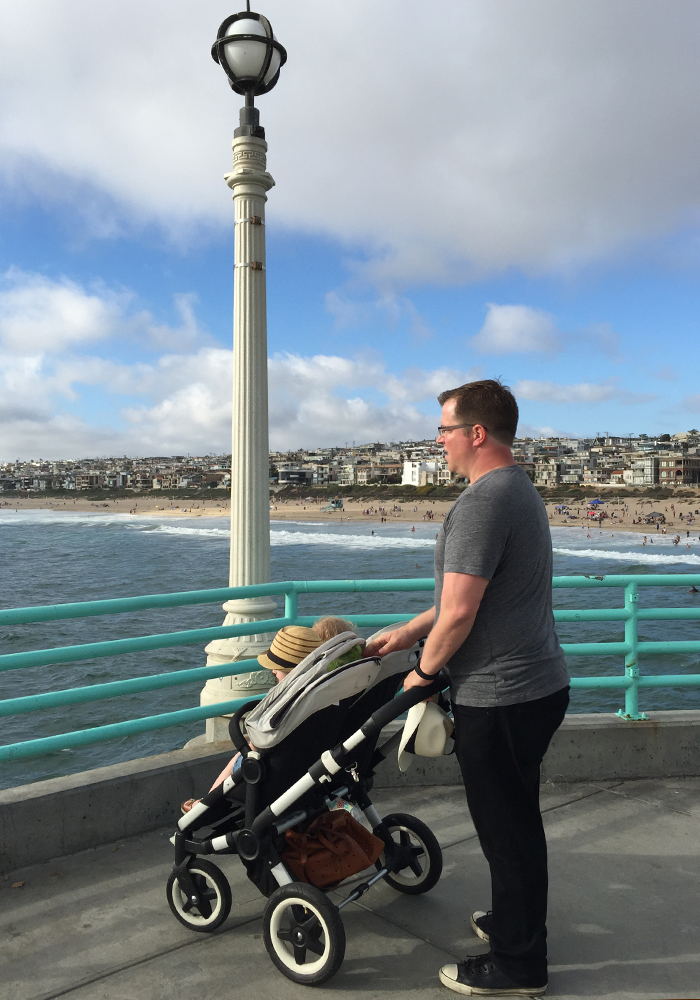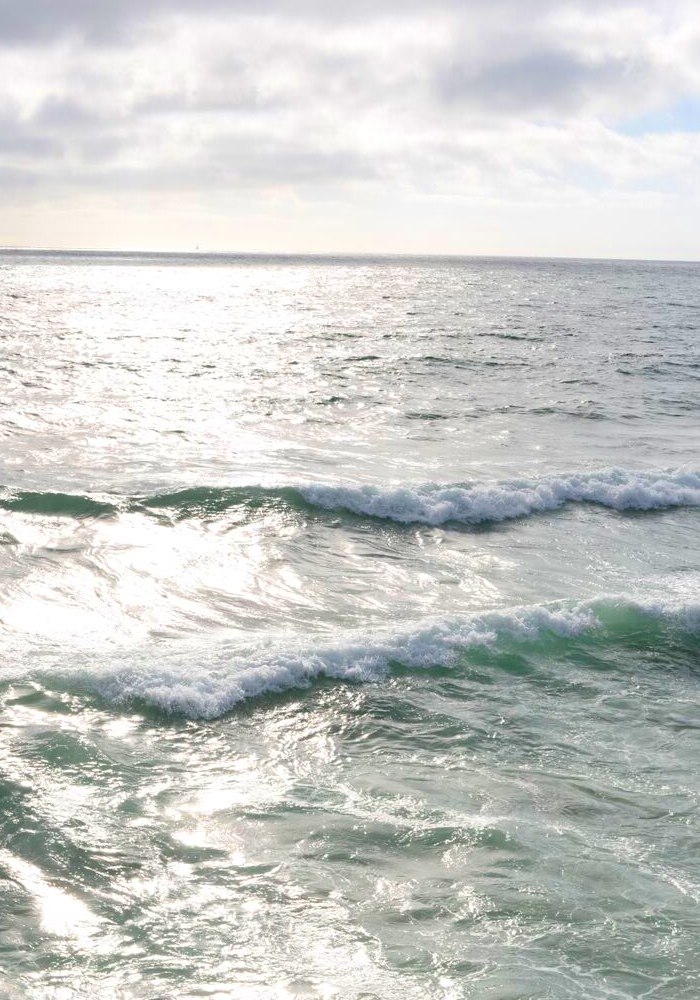 Our last day was dedicated to Disneyland (both epic + exhausting), and I'll be sharing my tips for visiting with toddlers in a separate post. After an incredible week, we bid LA adieu and set off on our road trip up the coast…and after all of my research on which route to take, we comically ended up taking all three. We started out on the 5, hopped over onto the beautiful Pacific Coast Highway for a bit, and then finished our trip on the 101! And yes, that could easily be an episode of the Californians. Nine hours later, we arrived in San Francisco safe and sound…stay tuned for the travelogue!